Rotterdam Centraal Station, when architecture unites the territory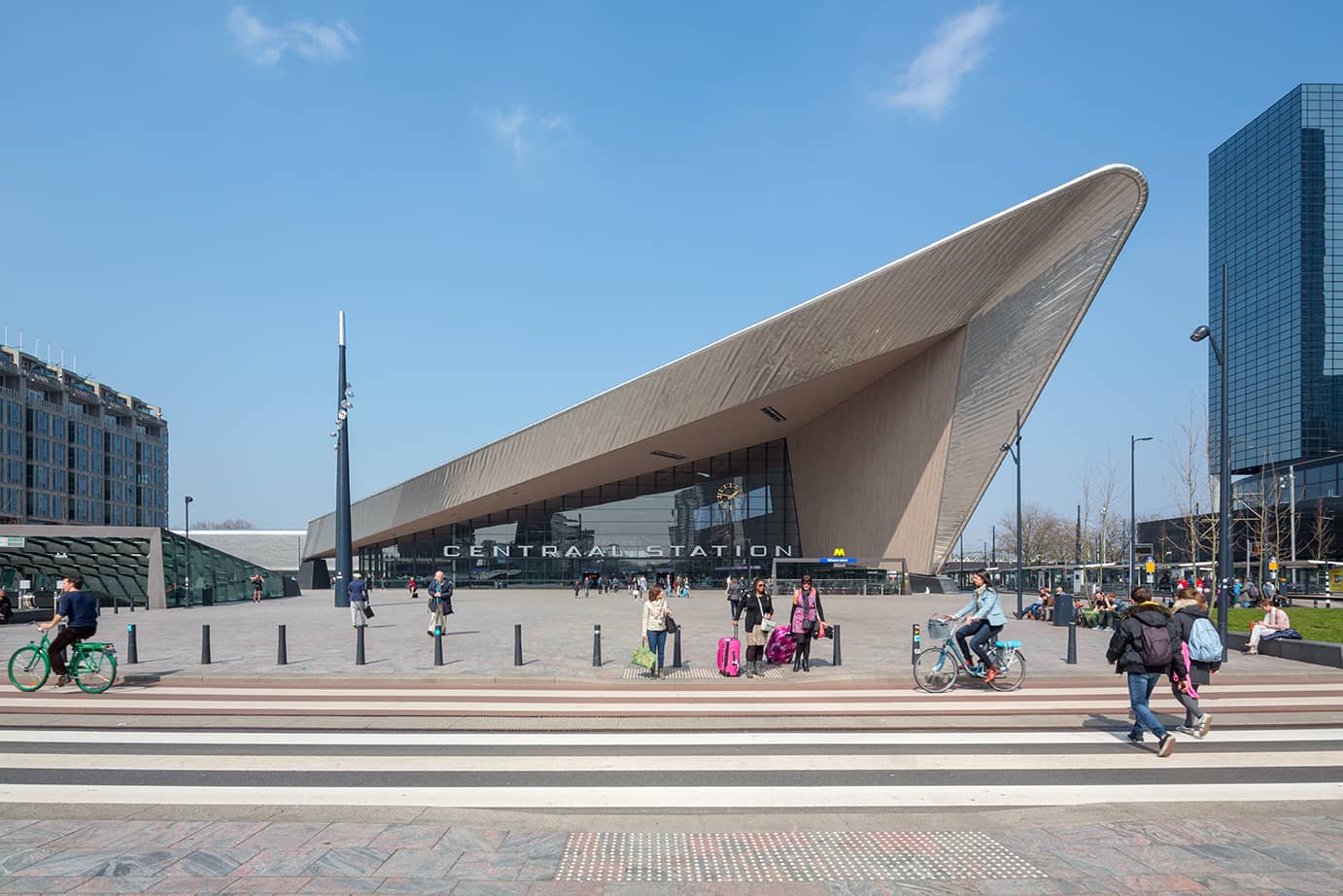 Rotterdam Centraal Station is the city's international gateway, covering 46.000 square metre area which is crossed by over 110.000 people every day, commuting by bus, tram, metro and train. From here, several intercity and high-speed trains link the city with other European countries.
The building has undergone extensive renovation work aimed at unifying the northern and southern areas of the city, at the same time making the station one of the most significant examples of local architecture.
The roof incorporates a sloping, angular structure, facing the city, into which solar panels have been installed.
Several elements and details of the original station, designed in 1957 by Sybold van Ravensteyn, have been preserved and integrated in the restructured building: the clock on the facade, the large letters – now covered in led lights – which make up the name Centraal Station and two granite statues placed on platform 1, the "Speculaasjes".
In the hall there are 25 shops, most of which belonging to large-scale retail chains.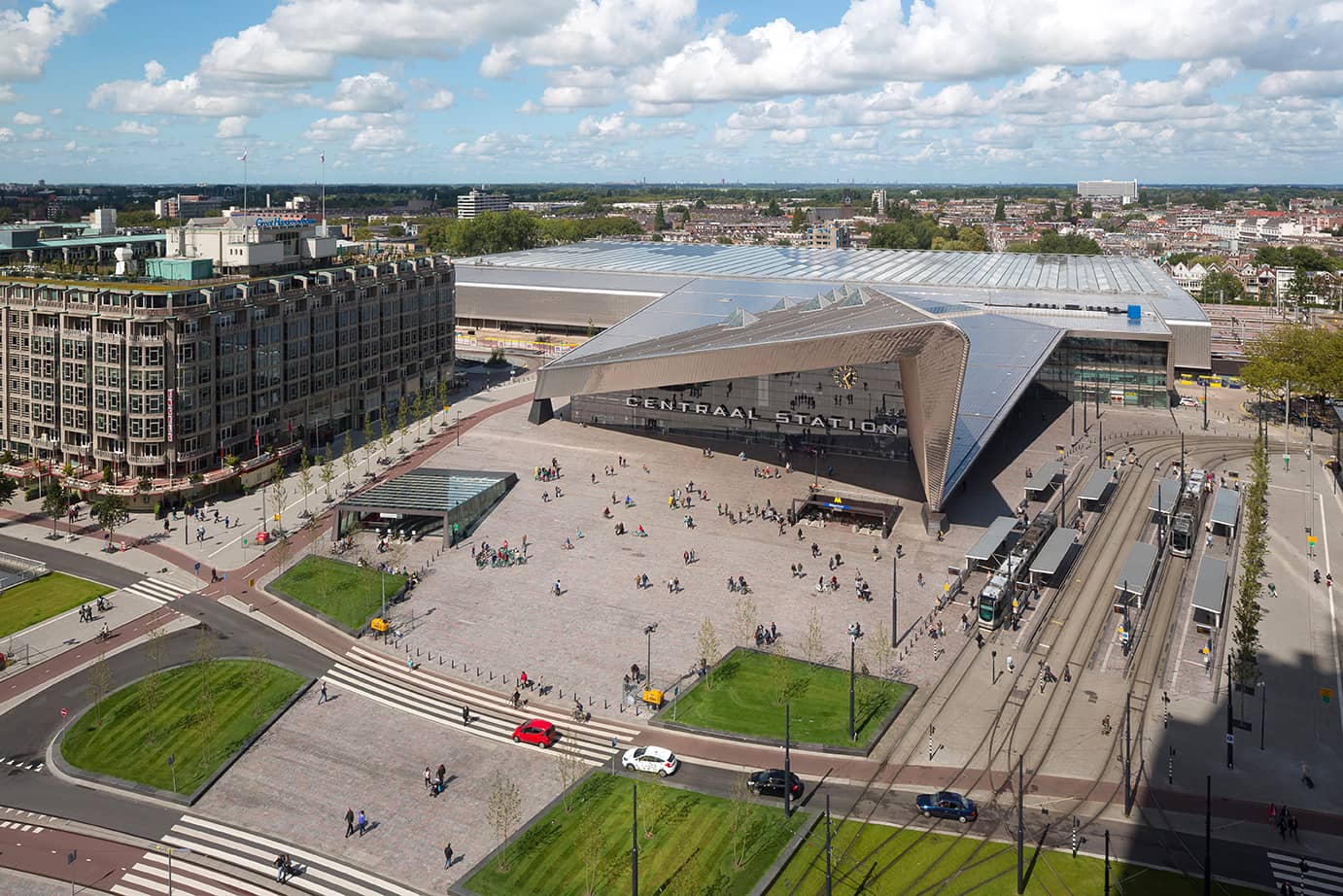 The interior, made of wood and glass, welcomes visitors with a warm and cosy environment, whilst the steel coating of the external surfaces gives the building a majestic look.
Sunlight reaches the interior through the glass covering which overlooks the rails towards Proveniersside, 250 metres away. The solar cells, installed in different patterns, create a variety of light effects in the internal areas of the gateway.
In front of the Rotterdam Centraal Station there is no exposed parking lot. The station's car park is underground and can take up to 750 cars and 5200 bikes. The space in front of the station is a free, public area in which the red hard landscaping creates a continuum with the internal environment.
The renovation project was designed by Team CS and completed in 2013.
Photo Credits: Ossip van Duivenbode – rotterdammakeithappen.nl