Renovating European showrooms with Microtopping: Ideal Work microcement's wide palette enhances corporate spaces
In the past few years, more and more companies have decided to add a showroom to their headquarters, allowing their clients to see and touch first-hand the brand's products.
Such corporate exhibition spaces become an important part of the brand, showing its values and products to potential customers; it is therefore important that they stand out by providing innovative, appealing design, which helps turn a simple visit into an immersive experience.
Ideal Work's Microtopping® provides the ideal solution to match the companies' needs: it ensures great results through both its aesthetic outcome and its technical features.
Microtopping® was developed for application onto walls, floors and also solid pieces of furniture. It provides uniform, seamless surfaces in just 3 mm thickness.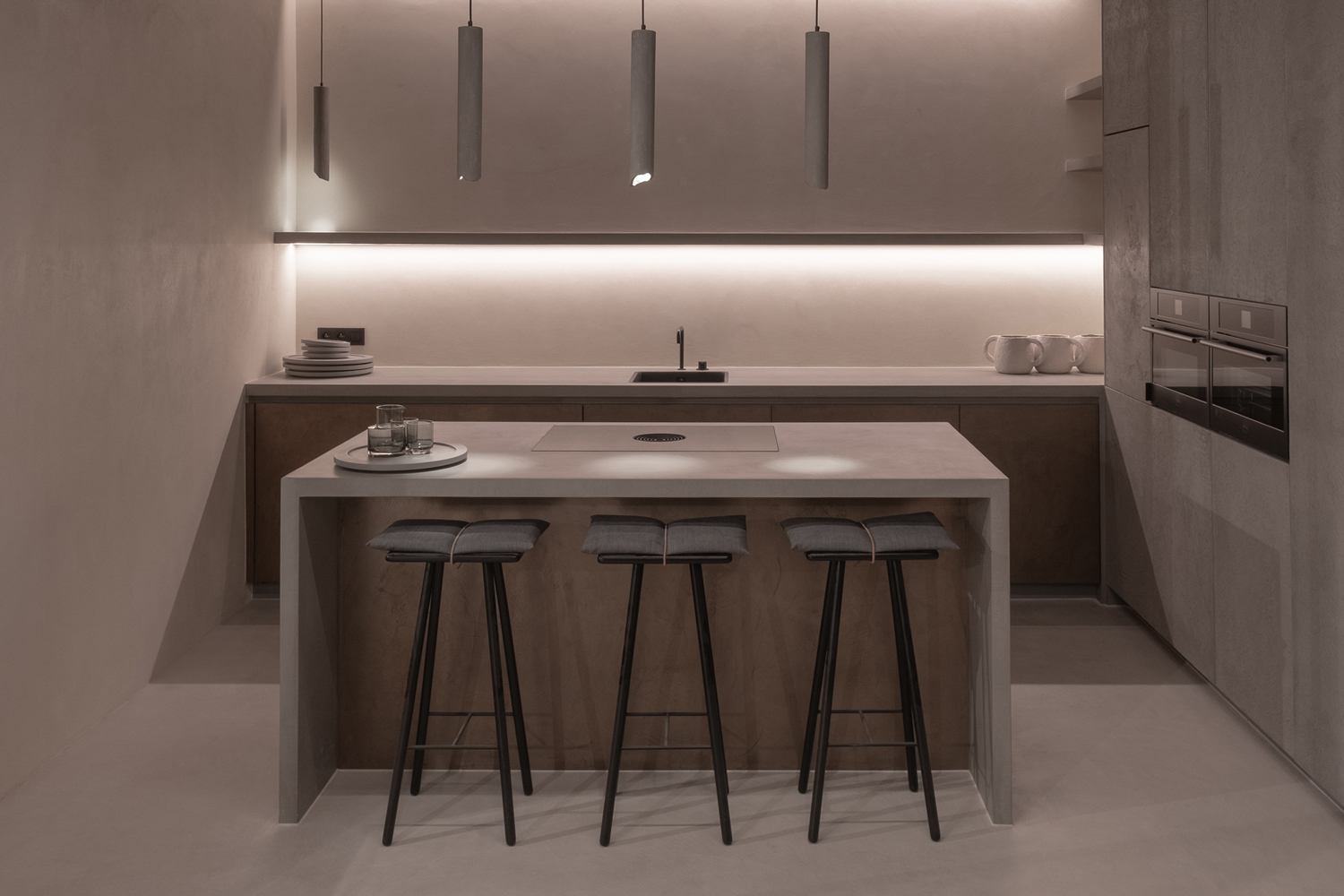 Date: 2020
Where: Turnhout, Belgium
Designer: Ronny Wuyts, Britt Van Namen
This innovative showroom originates from the passion Belgian company Texture Painting has for internal coatings, a field in which it specialised during its growth.
Located near Antwerp, this exhibition space stands out for its surface's seamlessness and presents Microtopping in all its colour shades. Microtopping can be skillfully applied onto any solid surface, including stairs, tables and wall units.
Date: 2016
Designer: Arch. Giuseppe Tortato
Where: Milan, Italy
Designed as a dynamic environment suitable for hosting exhibitions and cultural events dedicated to fashion, design and art, Bonaveri Showroom was created in 2016 in Milan and is recognisable at first glance for the industrial look that characterises both the building's exterior and interior. Inside, iconic images from Schläppi collections alternate with surfaces and stairs in grey Microtopping.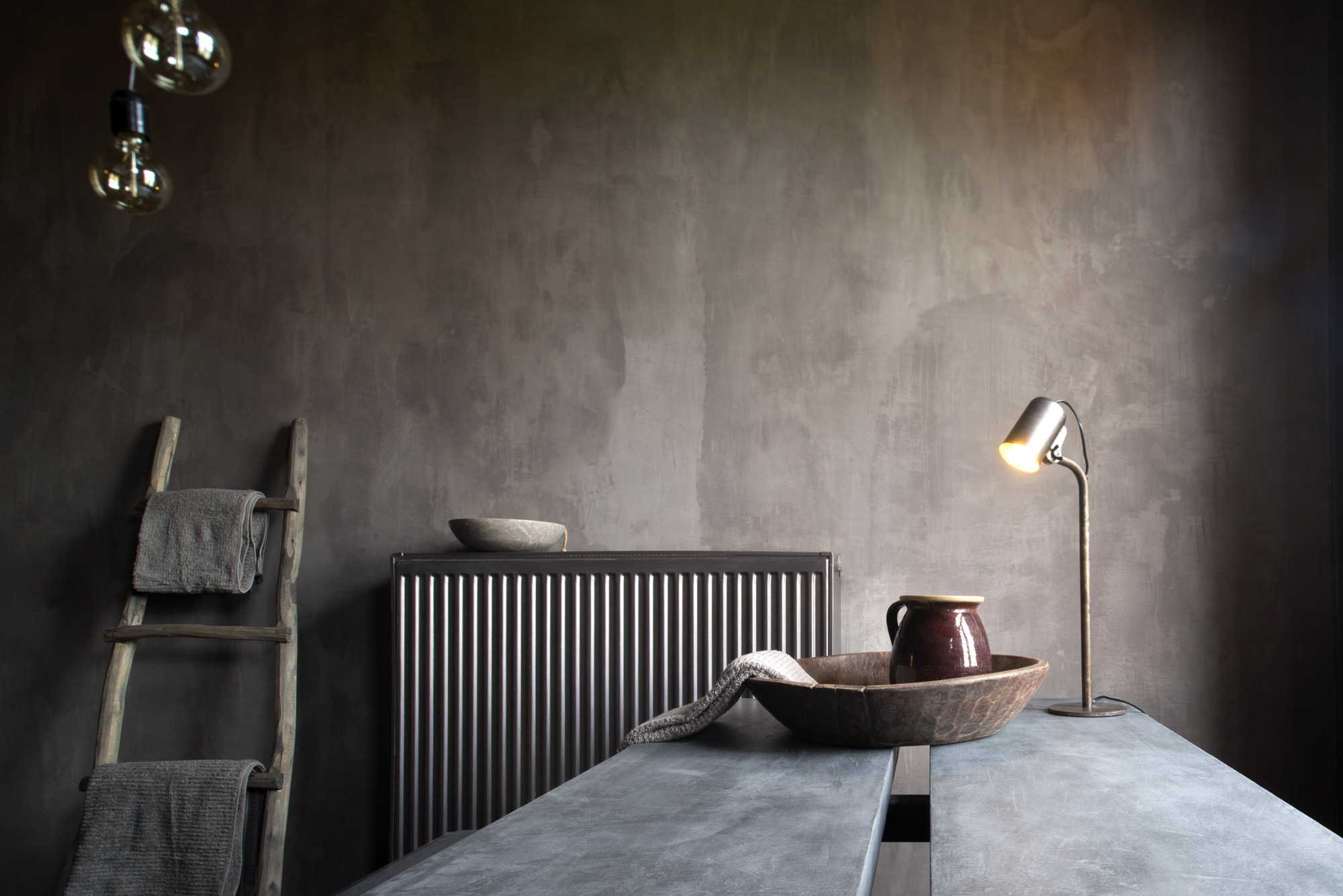 Date: 2016
Where: Messelbroek, Belgium
When the love for Microtopping turns into an acknowledged profession, the result is an environment such as Belgian interior designer Anna Van Hirtum's showroom. Anna wanted to create a space able to reflect the creative inspiration she feels when choosing Ideal Work products. Ideal Work surfaces enhance the most diverse design solutions and are perfect for any environment.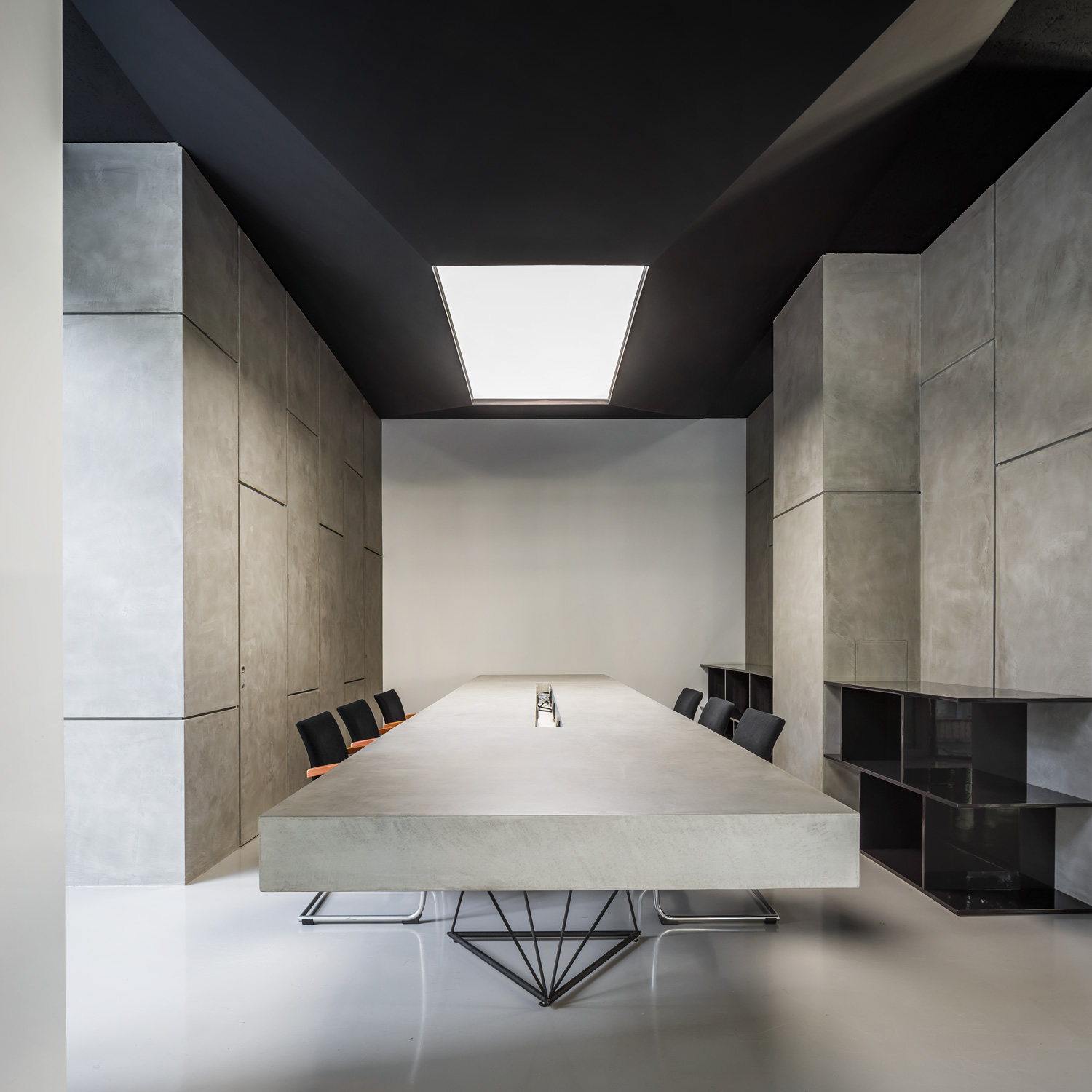 Date: 2015
Where: Bucharest, Romania
Designer: Arch. Mânadelucru, Dorin Stefan Adam, Madaina Iftimi
Window company Schüco decided to turn the showroom meeting room at their Bucharest headquarters into a true benchmark; they therefore chose Ideal Work microcement to cover both the walls and imposing table in the middle of the room. The outcome is a minimalist-looking space characterised by pure, structured beauty.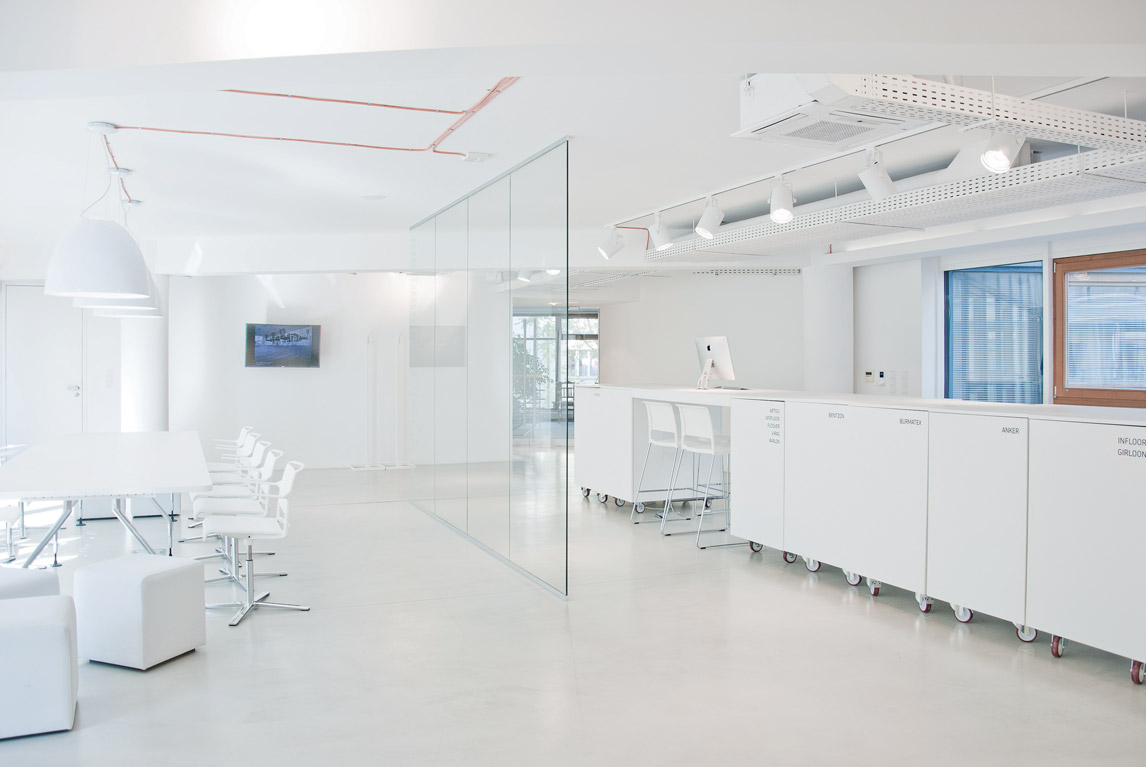 Date: 2014
Where: Prague, Czech Republic
Designer: Arch. Roman Vrtiska, Arch. Vladìmir Žàk
Another important interior design company, Czech firm BOCA, decided to rely on Ideal Work materials for the renovation of their corporate showroom. Satin finished Microtopping® has been chosen to redefine and embellish the spaces whilst at the same time enhancing the products on display. The result is a bright and extremely modern environment.