Concrete creative: special interview with Ronny Wuyts, Texture Painting Managing Director
An interview is a great way to show the best version of the person the questions are addressed to. We've interviewed Ronny from Texture Painting and he showed us his elegant personality through a very interesting conversation.
The forthcoming interviews, however, will be different. After all, transforming raw materials into new products is part of Ideal Work's identity.
From now on, you maybe won't see the best versions, but you'll sure see the real ones. We want to report the stories that people tell "over dinner", when cameras are off. Authentic, real stories.
We'll come into contact with wet cement, in these excerpts signed by Ideal Work.
Welcome to Ideal Work's new feature: CONCRETE PEOPLE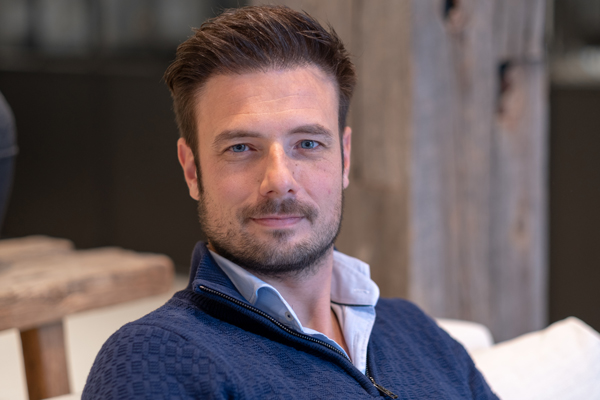 Creative soul and great entrepreneurial spirit: that's what allowed Ronny Wuyts to develop and expand his business to important international projects. Ronny Wuyts is the manager of Texture Painting, an important enterprise specialised in painting and decorative coatings headquartered near Antwerp. He used to be a rebel in his youth; such fearless and creative disposition is probably what helped Ronny become one of the best specialists in the field.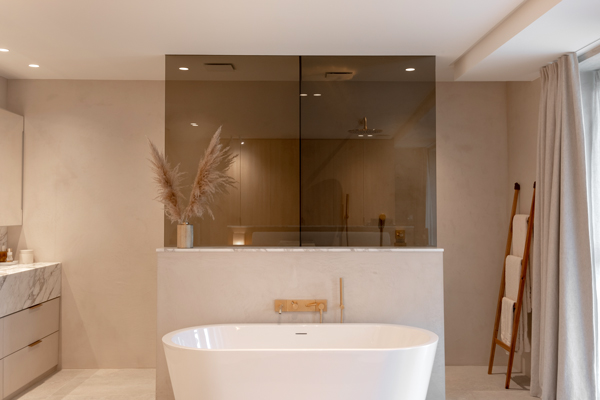 Mr. Wuyts, you now own a successful enterprise and got the chance to work for several projects commissioned by prominent figures. How did your career begin?
I took the first steps in this field as a painter; painting opened up a whole new world and drove my interest towards creativity. Over the years, as I gradually acquired and mastered manual skills and in-depth knowledge of techniques, I started to create new colours and textures. Noticing that this process was leading me to an increasing satisfaction, I eventually decided to devote myself entirely to the job. I didn't neglect study, though: I attended a number of courses, I tested a lot of products… that's how I started to make contact with architects and their clients.
Back in those years, decorative concrete surfaces still had a small, yet thriving market; this has been an advantage for our business. We had intuition, I think, so much that today, 12 years later, Texture Painting is one of the most important Belgian companies in the sector.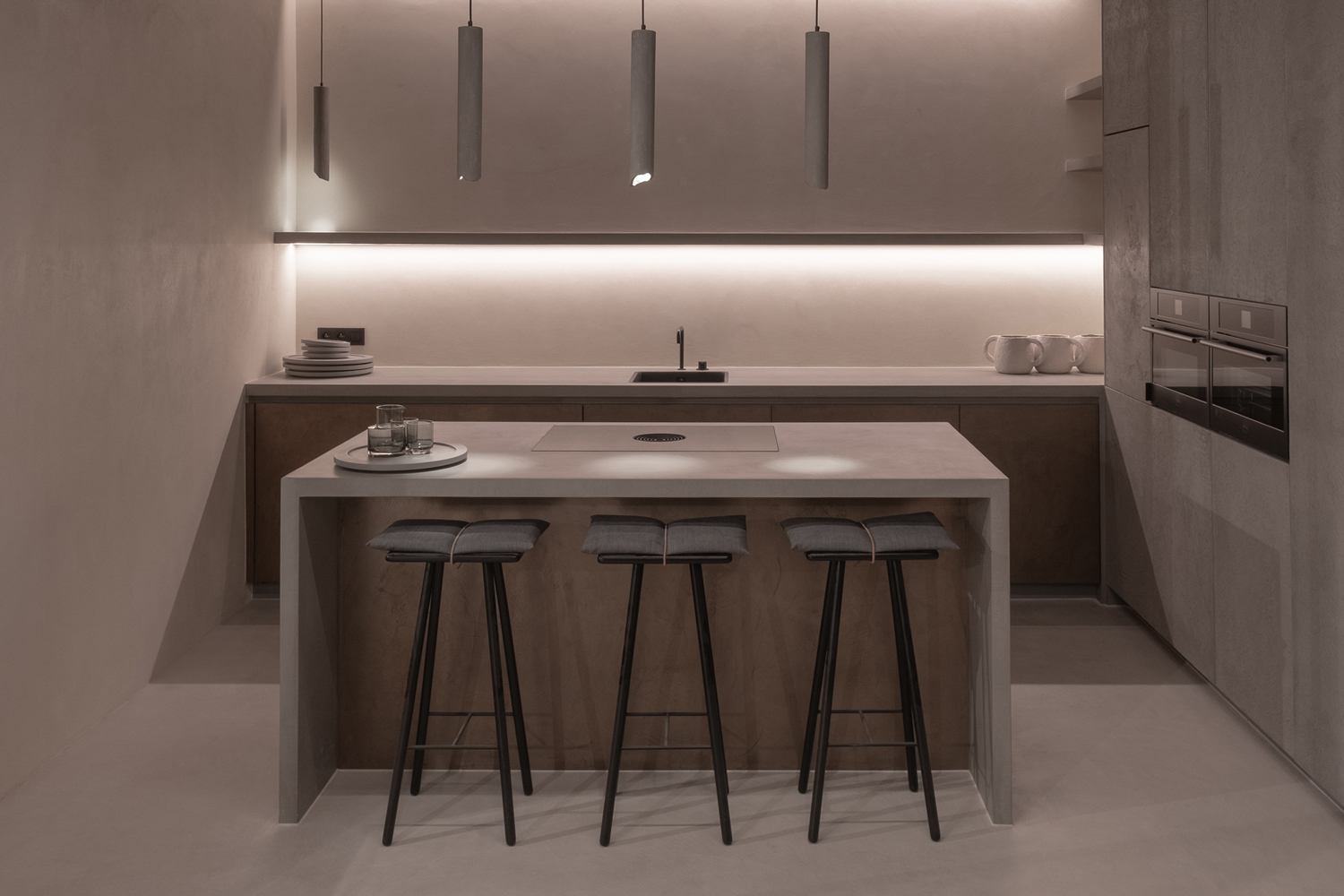 You started as a creator. What role does creativity play in this field?
Creativity plays a key role in differentiation from the mass. Architects often demand original textures and designs, customised colours, and we turn out to be the right partner for this kind of requests. We create ad hoc colours and textures, in accordance with the client's needs and desires. We examine the site's features and the environment's illumination in order to obtain a perfect match.
Which materials do you use to create these textures?
We've been partnering with Ideal Work for years now: Luca Seminati and Maurizio Pontello really put passion into work. Their love for their products is evident and I see myself a lot in this. To work and achieve excellent results, one needs passion. Besides, Microtopping® is the perfect solution for covering a great number or surfaces, allowing for great freedom of expression.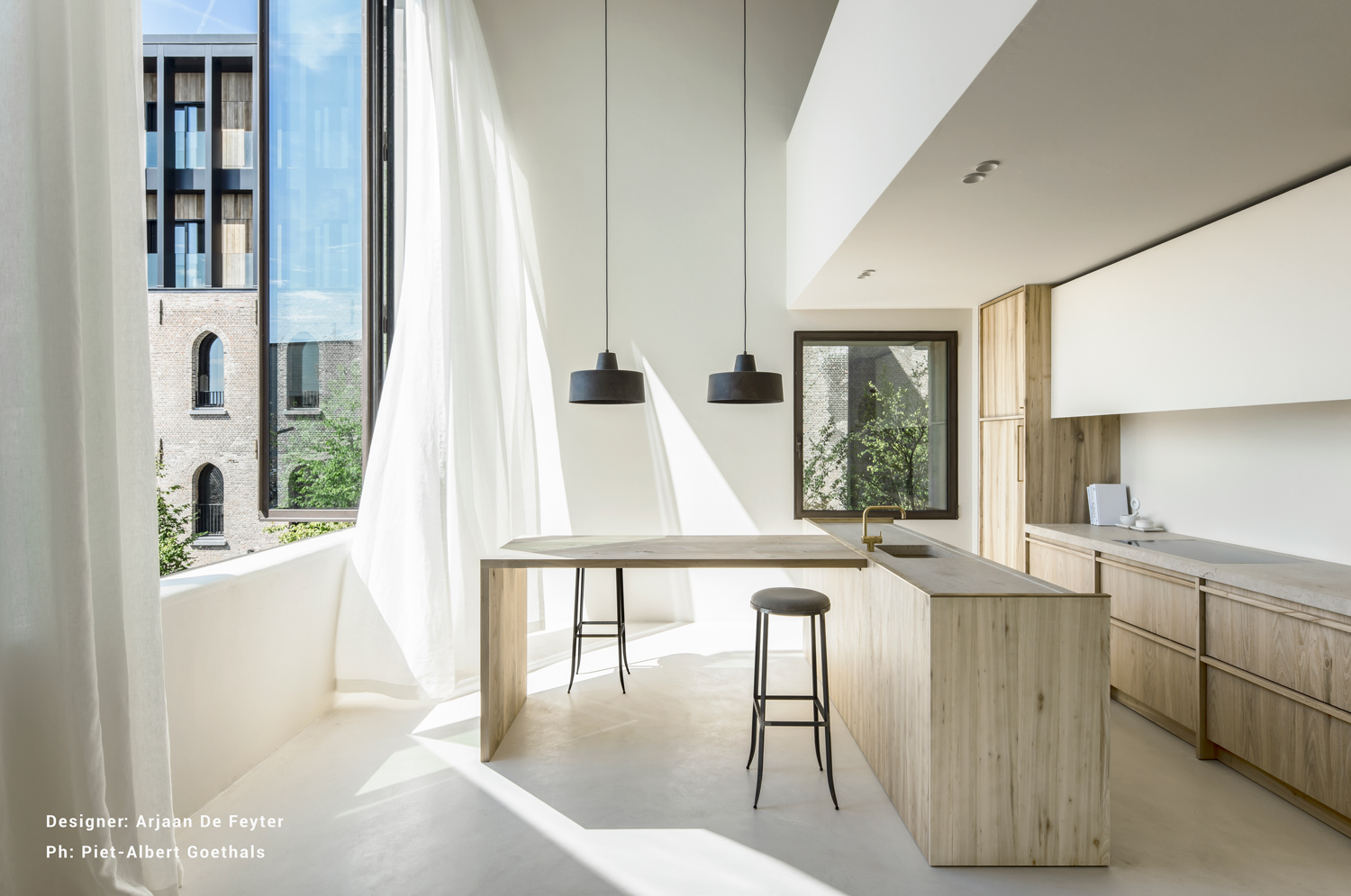 This allows you to work on several important projects. Is there a particular one which is more important to you?
We've worked on a great number of important and thrilling projects. I think I maybe prefer those that involve hotels, restaurants and public spaces such as Axel Vervoodt Art Gallery, De Gulden Schoen and Tongeren's Cathedral. We also have a lot of famous clients in Qatar, Switzerland, France and the Netherlands.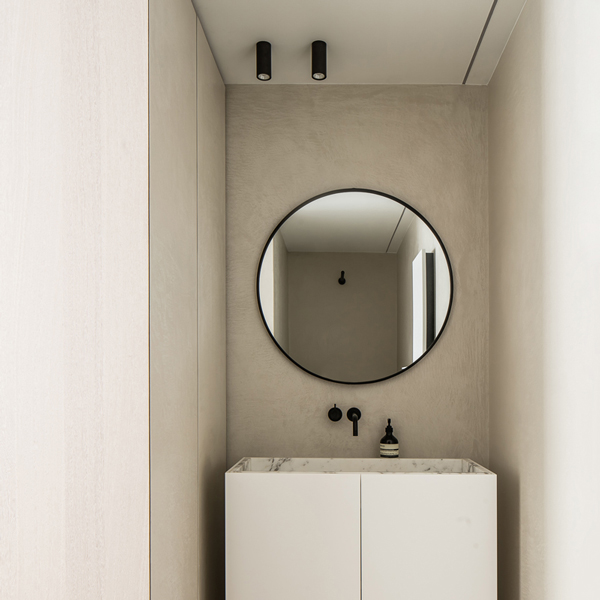 You recently opened a new Texture Painting showroom: what style did you choose?
We went for a minimalist look with refined details to make the most original textures and colours stand out.
Your career denotes determination and passion, two traits that are not likely to cease soon. What are your plans for the future?
It's true: we're not stopping. We have in mind new takeovers, improvements, specialisations. We want to make Texture Painting grow exponentially.
Thanks to Be.Concrete, our Belgium partner