Texture Painting Showroom
Concrete and creativity: Texture Painting's new showroom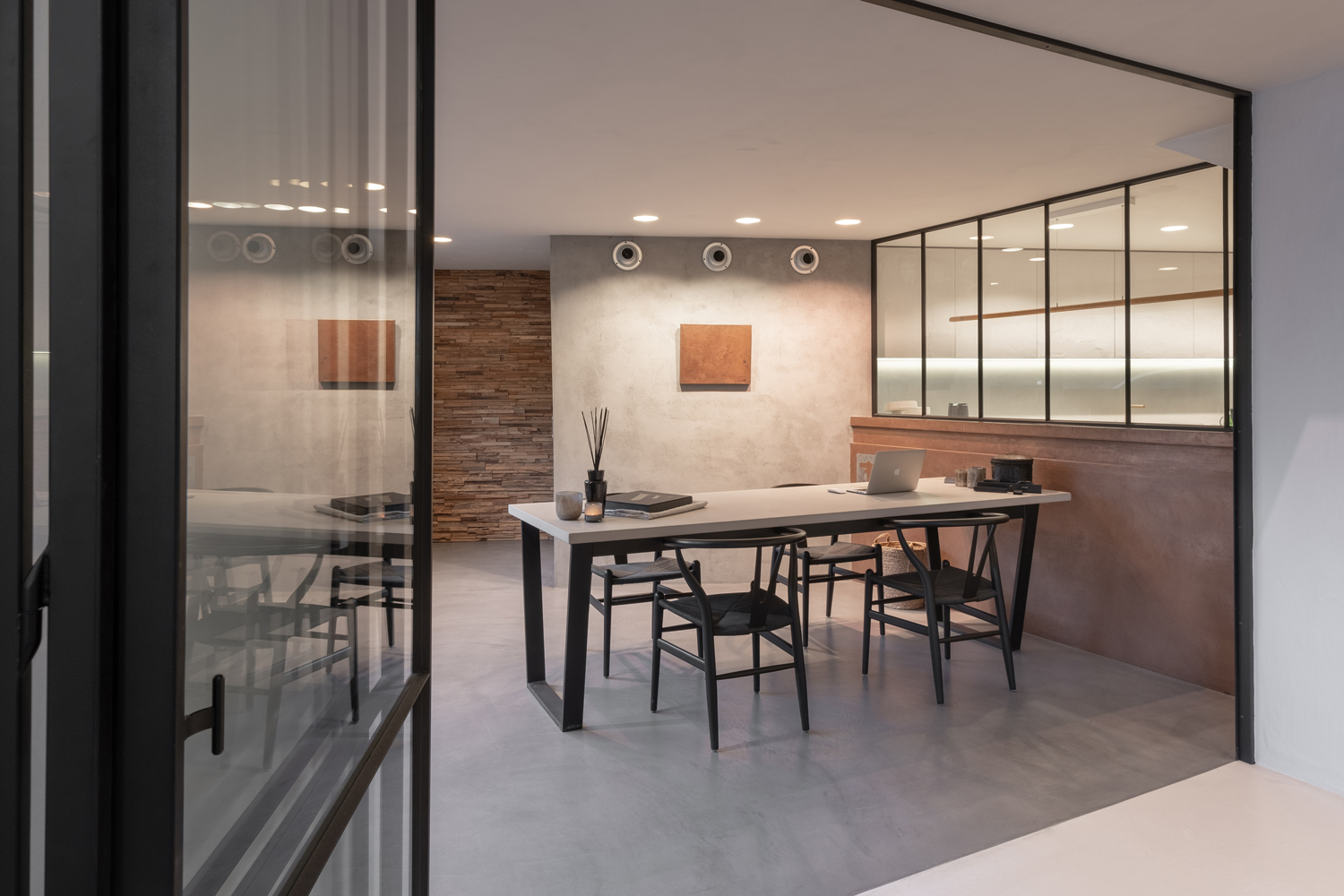 Texture Painting has a history of passion, dedication and rewards. Ideal Work®'s partner, located in Antwerp and specialised in paints and coatings, recently opened its new showroom. This is a contemporary, minimalist space where surfaces such as Microtopping® are the real centre pieces.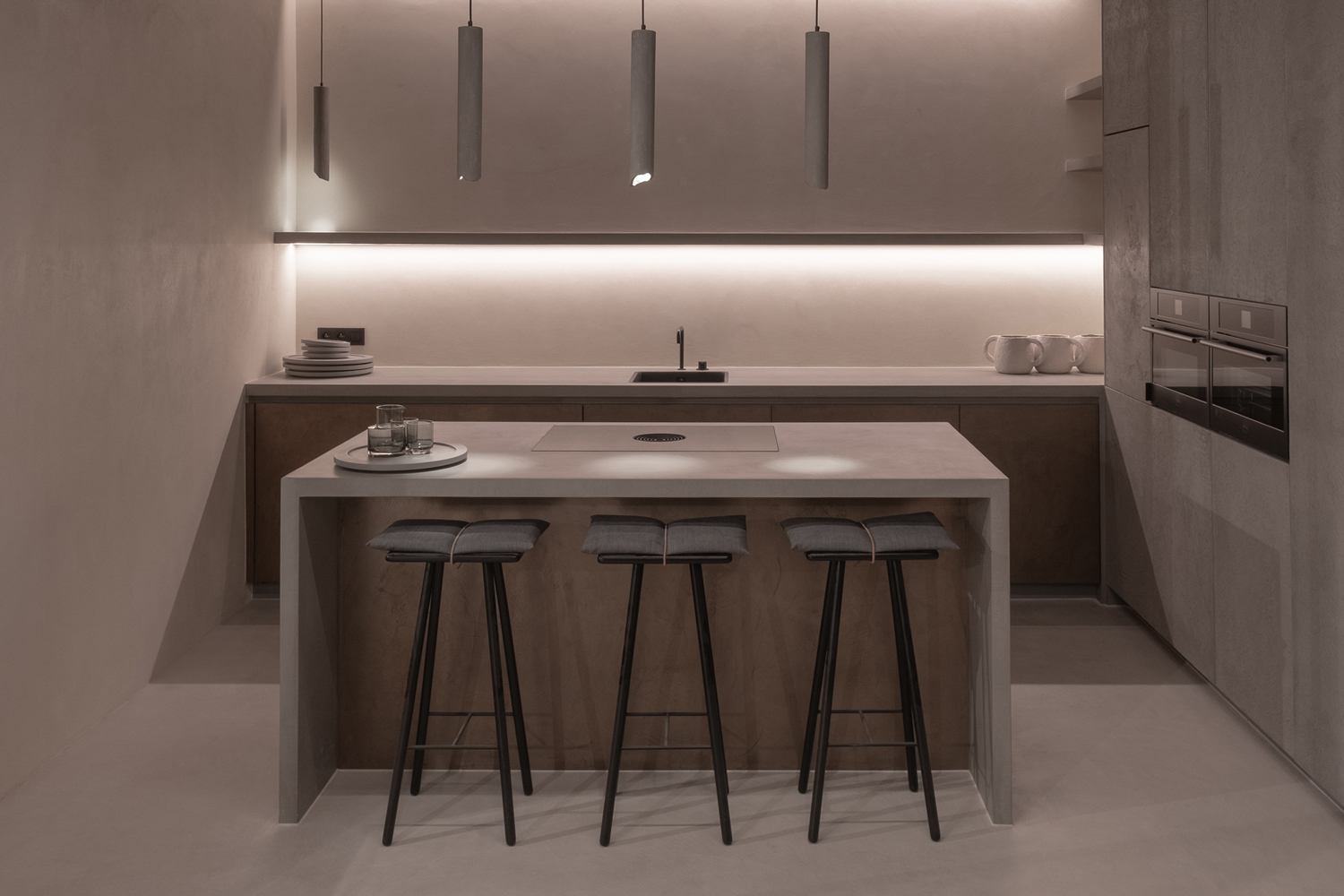 Having grown rapidly in just a few years, Antwerp based Texture Painting specialises in paints and coatings. Included in its already impressive list of projects are Axel Vervoordt and De Gulden Schoen art galleries, Tongeren Cathedral and clients in Qatar, Switzerland, France and the Netherlands.
Ideal Work®'s certified applicator Texture Painting recently opened its new showroom, a design space where textures and seamlessness stand out as distinctive features. It provides an elegant environment where Texture Painting's specialised staff can give advice on techniques, finishes and customisation possibilities to make any space as unique as desired.
For the occasion, we interviewed Ronny Wuyts, Texture Painting's Managing Director, who has been able to combine his creative, rebellious drive with entrepreneurship to eventually achieve success.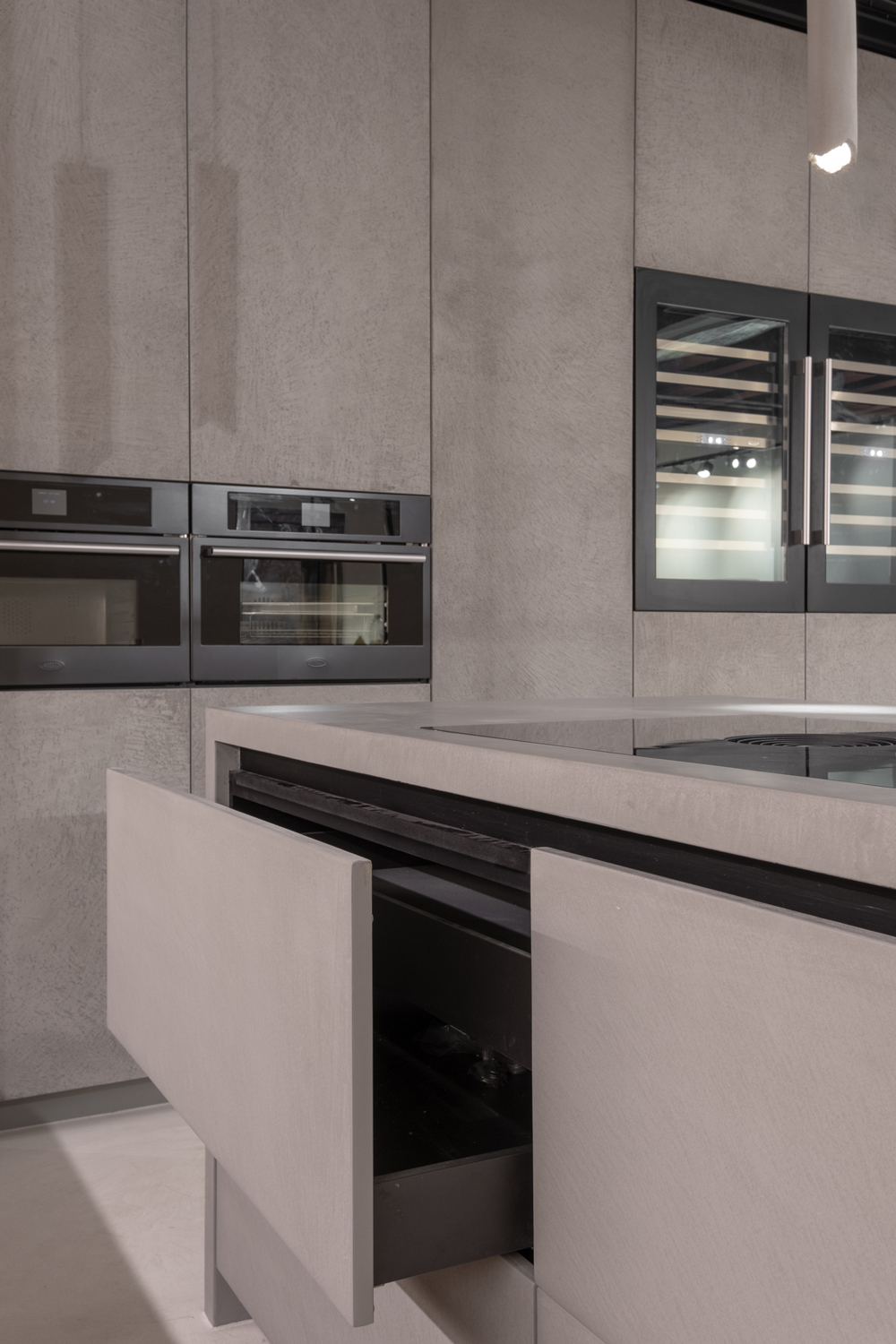 "Creativity plays a key role in one's differentiation from the masses. Architects often demand unique textures and finishes with custom-made colours and we are the perfect partner for these requirements. We create ad hoc colours and textures according to the client's needs and desires. We examine each individual site's features as well as the immediate environment's exposure and lighting for a carefully created, perfect match." Wuyts claims.
Engagement, creativity, technical excellence: all features Texture Painting shares with Ideal Work®: "we have been partners with Ideal Work® for many years now; Luca Seminati and Maurizio Pontello are really passionate about their job and that's immediately evident when one looks at their products. I can relate to that. In order to achieve great results, one needs dedication. Additionally, Microtopping® is a perfect solution for covering almost all kinds of solid surfaces allowing for great freedom of expression.
In the new showroom, visitors will be able to explore and physically touch all Texture Painting's solutions, amongst which Microtopping® is highlighted. Microtopping® is a decorative concrete coating suitable for application onto any solid surface, horizontal and vertical. With a thickness of just 2 mm, it provides the perfect solution for creating a contemporary, minimalist space where solid surfaces provide a catalyst for the designed environment.
Date: 2020
Place: Turnhout, Belgium
Designer: Ronny Wuyts, Britt Van Namen
ph: Charlotte Van Beek Fotografie
Solutions chosen for Texture Painting Showroom