Wonderlab 2.0
A futuristic atmosphere for a beauty parlor in Russia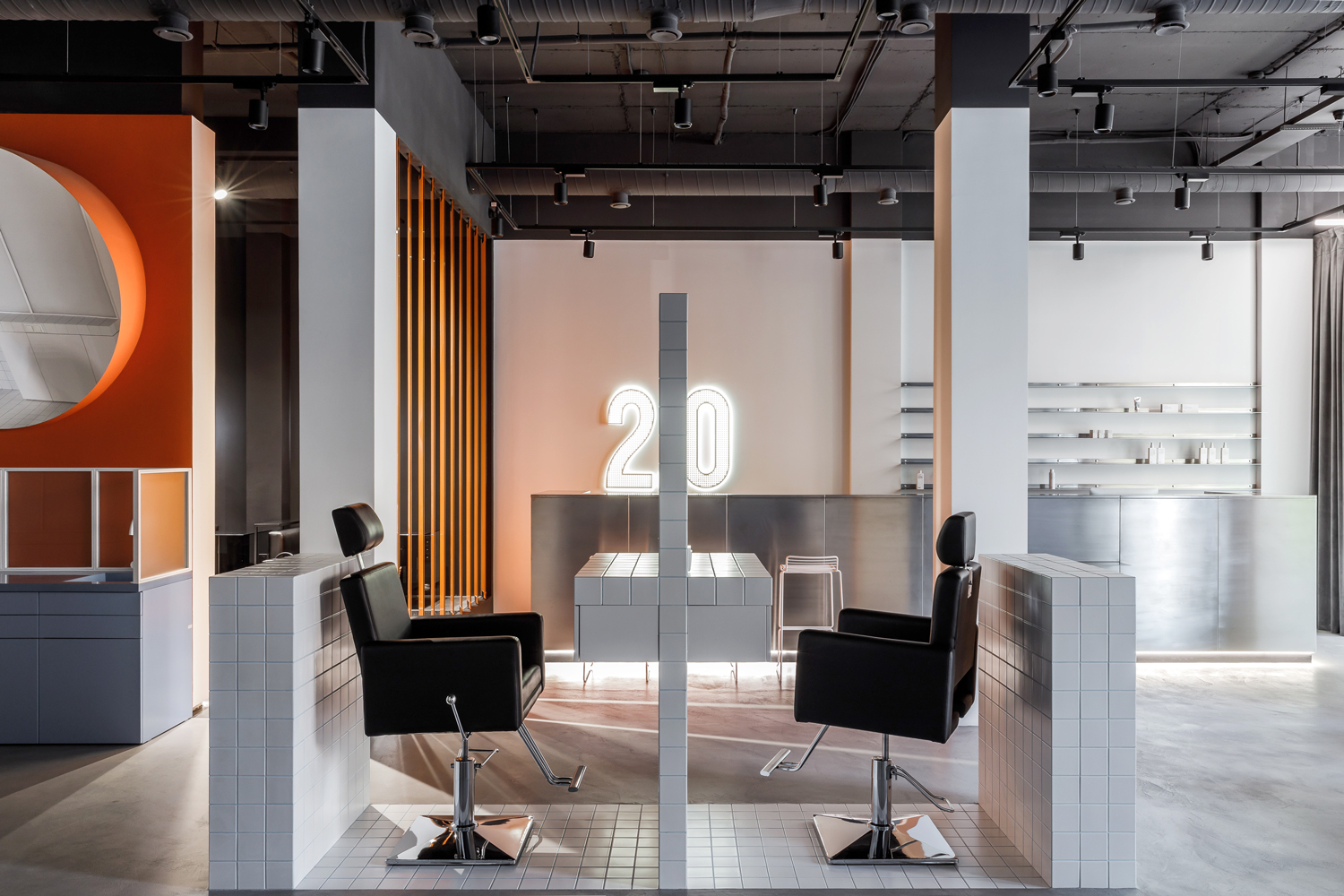 Designed by architect Anna Lutaeva, Wonderlab is a beauty parlor characterised by the combination of a minimalist and futurist style: neat lines, curves, geometry and lighting effects make this a place out of time. On the floor, Ideal Work's Microtopping® harmoniously connects the different spaces.
Beauty parlors have come to play a more and more important role today as they're the place where every aesthetic detail is taken care of; they therefore represent the future look people would like to give themselves. This is the main concept behind Wonderlab beauty parlor's style, located in Russia and designed by architect Anna Lutaeva.
Wonderlab is a great open space equipped with manicure and pedicure area, coiffeur and even a bar to enjoy a drink in between sessions. By stepping into Wonderlab, you enter a modern, minimalist and futuristic space where the dominant gray colour is interrupted by fluorescent panels and colured metals, recreating the look of a sort of spaceship where everything is possible.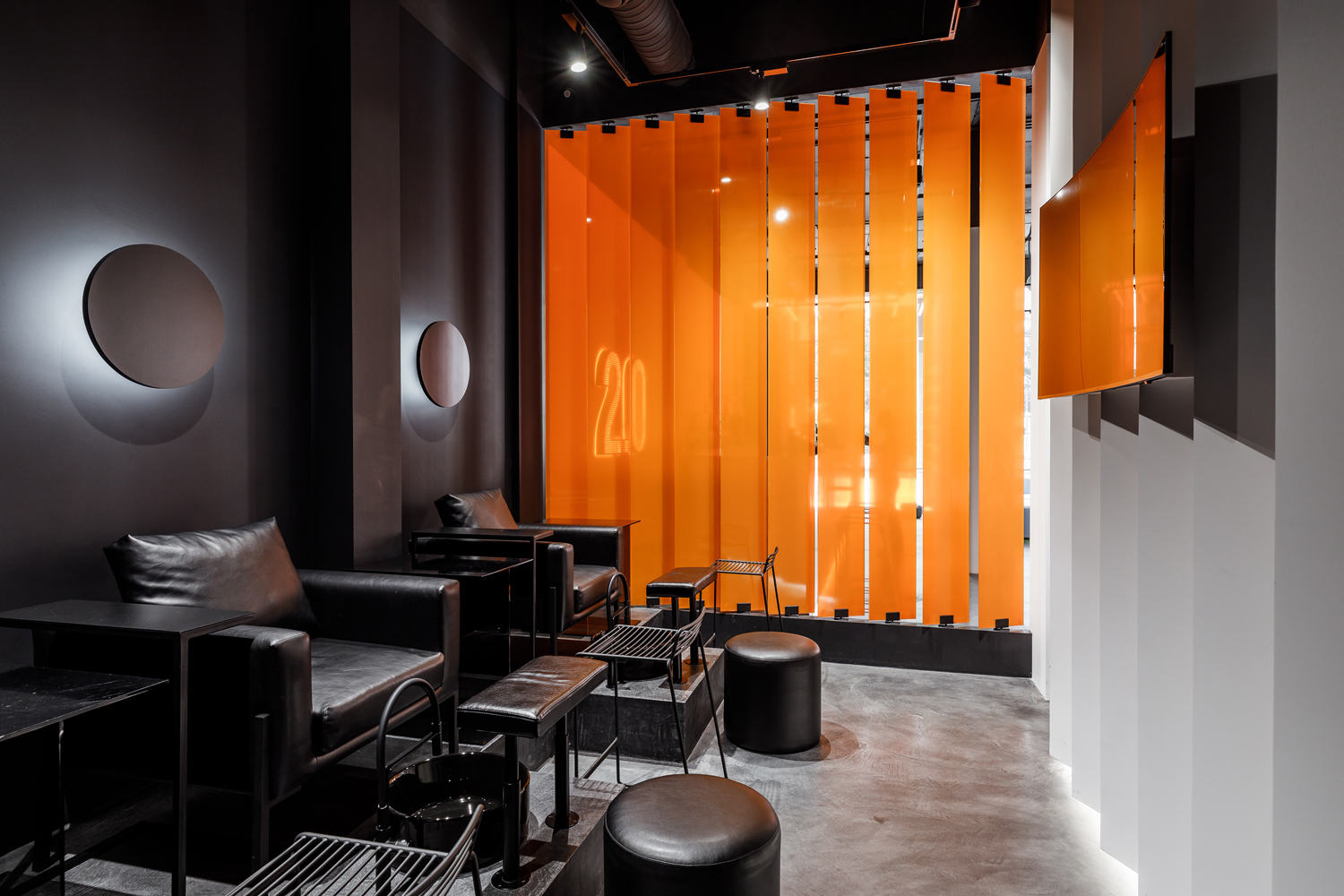 The lines are geometric, neat and squared in some areas, whilst they're curved in the pedicure zone, characterized by dark colours lit by the LED hidden behind round peculiar mirrors; the effect is a reminiscence of the moon in a dark night. The light plays in fact an important role: the LED around the mirrors and in some of the walls contribute to a sense of genderless modernity, as opposed to the typical feminine style of beauty parlors.
For the floor a neutral surface was needed to unify all the colours, the lines and the areas without excess, but to give at the same time an industrial look to the whole environment. For these reasons the choice fell on Microtopping®, Ideal Work®'s solution designed to coat any kind of surface within a thickness of just 3 mm. Specifically treated, Microtopping® becomes resistant to heavy foot traffic and to the chemical products used in this kind of business.
Date: 2020
Place: Krasnodar city, Russia
Architect: Anna Lutaeva
Solutions chosen for Wonderlab 2.0