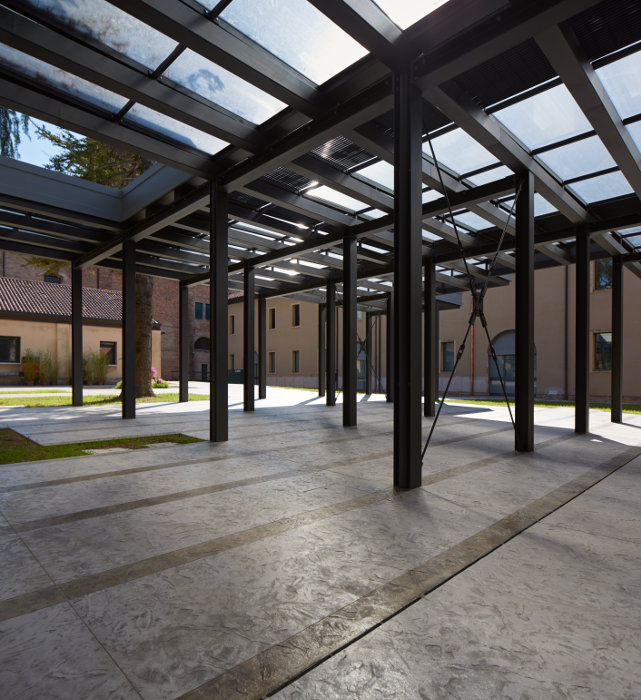 The new building of the Civic Museum of the Hermits, the oldest museum complex in the Veneto region, located in the cloisters of the former convent of the Hermit Friars, was inaugurated last May.
In this setting that speaks of history and culture, the new and modern building has seen the redevelopment of an outdoor area where green spaces are pleasantly interspersed by walkways and a patio made with the Printed Floor technique by Ideal Work.
With the natural ancient stone effect, the new flooring has allowed a perfect architectural integration, both with the innovative new building and the surrounding historical architectural setting.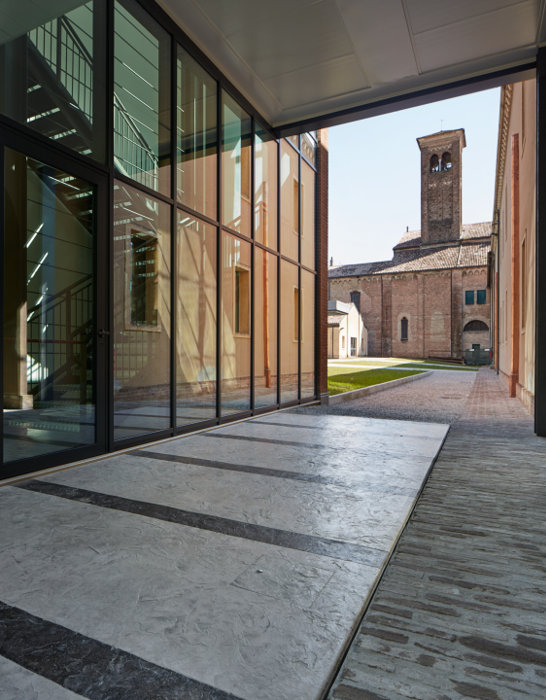 In addition to the scenographic beauty, the Printed Floor proved to be the most appropriate choice for the new building due to its technical characteristics.
Being a monolithic pavement, the Printed Floor is not subject to depressions or instability; it is extremely resistant to UV rays, abrasion and wear, and heavy traffic.
Choosing this method meant reducing construction time to a minimum thanks to the speed required to create the Printed Floor.
Finally, it is a convenient choice in both the construction and maintenance phases: it is easily swept and washed, preserving the original characteristics over time.
Date: 2016
Place: Padova, Italy
Solutions chosen for Town Museum Eremitani