Food Market Eat's – Shopping Center Conegliano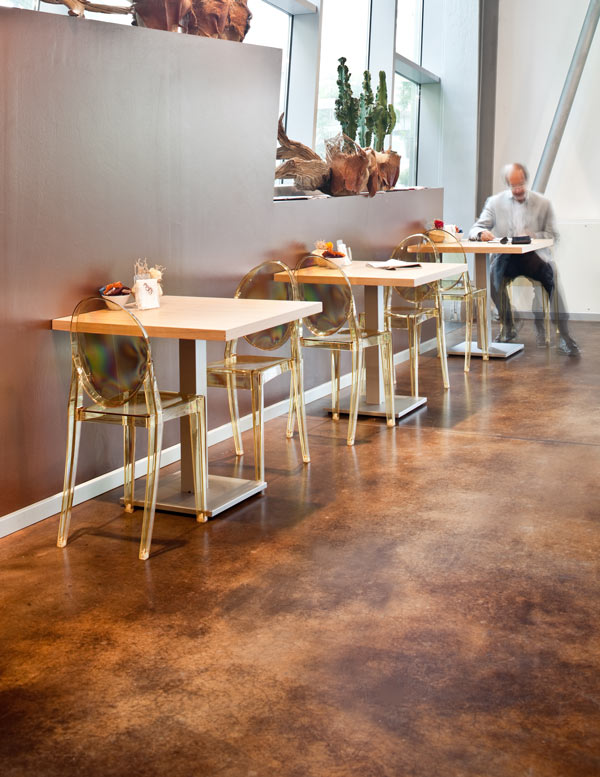 From a conservative restoration to a modern design with decorative floors.
Located in Conegliano (province of Treviso) in a private courtyard, the garage was built around the middle of the last century. The property, made of reinforced concrete, has housed various facilities including a vehicle repair shop, a car wash, a tyre dealer and an indoor car park. The building has been expertly modernised and converted into a distinctive commercial architectural complex using innovative and striking Ideal Work flooring which highlights its distinctive features, marrying the objectives of the various spaces. Ideal Work's products immediately won over the client, who particularly appreciated their originality and colour palette as well as the possibilities for experimentation in terms of interior design.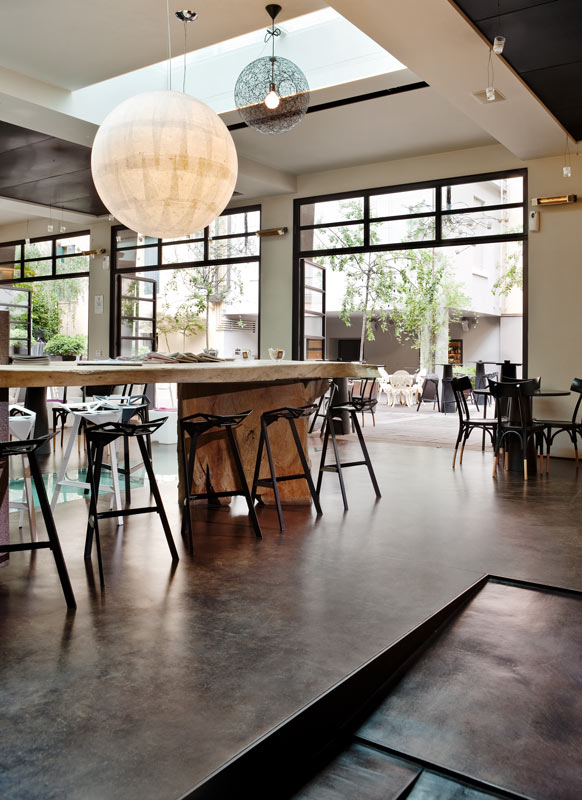 The hub of the new commercial complex, called "Garage" in a nod to its origins, is the bar and restaurant that occupies the largest and most distinctive area, with open spaces on the flat roof and in the courtyard. All the interior spaces except for the courtyard (cobblestones and porphyry slabs) were covered with Ideal Work's Acid-Stain Flooring. Various colours were used to better match the walls and furnishings and the specific commercial functions of each individual space. In the restaurant, for example, very dark colours such as ebony and brown were chosen to contrast with and highlight the brightness provided by the large windows. For the events area, meanwhile, Amber was the perfect choice for the exhibition space, with its more consistent colouring providing a modern and uniform effect.
Ideal Work's Acid-Stain Floor was first hardened with Ideal Work Colour Hardener in Pewter and finally protected with Ideal Hard sealer and densifier, which increases the durability of the surface and guarantees dust-proofing for 10 years.
Date: 2010
Place: Conegliano, Italia
Arch.: Versuro Gianpaolo – Studio Versuro
Solutions chosen for Food Market Eat's – Shopping Center Conegliano