San Giacomo Apostolo Church in Ferrara
The industrial appearance of Nuvolato Architop®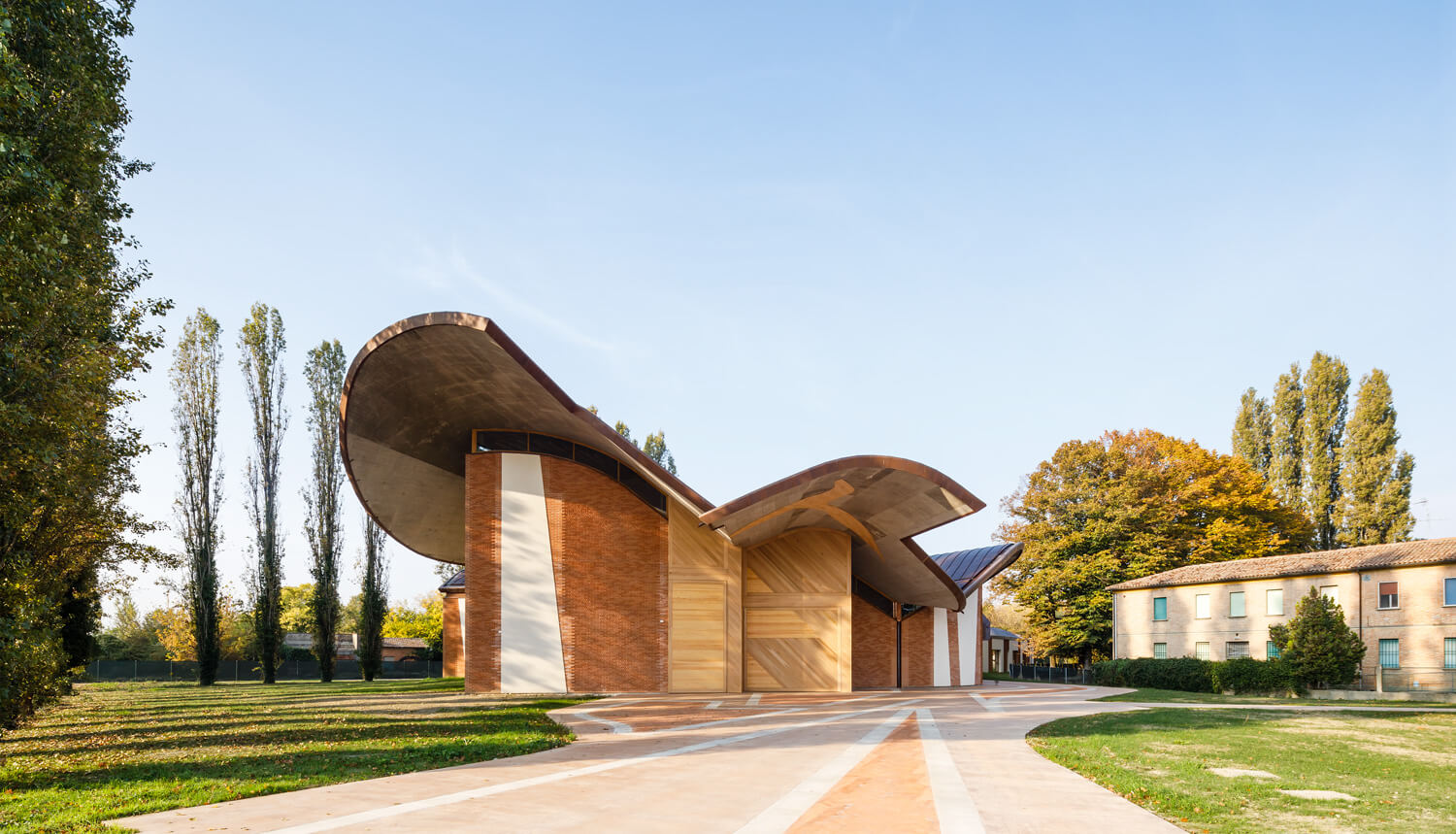 Nuvolato Architop® was used for the floors of the new San Giacomo Apostolo Church in Ferrara. The project was designed by the architectural firm Benedetta Tagliabue-EMBT who opted for an Ideal Work® flooring solution which brought continuity throughout the property, successfully bringing all elements together.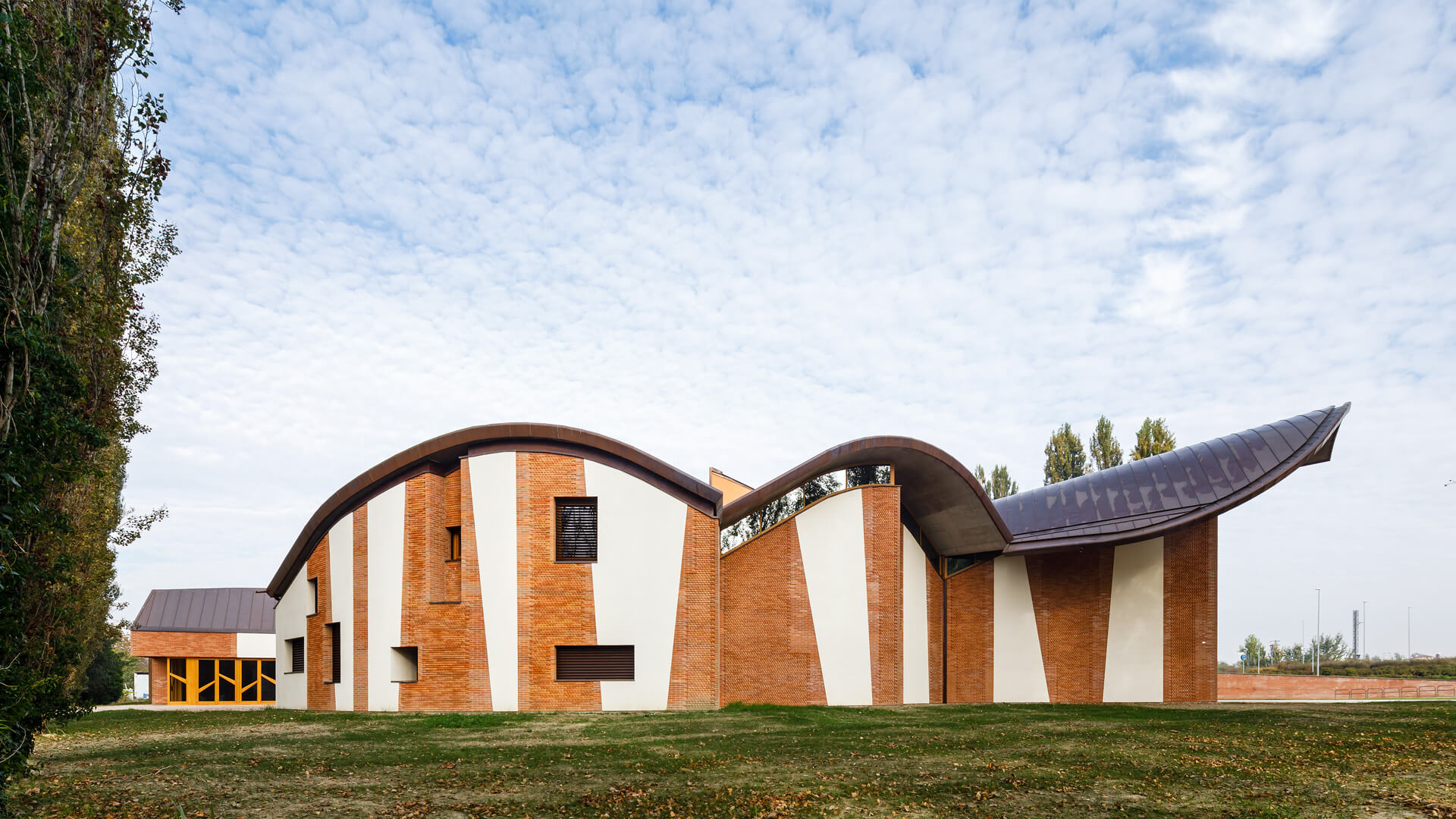 Architectural firm Benedetta Tagliabue – EMBT led a project for the parish complex of San Giacomo Apostolo in Ferrara. This monumental work was commissioned by the Archdiocese of Ferrara-Comacchio with the aim of promoting the suburban district of Arginone.
The complex consists of a church of over 710 m2, a parochial hall of 873 m2 and a green area of over 600 m2. From the outside, the church appears as a combination of natural shapes that convey a sense of shelter, reminiscent of a hut – the quintessential haven. The roof looks light, suspended and celestial, through its wavy shape inspired by the airy forms of a hot-air balloon.
Materials and construction techniques were skillfully combined to characterise each area of the project. The external façades are decorated with exposed bricks arranged into custom designs reminiscent of Ferrara's Diamond Palace. Wood is another dominant material used for the ceiling, furniture, window frames and gate that leads to the temple.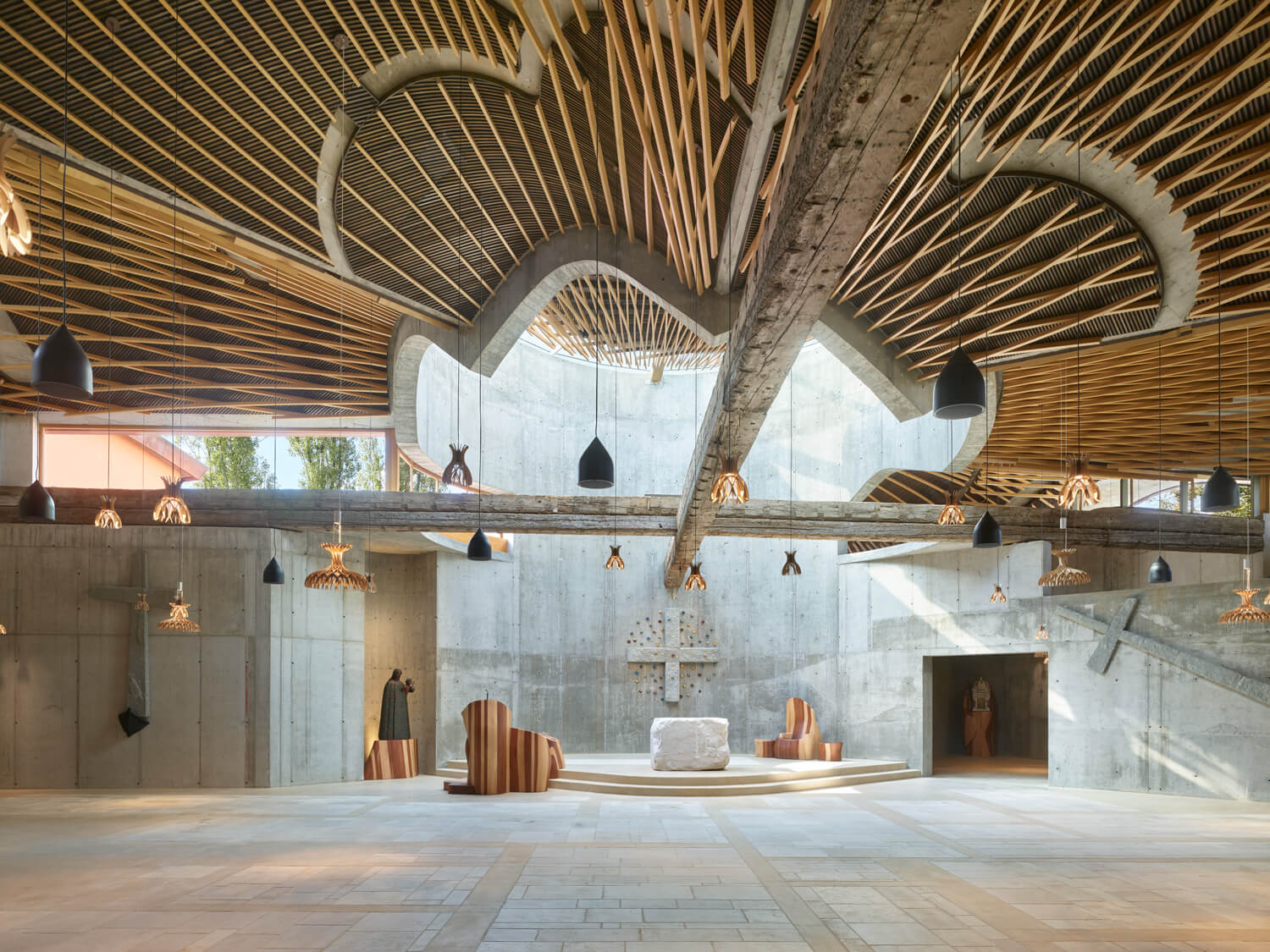 Inside, the atmosphere is completely different. Beyond the threshold of an imposing wooden door, the space appears barren and cold. The altar stands out, the unique feature of the internal space. The walls are made of raw concrete blocks that recall works by Le Corbusier and Tadao Ando. This sudden coldness is mitigated by the laminated wood of the furniture, whose sinuous shapes soften the sturdy solidity of the environment. Around the altar, made of raw white Trani stone, are the baptistery, the weekday chapel and an area dedicated for prayer. An interesting wooden structure lets light enter the building through a large central skylight, casting ever-changing shadows on the floor. A suspended cross made of wooden beams recovered from the ancient town hall of Ferrara and deliberately left unrestored, epitomises the ancient symbolism of such a humble material. Displayed on the walls are iconographies by Enzo Cucchi. Last but not least, surrounded by pieces of colourful ceramics, the altar incorporates a large stone cross that seems to emerge directly from the concrete wall. The feature recalls the jewelled cross, each gem representing a star, plant, holy angel or sacred figure.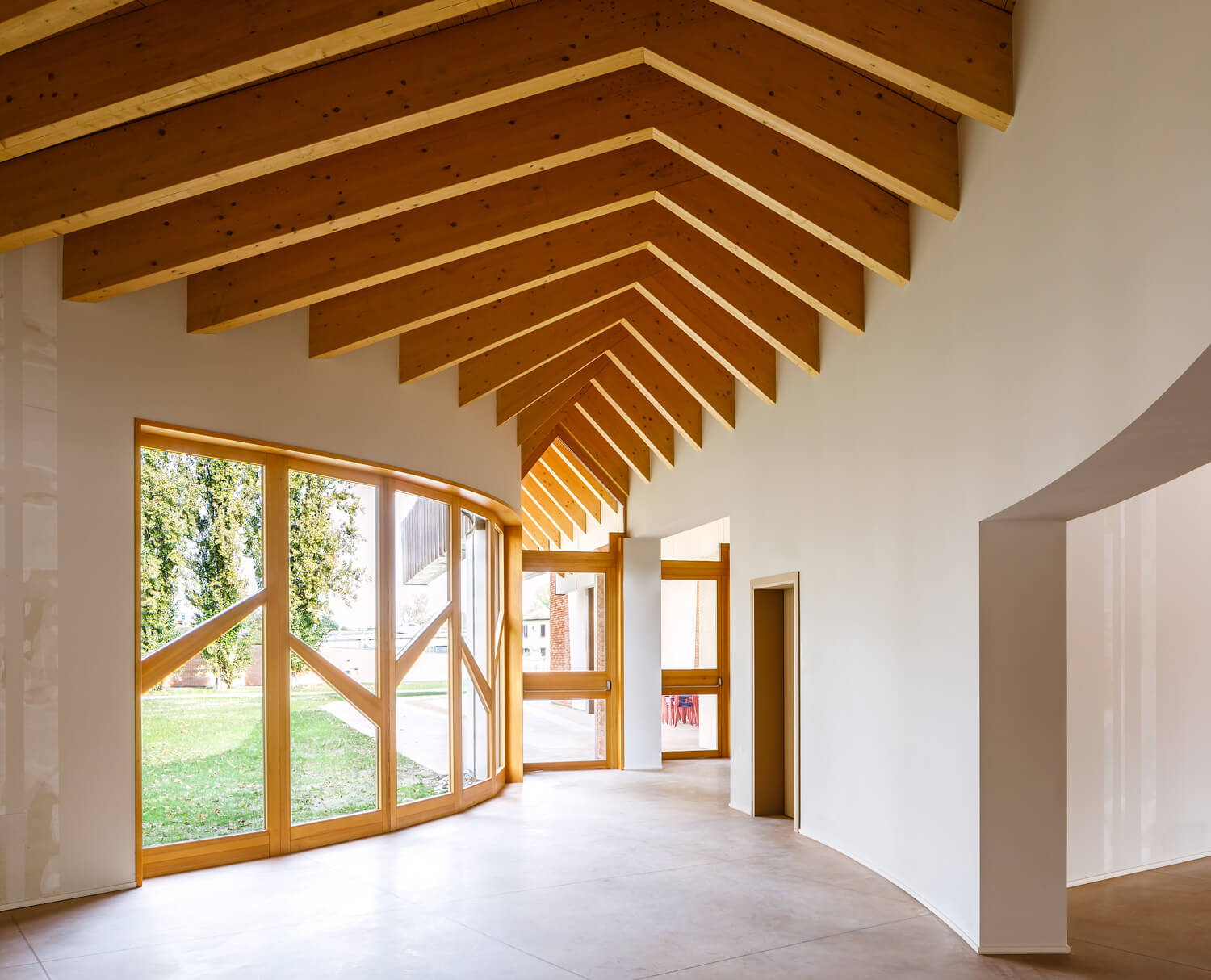 For the floor, an aesthetically contemporary and durable surface able to connect the various elements of the interior was needed. The choice fell on Ideal Work® Nuvolato Architop®, a seamless surface which, despite being just 3-4mm in depth, provides all the advantages of traditional concrete without compromising its beauty and strength. Ideal for public, commercial and exhibition spaces, on this projectNuvolato Architop® was used in a natural shade that refracts the light, making the space bright and spacious.
Date: 2021
Place: Ferrara, Italy
Architect: Arch. Joan Callis, Miralles Tagliabue EMBT
ph: Marcela Grassi, Roland Halbe
Solutions chosen for San Giacomo Apostolo Church in Ferrara