Private villa near Venice
A villa with a vibrant soul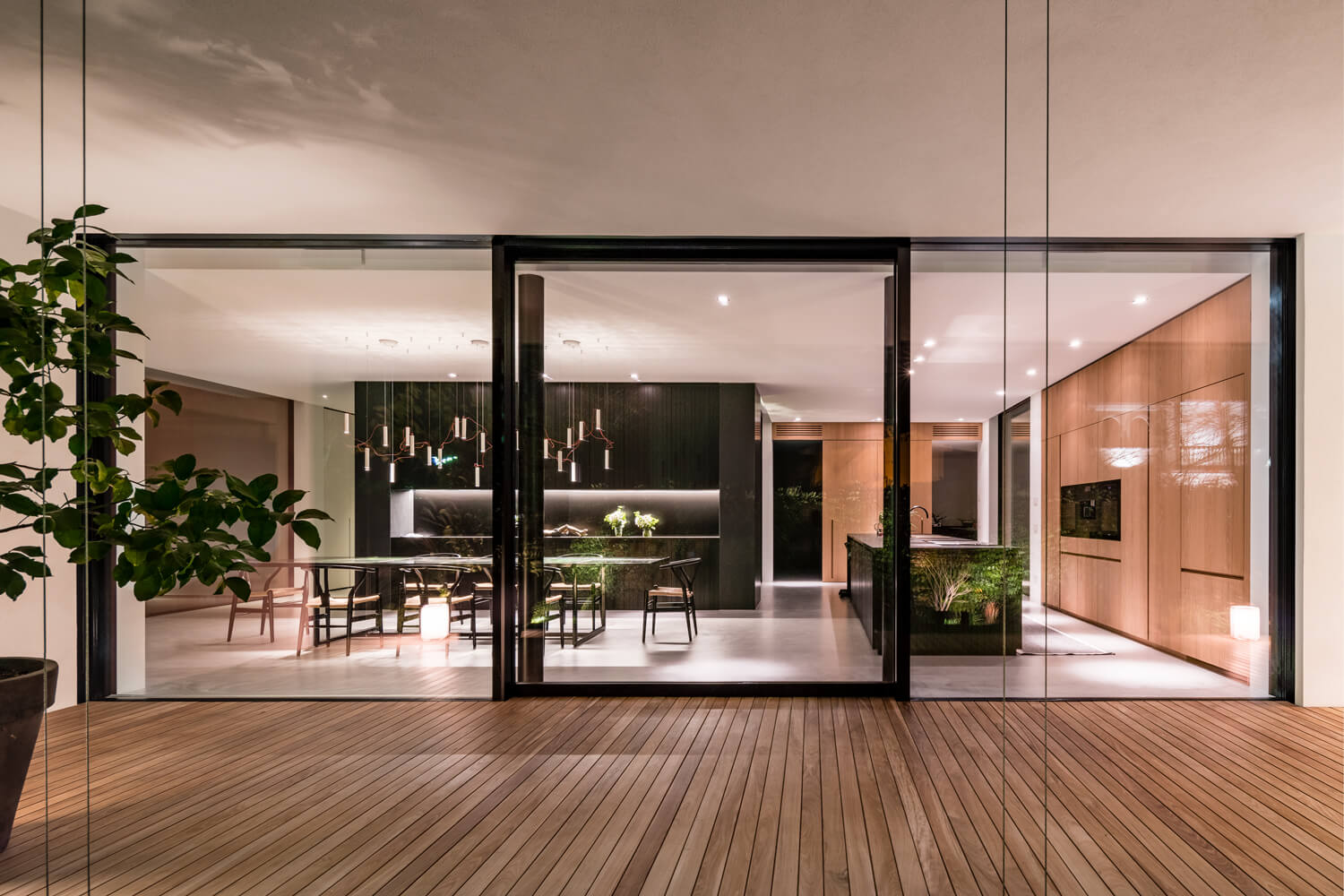 Designed by ANK Architects, this private villa in the province of Venice stands out through its use of natural light and minimalist style. Ideal Work Nuvolato Architop® enhances the internal spaces with its outstanding appearance.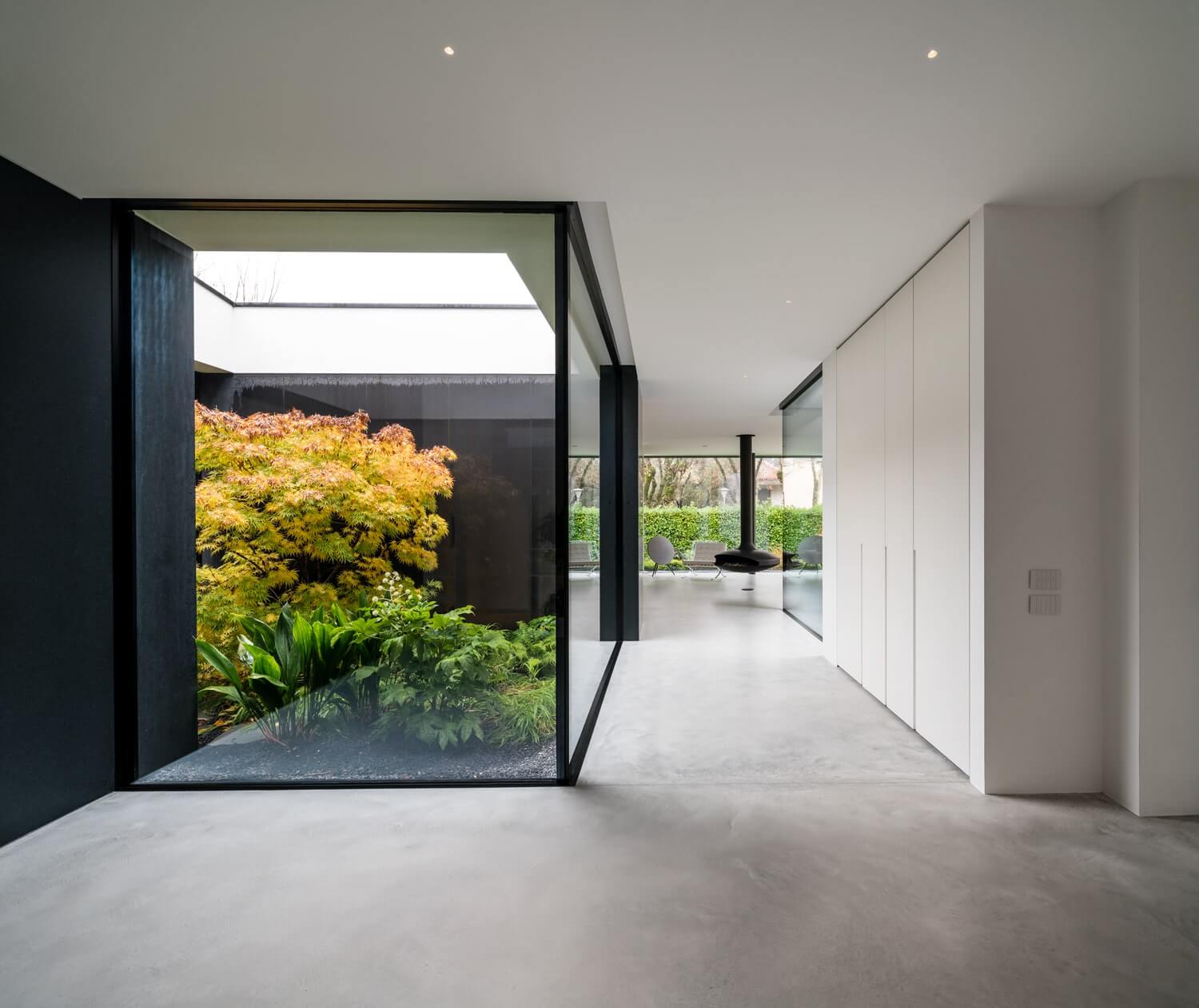 How does modernity translate into design?
In the villa designed by ANK Architects, all the spaces are permeated with a minimalist style. The floor, in tune with the designer's architectural choices, emphasises the great use of natural light that characterises the interior of the residence.
Natural light pours in through large glass windows, finding a perfect complementary ally in Nuvolato Architop®'s concrete effect. Ideal Work's flooring solution impeccably enhances the internal environment's light and airy nature, making a successful interplay between architecture and design. Neat geometries and tactile finishes combine with a neutral palette, seemingly enlarging the space already magnified by wide sliding glass windows overlooking the garden. Structural elements are matched by sturdy, essential pieces of furniture and a minimalist decor.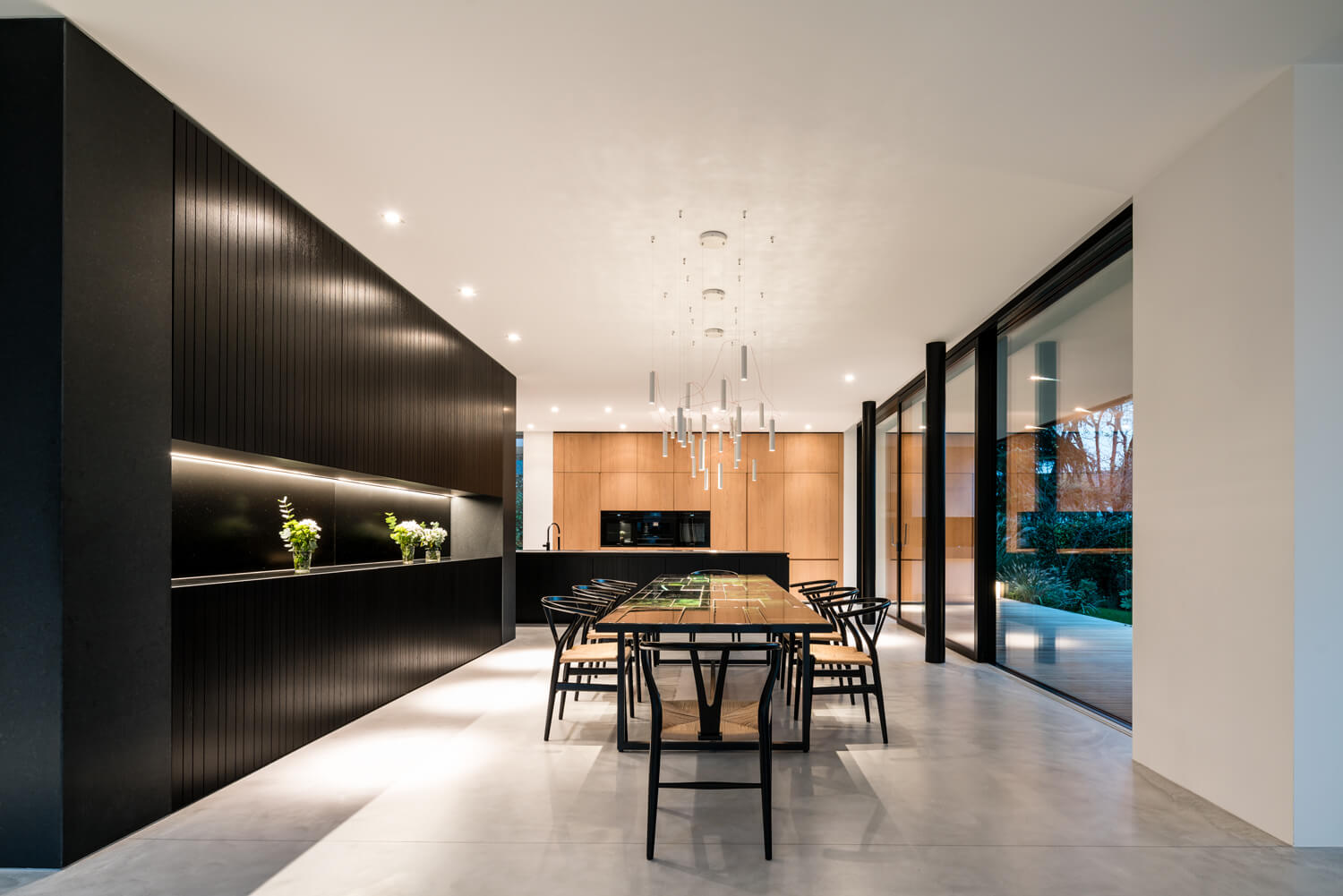 Nuvolato Architop® is a seamless flooring solution which, despite being just 3-4 mm in depth, provides all the advantages of traditional concrete without compromising its beauty and strength. It represents an ideal solution for renovation projects as it can be applied on any kind of solid substrate, even where underfloor heating is present, without removing the existing surface.
The project is characterised by an 'industrial' look given by Nuvolato Architop®'s robust concrete appearance which, combined with an essential décor, nonetheless conveys a sense of welcome.
The project provides an interesting contrast for San Donà di Piave, a traditional Venetian location where this modern residence epitomises new architectural input.
Date: 2021
Place: San Donà di Piave – Venice, Italy
Architect: ANK Architects
ph: Luca Casonato
Solutions chosen for Private villa near Venice