Private house in Bassano del Grappa
Minimalism is the new trend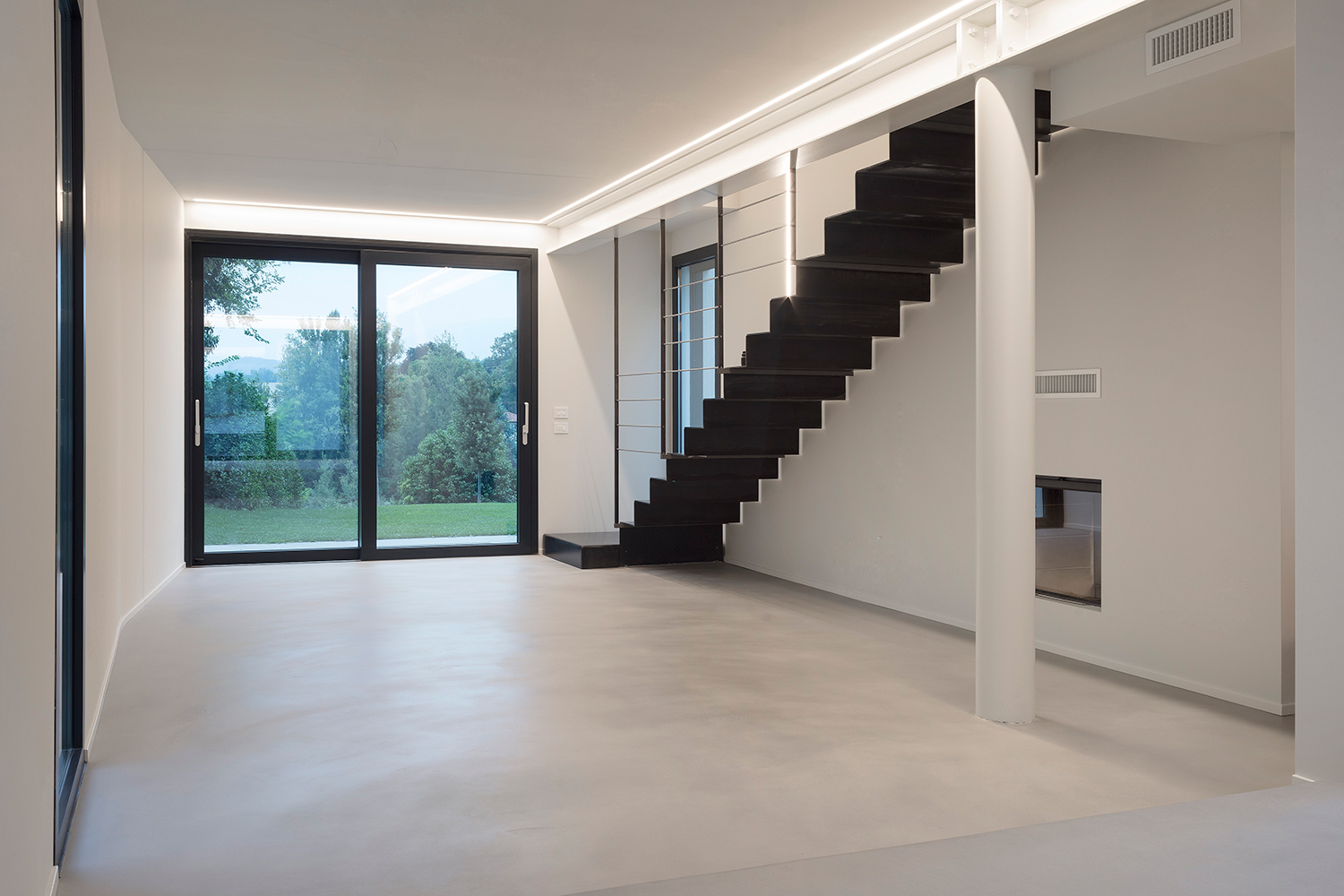 A modern house in Bassano del Grappa (VI) stands out for its pure, clear lines. Microtopping® was chosen to cover the internal floors and stairs, giving continuity and a tactile ambiance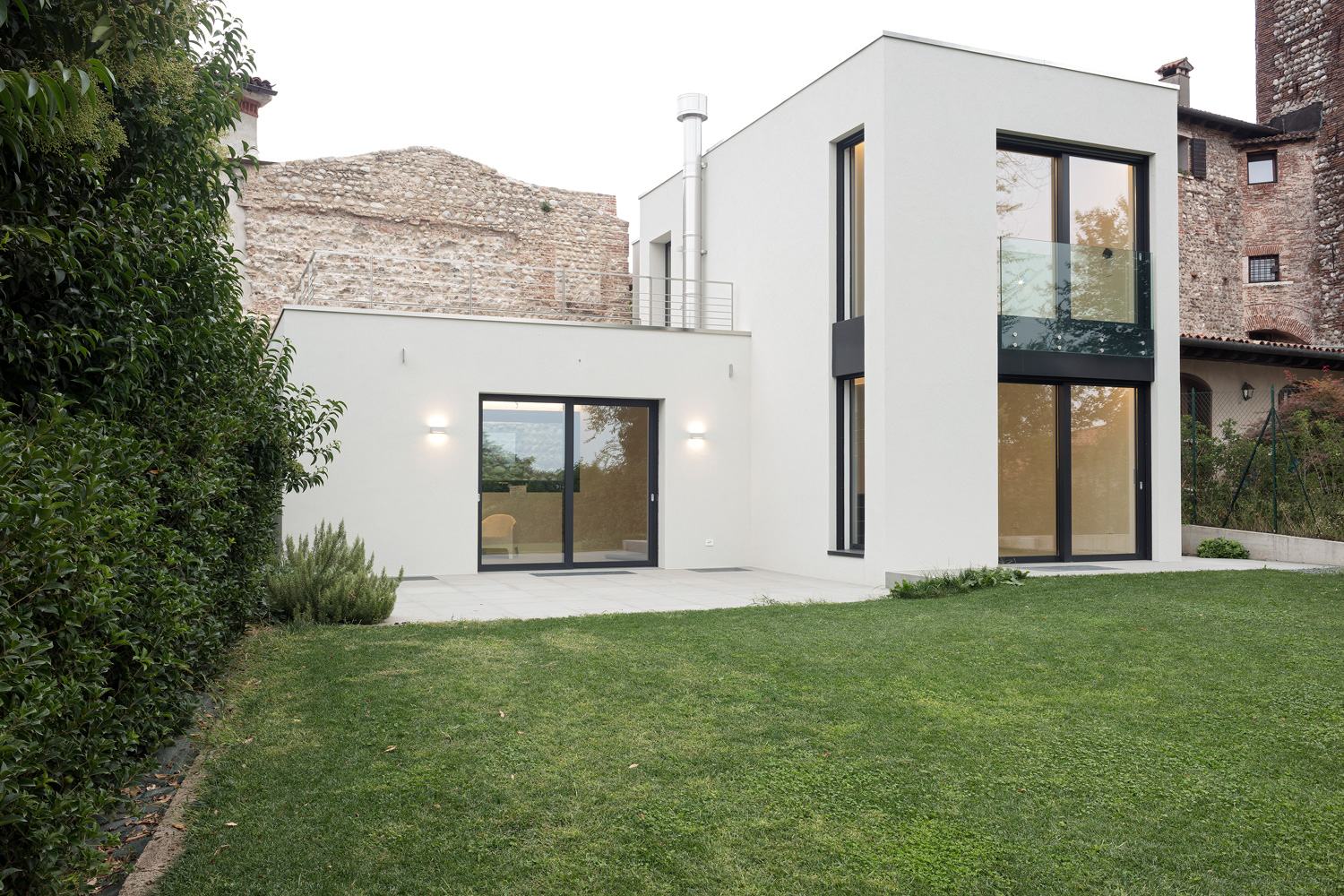 What do you think of the minimal style? We often see such houses in the movies, usually set in Northern Europe, with their soft light, purity of shape and the feeling of extreme tidiness one can almost breathe.
This particular house, however,  is located in Bassano del Grappa in the province of Vicenza. As you can see, the property stands out for its cubic shapes and its stark nature. Divided over two floors, the internal space is organised into large open areas, appearing to enlarge the environment even more.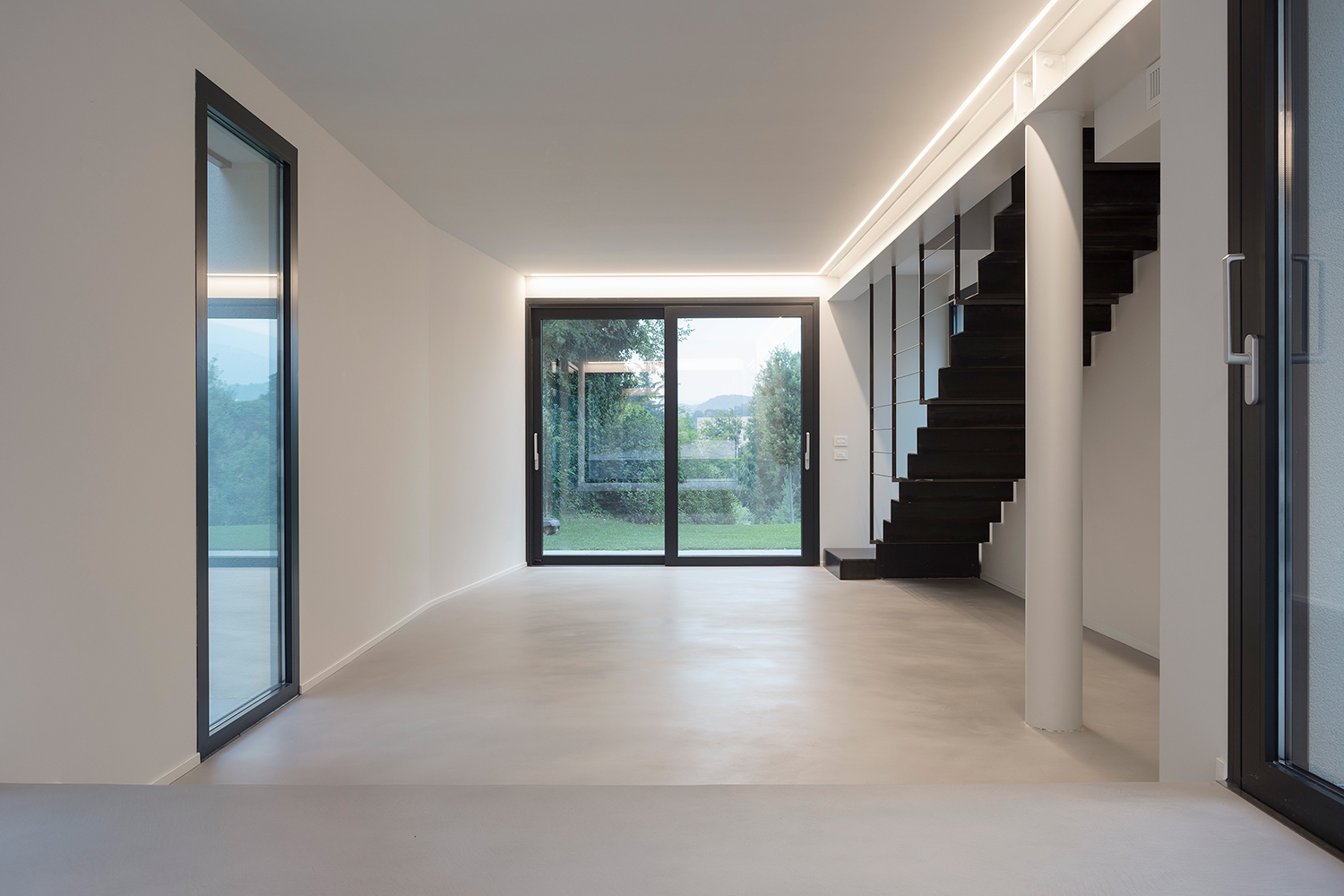 The dominant colours are white, grey and black; neutral colours that allow for complete freedom of expression through the choice of furniture and decor. Last but not least, the wide glass walls spread over all sides of the house, letting the interior connect with the green of the garden.
In order to create this seamless effect, typical of a loft, Ideal Work®'s Microtopping® has been used to cover the floors and stairs; thanks to its flexibility, Microtopping® can be applied to both horizontal and vertical surfaces. Microtopping® was therefore able to give the environment a tactile, concrete effect that perfectly matched the house's contemporary style. All this without neglecting functionality: Microtopping® is easy and quick to clean and maintain over time.
Date: 2019
Place: Bassano del Grappa, Italy
Arch.: Antonio Guglielmini Architetto
Solutions chosen for Private house in Bassano del Grappa