Private house in Antwerp
Minimal living: the charm of seamlessness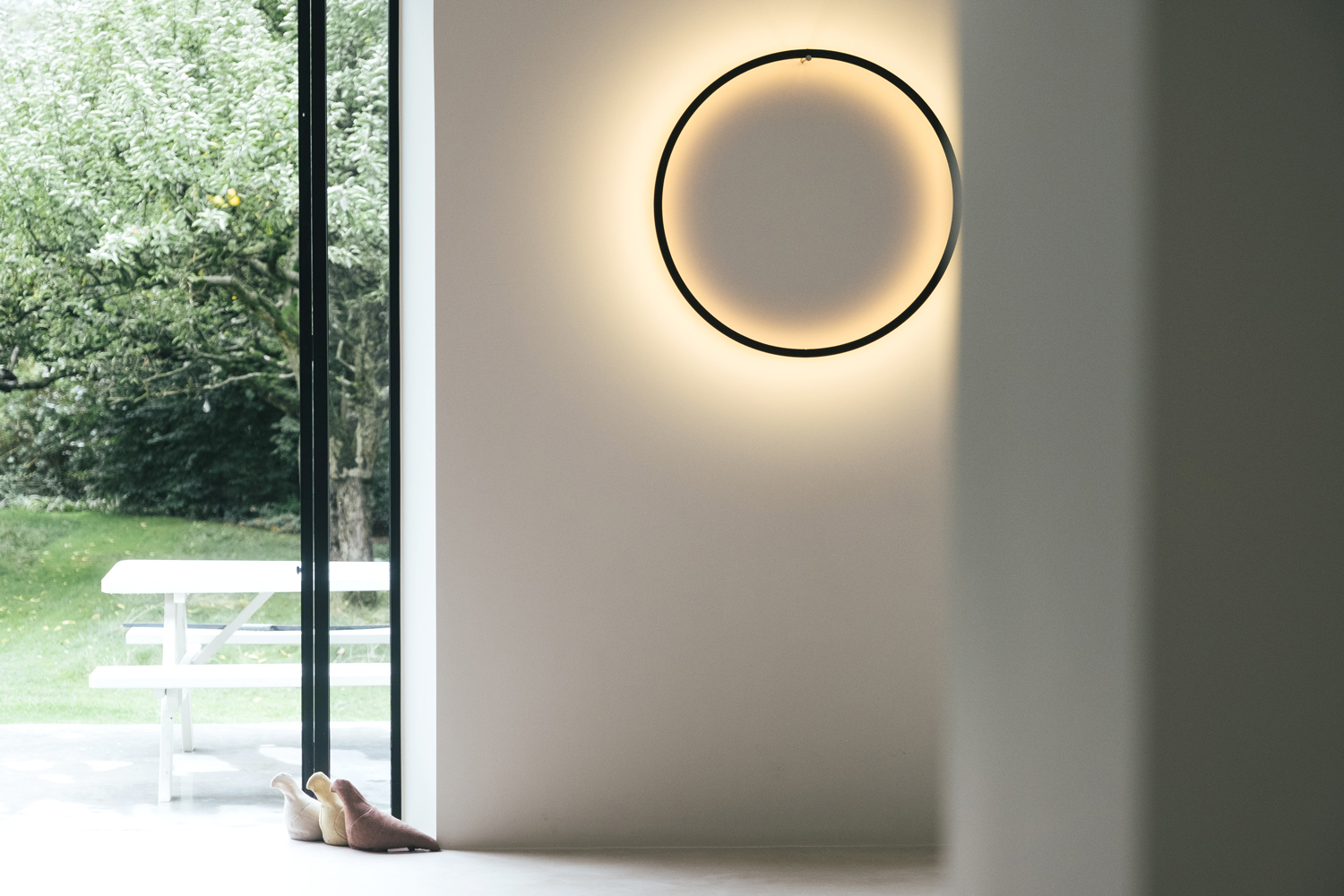 Ideal Work Microtopping® enhances the surfaces of a minimalist style, totally white apartment in the city of Antwerp. Round shapes, led lights and modern artworks are the main features of a space characterised by seamlessness and visual fluidity.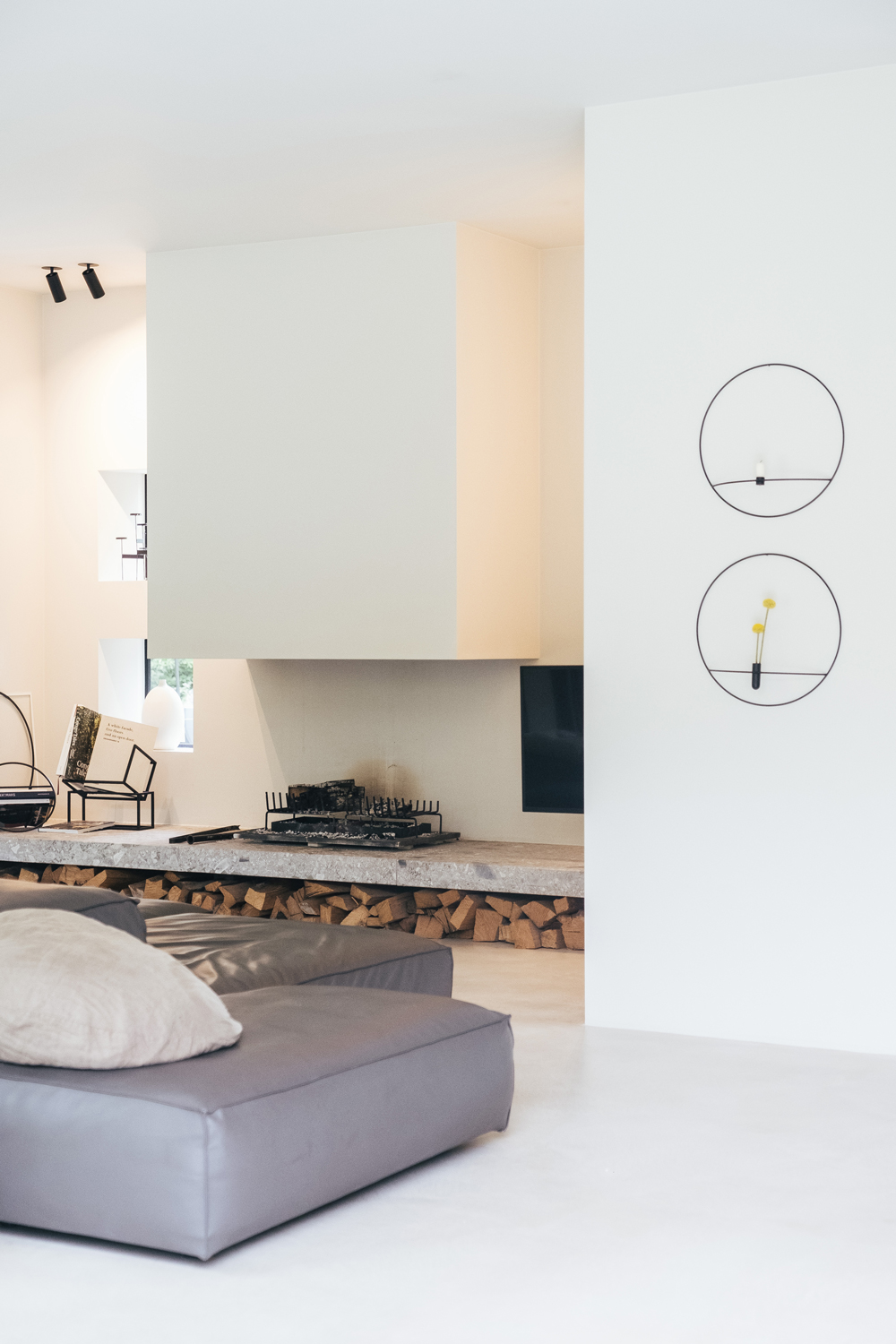 The clients of this private residence in Belgium opted for a radical solution that strips the space to its essence and abandons excess in favour of neatness. The style is clear from the entrance: tactile, seamless surfaces welcome you into an uninterrupted, fluid space. This is made possible through the use of Microtopping®, an innovative Ideal Work solution that can be used on any solid surface, whether horizontal or vertical. This happens with just 3 mm thickness which creates interconnected, modern spaces of great charm.
A vast open plan space incorporates the living and dining areas. The living area is characterised by an imposing fabric covered modular sofa facing a large fireplace. The dining area features wooden elements and wishbone chairs.
Each item is carefully studied and displayed as if it was an artwork in a gallery – its simple, yet extremely elegant lines and shapes properly highlighted.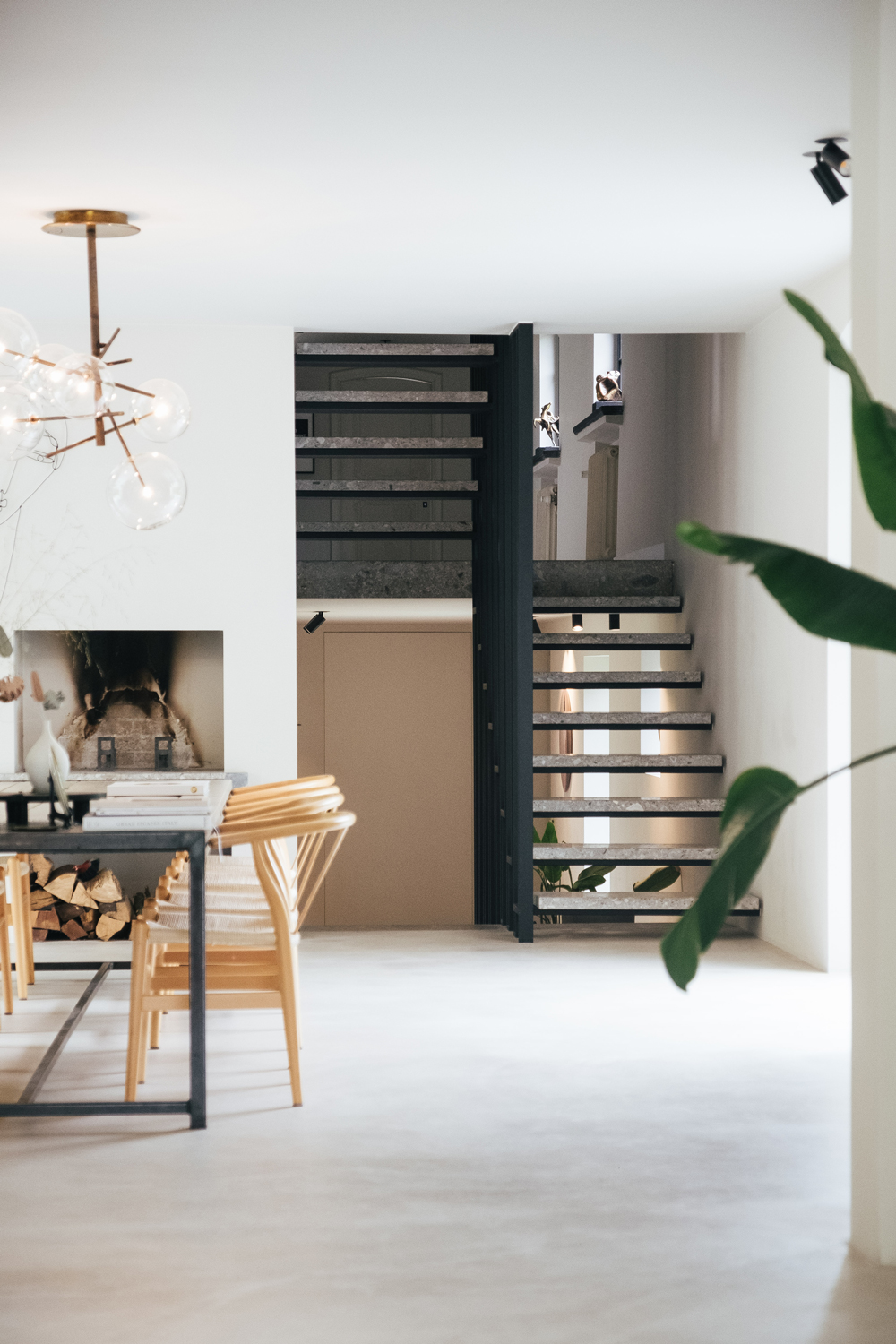 Round shapes are recurring, dominating the interior of the residence as a central theme. Metallic rounded pots for internal plants are in tune with round wall lamps; circular-shaped chandeliers are combined with a distinctive moon-shaped led lamp.
The décor is created as the result of a radical decluttering, where only essential elements aimed at the well-being and comfort of the residents are allowed.
Female subjects are portrayed in several wall decorations: in one area is a montage of the most varied colours amongst which stand out some works by Fornasetti, famous for depicting charming Lina Cavalieri with her classical beauty and enigmatic gaze. A modern print of a woman whose head is reminiscent of the moon decorates the corridor. In the living room, feminine shapes can also be recognised in the metal installations picturing surreal female faces.
The interior of the residence follows a totally white code, interrupted only by the green of plants, the natural wood of some items of furniture and the charcoal grey of metal, also used on the stairs leading to the upper floor. On the first floor is a wide, minimalist bathroom reflecting the house's essential style. In the middle of the room, a white bathtub with charcoal details stands out from the neutral, light-coloured background of the walls and floor.
All the elements are combined with the utmost simplicity through the use of Ideal Work's seamless solution – Microtopping® allows the creation of neutral, fluid surfaces with a concrete look able to enhance the most sophisticated of designs.
Date: 2020
Place: Antwerp, Belgium
Solutions chosen for Private house in Antwerp