Private apartment in Salento
A chic style for an apartment in Salento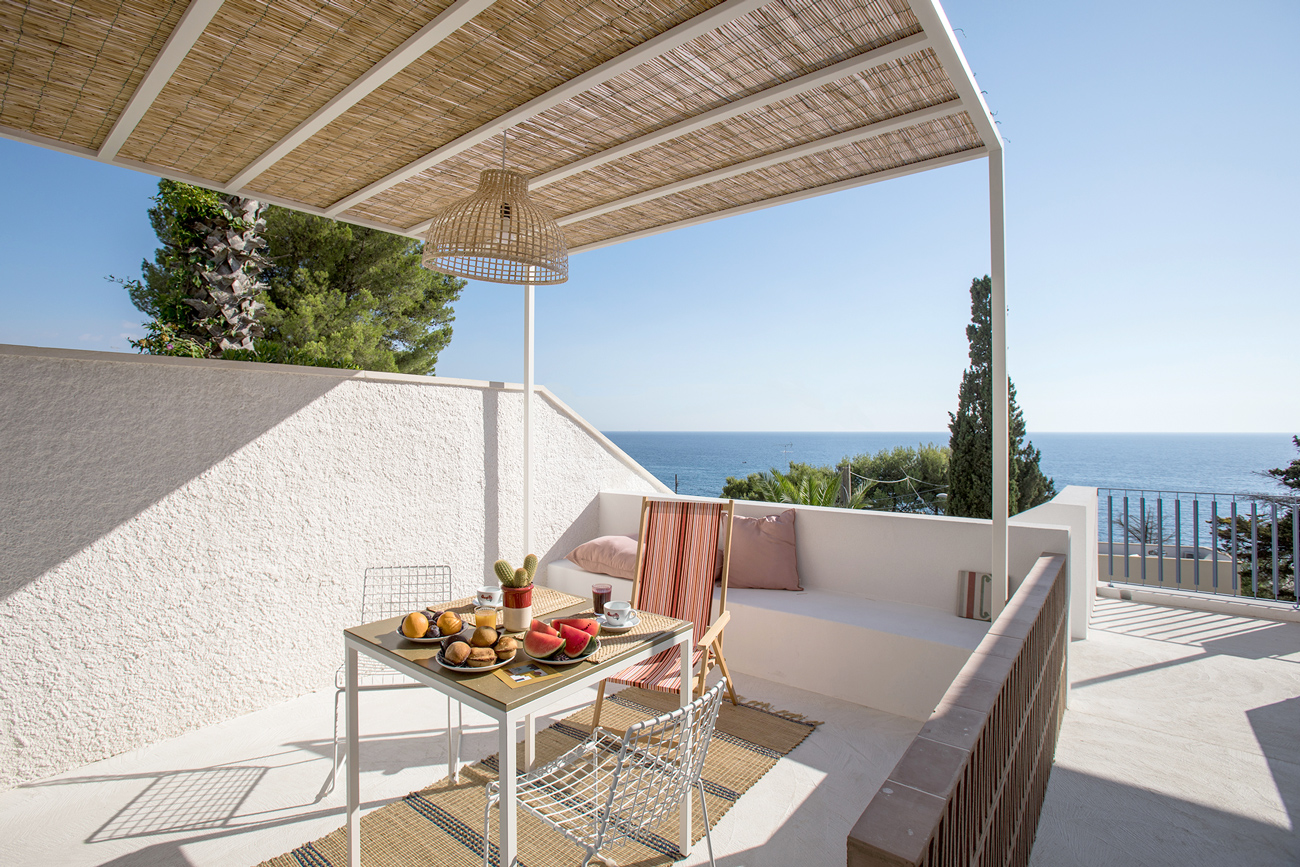 Natural shades and textured materials characterise a lovely apartment with a balcony overlooking the sea in Santa Maria al Bagno, Puglia. Ideal Work®'s Rasico® and Microtopping® have been used, respectively, for the external areas and internal floors, unifying the spaces with beauty and harmony.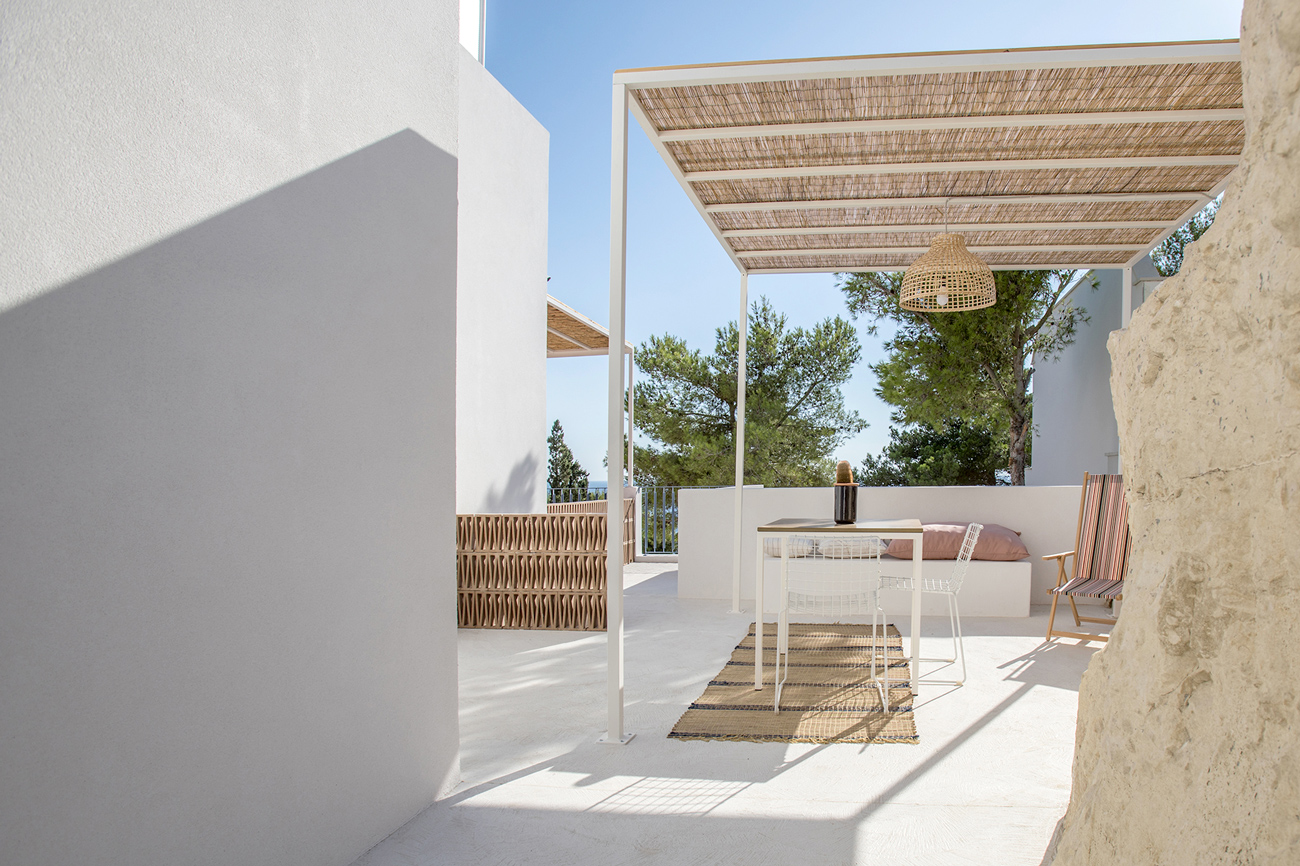 Salento: beautiful vistas, blue sea and food and wine specialties… these few words are enough to make us crave a visit. Right here, more precisely in Santa Maria al Bagno, there is a beautiful apartment overlooking the sea.
The typical nautical style can be admired both indoors and out. The colours are light and bright, the materials are textured, in typical Apulian style. Outside, a wide terrace with living and dining areas offers the perfect spot for romantic dinners under a bamboo gazebo overlooking the sea. Everything has been designed to create a relaxing and comfortable environment.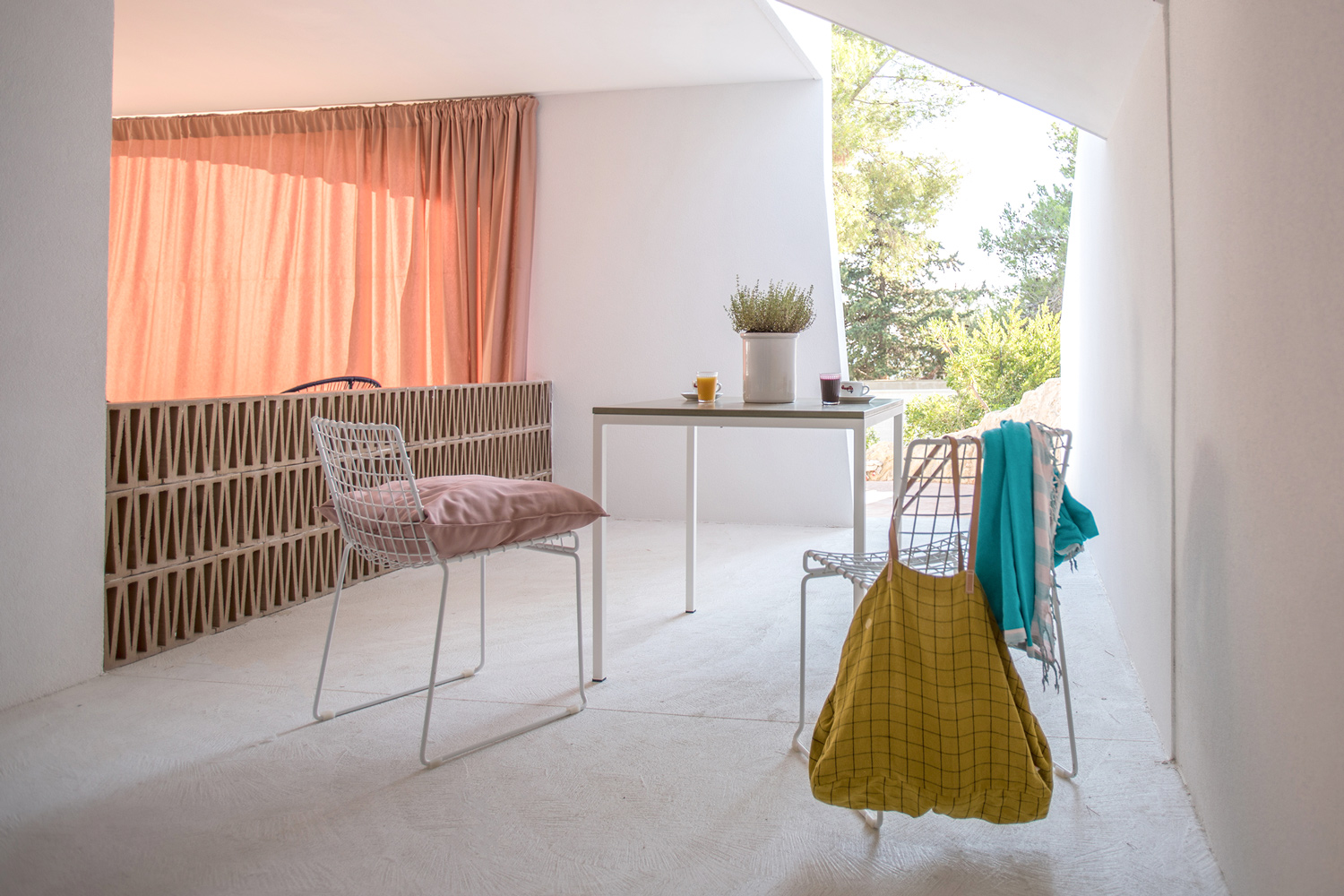 Rasico®, Ideal Work®'s solution typified by its dynamic texture, allows the creation of distinctive patterns that meet the client's specific wishes. Rasico® is perfect to create an effect of raw concrete on external surfaces, a look that perfectly matches the apartment's natural elegance. Here in its white shade, Rasico® enhances the nautical-style furnishings, the rough materials of the whole environment and the natural stone of the ramps. This colour is also very appropriate for small spaces as it visually enlarges the area, making it fresh and bright. Rasico® is resistant to UV rays, abrasion and wear over time, an essential feature especially in coastal areas where the wind is constant, carrying dust and sand.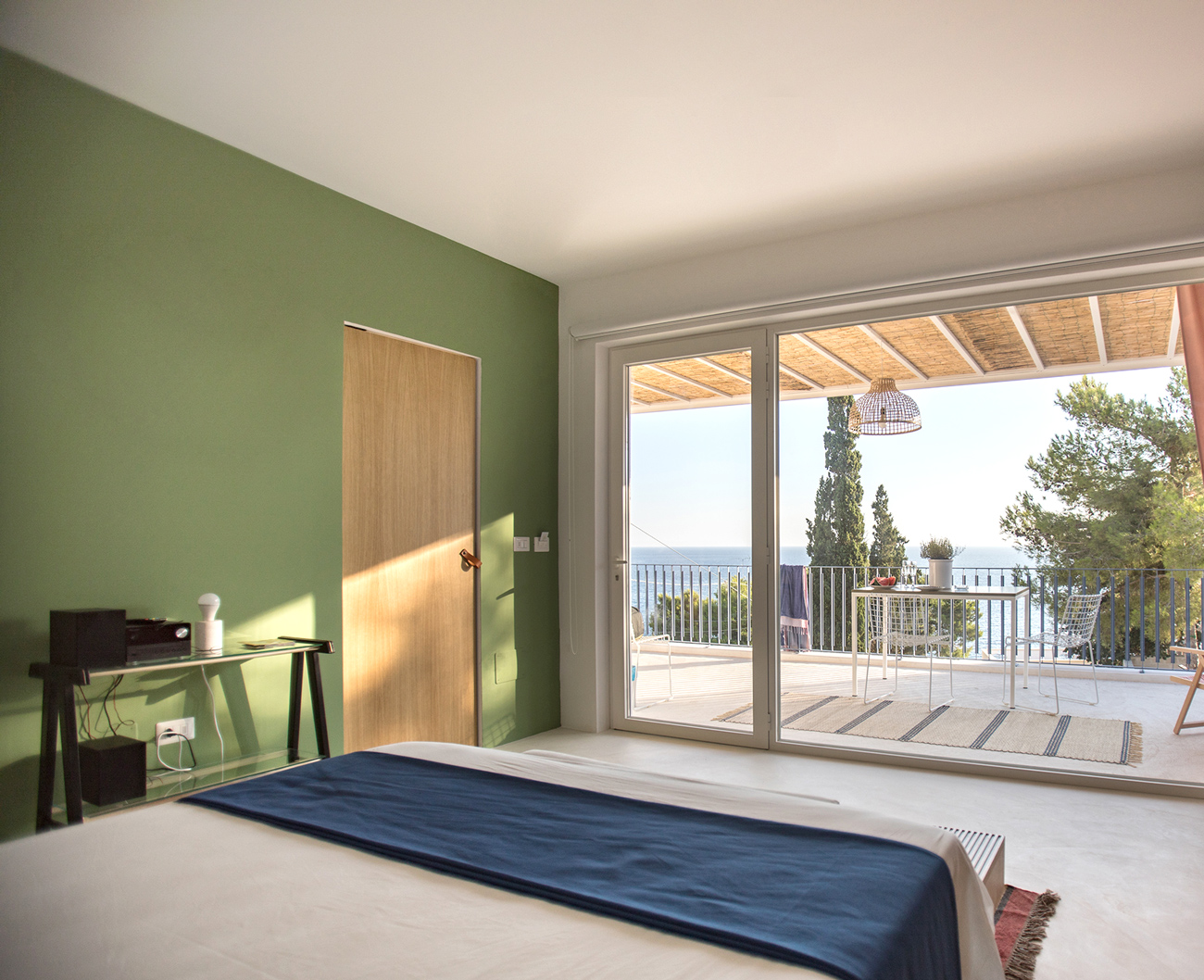 The external area is also characterised by a minimal style; sparsely furnished, it is decorated with natural materials and soft colours, contrasted by a few brightly coloured walls, such as the green wall in the bedroom. For this kind of internal space, the best solution was provided by use of a neutral, velvety surface able to blend with the coastal atmosphere whilst giving it a modern touch. Ideal Work®'s Microtopping® proved the perfect choice due to its seamless look that gives continuity and visually enlarges any space, a great advantage in any small domestic, commercial or retail development.
Date: 2019
Place: Salento, Italy
Solutions chosen for Private apartment in Salento