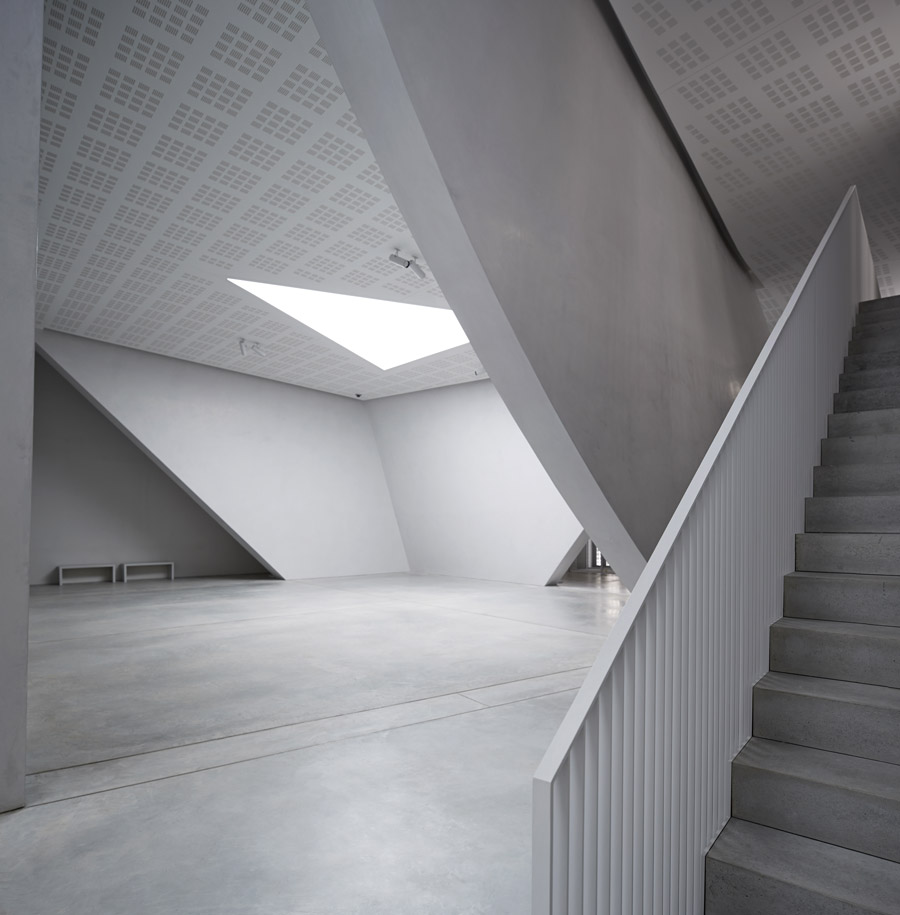 Nuvolato Architop® flooring for the Teatrino di Palazzo Grassi, conceived by Tadao Ando
The Teatrino di Palazzo Grassi, left in a state of disrepair for many years, was in dire need of restoration. Its revolutionary and ultra-modern design was conceived by the Japanese architect Tadao Ando, who is known for his almost exclusive use of concrete.
As envisaged in the design concept, the restoration maintained the consistency and geometry of the exterior. Inside, meanwhile, a completely new area was divided into two main spaces: an auditorium and a large foyer with vast triangular openings in the walls.
The interior flatwork spaces were coated with Ideal Work's striking Nuvolato Architop®, creating continuous textures and colours across the floor, walls and ceiling. This effect produces striking monochrome spaces.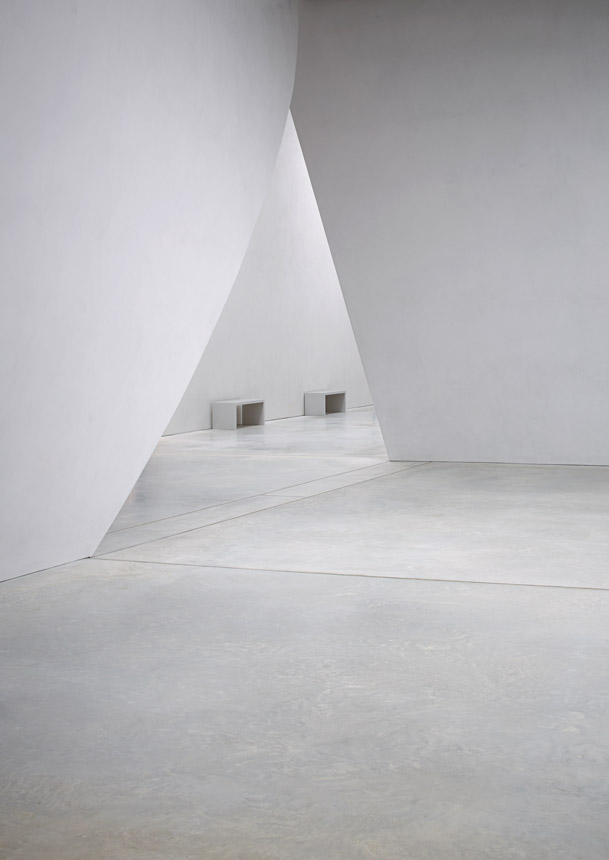 The specific shade of grey (pewter) and the irregular distribution of the hand-crafted "cloud effect" highlight the originality of the building's interior, with an interplay between light and shade which disorientates and bewilders visitors, enveloping them in a multi-sensory spiral.
The special cement formula found in the selected product creates a highly resistant and durable surface well suited to the constant foot traffic of a public place.
To increase its resistance to pedestrian traffic and wear & tear, the surface was also treated with Ideal Hard, a dust-proof densifier which also ensures that the initial beauty of the floor is preserved over time.
Date: 2013
Place: Venezia, Italy
Designer: Arch. Tadao Ando
Solutions chosen for Palazzo Grassi Theatre