Outlet Città Sant'Angelo Village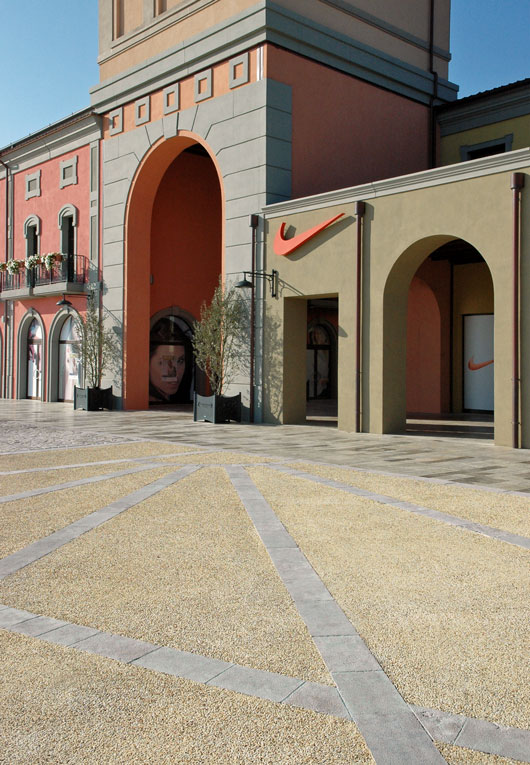 Città Sant'Angelo Village, located on the outskirts of Pescara, is the first factory outlet on the Adriatic Coast. It lies in an area which is very popular with tourists, near a charming village (from which it takes its name) and very close to Abruzzo's seaside, skiing and nature resorts.
The outlet, which boasts over 100 stores selling all the major brands, is aiming to become the go-to location for shopping in the region.
The large square which lies at the entrance has a surface of over 1,300 square metres (14,000 square feet) covered with SassoItalia in shades of yellow, installed by Ideal Work. This solution is both elegant and functional and guarantees very quick laying times and economical costs. Consider the fact that SassoItalia needs a casting thickness of just 3 cm (1 inch) and is therefore capable of covering existing surfaces with no problems – all that is required is Ideal Bond primer.
Date: 2010
Place: Pescara, Italia
Solutions chosen for Outlet Città Sant'Angelo Village