Modern residence in Piazzola sul Brenta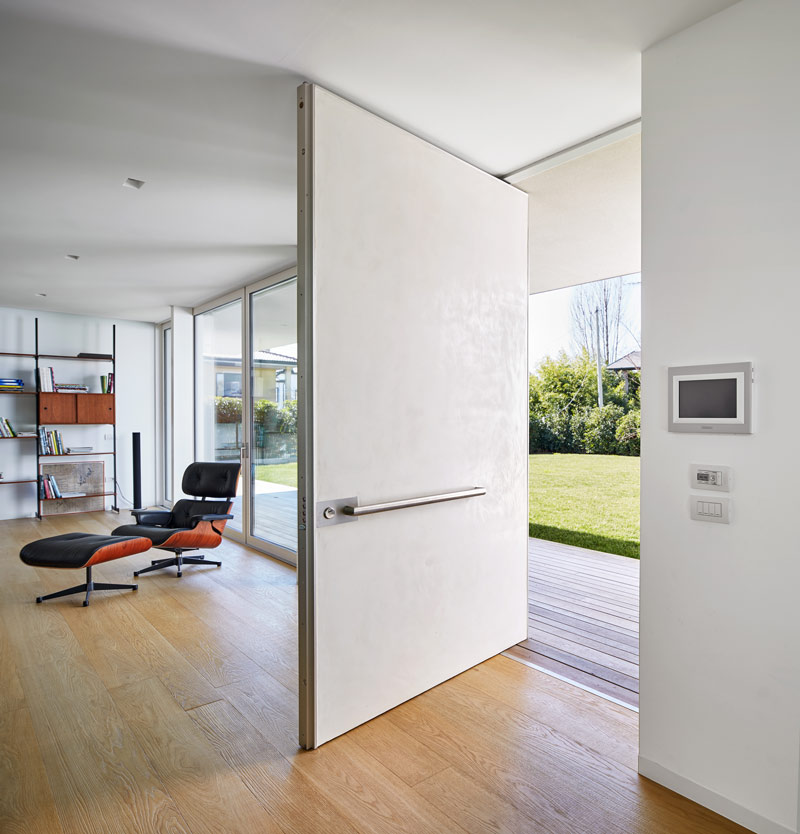 Micro-cement coatings for interiors, Padua
In the world of interior coatings, Microtopping stands out for its aesthetic properties and its versatility, making it the perfect solution for any surface and any architectural requirement. This was certainly the case for a property in Piazzola sul Brenta (Padua), which was transformed into a modern house with a minimalist style thanks to Ideal Work's innovative micro-cement: the skillful and balanced use of Microtopping allowed the client to personalize the bathroom's wellness area, the walk-in closet and the main entrance.
Paolo Calderaro and Paolo Palmas needed total creative freedom: silver grey, beige and lavender shades were used in the bathrooms, whilst the entrance door was covered with white Microtopping. The minimalism, clean lines and brightness of the interiors are therefore accentuated by Microtopping, Ideal Work's innovative cement coating, capable of creating an uninterrupted and sophisticated surface with a thickness of just 3 mm (one tenth of an inch).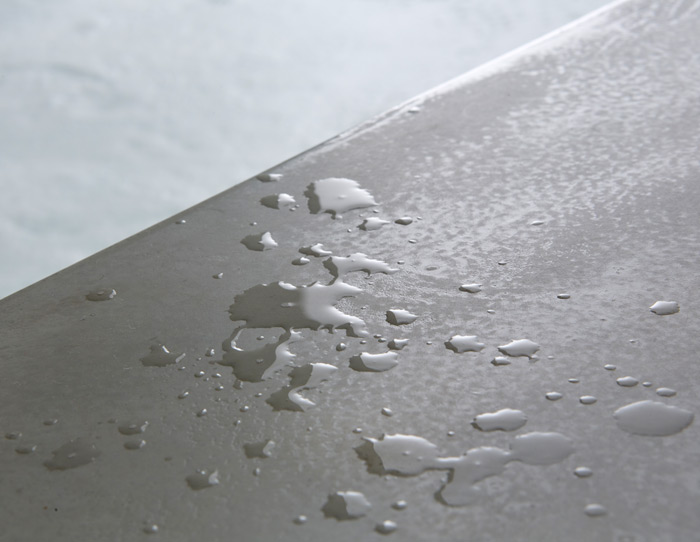 In the house in Piazzola sul Brenta, silver grey Microtopping is deployed in the largest bathroom where it covers the large square bathtub which is the room's focal point, creating a sense of continuity with the large wall-mounted shower, the floor and the raised platform on which the bathtub sits. To counteract the humidity of the room, a protective water-repellent coating was added to make the surface as waterproof as possible. The result is a true "wellness area", where the uninterrupted surfaces create an optical illusion of increased space, bringing a sense of great depth to the room. In one of the bedrooms, Microtopping was used to coat the entire walk-in closet with glass doors. But the truly unique element is the main entrance, which is covered with white Microtopping. The material is ideal for the creation of original and unique furnishing accessories: flexible and malleable, it is highly adhesive and works horizontally and vertically on both flat and curved surfaces.
Date: 2014
Place: Piazzola sul Brenta, Italy
Designer: Architecno, Arch. Paolo Calderano, Arch. Paolo Palmas
Soluzioni scelte per questa residenza