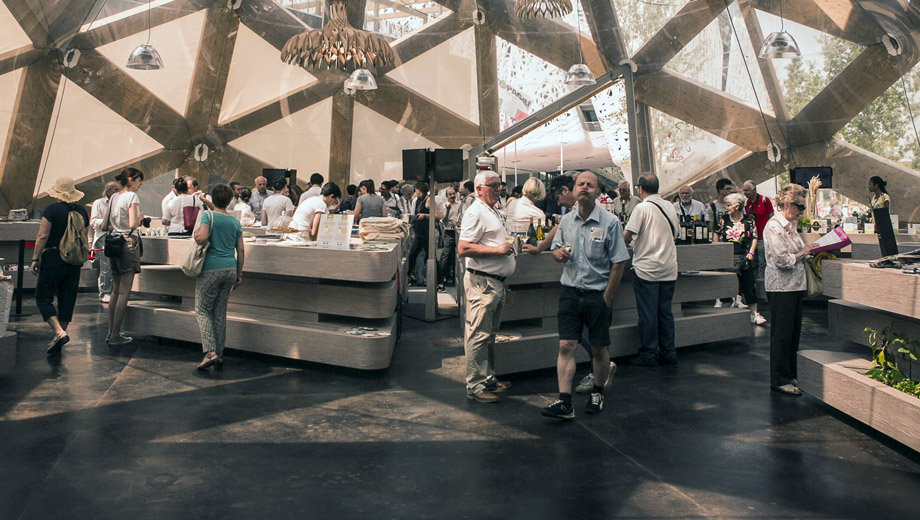 Ideal Work provides flooring solutions for the Love IT and Iran pavilions
Ideal Work was present at Expo Milano with two of the leading products from its decorative flooring range: Acid-Stain Flooring for the Copagri Pavilion and a Nuvolato Architop® floor for the Iran Pavilion. This is Ideal Work's way of promoting the quality of 'Made in Italy' products on a global scale.  Our quality stems from our passion for the base material, cement, transformed through skill and craftsmanship into an innovative and creative material capable of covering countless surfaces.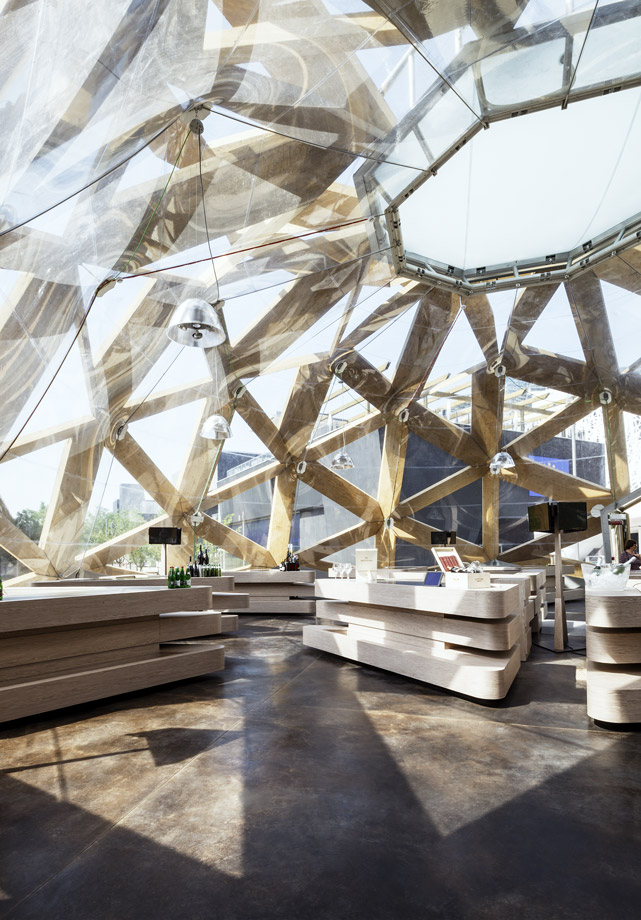 Our Acid-Stain Flooring was chosen for the "Love IT – Real Italian Food" pavilion, designed for Copagri (the Italian Confederation of Agricultural Producers). The Acid-Stain Flooring is recommended for spaces dedicated to food and wine, as it accentuates displays and makes food and drink seem more appetizing by creating a warm environment. Non-toxic and non-allergenic, it is easy to maintain and extremely durable: it can withstand heavy foot traffic without damage, even during packed public events such as the Expo.
Sophisticated and seductive, our Nuvolato Architop® flooring was chosen to bring elegance and prestige to the rooms of the Iran Pavilion.
Its gentle yet dynamic shades and delicate colours give it a pleasing aesthetic effect, whilst its elegance can brighten any room and create the sensation of space. The perfect choice for display areas, it is also easy to maintain and clean.
Date: 2015
Place: Milano, Italy
Designer: Arch. Miralles Tagliabue EMBT
Solutions chosen for Love.it Expo Milano