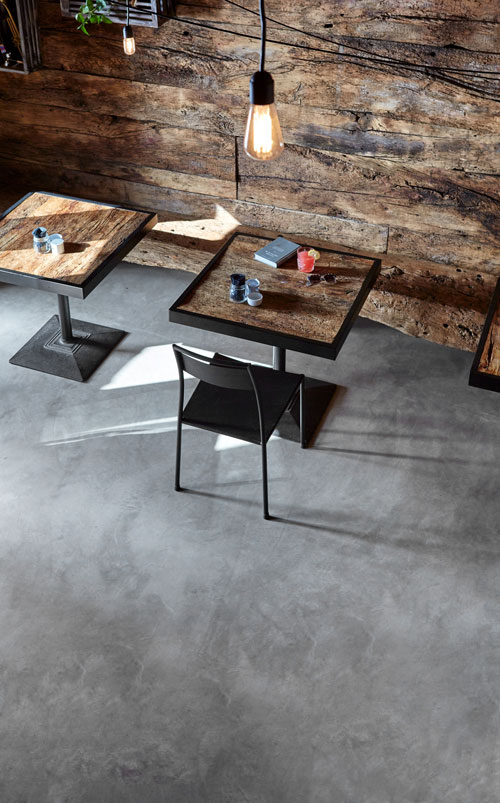 The versatility of Microtopping, from rustic to modern
In the historic center of Castelfranco Veneto (province of Treviso) sits the Osteria del Maniscalco, a sophisticated wine bar and jazz club. The building which now houses the bar once functioned as municipal offices. It was skillfully restored with the aim of maintaining the property's link with the land, combining a traditional rustic style with a more modern and contemporary industrial feel. Microtopping proved to be perfect for creating an industrial atmosphere within a rustic environment.
"I chose Microtopping because it's a coating with a great visual impact. It's very versatile, as it combines with rustic furniture just as well as it goes with high-tech furnishing accessories such as the wine display cabinet made from steel and glass," says Anthony Bandiera, client and project designer. "Its distinctive feature is its irregular surface; as it's hand-crafted, it has a non-homogeneous and therefore unique appearance."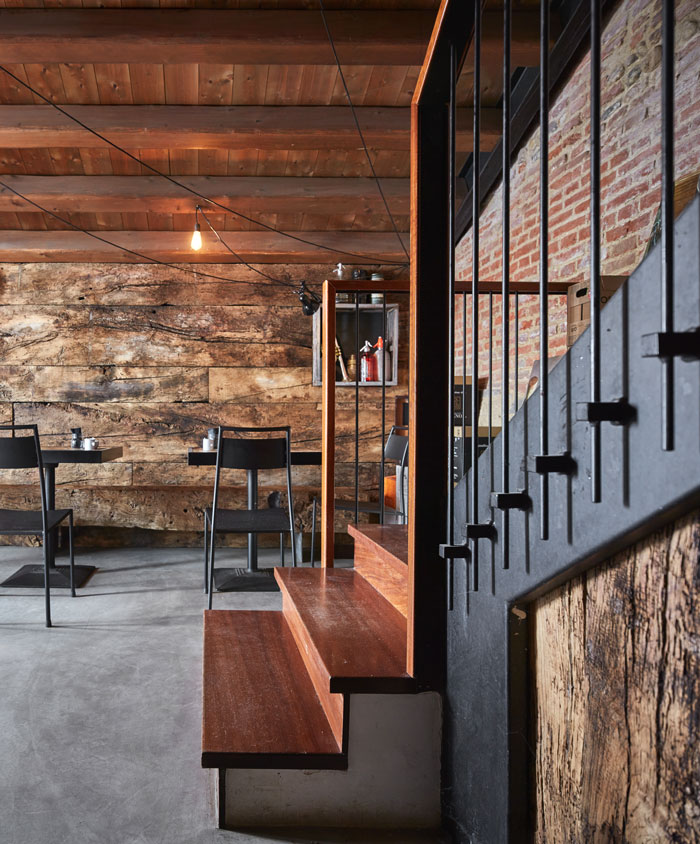 In addition to its aesthetic properties, Microtopping has the advantage over alternatives thanks to its performance, especially in terms of durability, making it ideal for public places which experience heavy foot traffic. Furthermore, one of the main problems encountered during this renovation project was seepage and moisture. Microtopping responded to the need for a waterproof material, a feature confirmed by its performance in rigorous laboratory tests. As well as being used to cover the existing first floor surface, 50% Charcoal Microtopping was used for the flooring of the bar and kitchen areas, the first few steps of the staircase leading to the upper floor and the bathrooms. To improve its moisture-resistant properties, an additional water-repellent treatment called Aquapel was applied in the bathroom.
Date: 2014
Place: Castelfranco Veneto, Italy
Designer: Anthony Bandiera
Solutions chosen for L'Osteria Maniscalco