Korean traditional house
The Korean spirituality encapsulated in 30 m2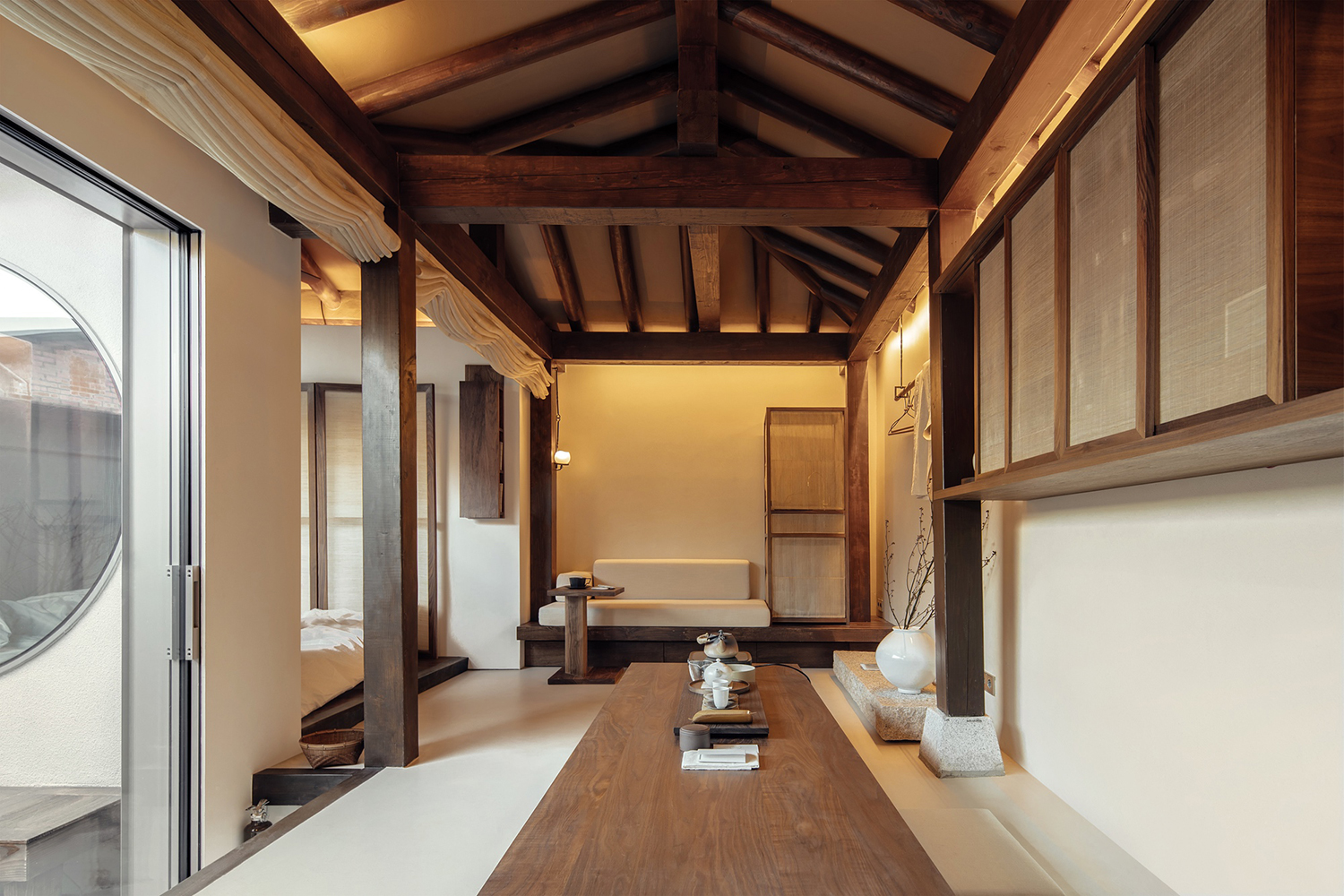 This small house near the centre of Seoul is characterised by harmony and serenity. Ideal Work's Microtopping® was chosen to cover the floor, walls and entire bathroom, enlarging the space, giving it seamlessness and elegance.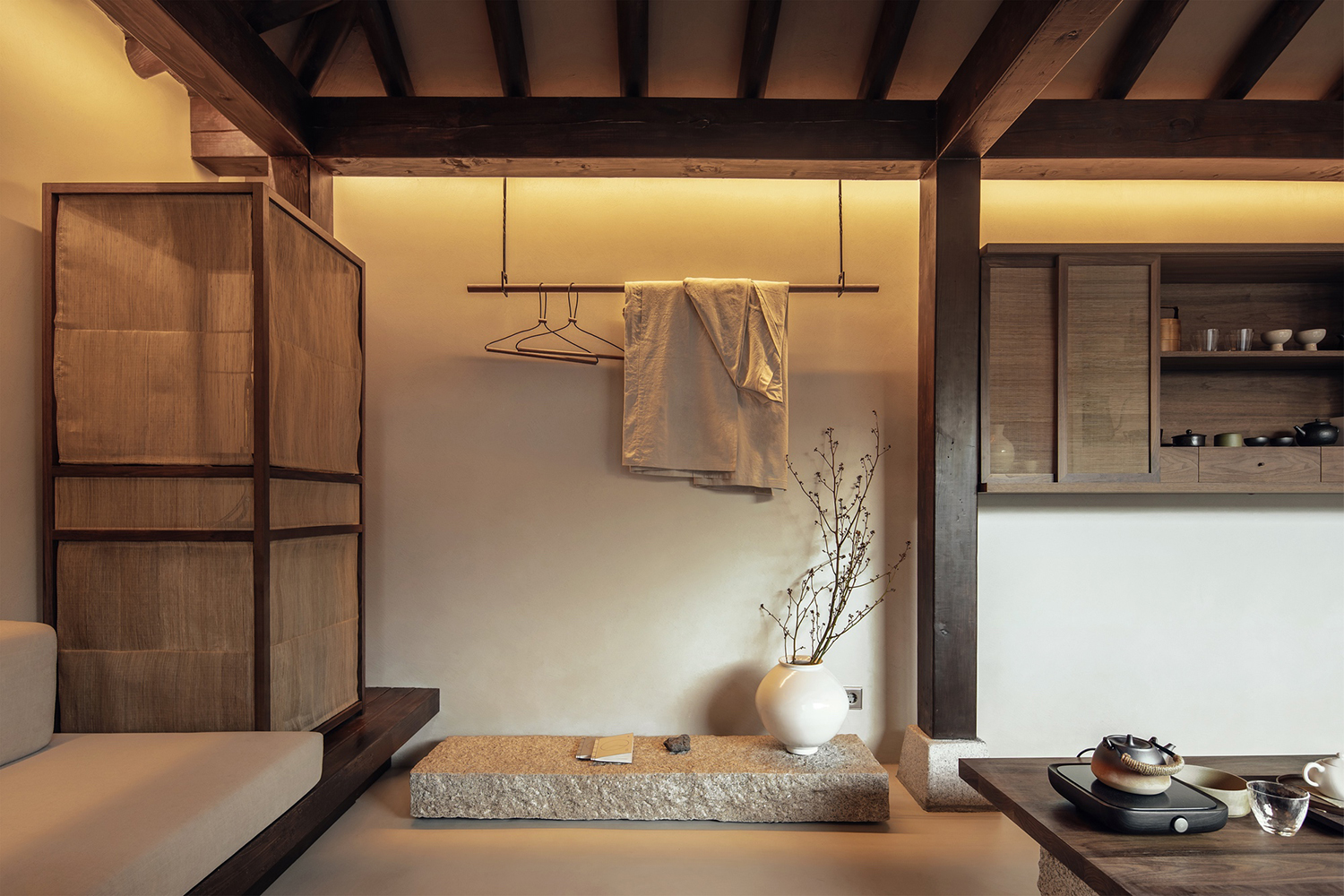 The setting for this project is South Korea, more precisely in the city of Seoul, Nuha-dong, belonging to the district of Jongno-gu, the beating heart of this civilisation. This small house welcomes us with delicacy, it invites us to calm the nerves, relax, find peace of mind and harmony with ourselves and everything around us.
In fact, according to Korean culture, the topographic configuration of a house generates invisible forces of good or evil (gi); the positive and negative energies (yin and yang) therefore have to be balanced. A pleasant sense of balance is exactly what you experience in this house.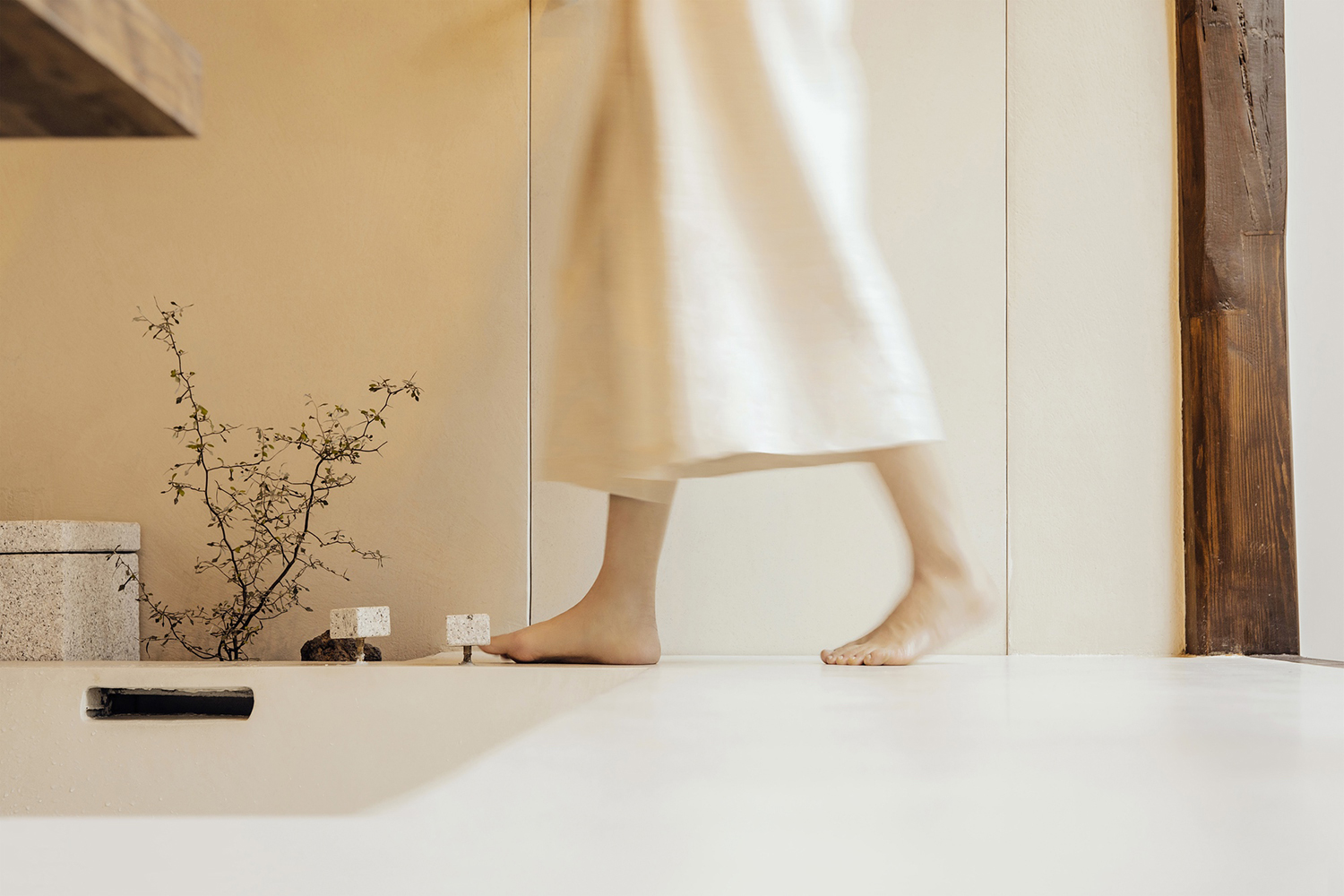 Although the dwelling has a surface area of only 30 square metres, designers Z-Lab Studio have organised the spaces so well that the only things that stand out are silence and spirituality. As soon as you enter the house you are welcomed by a wide table set on rough stone where you can experience the famous tea ceremony. On the left, near the small bathtub where you can relax in hot water, you can see a small reading and meditation area along with a double bed which faces the traditional garden through a wide round window.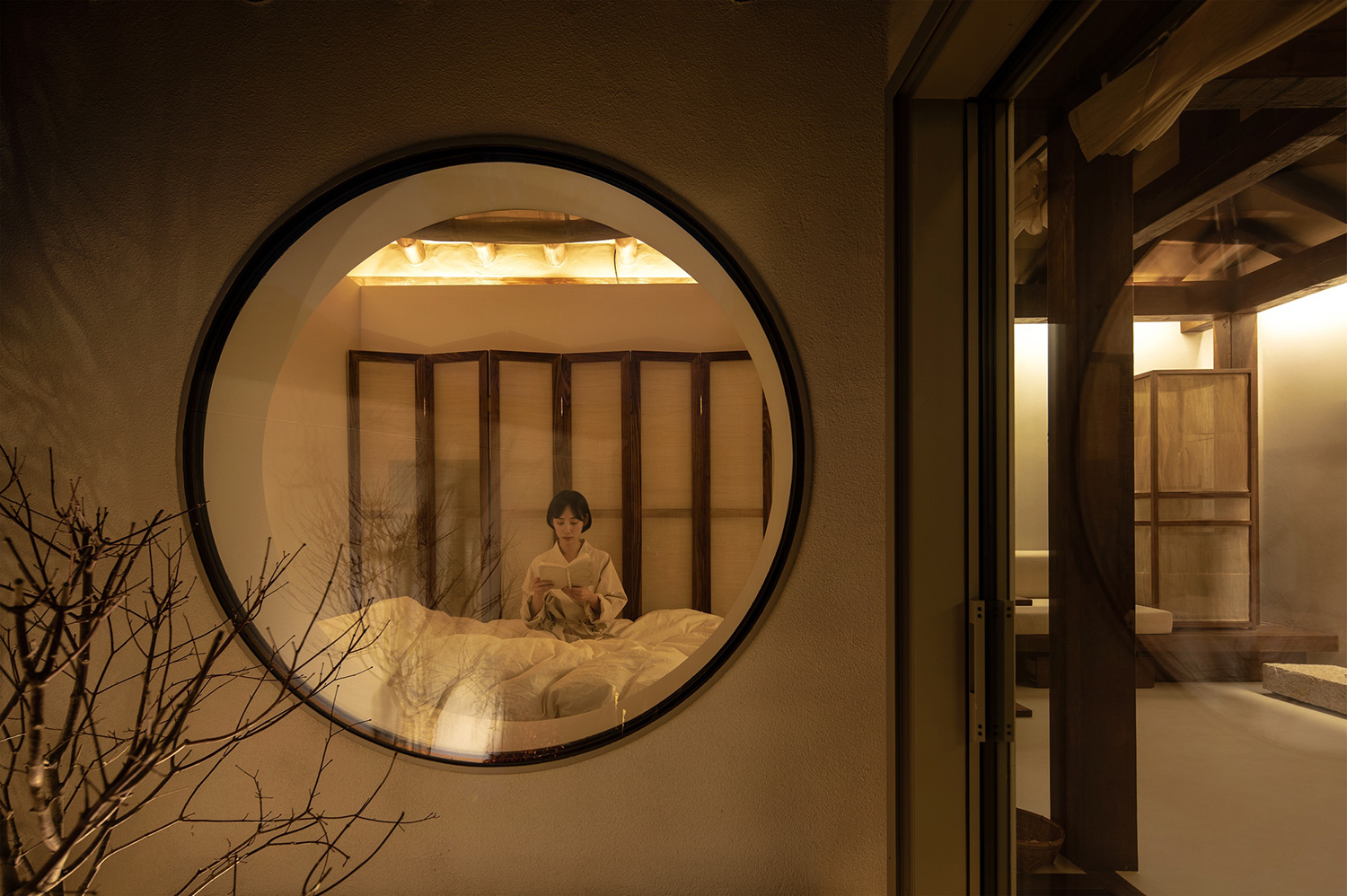 The colours of the decor are neutral and natural, whilst the wide windows let in a great deal of light making everything look very bright and mystical. The furniture is made of wood and natural stone. Ideal Work®'s Microtopping® in white has been chosen to cover the floor, indoor walls and entire bathroom: a neutral background which adds extra brightness to the environment along with a sober and elegant look. The main attraction of using Microtopping® on this project was that, thanks to its seamless nature, it manages to visually enlarge the space.
Date: 2019
Designer: Z_Lab
Place: Seul, Korea
Ph: Texture on Texture
Contractor: Materia Syndrome
Solutions chosen for Korean traditional house