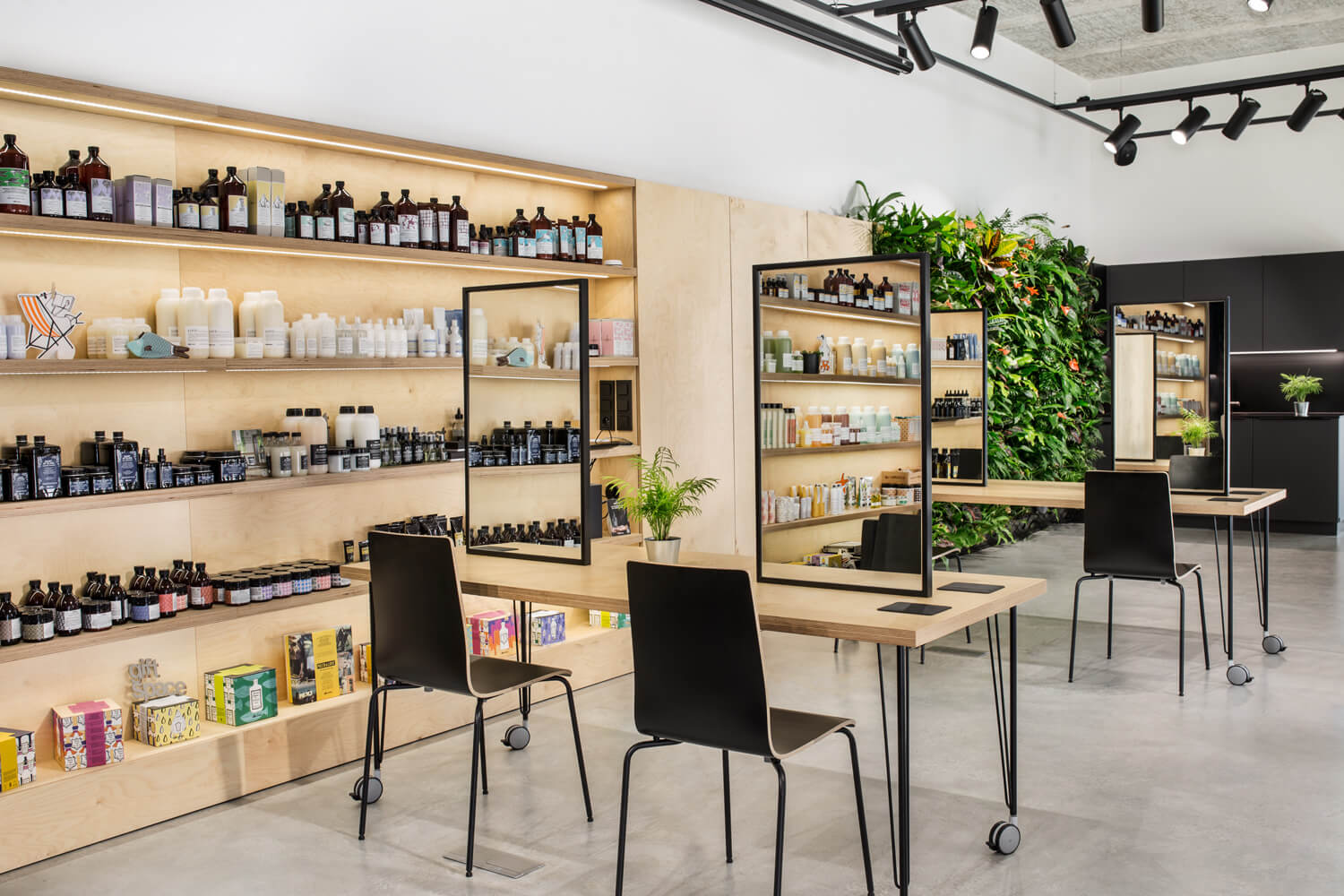 Nuvolato Architop®, a contemporary, brutalist, seamless surface turned out to be the perfect solution for a Hair Academy in Prague designed by Bekarch studio.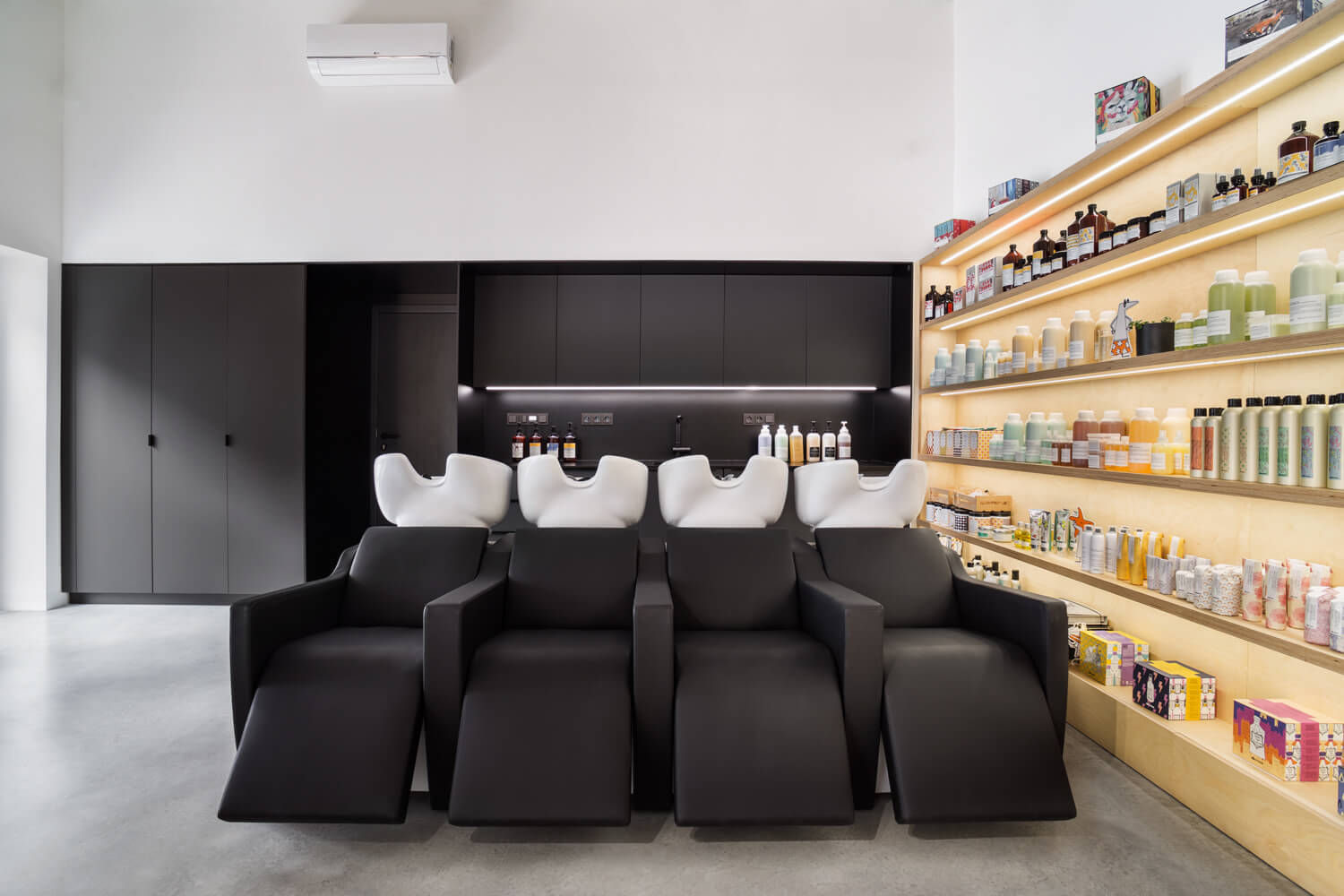 A space where light and neat lines stand out and where the use of different materials gives an eclectic tactile variety in stark contrast to the basic nature of the design concept.
Order, tidiness, neatness. Everything is in the right place.
As the name "academy" implies, discipline also lies in the design and furnishings of this school for hair stylists, an environment whose identity is defined by the neutrality of the floor.
Nuvolato Architop®'s seamlessness flows from the salon. The result is a dynamic effect, given by the strength of concrete – a modern-looking material that is particularly suitable for environments where cleaning must be achieved quickly and thoroughly.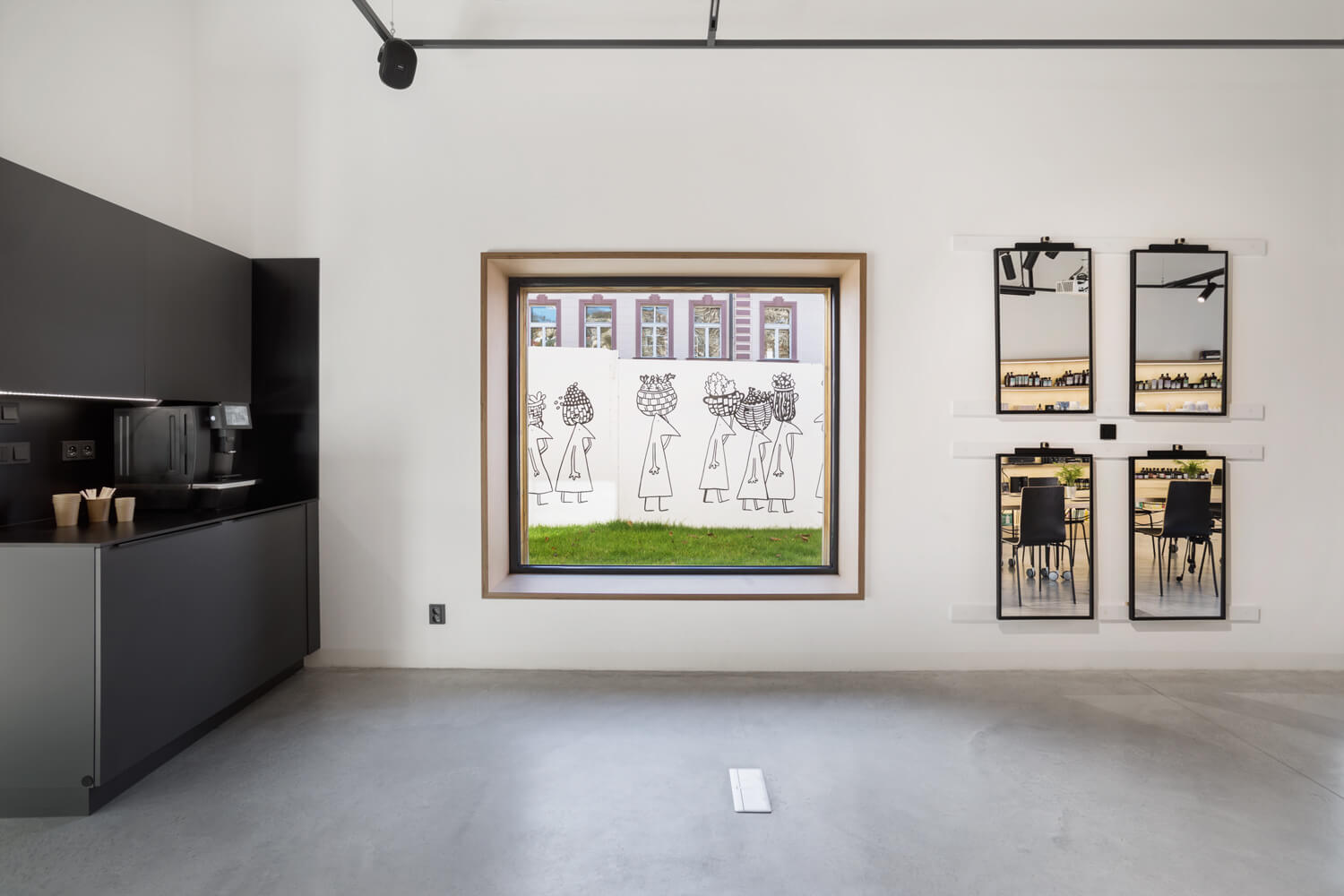 Architop® is a cement-based surface that, in just a few millimetres (3-4mm), overcomes the limits of thickness and weight of traditional concrete without abandoning beauty and robustness. It is, therefore, suitable for a context where attention to detail and aesthetic value play key roles.
A combination of warm and cold colours and materials in the surfaces and furnishings are complemented by green elements.
An industrial style pervades the entire academy and Nuvolato Architop® is the centrepiece of this architectural choice.
The advantages, however, do not end here – this Ideal Work solution also ensures excellent resistance to chemical agents and abrasion.
Date: 2020
Place: Prague, Czech Republic
Architect: Bekarch Studio Prague
Solutions chosen for Hair Academy in Prague