Architecture Firm in Asolo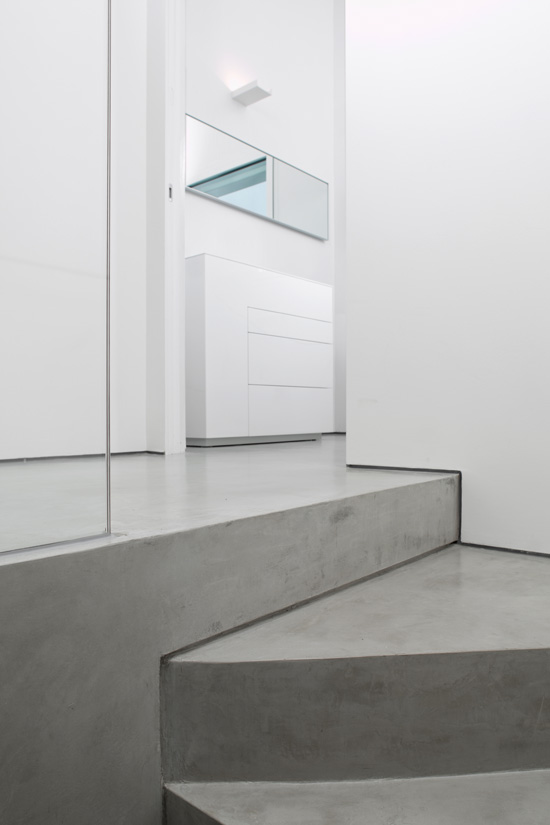 Minimalist material allows the interior design to shine
Situated at the foot of the famous Treviso town, the new studio of designer Michele Marcon looks like a colonially inspired loft from the outside, from its meticulous lines and double-pitched roofs to the large glass windows punctuating its white walls.
The interior is where the building's 'less is more' design style comes into full focus. Inside, the space is characterised by clean lines and simplicity and every aesthetic and functional choice is made in the name of minimalism: the key elements are the flush door and window frames and skirting boards, as well as the all-white furnishings and the ceiling with its white beams and Corian-coated girder.
As part of this concept of space and in line with the building's logical and linear arrangement, a covering had to be chosen for the floor and elsewhere which evoked the concept of continuity, highlighting the design object within.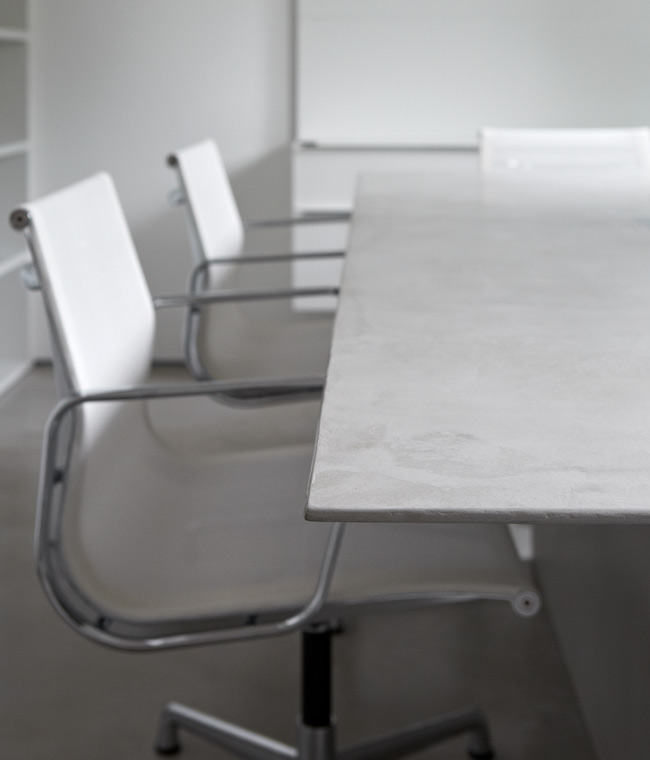 Microtopping proved to be the most suitable solution, as it can create jointless monolithic surfaces and therefore expand the space, creating a simple yet sophisticated environment and bringing balance, harmony, warmth and elegance.
This covering was also used for certain furnishings such as the bookcase, the meeting table, the fireplace and the stairs.
Ideal Work's project was completed in 15 working days and involved applying light grey Microtopping to the furnishings as well as 150 square metres (approx. 1,600 square feet) of floors and bathroom surfaces. Whilst working near the flush skirting boards, the boundaries had to be followed very carefully. Thanks to the precision and professionalism of our team, the results obtained were excellent.
Date: 2013
Place: Asolo, Italia
Designer: Arch. Michele Marcon
Solutions chosen for Architecture Firm in Asolo