Amor Restaurant in H-Farm
Venetian tradition and technical innovation are brought together at a bar counter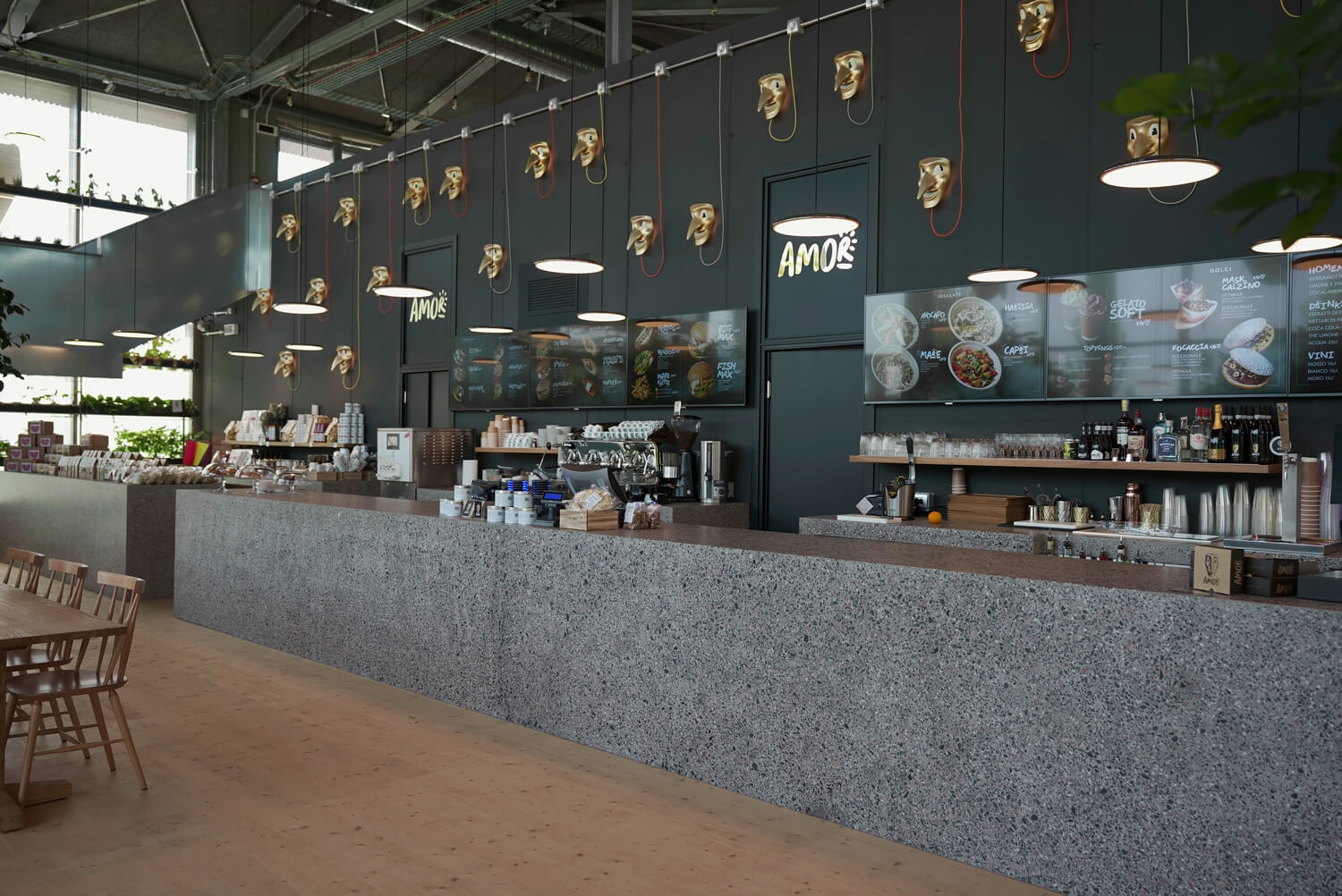 Ideal Work® Lixio®+ was used to cover the counter of the Alajmo brothers' new restaurant Amor in Farm, located in the H-Farm Campus. The interior, designed by Philippe Starck, combines simplicity with utmost modernity with a nod to tradition.
Amor in Farm is the new fast casual restaurant by the Alajmo Group. It is located in the H-Farm Campus, Europe's greatest and most important innovation and education hub. Over 320 m2 on two levels offer a vast space to eat, study and relax whilst overlooking the large library designed by Rogers Stirk Harbour + Partners (RSHP), a freestyle skatepark and BMX pump track.
The menu, aimed at young people, is based on the concepts of wholesome ingredients, lightness and importance of taste, consistent with the Alajmo brothers' cooking philosophy. Yet Amor is more than that: cooking pairs with design – signed by Philippe Starck. The restaurant's style comes from the merging of Alajmo and Starck's creative souls, two artists who look at the world through the innocence and freshness of a child's eyes. Inside, the first thing you see is a large iconic golden mask, majestic symbol of the Venetian tradition, which is then repeated in small scale on the internal walls. Along the glass walls is a hydroponic cultivation, a vertical garden recalling Massimiliano Alajmo's cooking philosophy.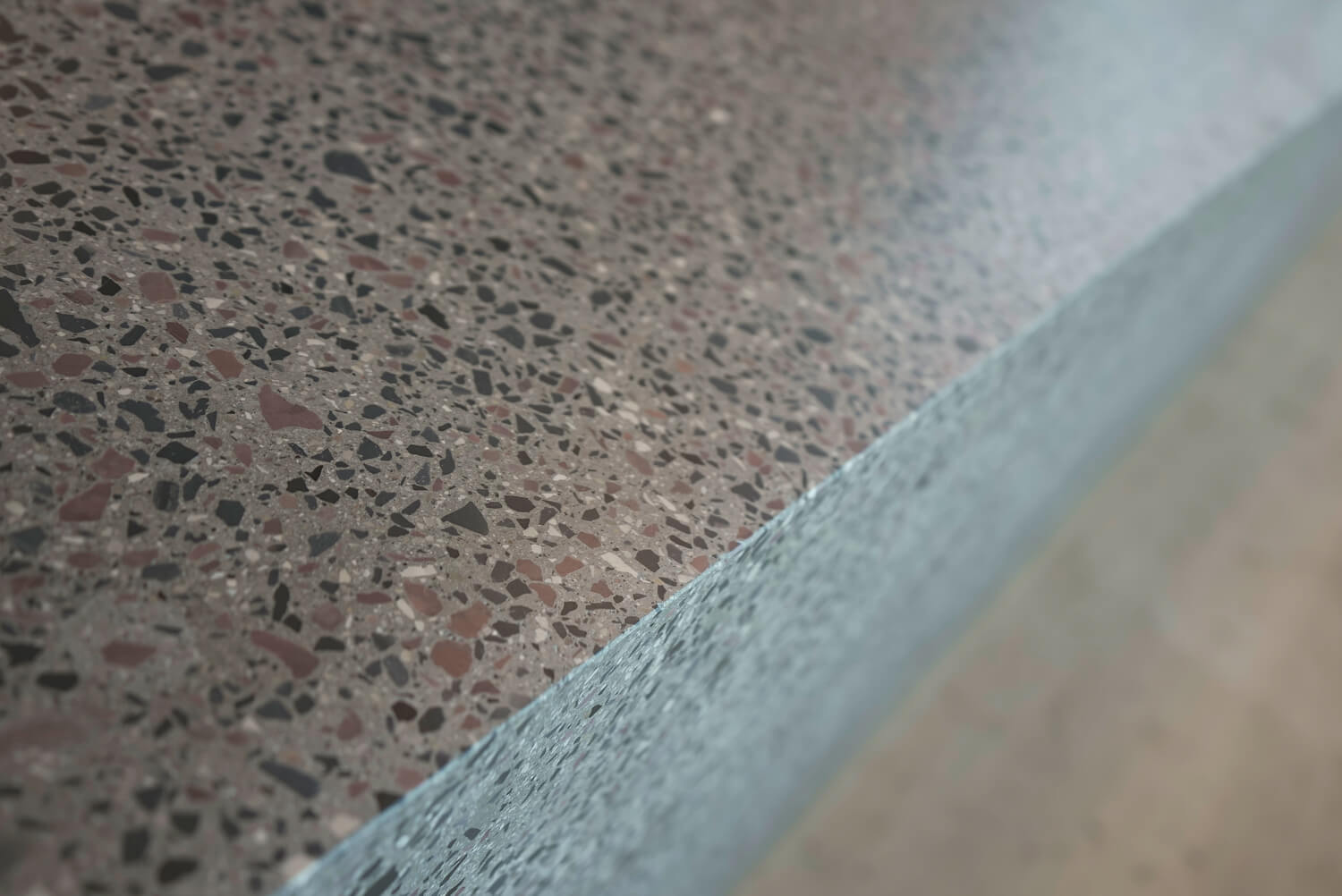 The atmosphere is similar to that of a metropolitan coffee house transplanted into the Venetian countryside: the décor features wooden chairs and leather sofas combined with modular bookcases as well as ethnic elements such as black and white cushions and monochrome kilim rugs covering the floor. Everything is simple and coherent, like the geometric Lixio®+ counter, where Ideal Work®'s innovative solution recreates the value of the ancient Venetian terrazzo technique in a modern way and in just a few millimetres thickness.
Classic elegance, historic charm, gloss and marble value: Lixio®+ combines ancient tradition and modernity, enhancing the eclectic context of Amor in Farm through a truly original touch.
Date: 2021
Place: H-Farm, Treviso, Italy
Designer: Philippe Starck
Solutions chosen for Amor Restaurant in H-Farm