Planter Box House – a concrete house covered with plants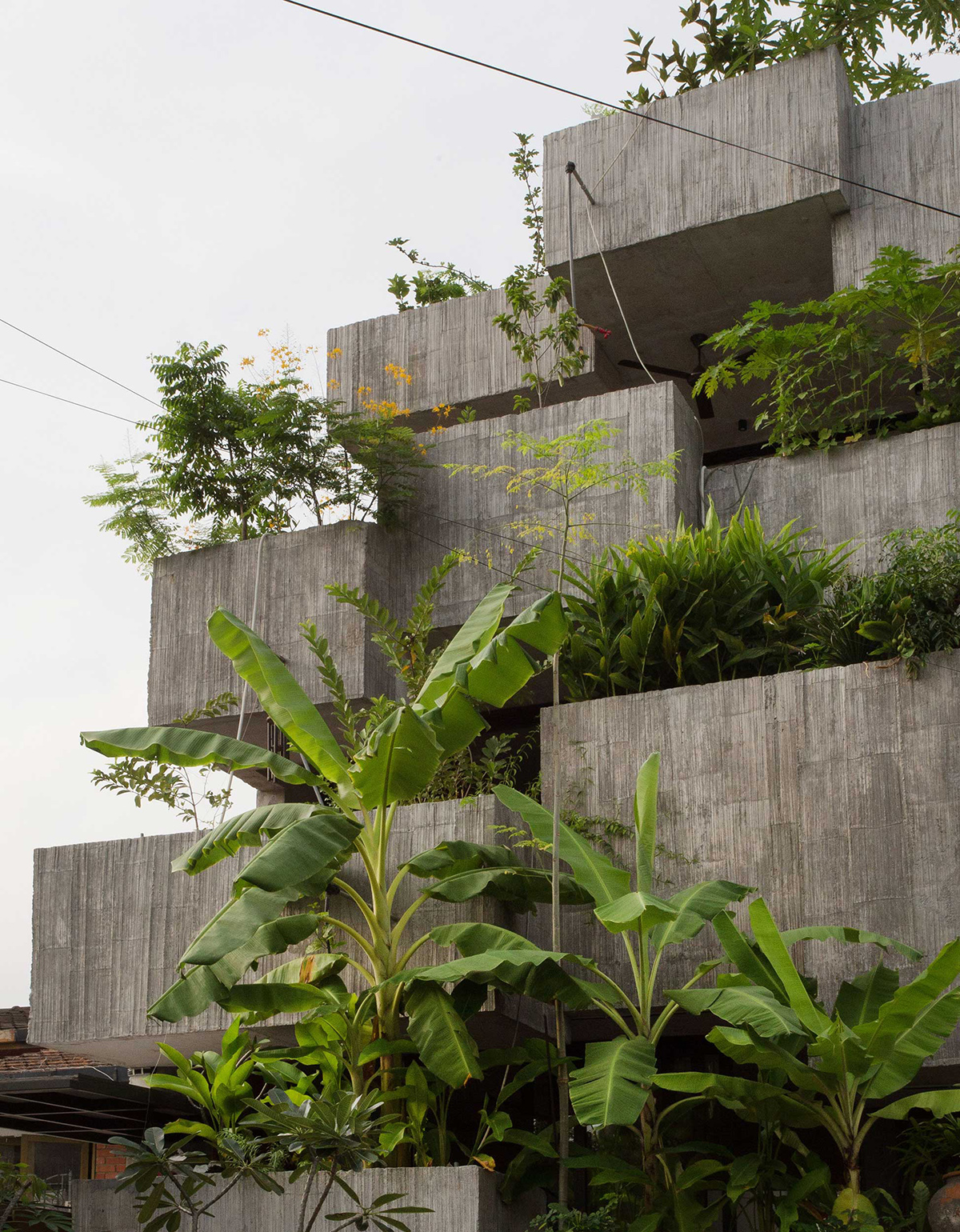 The idea of cultivating one's own food is more and more common these days, but putting it into practice is not so easy for those who live in large metropolitan cities where open spaces required for this purpose are limited.
In this regard, Formzero, an architecture studio with headquarters in Kuala Lumpur, created a solution called Planter Box House. It is a truly individual building, very different from those of the surroundings, designed through multiple passive strategies in order to create an energy efficient house.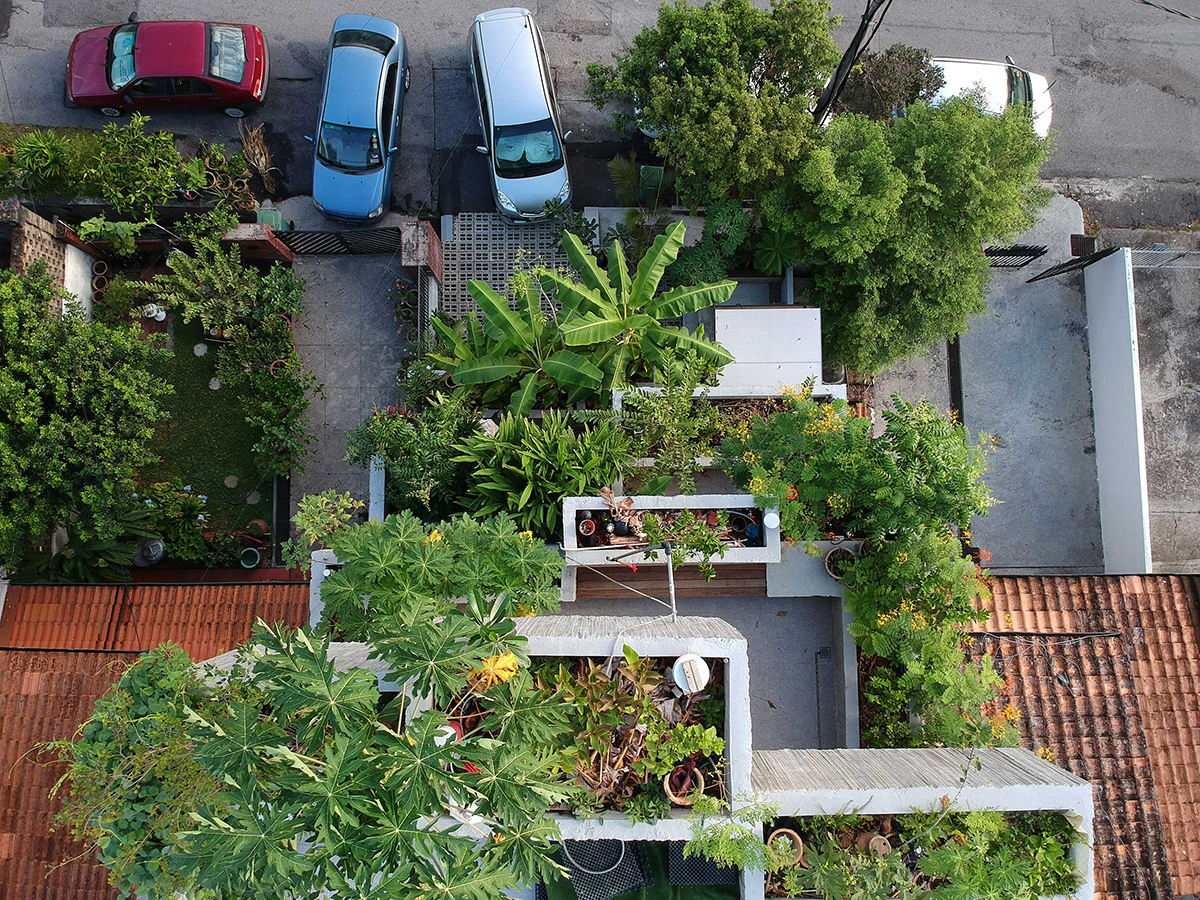 On the outside, the building is composed of 17 concrete containers which serve as rainwater collectors and irrigation tanks, inside which more than 40 types of edible plants are grown.
Inspired by the typical tropical house, bamboo supports produced by the Malaysian indigenous community in the Negeri Sembilan serve as structure for the concrete containers, the integrity of which, according to the architects, will be ensured over time.
On the inside the house, consists of 340 sq m divided over 3 floors and includes two bedrooms, two bathrooms and two living rooms. Light comes mainly from the many windows, which also provide a great flow of ventilation, thanks to their strategic position.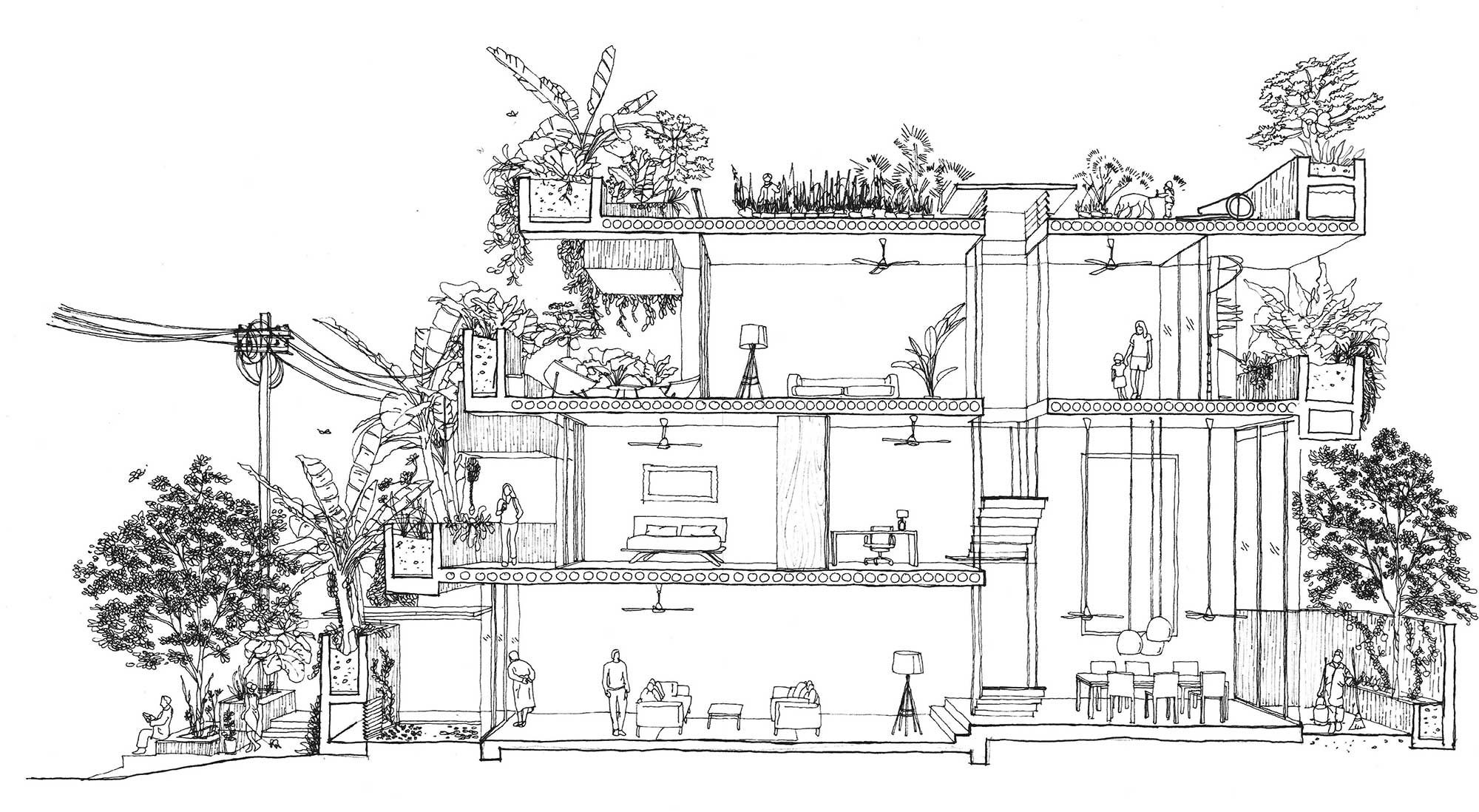 Planter Box House has been designed for a retired couple with a passion for gardening and food growing who do not want to give up on their metropolitan city life. In fact, this house has been considered the representation of its owner's lifestyle: a sort of platform for a constant learning of cultivation techniques in an urban context, such as the Kuala Lumpur metropolis.
The project aims to explore new opportunities and experiences, not only for the owner, but also for the surrounding communities.