Ideal Work's versatile range of cement polymer products is suitable for different compositional styles, making it perfect for all types of projects
The great success Ideal Work products have had over the years derives from the perfect combination of their unique beauty, certified quality and extreme versatility. It is this versatility which provides an added value that allows the use of the products in the most diverse projects.
Whether public or private, Ideal Work decorative surfaces provide a perfect solution to enrich the design of any environment, interior or exterior.
Here is an overview of the main styles our cement-based polymers can match and enhance.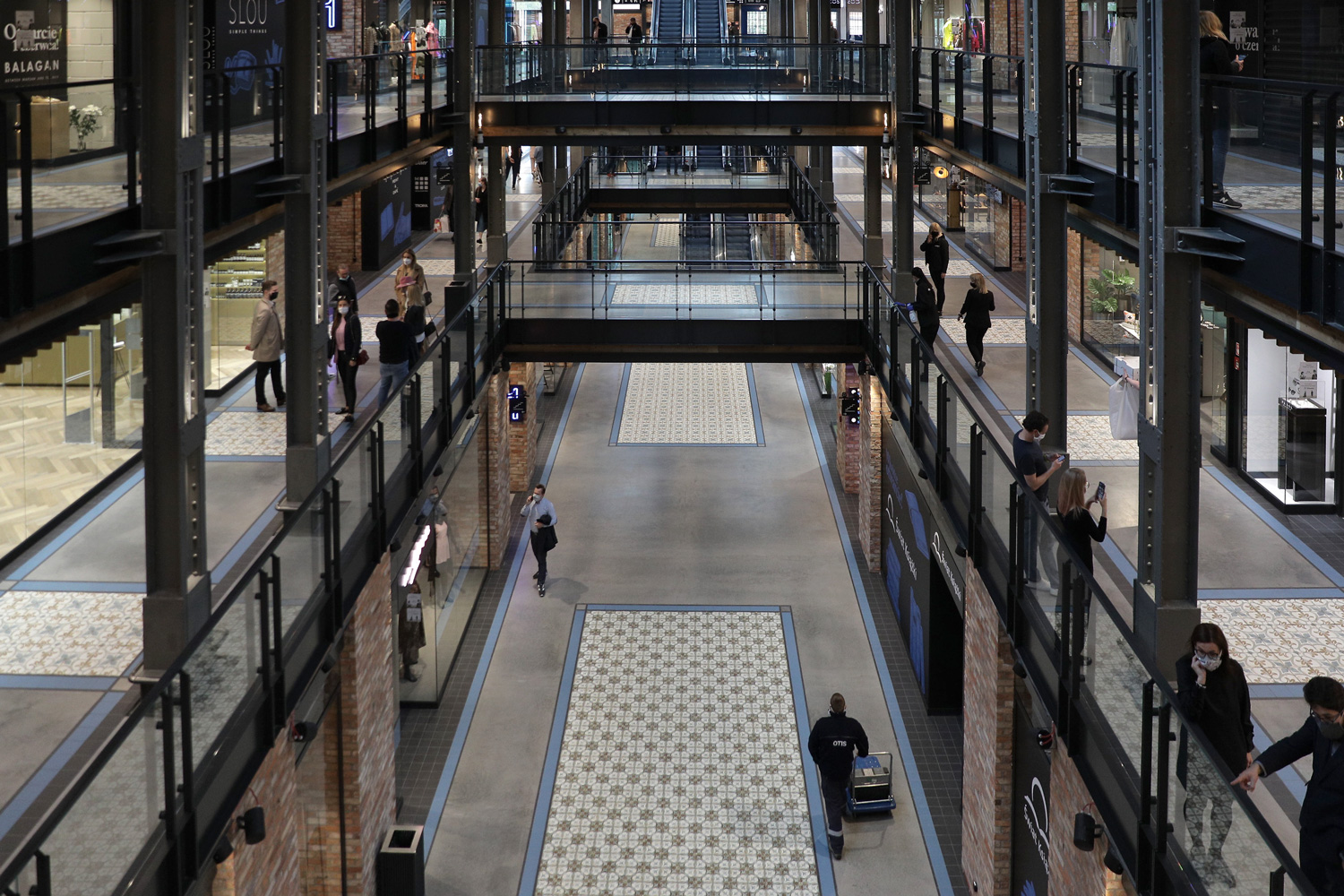 Industrial style – Nuvolato Architop®
Usually popular in disused spaces formerly designed for offices and industries, industrial style mainly suits lofts and large open spaces. It is characterised by grey shades and metallic elements combined with seamless concrete surfaces and large windows.
These spaces can be customised through the application of Nuvolato Architop®, Ideal Work's decorative surface that recreates the brutalist look of fair-faced concrete. Nuvolato Architop® is the ideal solution to give a unique touch to public spaces such as the Powiśle former power station in Warsaw, recently transformed into a great shopping area complete with restaurants and hotels.
Minimalist style – Microtopping®
Those who prefer needs to excesses can opt for a minimalist style, characterised by few essential lines, neutral colours and defined volumes. This look can be enhanced by creating a seamless continuity between floors and walls, making the environment smoother and even more essential.
The best solution for this kind of project is Microtopping®, Ideal Work's seamless innovative surface. You can admire its successful application on various surfaces in Belgian company Texture Painting's new showroom.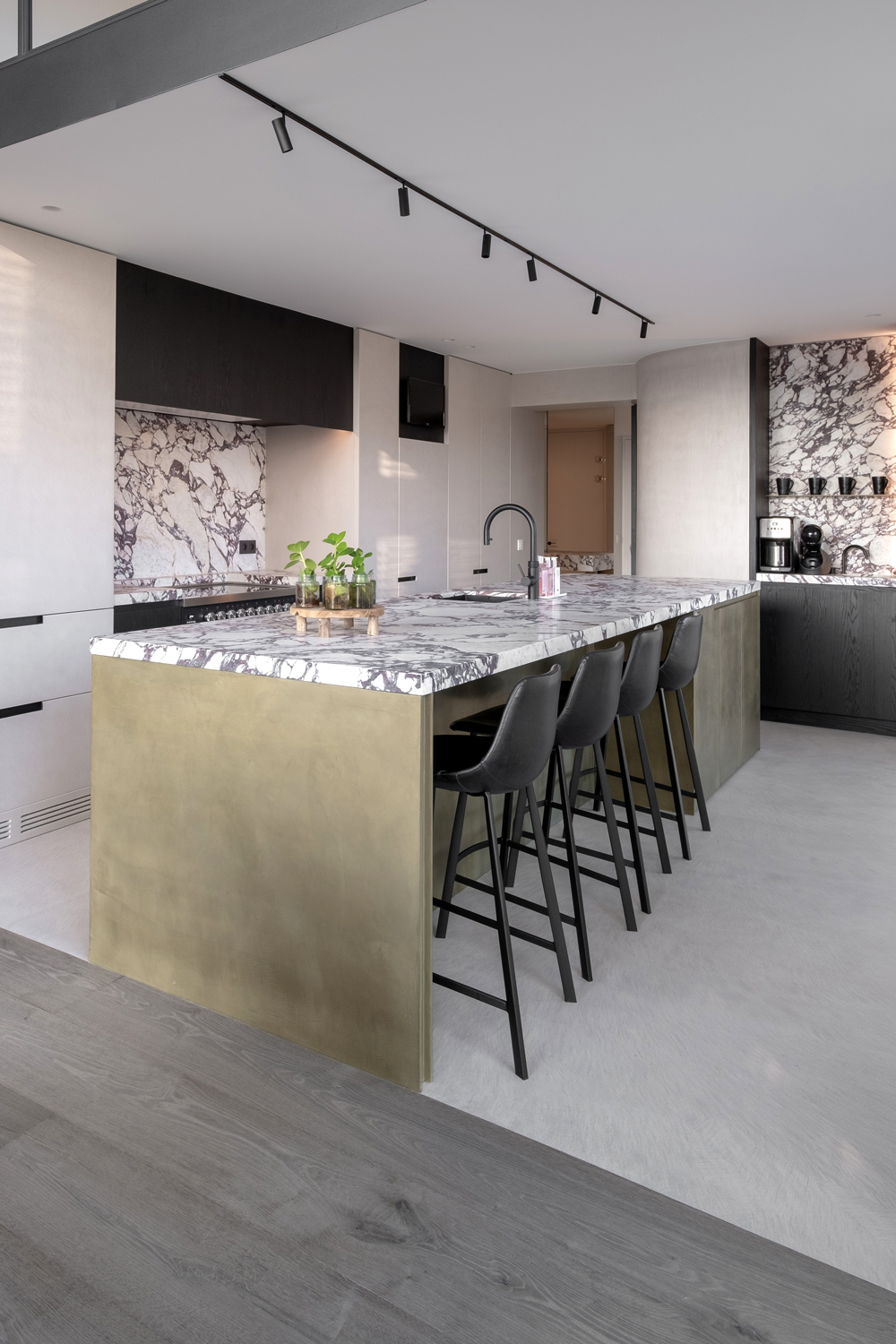 Eclectic style – Purometallo
Conceptually, eclectic style is the exact opposite of minimalism. It stands out for combining elements of different times and styles; its peculiar traits are the contrast between traditional and modern elements and the alternation of different colours and textures.
Purometallo is an exclusive line of metallic powder-based coatings for walls and pieces of furniture that can be used to give a truly unique touch to eclectic environments such as this modern house in Wijnegem, Belgium. Here, Purometallo in its gold variant embellishes the kitchen work tops and gives the whole space an unparalleled, unique look.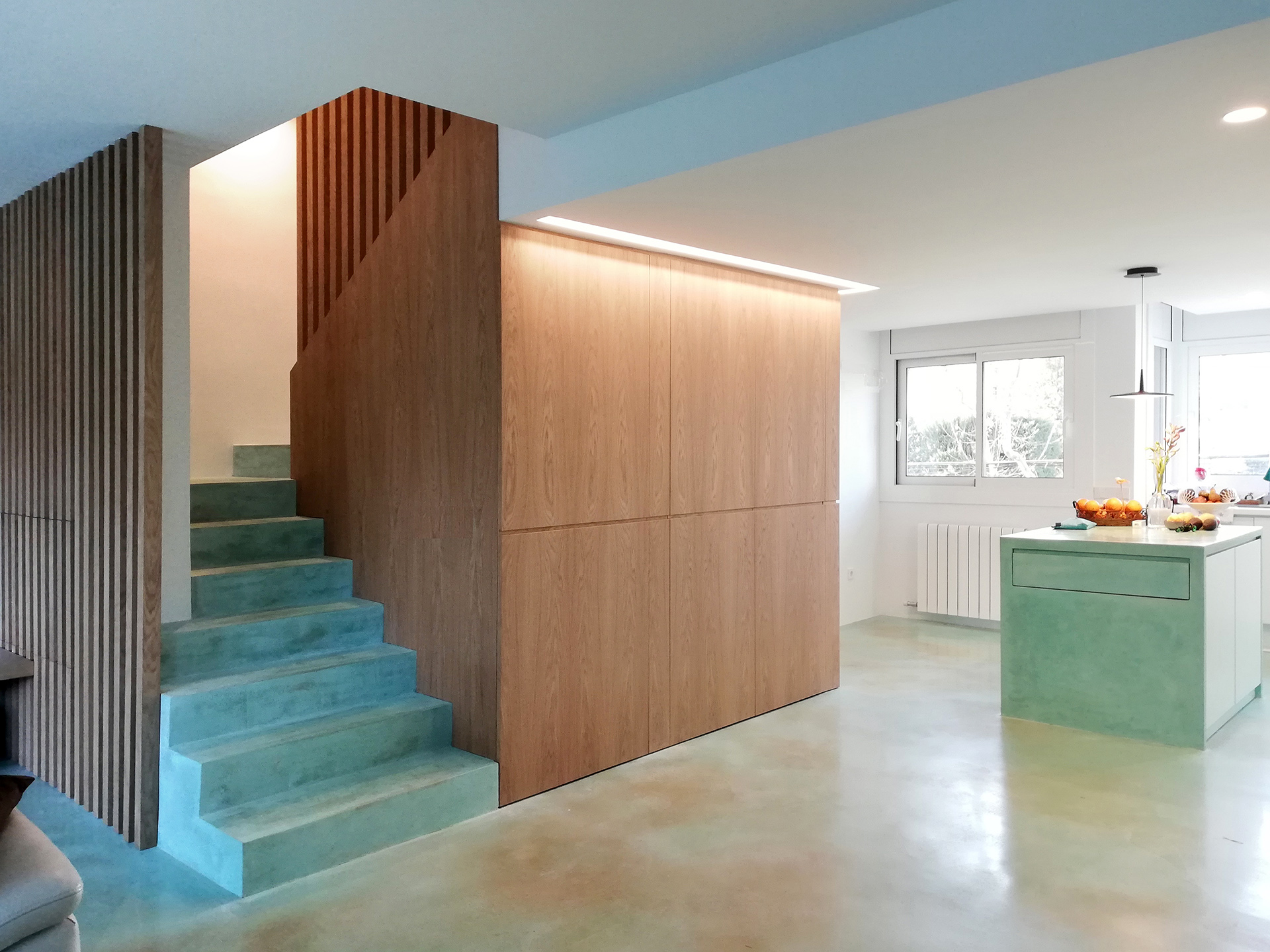 Colourful style  – Acid Stain Floor
As its name suggests, colourful style is distinguished by the use of bright colours and defined geometries.
Ideal Work's most suitable material for this style is Acid Stain, an effect created through the use of particular acids derived from metallic salt compounds which penetrate into the concrete, chemically and permanently changing its colour.
Let yourself be seduced by its variegated, translucent effect when you admire its application onto the staircase of this private house in Ibiza.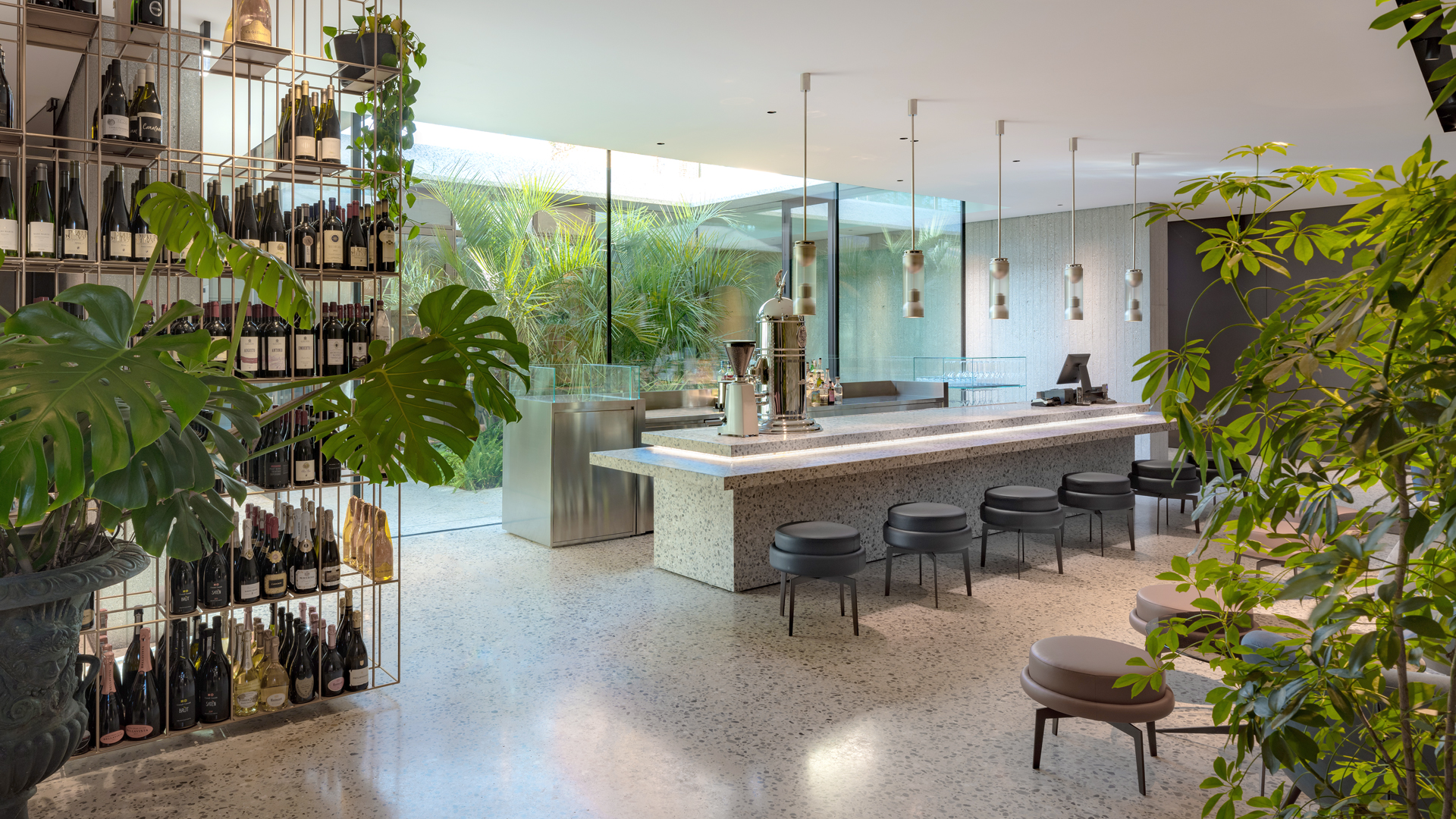 Contemporary style – Lixio® and Lixio®+
Warm colours, glossy floors that capture and reflect the light and a spatial disposition able to highlight architectural configuration are contemporary style's typical compositional parameters.
It is now possible to meet them all through Lixio®, the evolution of traditional terrazzo floor, now also available as Lixio®+ in an elegant variant featuring larger aggregates.
This solution's exclusive aesthetic refinement has been chosen to enhance the interior of several museums and public spaces all over the world. Renowned restaurant "La Ghiacciaia", in the province of Treviso, is a typical example of the sophisticated atmosphere generated by this surface.