Ideal Work's materials in restaurants: the perfect synergy between interior design and gastronomic tourism
In designing public spaces, great care must be exercised in the choice of open surfaces and furniture; material selection is fundamental and can represent an added value that is crucial in determining the success of the place.
In the case of restaurants, the choice of surfaces doesn't just define the style of the place and the people that work there, but also the experience the client is going to enjoy in that restaurant.
Such materials should therefore be durable, easily maintained and long-lasting, but also aesthetically dynamic and pleasing to the eye.
One of the most popular design and material choices for floors in such situations incorporates the use of an Acid-Stain combined with Microtopping®, a seamless microcement solution that gives any space a unique look through its innovative design and dynamic beauty, creating continuity through different environments with modern style.
For a more industrial and contemporary look, the best solution is Nuvolato Architop®, whilst for a perfect balance between tradition and modernity, the choice would be Lixio®+ and its endless colour combinations.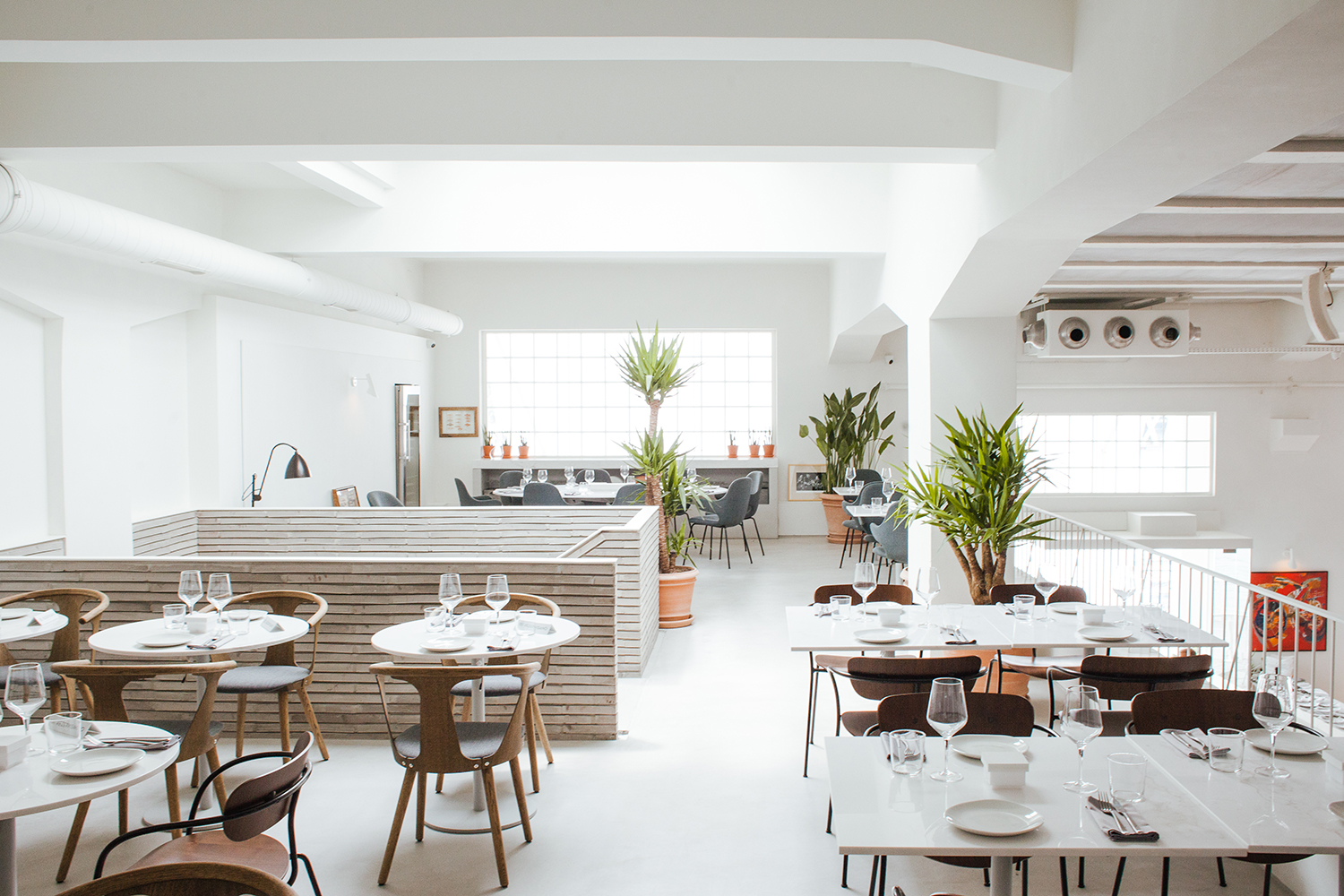 Date: 2018
Designer: Aleksandar Rodic
Where: Beton Hala, Belgrade, Serbia
Microtopping
The material choice for the interior of this space, characterised by a deeply minimalist and neat soul, could only be something able to represent and highlight its modern style: Microtopping® microcement, an ideal cement-based tactile and seamless surface. The seamless nature of the system adds added value that enhances the restaurant's style.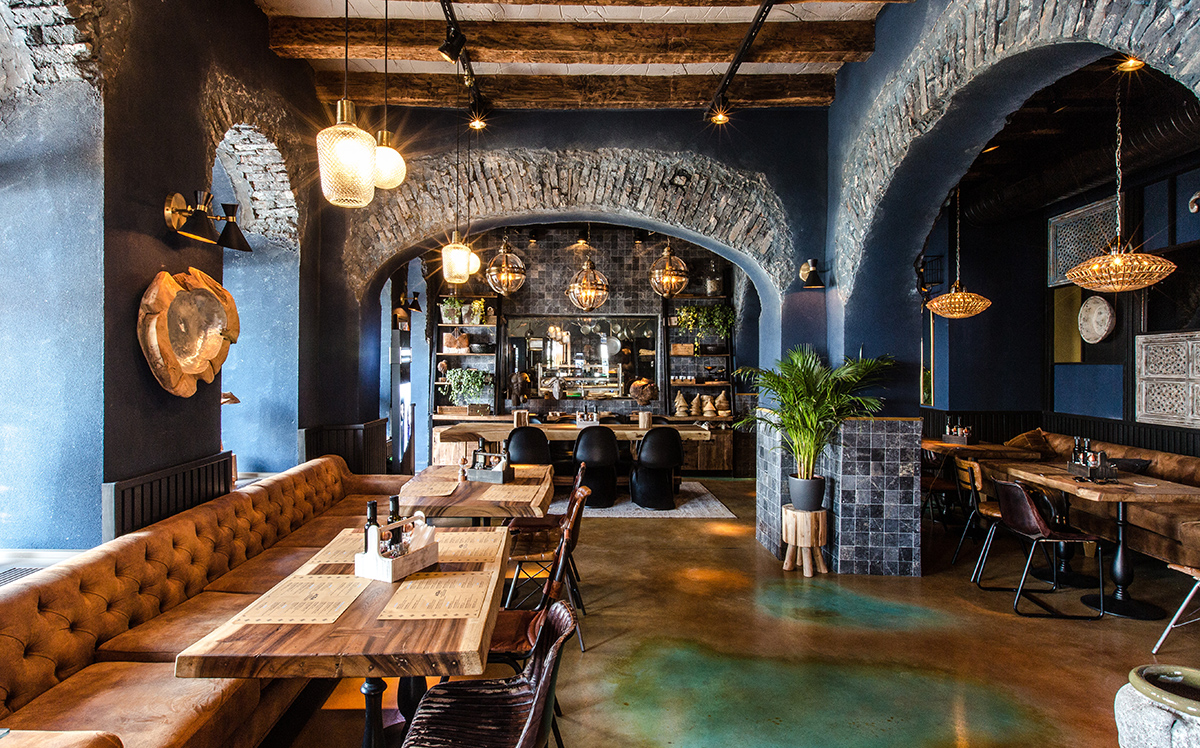 Date: 2018
Designer: PickTwo
Where: Cracoia, Romania
Acid Stained Floor
The dialogue between interior design and innovative surfaces is pivotal in conferring uniqueness and an appealing look. Acid-Stained Floor was used throughout in warm shades that match the restaurant's furniture, allowing an all-embracing visual experience. Furthermore, this surface not only ensures a great look, but also a number of high-performance technical features including dirt and stain resistance, durability and ease of maintenance.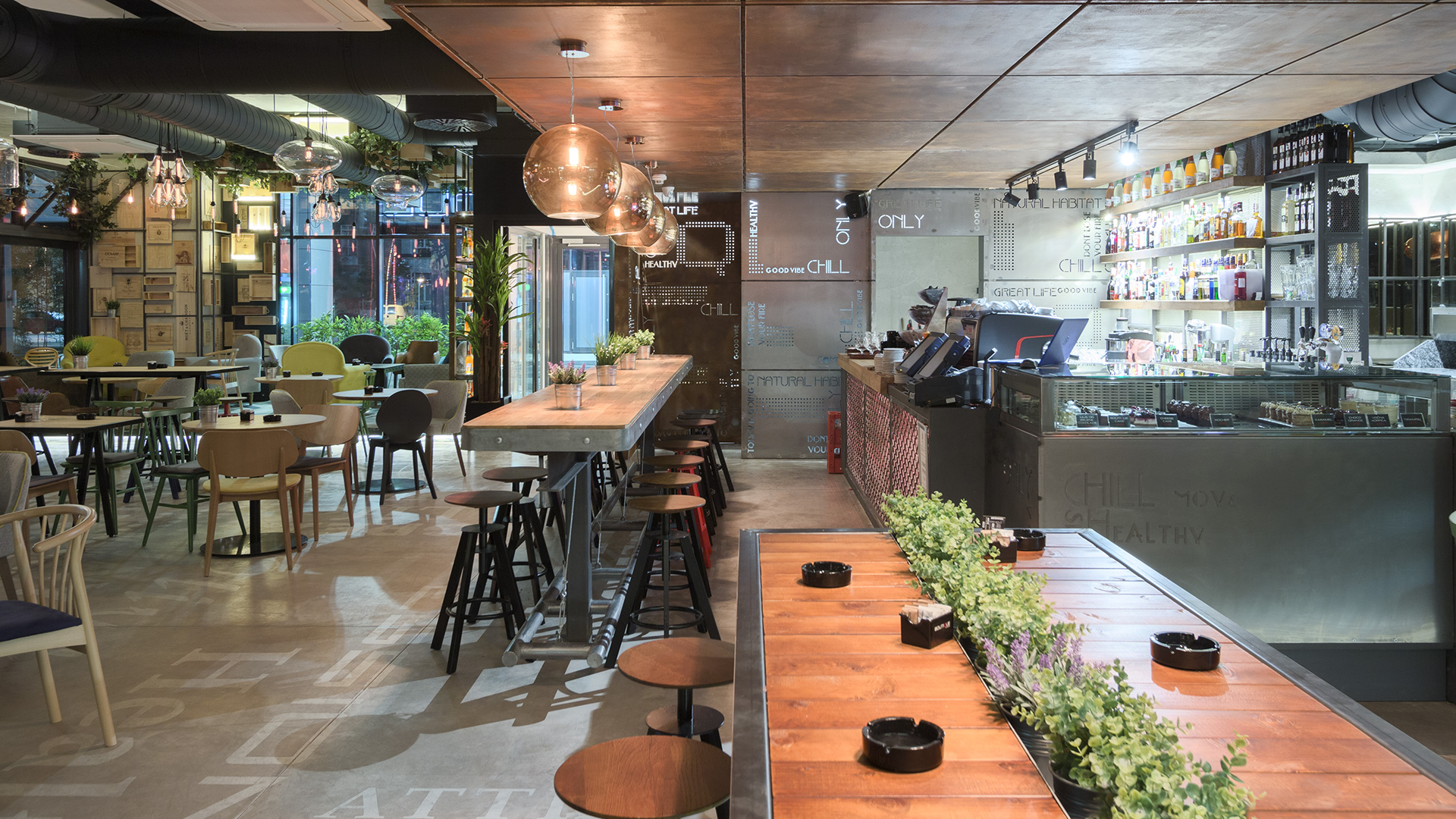 Date: 2016
Designer: A4 Studio
Where: Belgrado, Serbia
Acid-Stained Floor, Nuvolato Architop®
A unique, original and charming environment needs a floor capable of enhancing all the details that make it so. For this reason, the two materials chosen for this project were Nuvolato Architop® and Acid-Stained Floor, which combine to give the place a refined, elegant and unique atmosphere. In addition, the system offers great durability and ease of maintenance.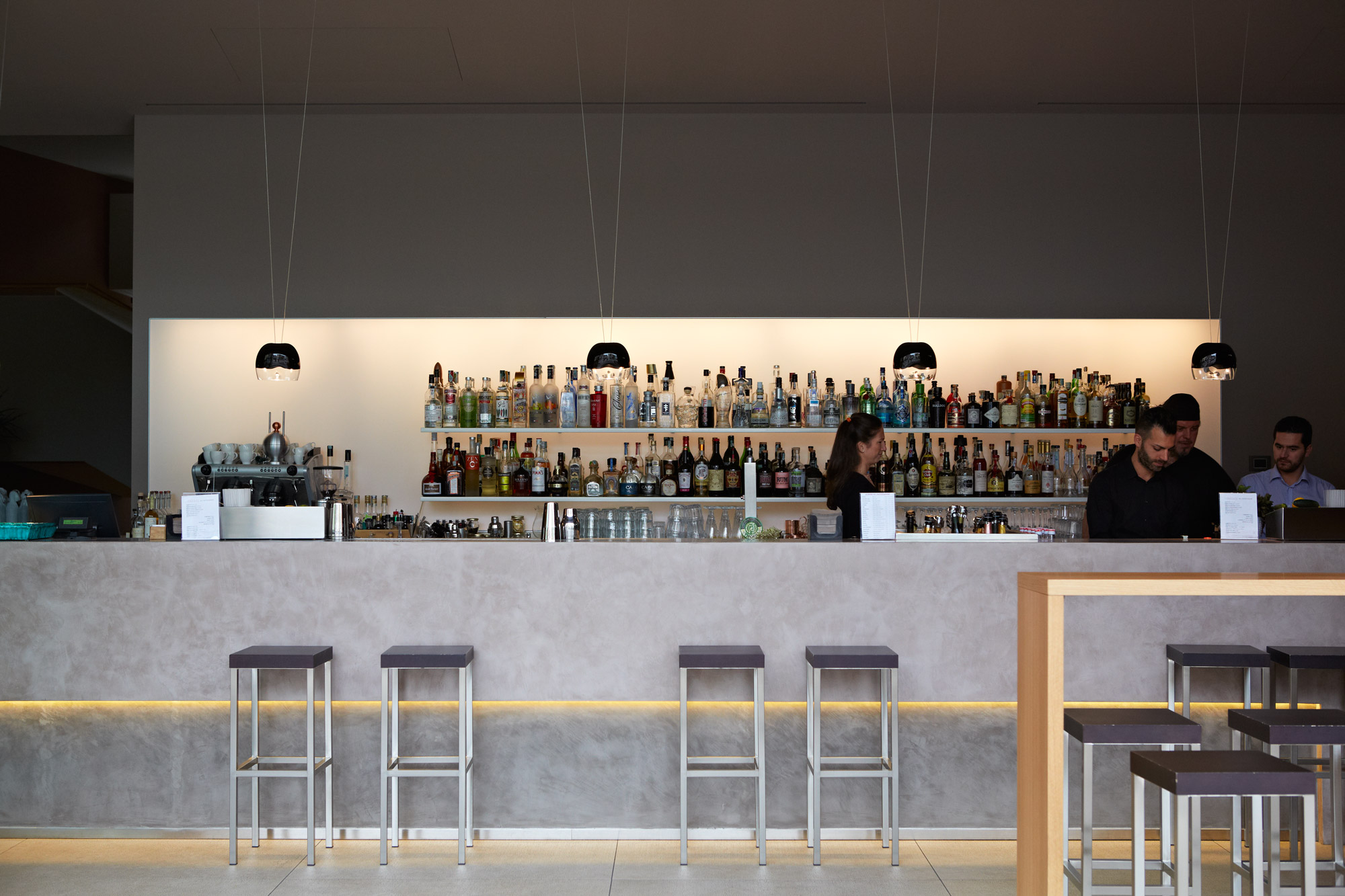 Date: 2012
Designer: Studio UdpA, Arch. Andrea Rizza, Arch. Alessandro Simioni
Where: Cittadella, Italy
Microtopping®
The renovation of a former train station to create a trendy restaurant was carried out with full respect for the environment and this approach affected material selection. Microtopping® was used on the central stairway of the building, the balcony, the fireplace and even the sinks in the bathrooms in order to give continuity and flow to the Restaurant l'Autostazione's already rich style.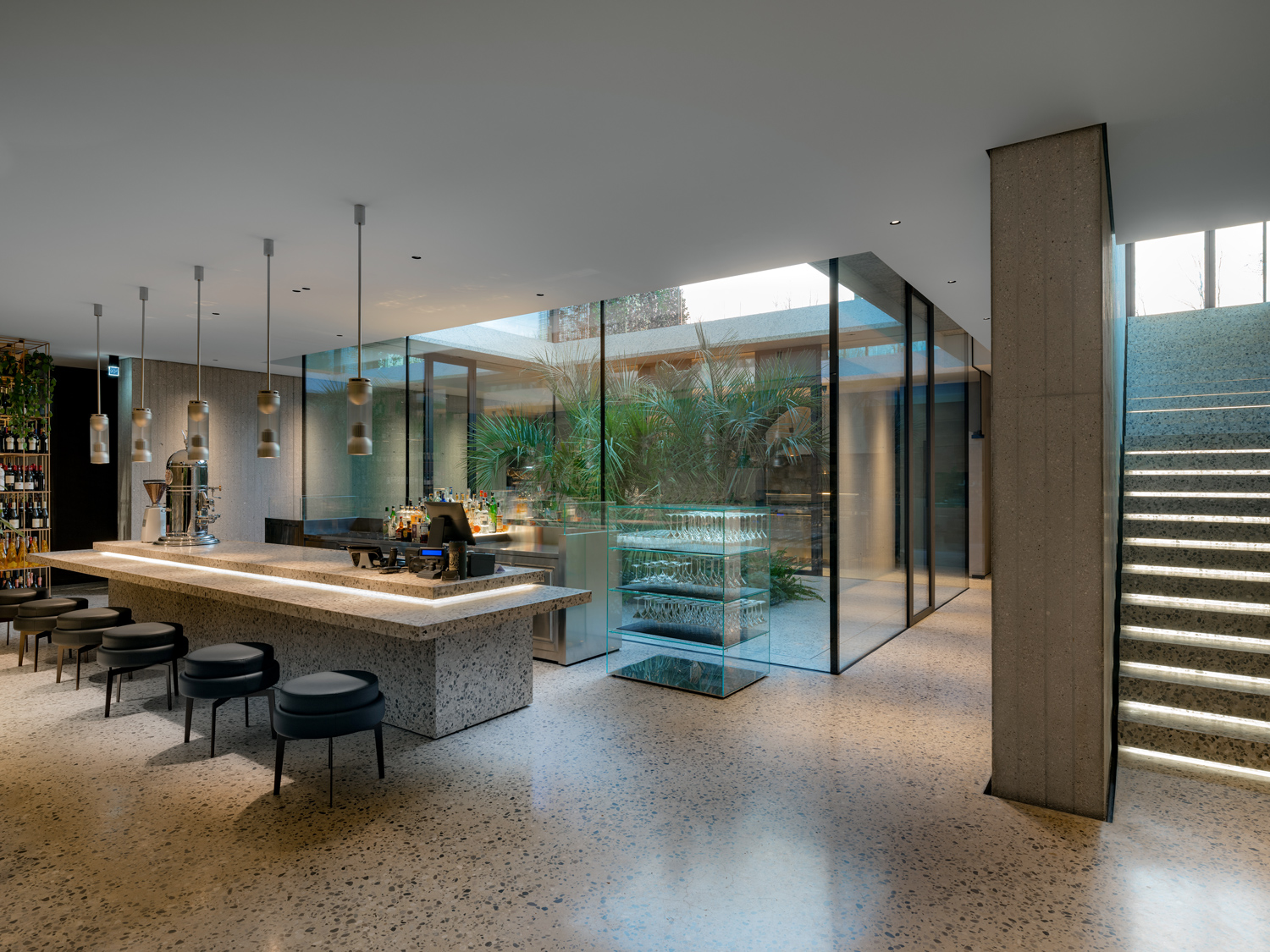 Date: 2019
Designer: Studio UdpA, Arch. Andrea Rizza, Arch. Alessandro Simioni
Where: Veneto, Italy
ph: Marco Zanta
Lixio®+
This environment allows a continuous dialogue between past, present and future, highlighted by the bold but harmonic combination of materials that light up the place. Most notably, Lixio®+ provides a sophisticated floor able to give any internal space the elegance and refinement of a Venetian terrazzo floor. An additional benefit is that, due to its seamless nature, Lixio®+ can visually enlarge any space in which it is used.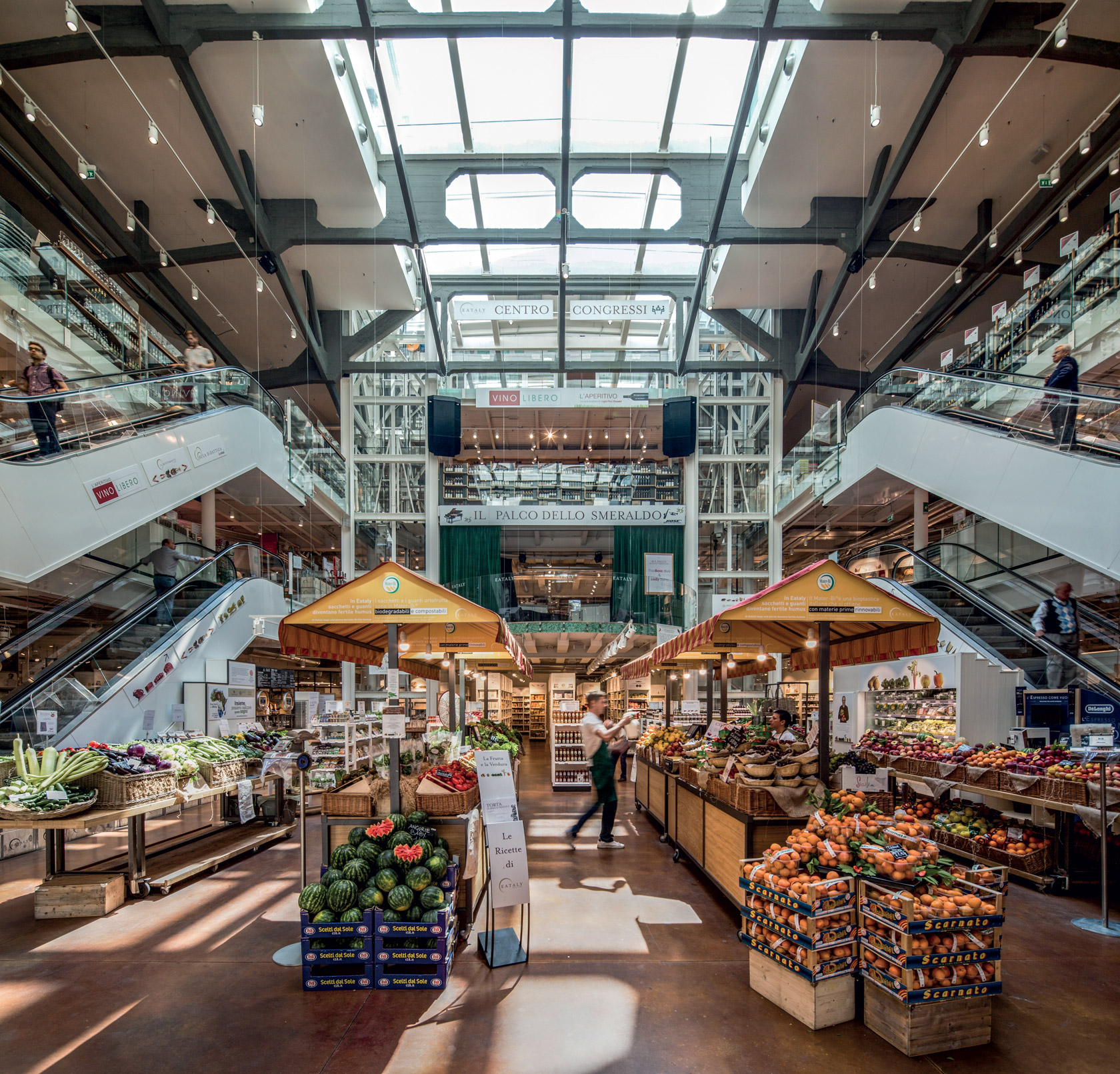 Date: 2015
Where: Milano, Italy
Acid Stained Floor
Given the necessity to characterise Eataly's stores with its strong and unique style, Acid-Stained Floor, with its warm shades that recall leather, was chosen to enhance the restaurant's appeal. The surface is resistant to heavy foot traffic, completely safe in a food environment and easy to maintain. Acid-Stained Floor was the perfect choice to enhance such an intense looking (and tasting) place.