Fire and concrete: Burnout, by Francesco Feltrin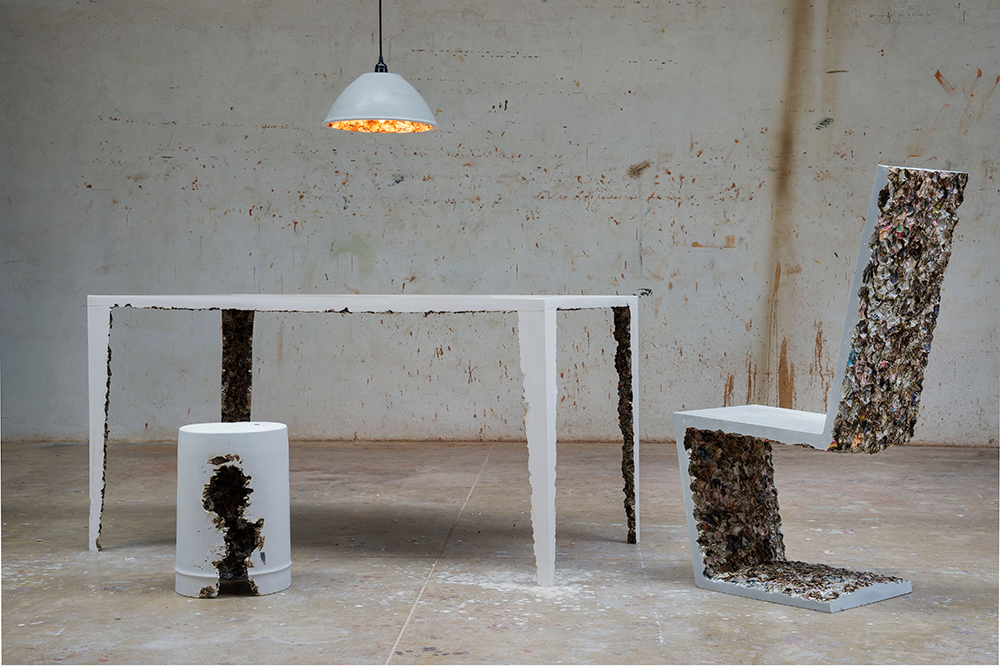 Being able to see what others don't, this can be defined as art. The eye's ability to catch something in a colour or a material and then use it to create something new and unique.
That is what the designer Francesco Feltrin did with an Ideal Work® concrete solution on his project 'Burnout'.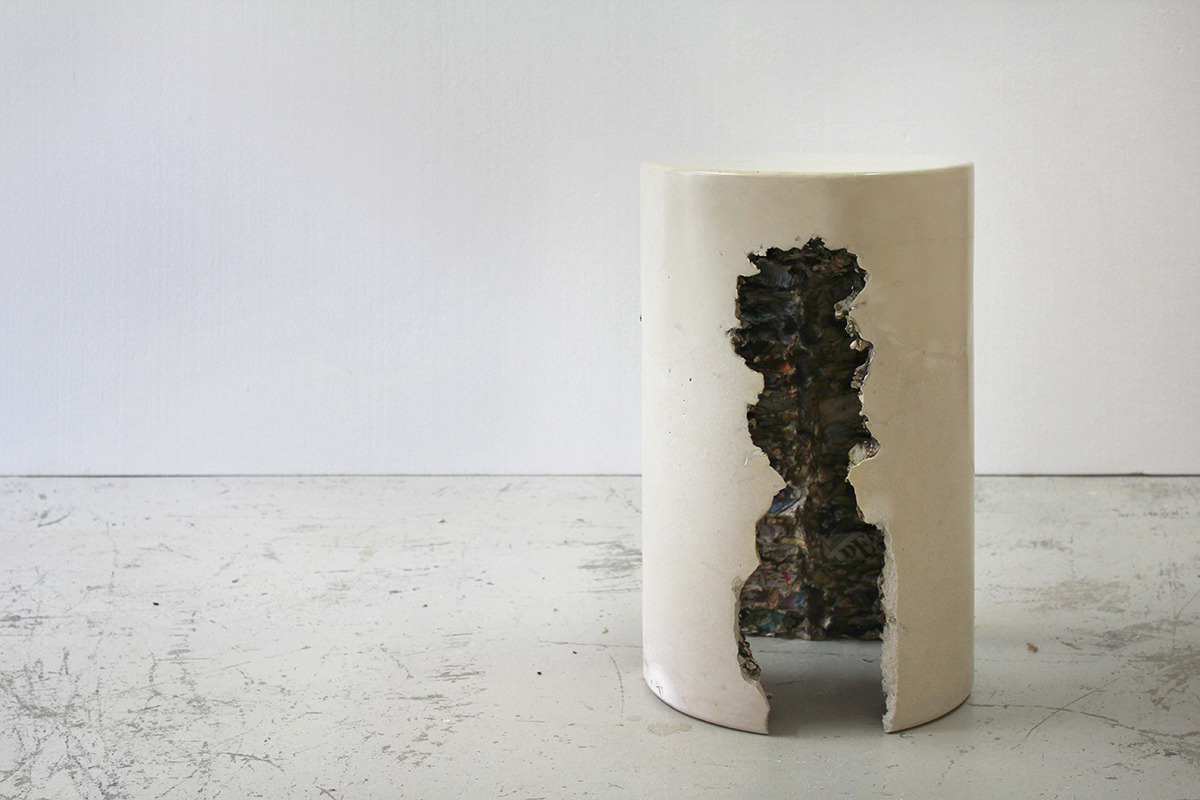 The young designer, artist and great communicator Francesco Feltrin started his Burnout project during the second year of his masters course in Design Products at the Royal College of Art, working on a study of concrete's plasticity and versatility. From here, he developed the idea of creating some objects on a small scale, using concrete in an innovative way. When he came back to Italy, he asked Ideal Work to create an ad hoc concrete solution for this project.
Inspired by the technique used by the Swiss architect Pete Zumthor for the Bruder Klaus Chapel, Feltrin created some design ideas on a small scale using Ideal Work®'s decorative concrete in an innovative way, along with fire, an essential element for this collection.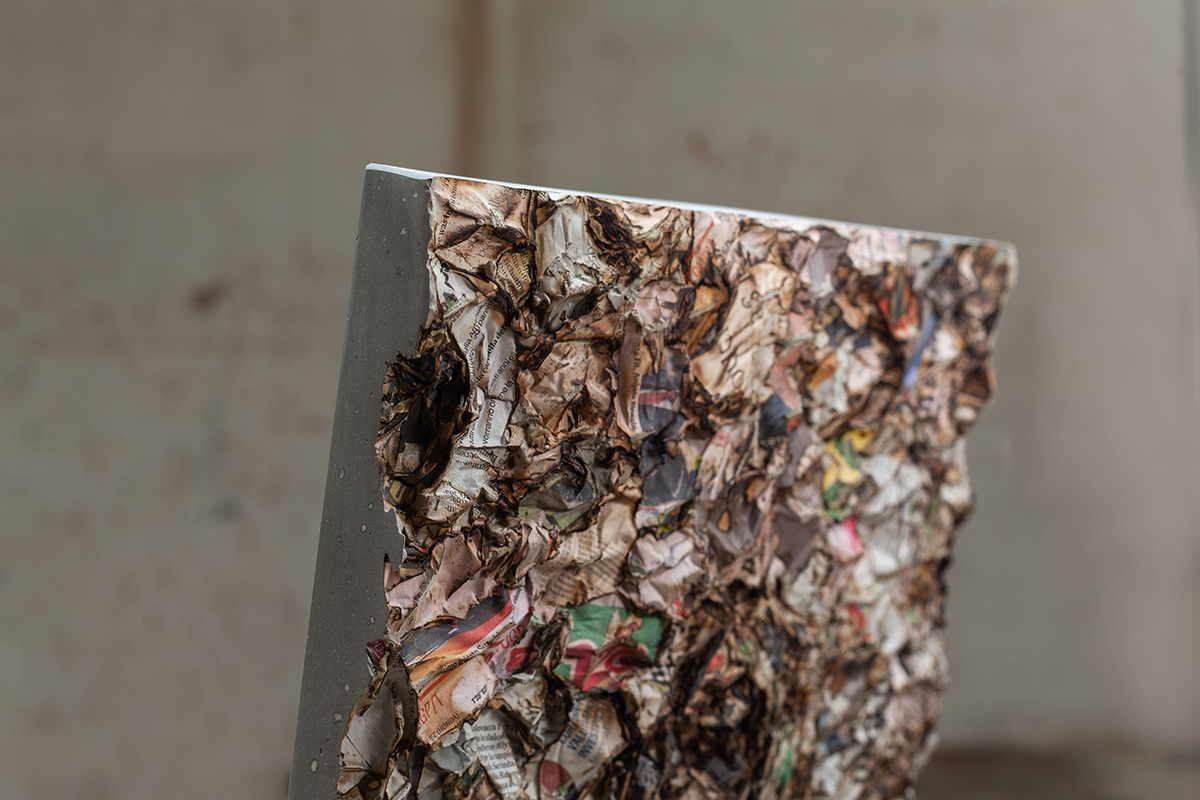 "Bachelard[1] defines fire as something between science and poetry, which is exactly the concept I focused on when developing my work. In this project, fire has been used as an original means to sculpt my pieces. The Burnout process goes against any ordinary creative process, where combining, glueing and welding are considered traditional ways to create an object. Burnout designs the void that will then be chiseled by fire" Feltrin claims.
[1] Gaston Bachelard (Bar-sur-Aube, 27th June 1884 – Paris, 16th October 1962), French philosopher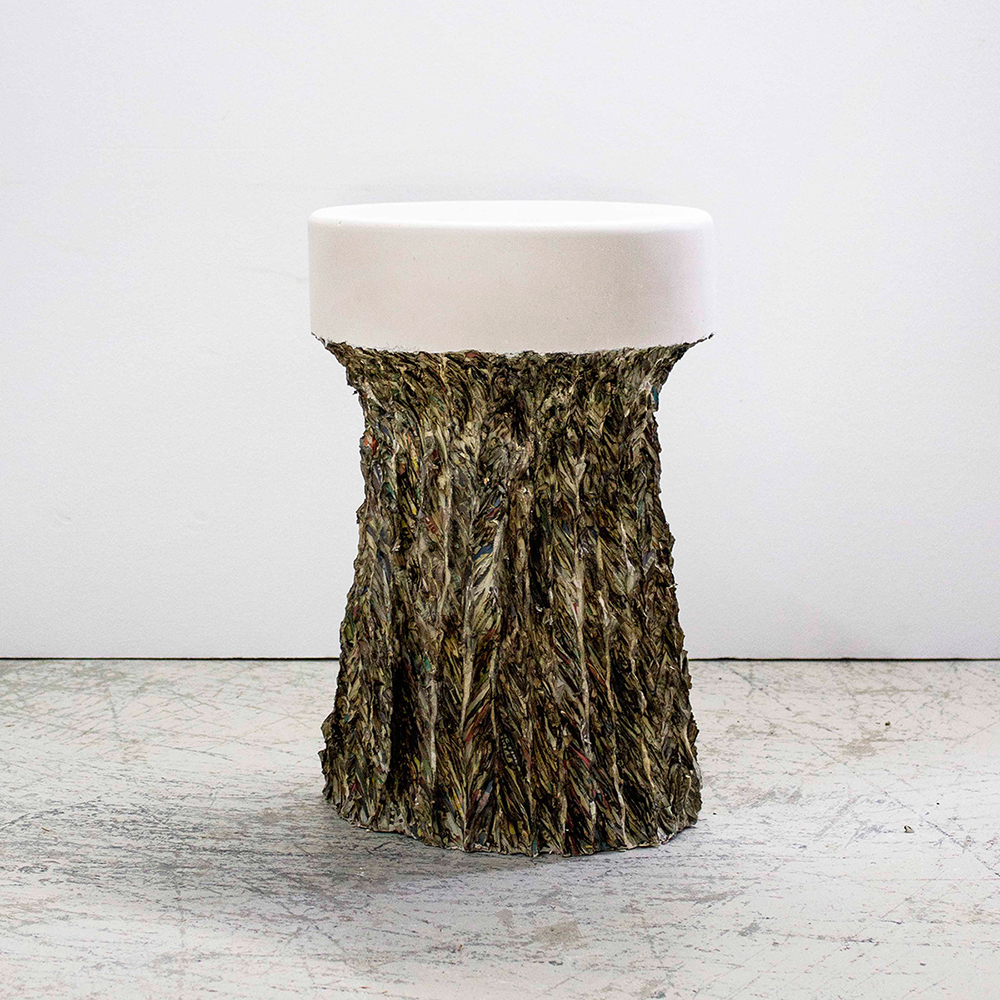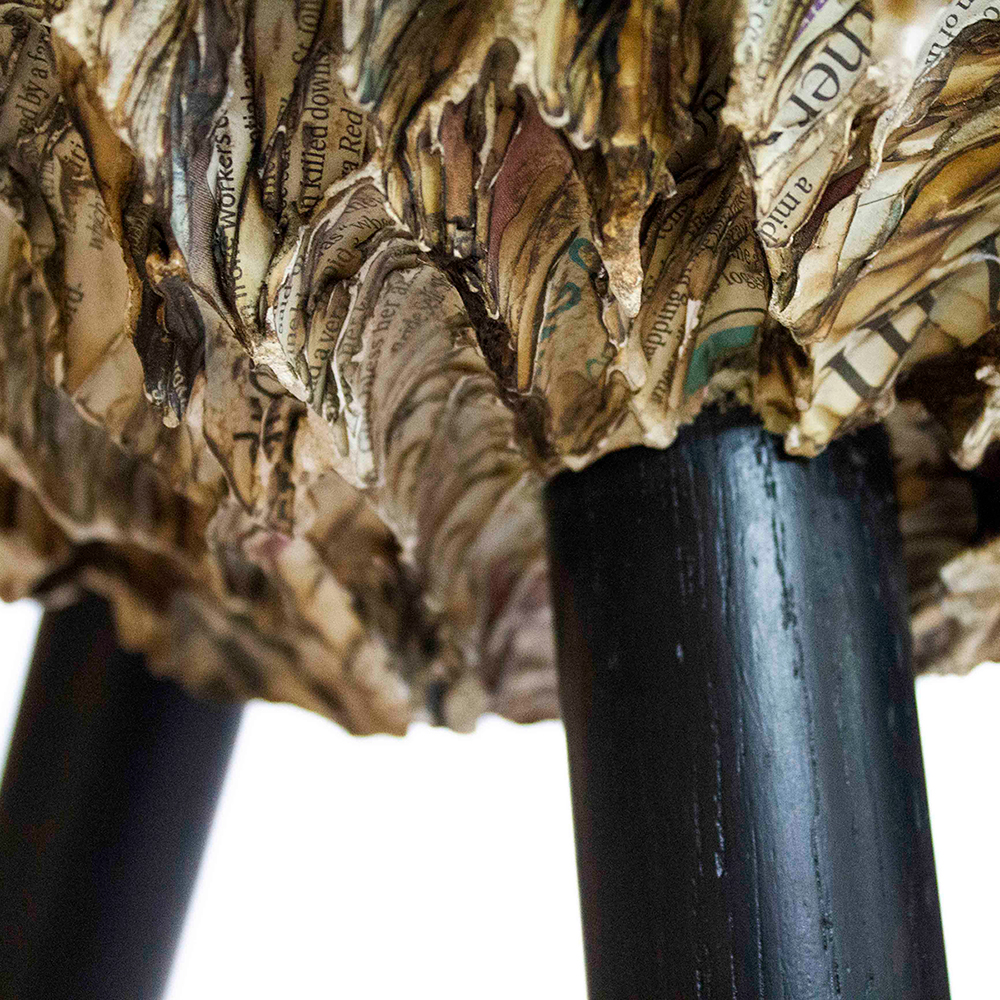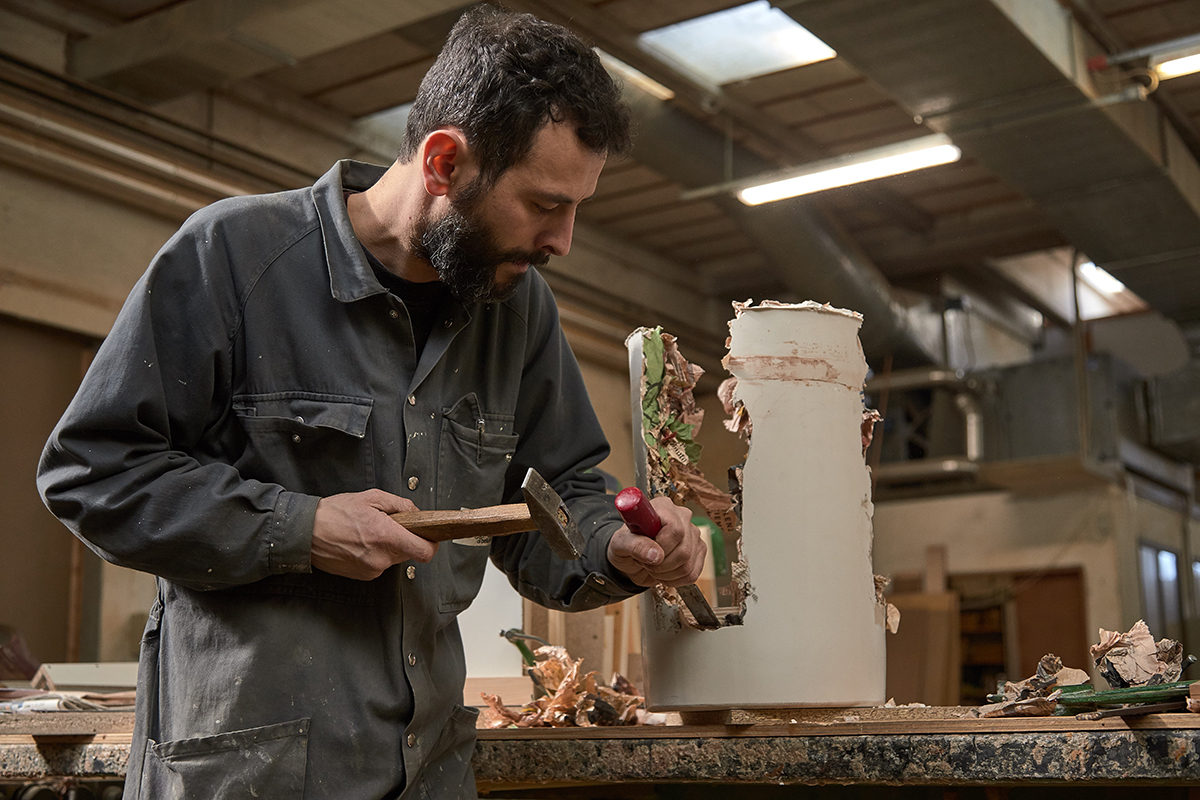 Burnout's works are created through the production of a mould in which wood and paper are placed before concrete is poured. Afterwards, the paper inside is burnt, but although one thinks it would disappear with the flames, something different happens: a small layer remains firm. That's how a fragile, disposable material such as paper, seemingly destined to disappear in the flames, remains and becomes something that could last for decades.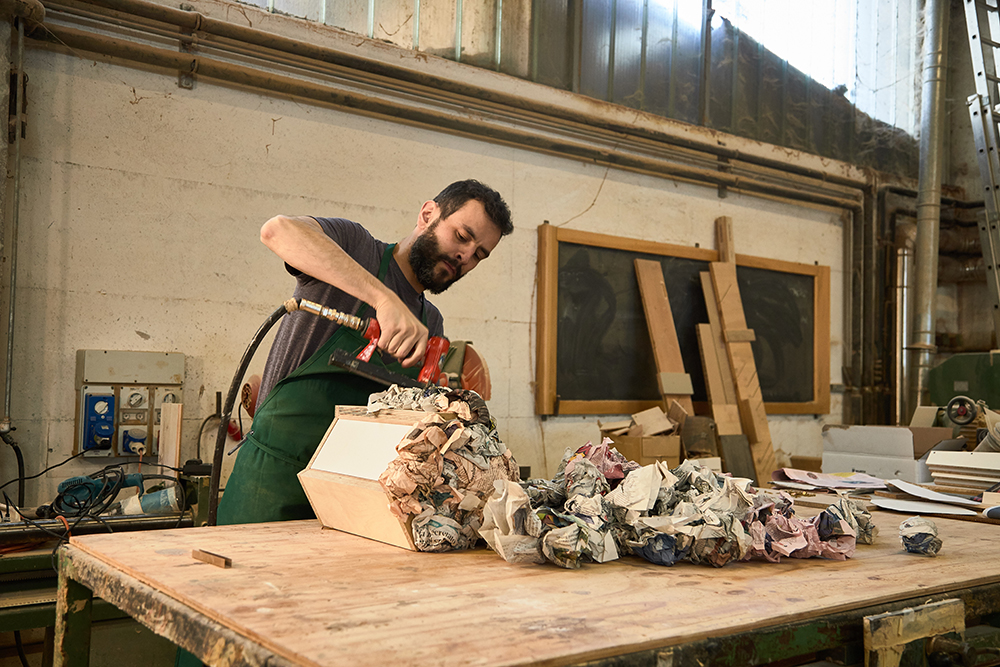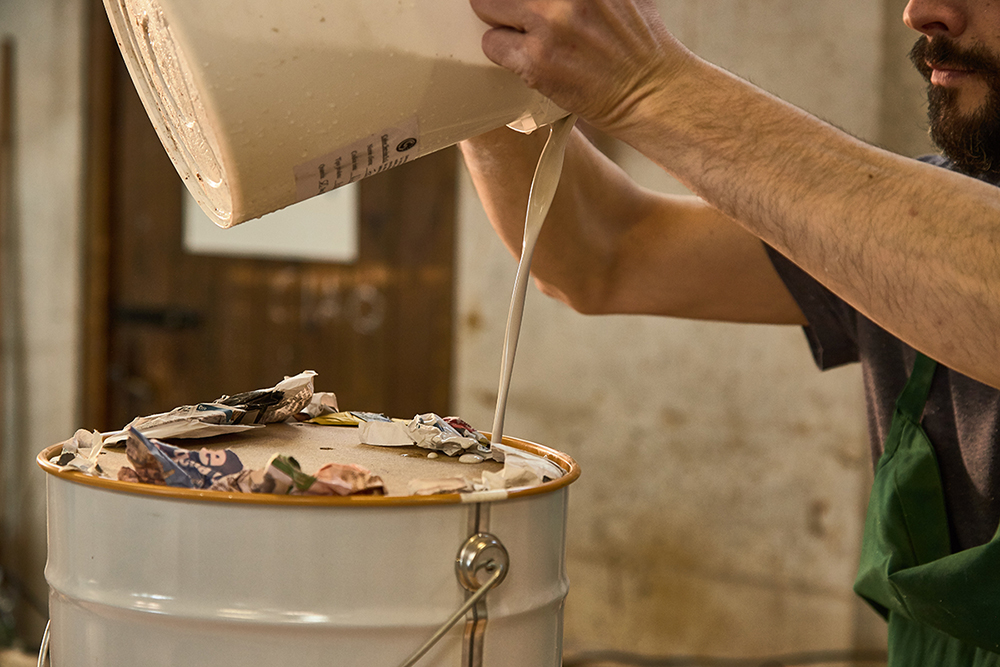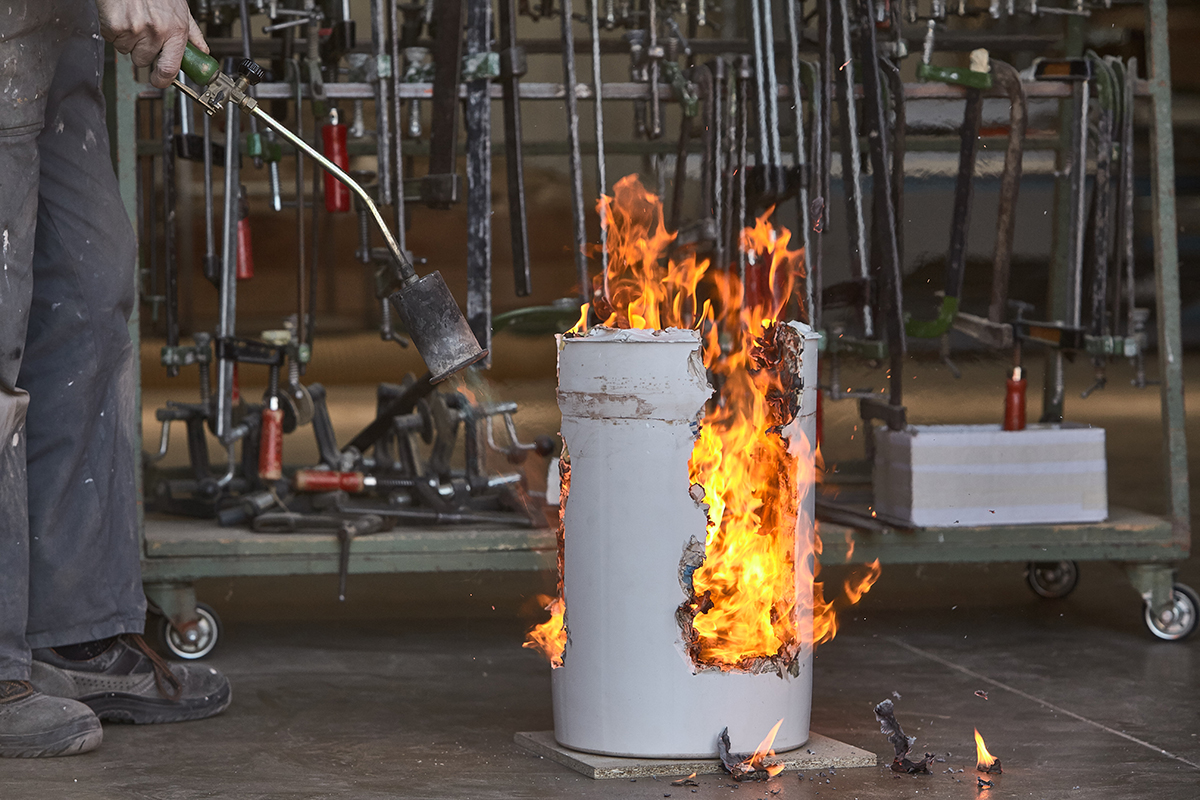 "I'm still working hard to define a language of burnt surfaces and it seems clear to me that the result will be different each time, even when making a limited series of the same item. It is fire itself that assures this unique effect. I'm in control of the general shape, but fire defines the final outcome by sculpting the concrete and creating this unpredictable and incredible result."
The Burnout project has been presented at the London Design Festiva 2018, Future Heritage 2018, 2019 Collection and was recently part of the Satellite Exhibition in Milan 2019.
Who is Francesco Feltrin?
Having graduated in Architecture at Trieste's University, in 2016 Francesco moved to London to undertake a Masters Degree in Design Products at the Royal College of Art. it is during this period that he started producing his concrete and ceramic artworks.
His style is immediately evident: a brutal, experimental, psychedelic, free but also cerebral and methodical language. Raised in a mechanical engineer's family, Francesco combines this scientific and rigorous universe with the great sensitivity inherited from his mother, an Italian teacher. A truly interesting combination for his art.
His mission: giving culture an important place within society, which is currently focused too much and too often on practical and immediate issues.  
"Culture needs time, my works need time, for studying and choosing the materials. That's why I asked Ideal Work to participate in my Burnout project: the company hasn't just developed a number of innovative and performing products such as Microtopping®, it was also able to develop a specific, custom product, showing great professionalism and a deep knowledge of the material."