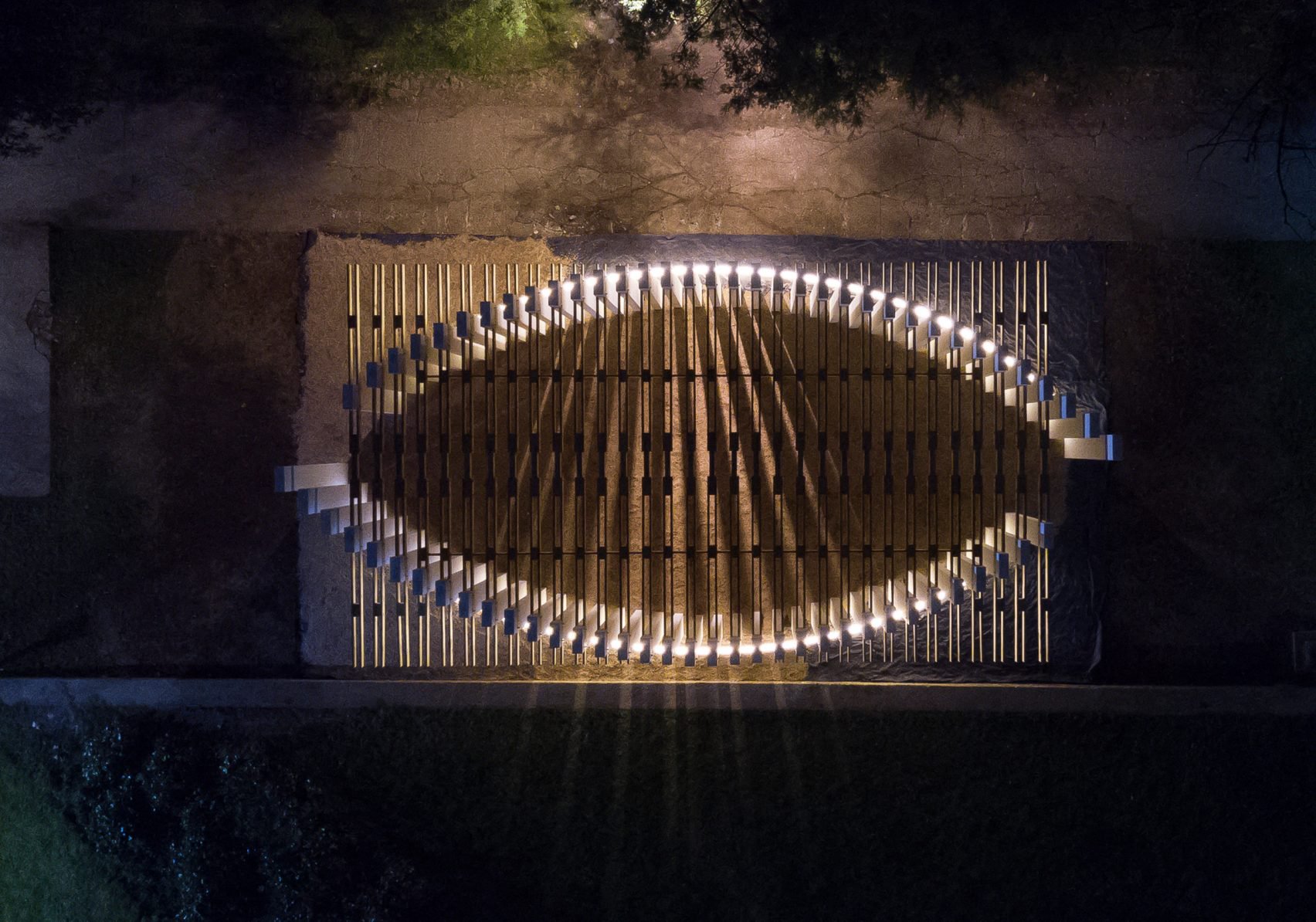 The 9th 'Design Week Mexico' has ended, an event confirmed as an important platform for the world of Mexican design and architecture. The series of exhibitions, conferences and fairs held in various locations across Mexico City prepared the city for next year, when it will become World Design Capital of 2018.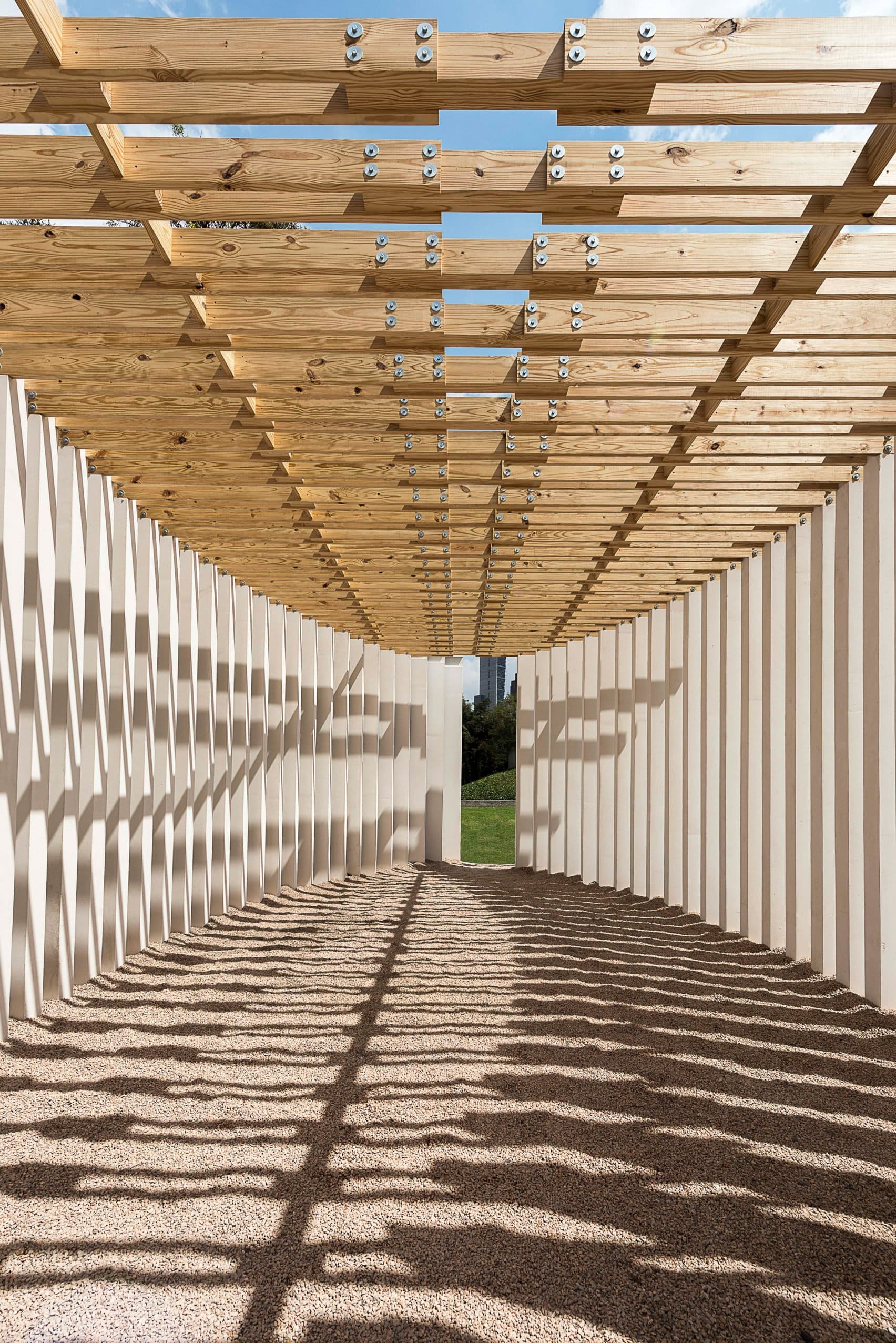 Design Week Mexico Diamond Head is the Tamayo DWM Project, a pavilion designed by the Mexican Materia studio led by architects Gustavo Carmona and Lisa Beltran.
The structure has a plan that resembles the shape of an eye and includes two bent rows of seventy columns in white concrete intersected by pine wood beams and 4.8 meters high. The pavilion has an east-west orientation and follows the line of the sun during the day, giving shape to the shadows of the beams on the columns and, in turn, those of the columns on the ground.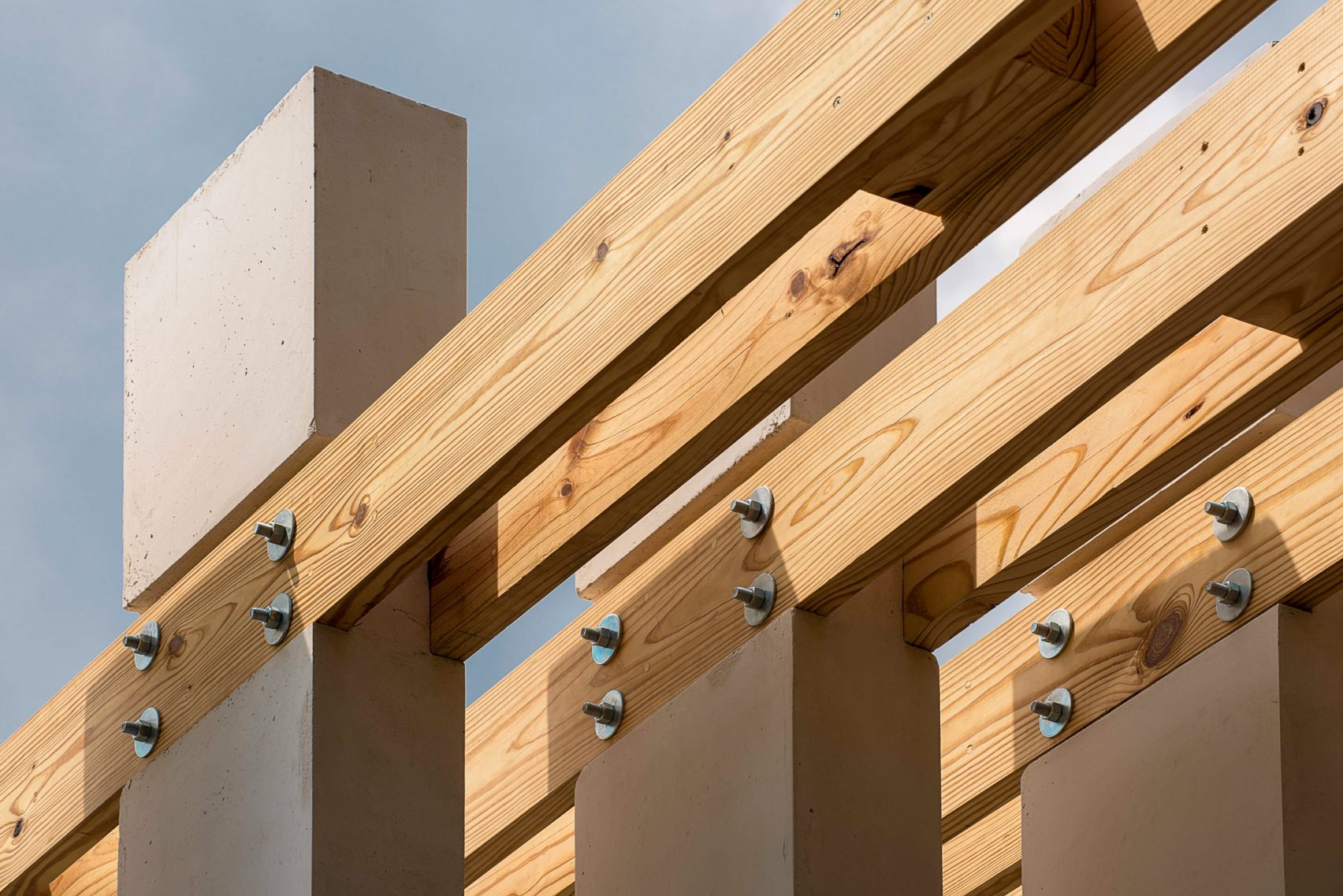 The Design Week Mexico organization said, concerning the pavilion: "Its language expresses contrast and duality: object and void meet in a mix of materials from the contemporary spirit". In fact, the purpose and concept of this project were precisely to recreate a place of contemplation and reflection, where physical and mental well-being activities could be enjoyed.
This temporary pavilion is the central element of the Tamayo Museum and its park, the Bosque de Chapultepec, is the heart of the Design Week.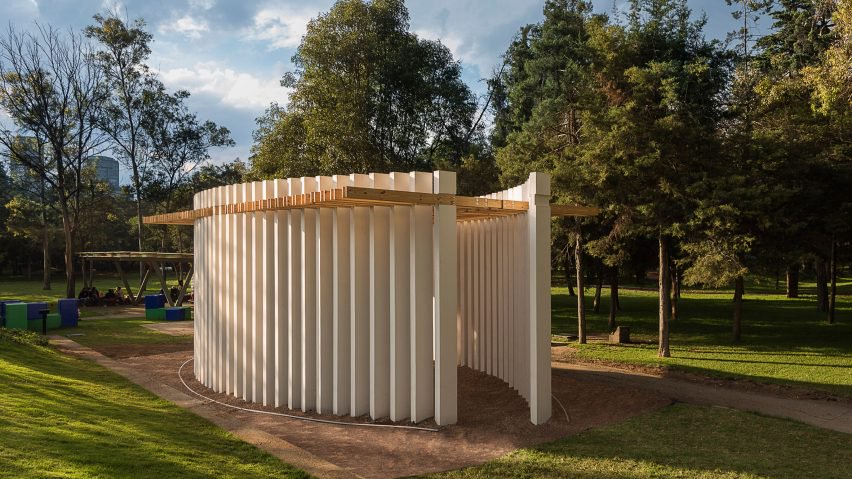 The terrible earthquakes that struck Mexico on September 7th and 19th 2017 unfortunately slowed down the construction of this work, which was eventually completed within six weeks after the agreement of a new deadline. Following these events, the theme of self-organisation for reconstruction has given greater importance to the world of design and architecture in everyday life and next year will be the key topic of World Design Capital – Mexico City.