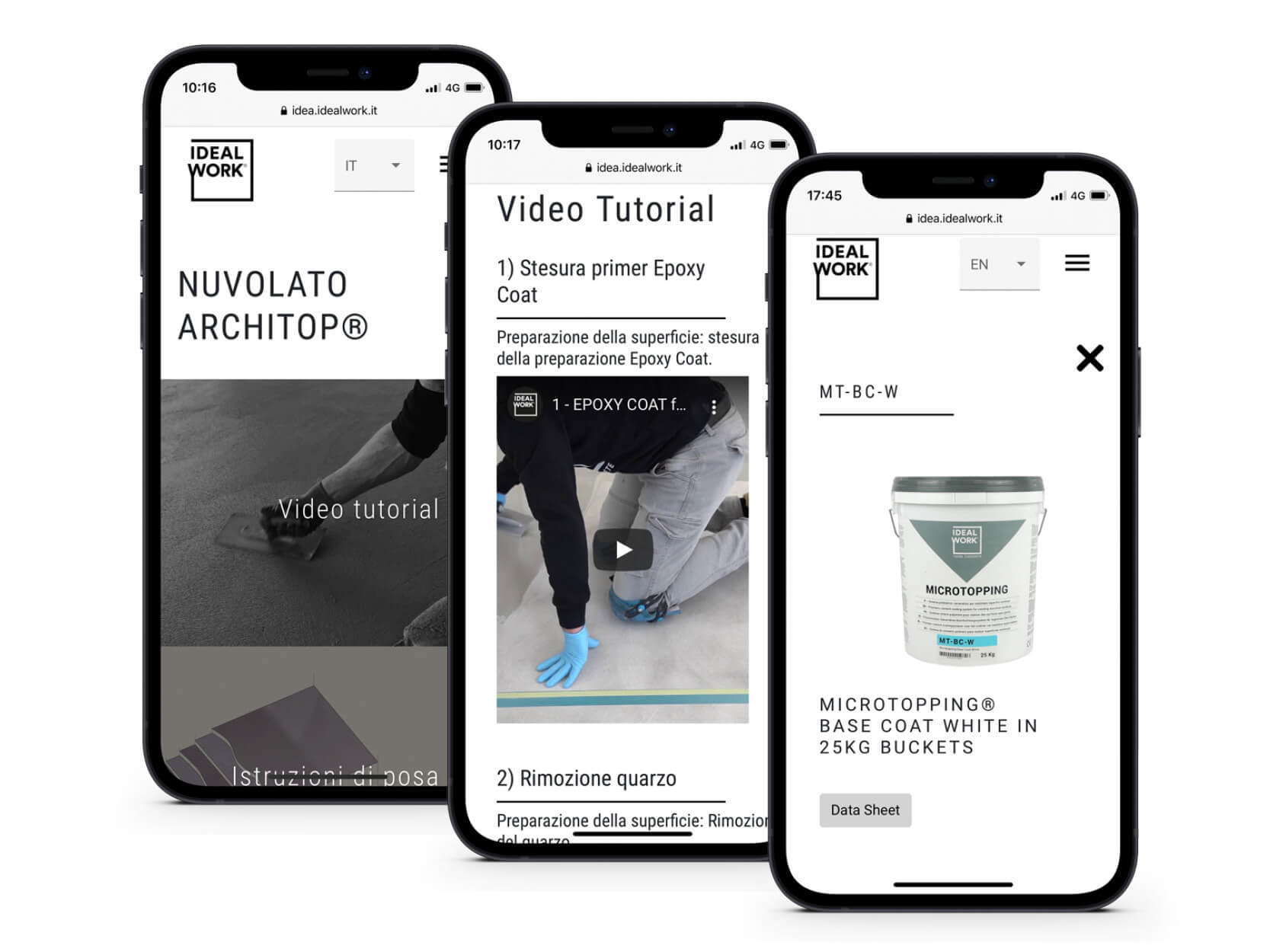 The new professional portal for Ideal Work applicators
Ideal Work presents a new service for its partners: Concrete Club, the new portal where certified applicators can find all the information about Ideal Work products.
Accessible from the website or the app, Concrete Club is quick and easy-to-use. This useful tool conveys all technical information related to each Ideal Work solution in a single space, where it can be consulted by applicators: videos, application guidelines, required products and gear with related usage instructions, catalogues and certifications will always be at your fingertips!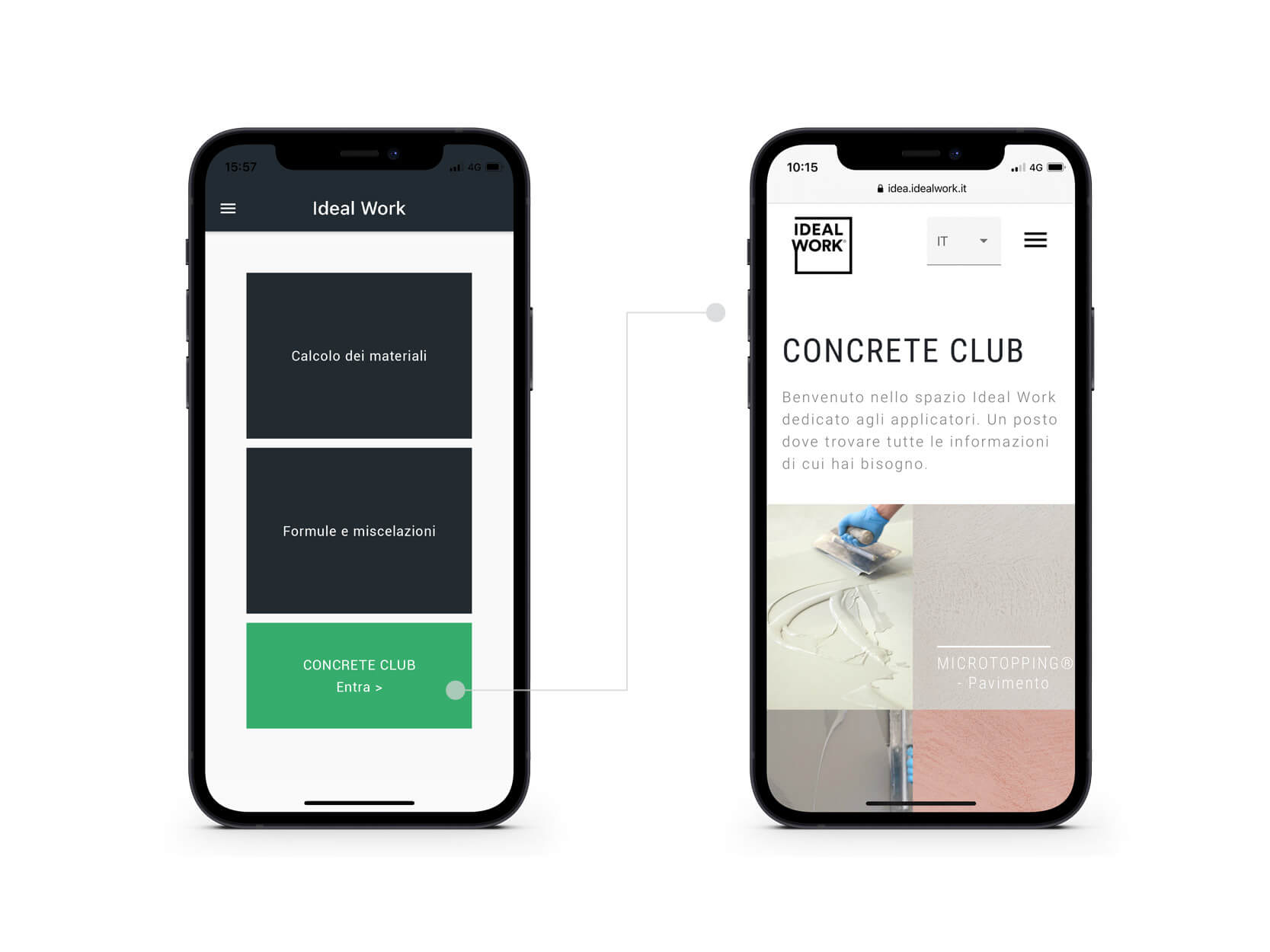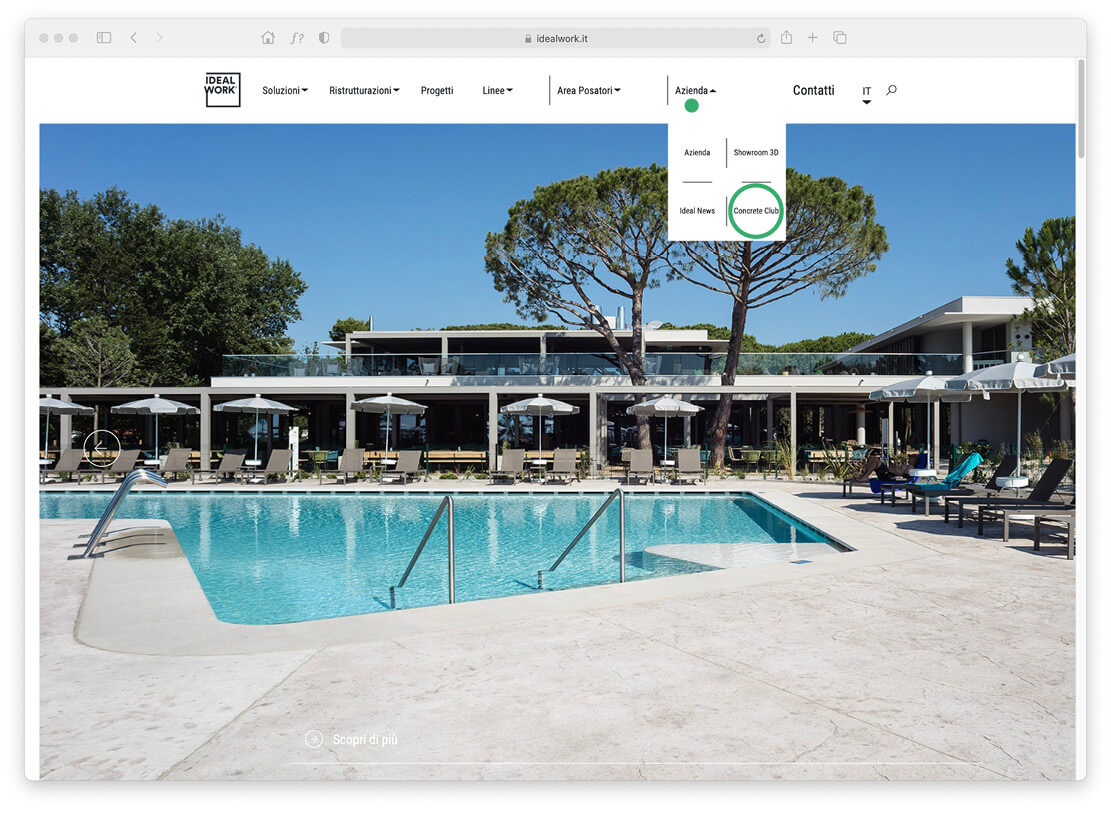 HOW TO ACCESS THE CLUB
You can access it with the same credentials as the app.
Try it now!