Carlo Scarpa's Brion Tomb, a masterpiece of detail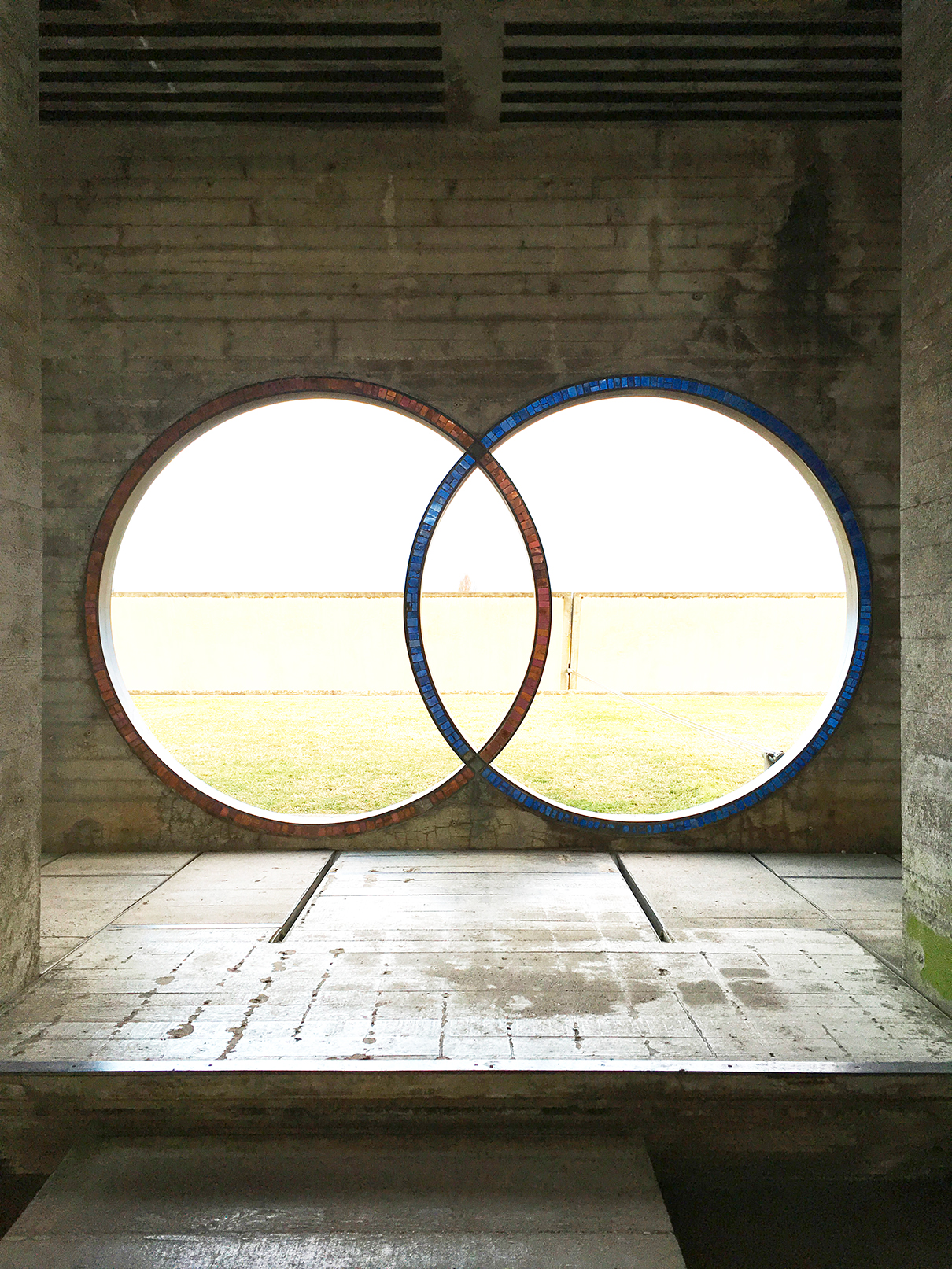 San Vito di Altivole, in the province of Treviso, hosts an artwork of rare beauty within the modern architectural landscape. We refer to the Brion Tomb, designed by Venetian architect Carlo Scarpa between 1970 and 1978.
This monumental funeral complex was commissioned by Onorina Brion Tomasin in memory of her husband Giuseppe Brion, founder of the Brionvega brand, who died prematurely.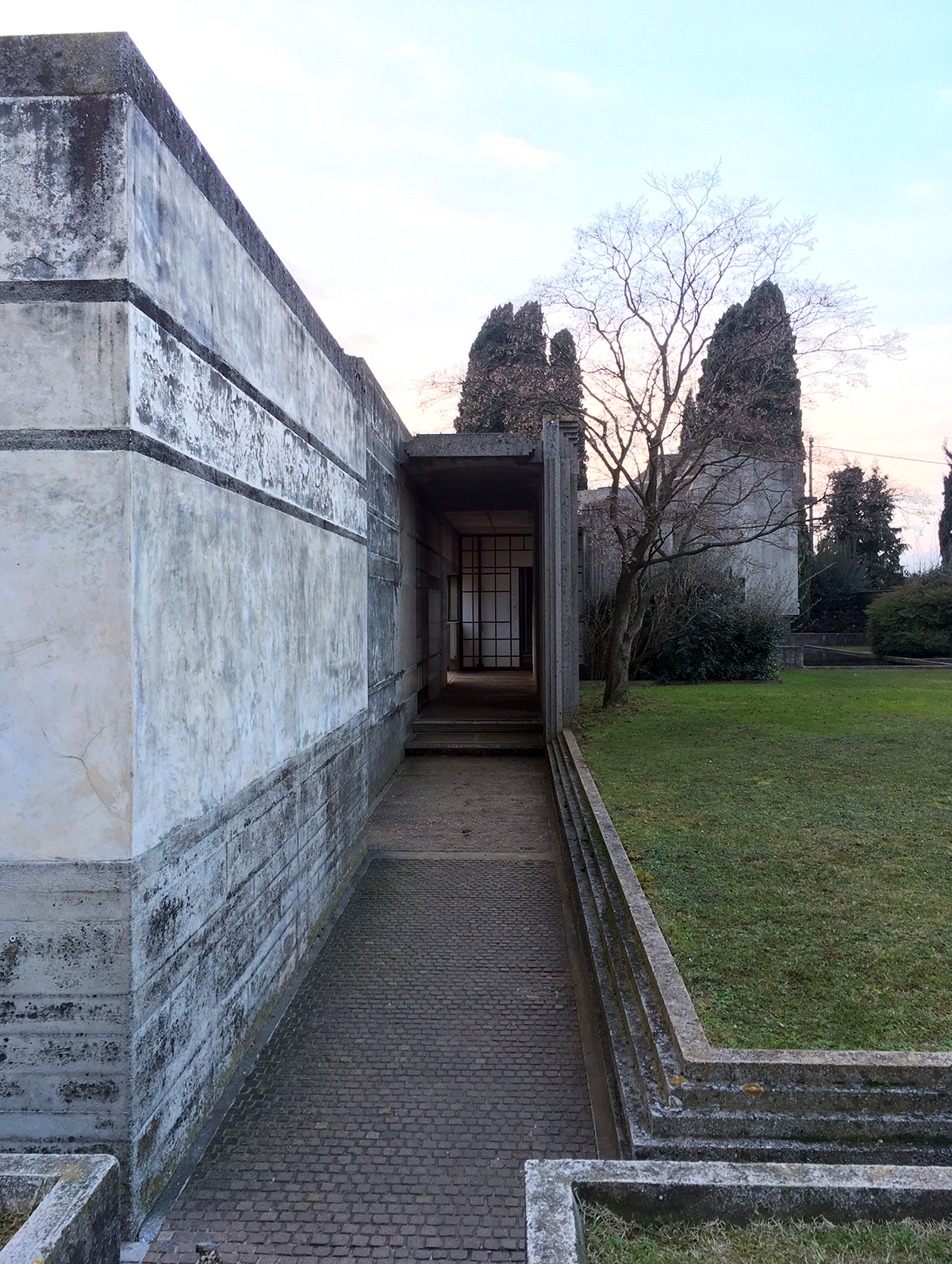 This majestic artwork represents Carlo Scarpa's peak of activity; the moment when, as the historians Mazzariol and Barbieri state, "he poured there his vast architectural, artistic and literary culture, in addition to his deep artisanal knowledge".
The asymmetric facade of this L-shaped memorial structure consists of a propylaea closed by a wall on the left and by a vertical staircase which represents beauty and strength on the right. Similarly, the two intersected rings, one pink and one blue, represent the masculine and the feminine and are only one of the many symbols depicted in this place.
The porch leads to the meditation pavilion, surrounded by pools and water springs with plants and water lilies reminiscent of Japanese architecture, art and zen atmosphere, an inspiration that strongly influenced Carlo Scarpa's artwork.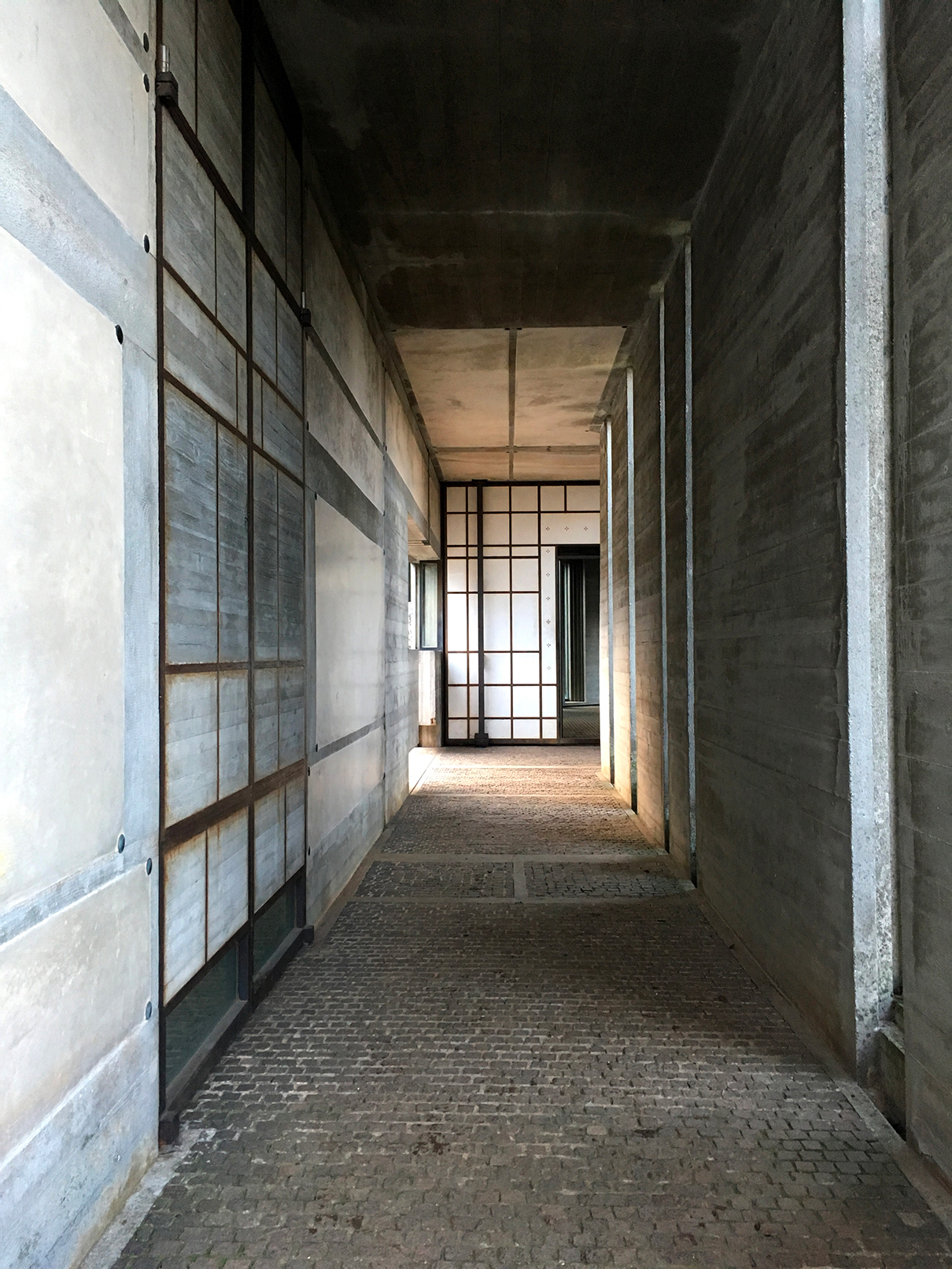 By continuing north, one gets to admire the arcosolium covering the temples of the Brion family's ancestors. Close by is the aedicule that hosts the relative's tombs, from which it is possible to reach the chapel, which stands isolated at the very centre of a water pool. Concrete shapes decorate the pool in a peculiar way.
The Brion Tomb contains the art and knowledge of an undisputed designer who showed his great talent in using reinforced concrete for decorative purposes, matching it with Murano glass tiles, mosaics and bronze finishes.
In 1978 Carlo Scarpa died in a tragic accident in Sendai, Japan. His remains are now in a mausoleum within the Brion Tomb funeral complex.