Brutalist photography in former Yugoslavia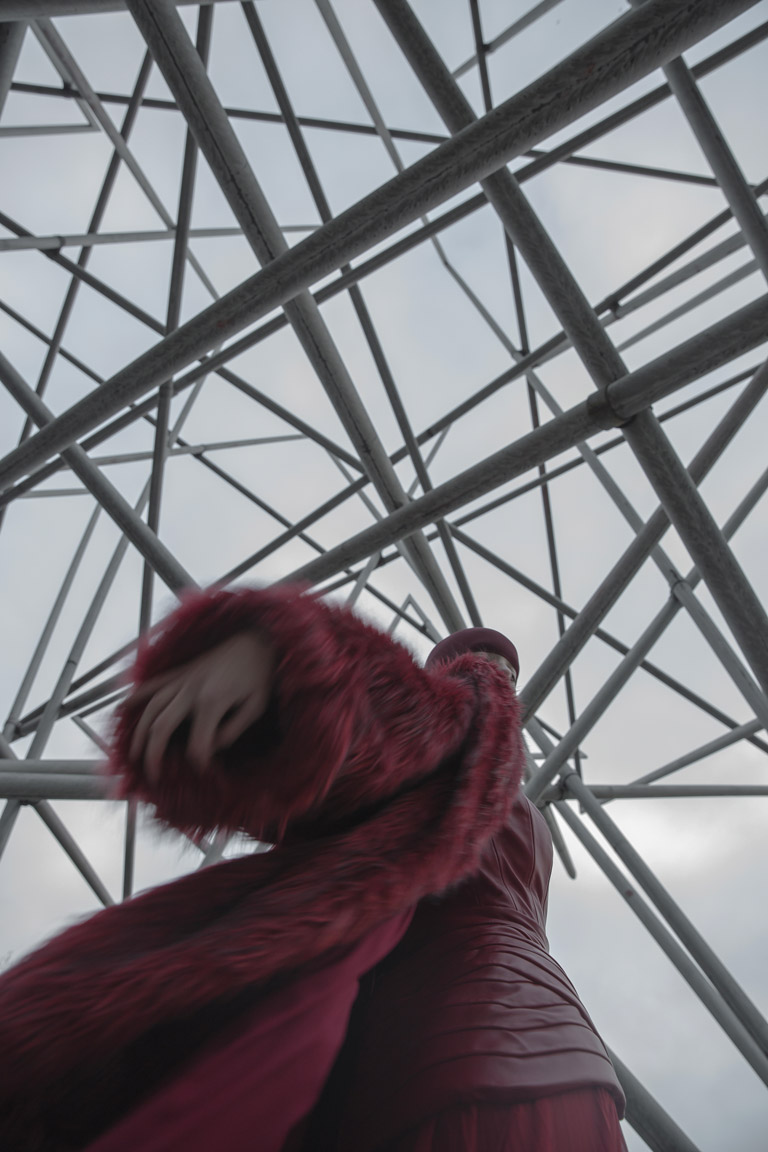 A photographic project that covers the melancholy history of the triumph of the former Yugoslavia over fascism and the crisis that led to division in so many Balkan states. This is the essence of Jovana Mladenovic's photographic work titled "The Star".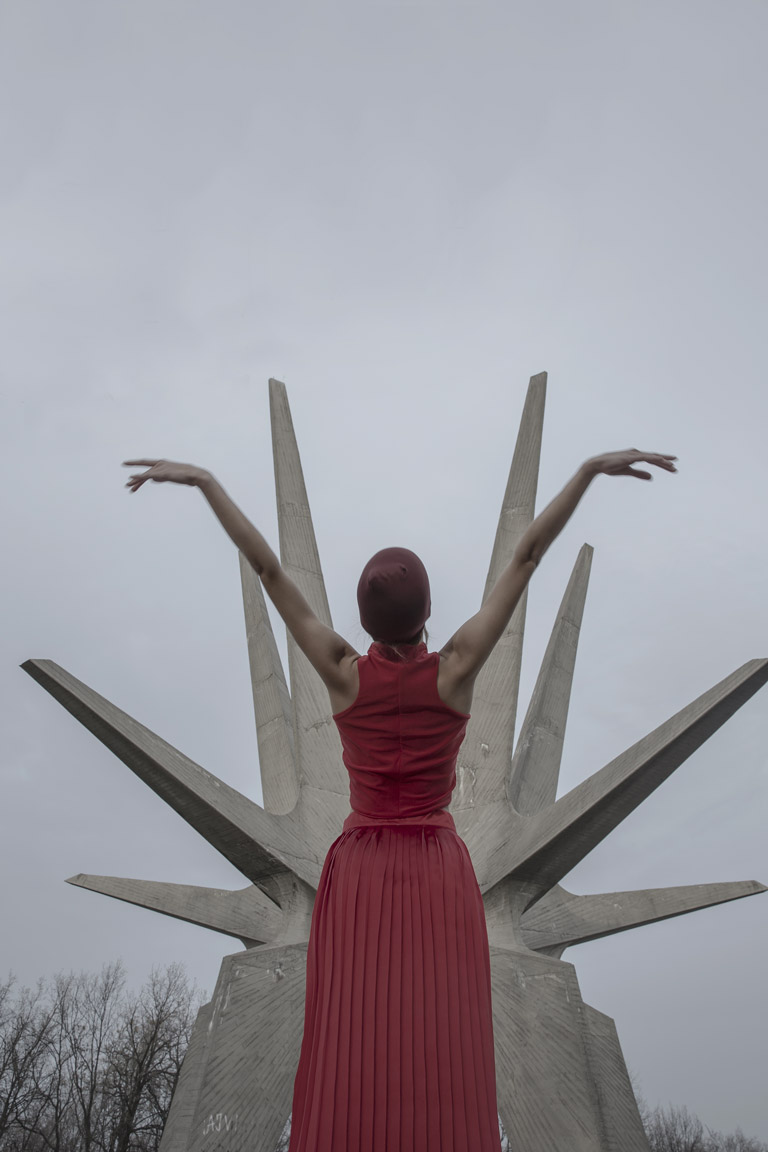 The protagonists of the photos are futuristic and spectacular monuments located in six different places in the north of Serbia, commissioned in the sixties and seventies by President Josip Broz Tito to commemorate the places and victims of the Second World War.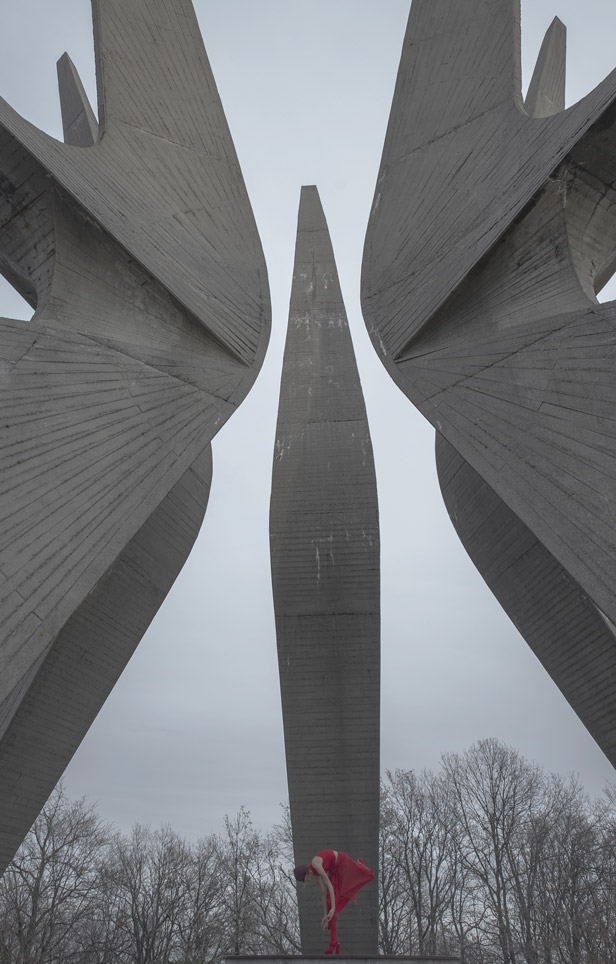 In the 1980s, these brutalist concrete sculptures, designed by several sculptors and modernist architects, were a great attraction for many visitors until the fading of the Republic, when they were completely abandoned and their symbolic meaning was forever lost.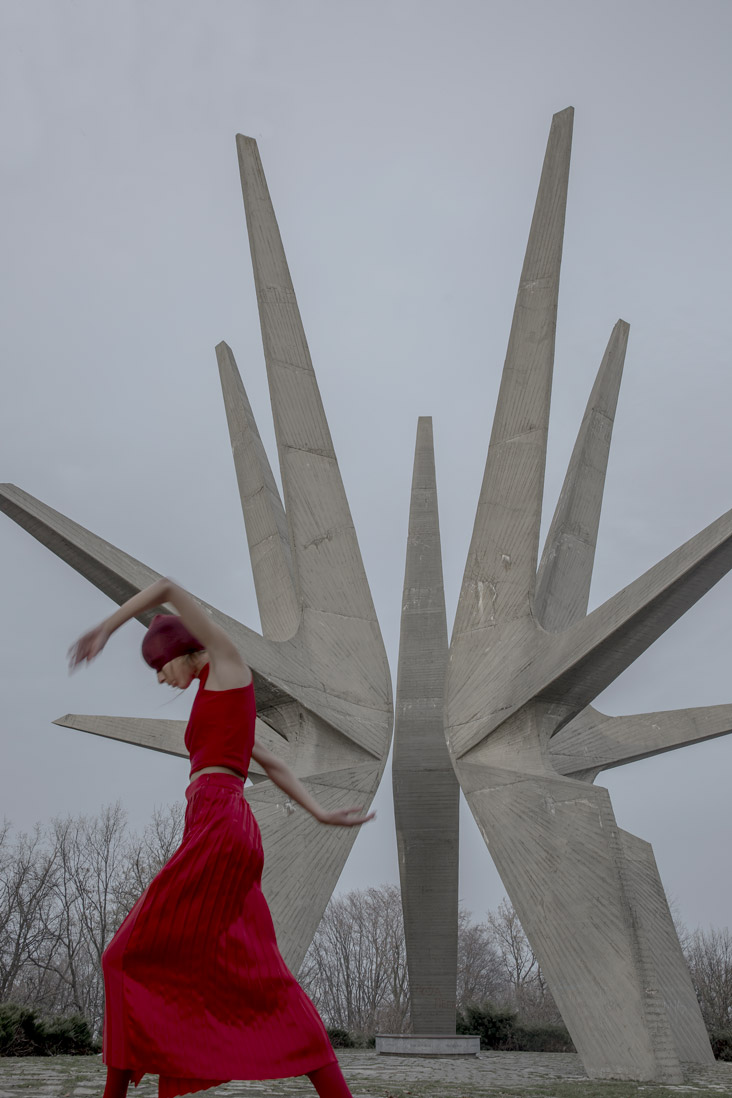 Jovana Mdladenovic is a photographer of Serbian origin who wanted to tell the nostalgic stories of the people of the former Yugoslavia through the symbolism of these massive monuments with a strong contradictory value: on the one hand, they reflect the social and historical fracture, on the other they are extraordinary aesthetic beauties.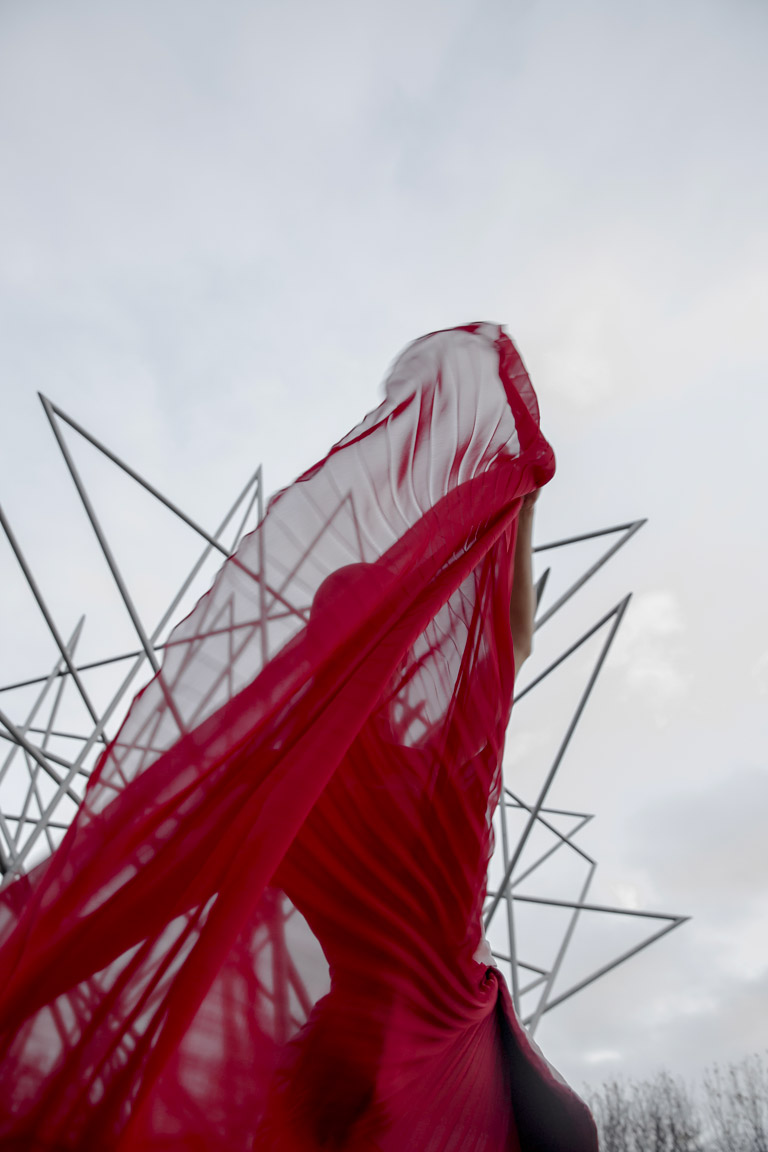 The photographic project included a ballet dancer of the Belgrade National Theatre, fully dressed in red, in order to symbolize the glory and power of the history of the former Yugoslavia. In addition, the photographer also wanted to involve the fashion world, working with five dress designers from Serbia.
An unusual and transversal project that combines the history, architecture and fashion of a country that has much to convey.