Breaking the mould: an ingenious innovation in fair-face concrete
Beloved of architects since Le Corbusier, concrete makes an impact wherever it is deployed. From Corb's 1952 Unité d'Habitation in Marseille – perhaps the most influential Brutalist structure of all time – to Tadao Ando's 1989 Church of Light in Osaka, concrete has been pushed to be aesthetically striking as well as functional.
For the Frenchman and his peers, concrete allowed them to suggest a heavy ruggedness. But more recently, architects like IM Pei, Richard Meier and Ando have been after a fair-face effect. To achieve this, they go to great lengths casting thick concrete walls of perhaps 20 cm, using special formwork known as shuttering.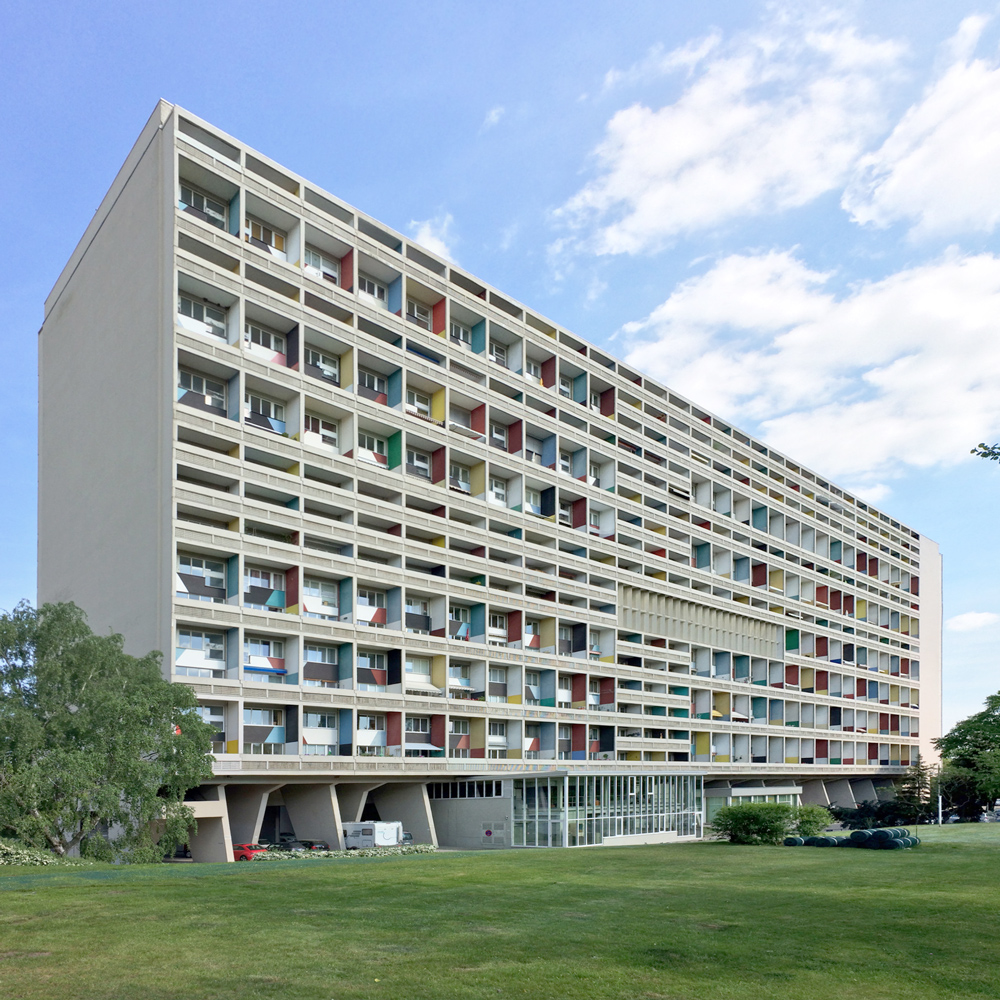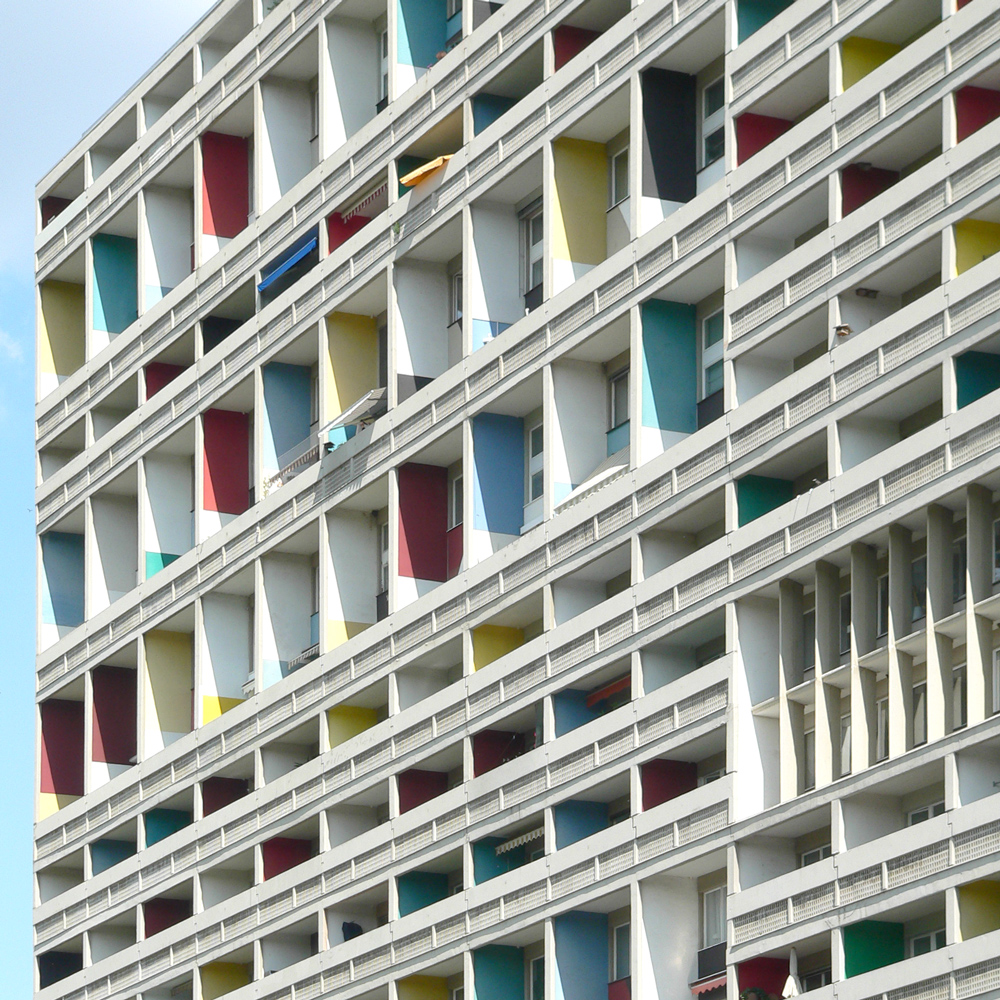 In the hands of the Japanese Pritzker Prize-winner, shuttering has been elevated to a silky-smooth art form. Ando does this through a painstaking process: his 'trick' is in the formwork. Typical moulds made of big wooden panels leave the impression of their grain on the dried concrete, but Ando's panels are plastic-coated plywood, which impart his trademark finish.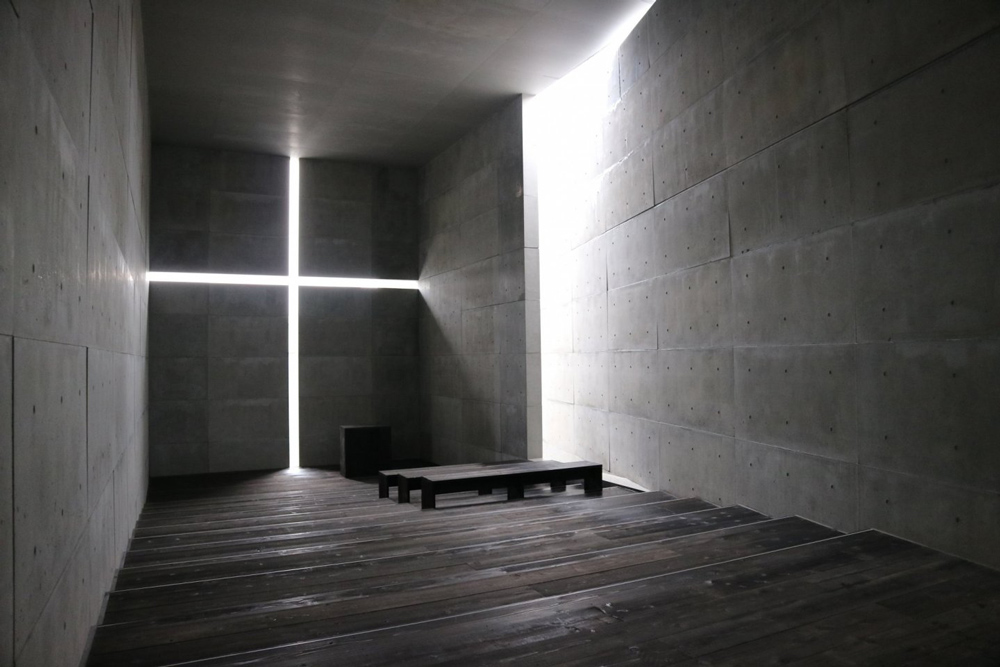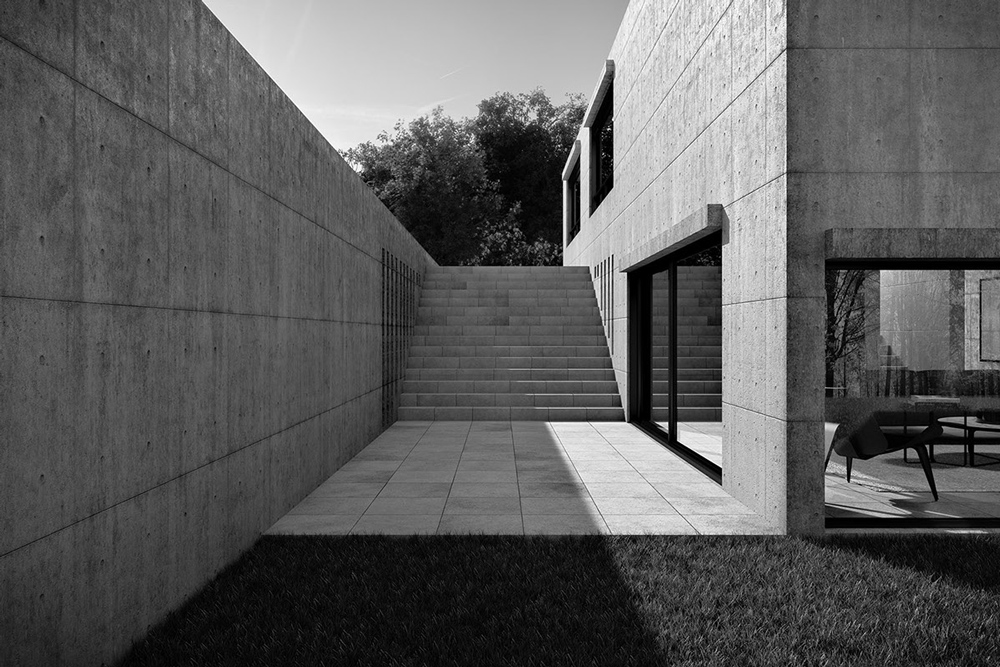 This fair-face effect has made Ando revered by the architecture community. But it's a time-consuming process, and unfeasible on dense urban sites. Imagine casting 50 m2 of real fair-face concrete in the centre of London. After removing many tons of masonry, a crane would arrive to position the formwork. Once permission for the delivery of the concrete is granted, it would be pumped into the moulds, and allowed to set. The formwork is eventually removed, and the surface must then be polished.
Because of this, some architects are turning to pre-cast concrete panels, which are quicker to install as 80% of the job is done in the factory. Alternatively, certain 'paints' promise a concrete effect. But Ideal Work has found a way to offer fair-face perfectionists a genuinely realistic solution, which even has some benefits over shuttering. What's more, it can be applied to those pre-cast panels.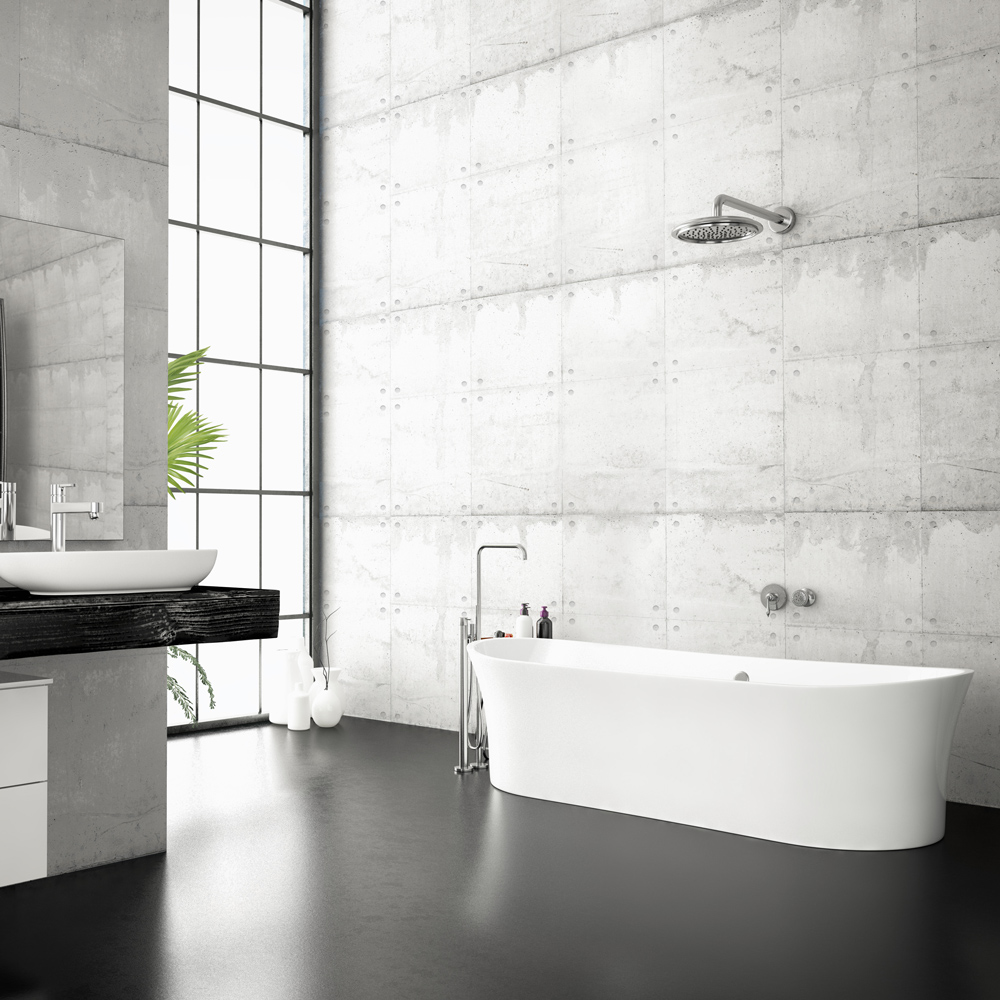 A process as smooth as the product
Concrete Optik is inspired by the company's experience with 'concrete-look' surfaces, particularly our high-performing Microtopping® product. When architects came to us looking for a fair-face equivalent, our innovation workshop near Treviso set to work. Their solution: a polymer-modified cement-based coating, which can be applied over existing surfaces (including walls, furniture and tiles) at a thickness of just 2mm.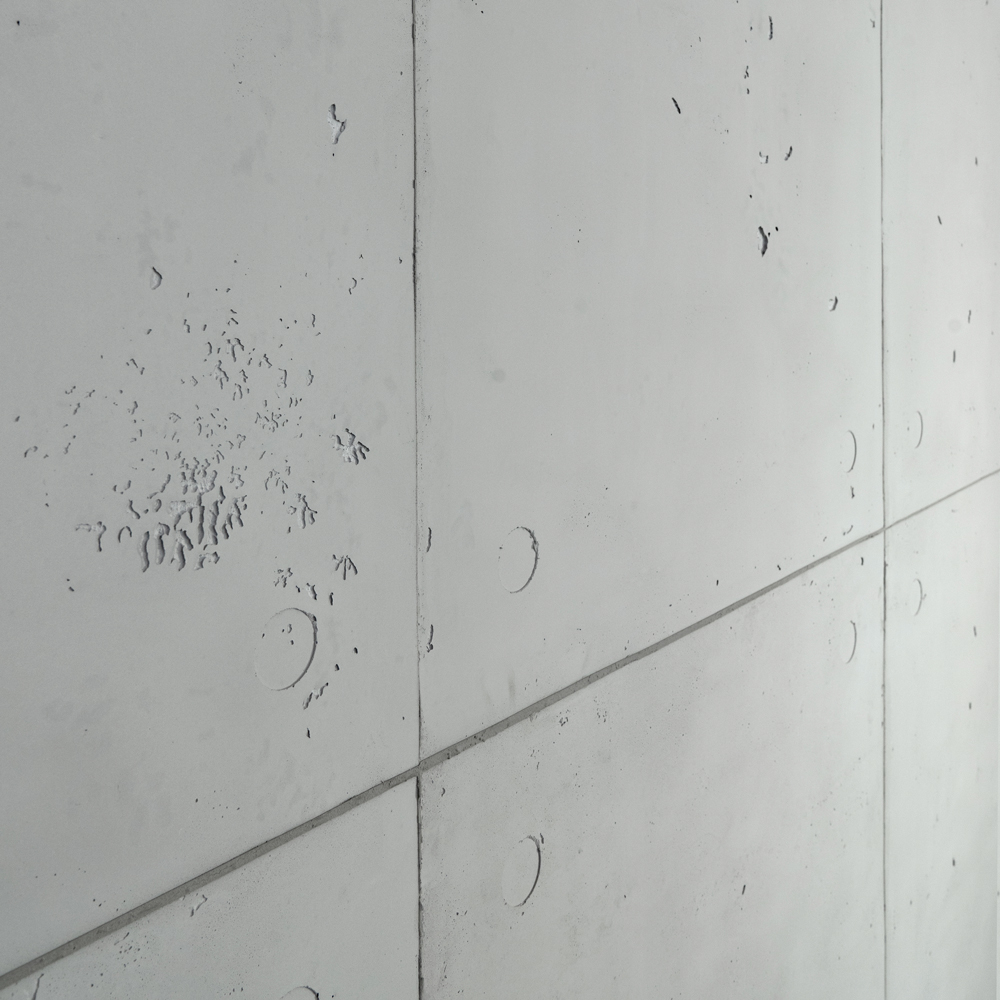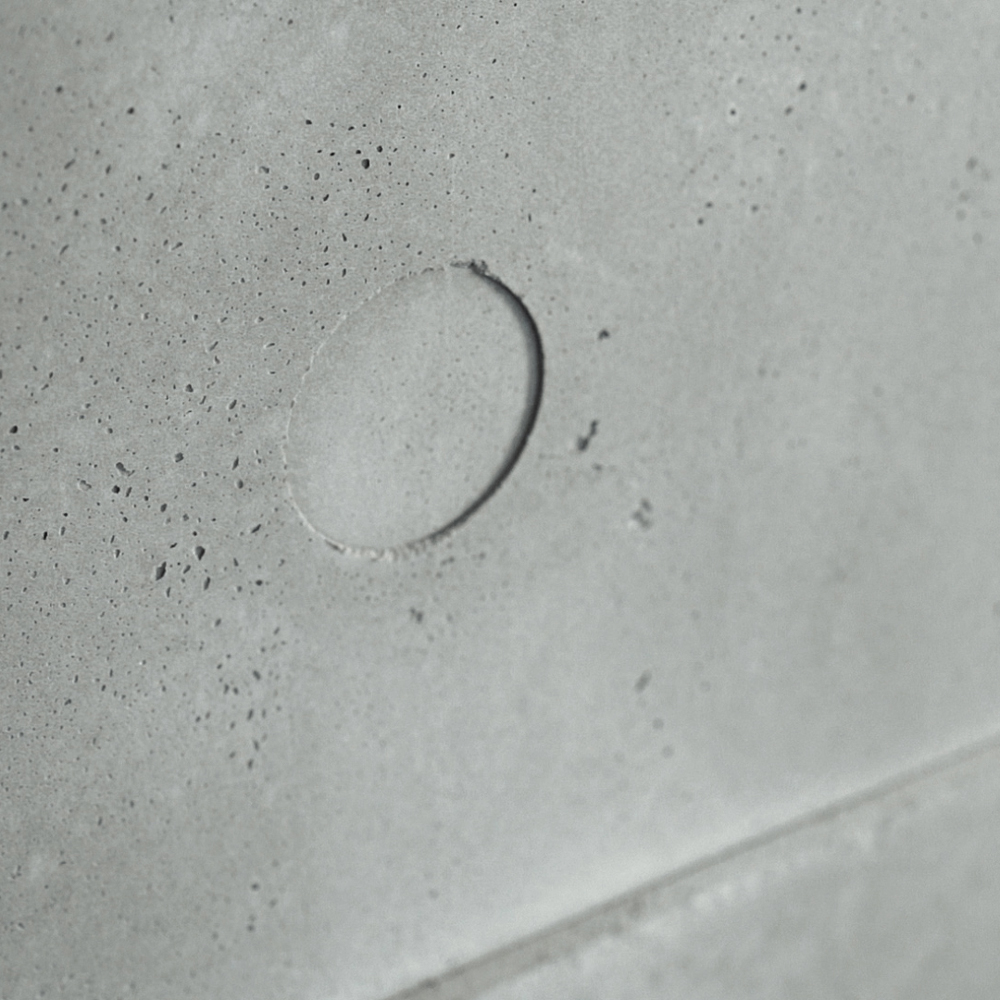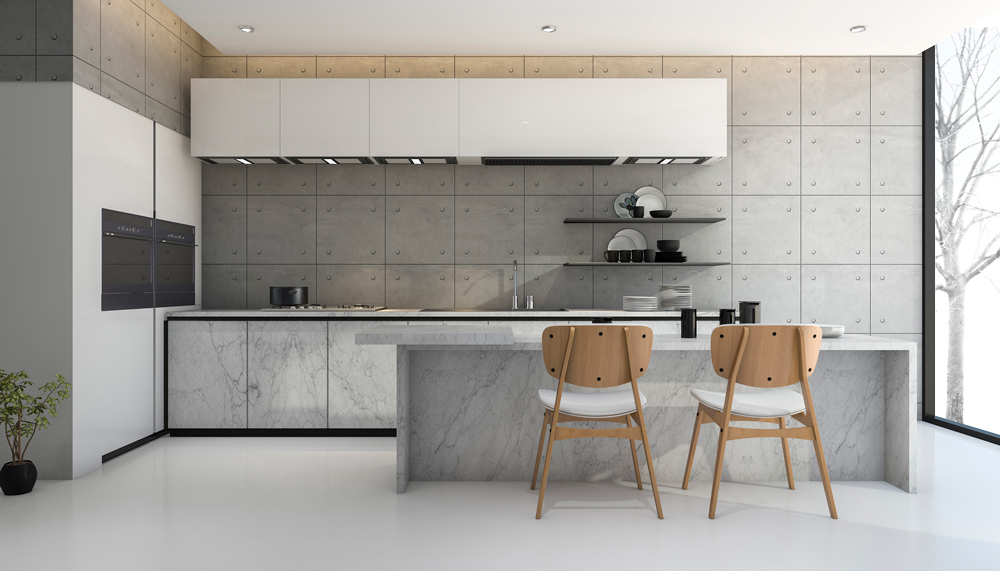 Concrete Optik creates a seamless surface with no signs of joins, (except the 'real' joints between panels) meaning it can even be applied to curved walls. Of course, architects can choose if and where to place any panel 'seams' or 'holes', to give the impression of traditional formwork. The colour can also be customised, and it is suitable for both exterior and interior applications.
What's more the effect is uniform – something that is difficult to control with different batches of poured concrete, where any damage manifests itself as voids and stains.
The process takes just a couple of days. It starts with the preparation of the existing surface, by applying a primer to make it as smooth and uniform as possible and to 'isolate' it from the new layer. Ideal Work's authorised applicators then apply Concrete Optik mix by hand-trowel. Special PVC sheets – the size of the 'panels' that the architect wants to create – are then put in place. Around 24 hours later, these are removed and the surface is sanded and cleaned. A protective sealer gives the finishing touch.
Ideal Work has calculated that Concrete Optik can reduce costs by a minimum of 50%. Projects from shops, restaurants, hotel lobbies, offices, showrooms, museums and private houses will all benefit from this innovation. Perhaps even purists like Ando will become converts.