Architecture of public buildings in the world's coldest countries: Ideal Work materials take over Russia and Poland.
In recent decades, architecture has been making great strides in terms of its ability to create new designs and structures regardless of adverse weather conditions, which may represent a challenging factor in the design process. Architecture has, in fact, achieved more and more positive results even at high altitudes and in extreme temperatures.
When it comes to building imposing structures for public use – such as museums, hotels or shopping malls – in the northernmost countries of the Eurasian continent where temperatures can drop to -30°C in winter, it is essential to choose durable construction materials that ensure good thermal insulation and high resistance to climatic conditions and major temperature variations.
Amongst Ideal Work's products, the most suitable for use in low temperatures and adverse weather conditions are Nuvolato Architop® and Microtopping®.
Nuvolato Architop® is a captivating cement polymer-based solution with a contemporary, brutalist appearance which perfectly matches the Nordic style of these countries' buildings and surrounding landscape.
Microtopping®, an extremely thin microcement surface, has rather a minimalist, uniform look which gives free reign to customisation. It is ideal for renovation projects as it allows the modification of existing surfaces with minimal disruption.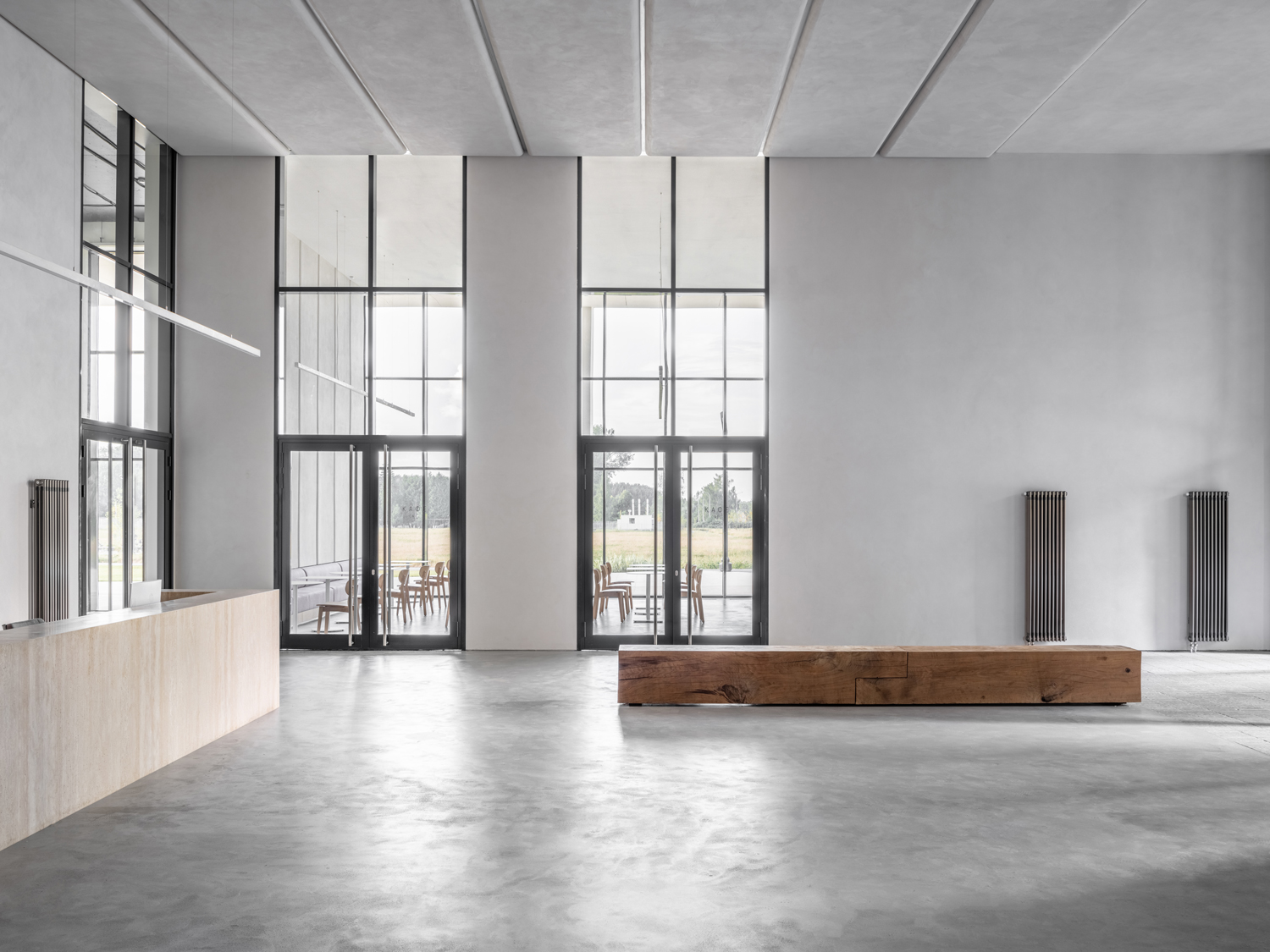 Date: 2020
Where: Petrishchevo, Russia
Architect: A2M
Materials: Nuvolato Architop®, Microtopping®
This imposing museum complex has recently been built in the Russian city of Petrishchevo to host an important exhibition about the Great Patriotic War, as Russians refer to their involvement in World War II. Immediately recognisable from the majestic colonnade determining its perimeter, the museum's interior appears as a collection of minimalist-looking rooms aimed at enhancing the beauty and visibility of the artworks on display. To complete the look, a few pieces of furniture made of natural materials perfectly match the large, seamless, light grey troweled concrete floor.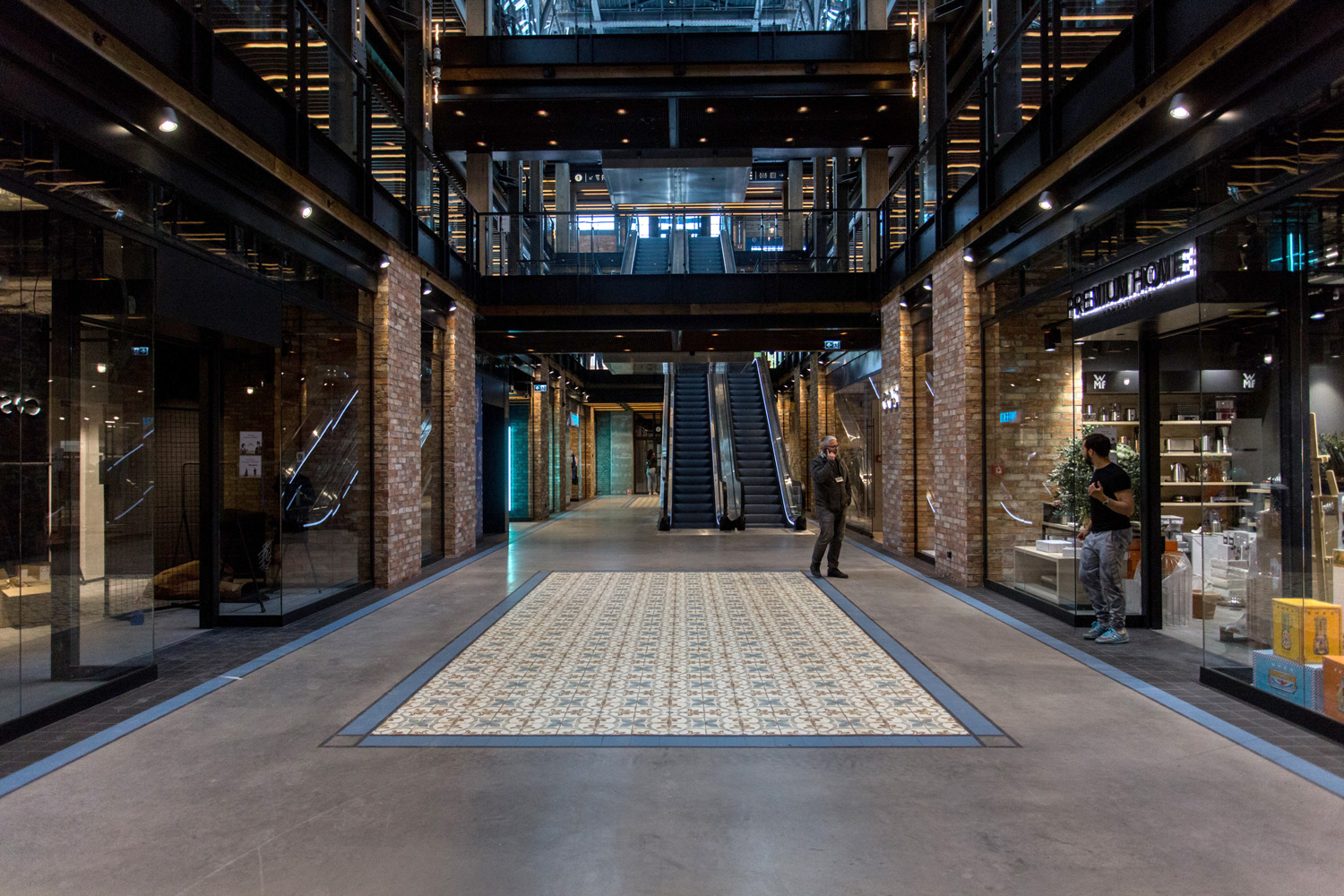 Date: 2020
Where: Varsavia, Poland
Material: Nuvolato Architop®
ph: Adam Stępień, Dawid Żuchowicz, Dariusz Borowicz / Agencja Gazeta
Last year, Powiśle's former power station, built in 1904 in the heart of the Polish capital, was the focal point of a great restructuring and renovation project which saw it converted it into a large shopping centre incorporating restaurants and a hotel.
Nuvolato Architop® was chosen to cover the massive 5,000m2 floor area. This innovative surface links today's modernity with the place's industrial history, a heritage the designers wanted to preserve. The restoration process involved re-using refurbished bricks laid using the same techniques employed more than a century before when the station was built. A number of original elements have also been recovered to decorate the interior.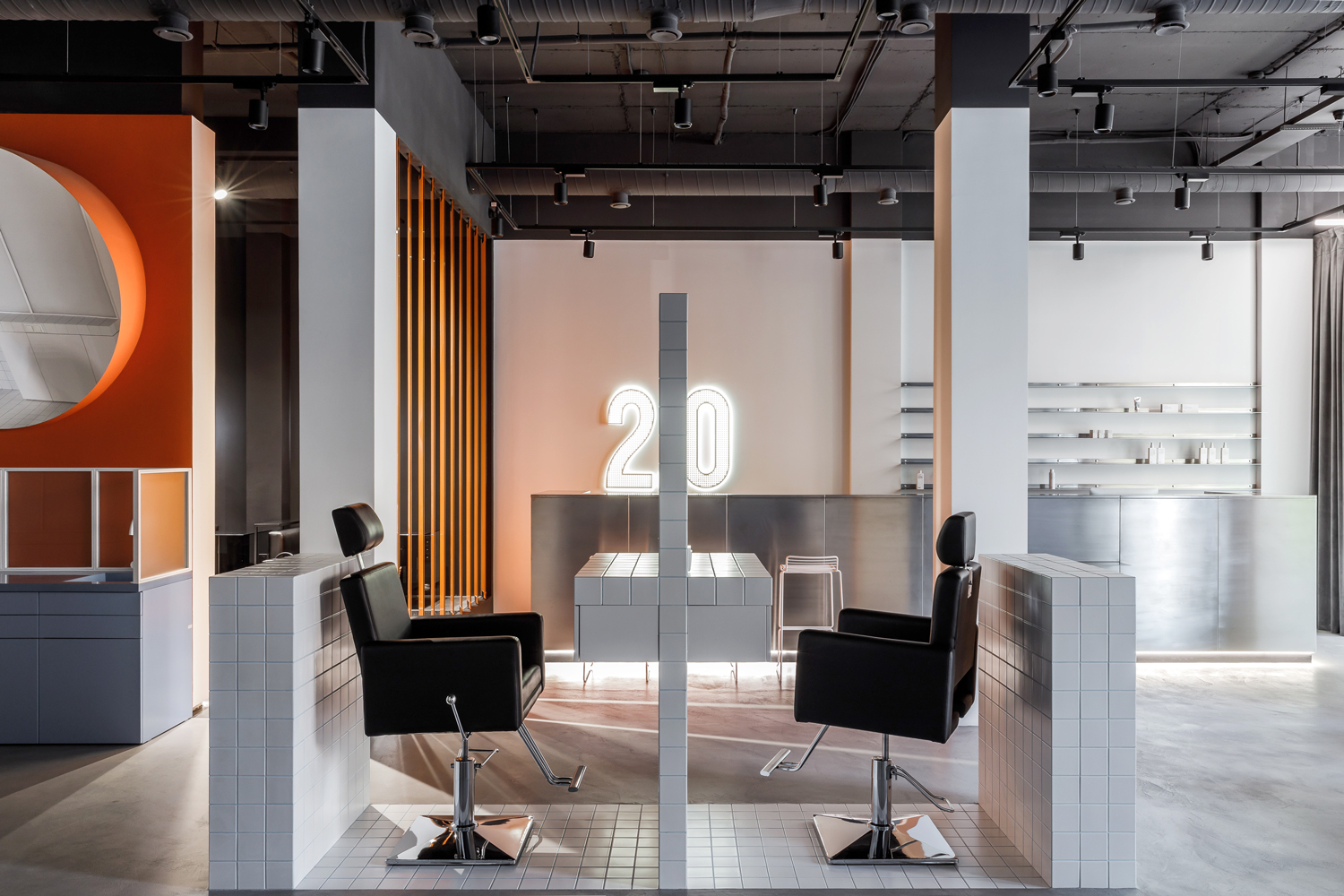 Date: 2020
Where: Krasnodar, Russia
Material: Microtopping®
Russia reconfirms its avant-garde approach to architectural experimentation with this beauty salon where minimalist style geometries and bright-coloured metallic furnishings create a unique, futuristic atmosphere.
The Microtopping® floor harmonises the neat lines and light effects of the environment through its neutral aesthetics; an additional benefit being Microtopping® microcement's resistance to the manychemical products used in beauty salons.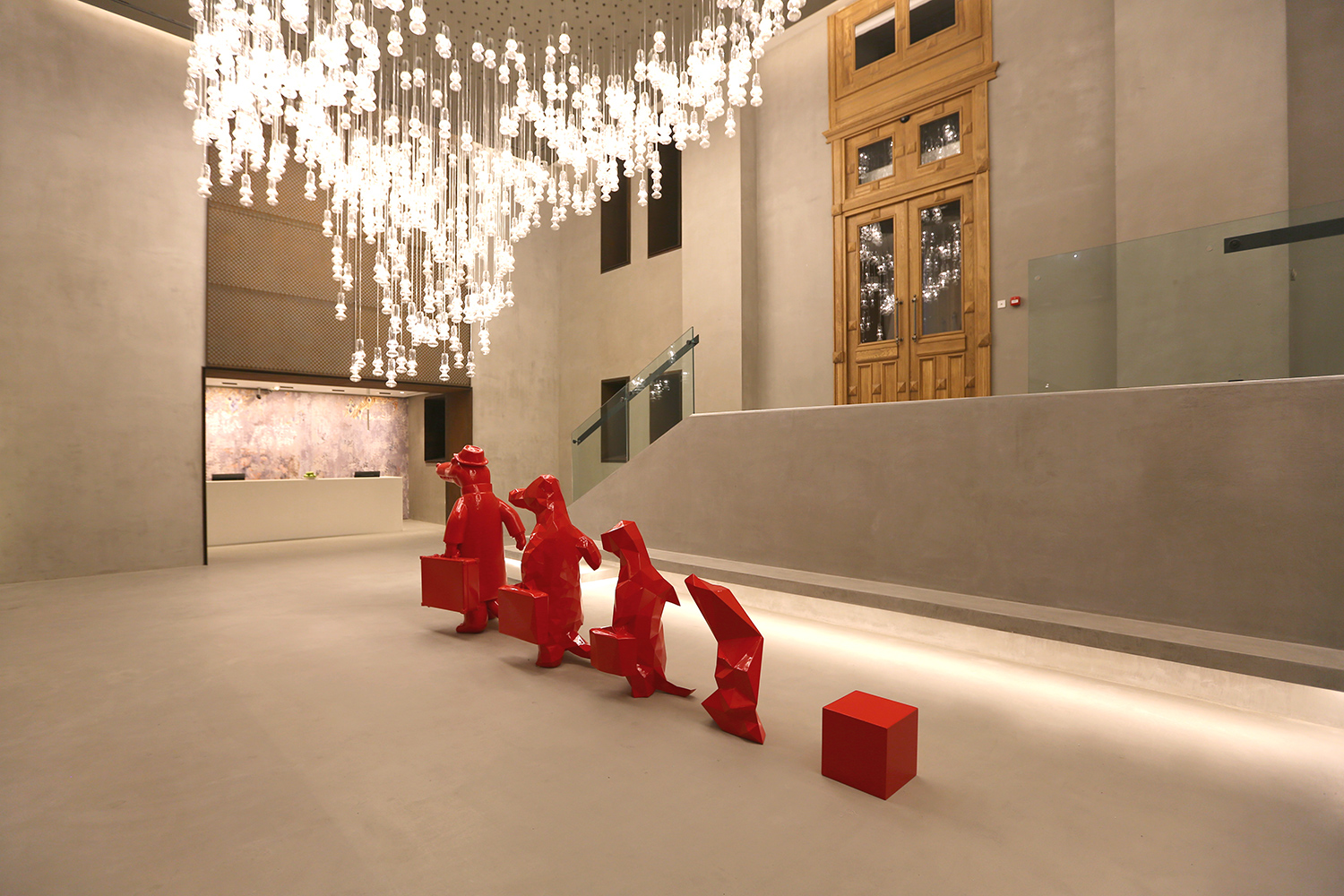 Date: 2018
Where: Kazan, Russia
Materials: Microtopping®, Lixio® and Purometallo
Located in one of the most important commercial, cultural and industrial hubs of Central European Russia, The Kazan Palace Hotel by Tasigo is a 5 star luxury hotel opened in 2018, after the extensive restoration of a forsaken 20th century hospital. Ideal Work Microtopping® has been chosen for covering the interior of the hotel's 66 rooms; used on both the floor and on the hall's walls, the surface creates a perfect continuity between the existing materials and today's modern furniture. Interestingly and additionally,, Microtopping® has also been applied to some pieces of solid furniture such as the restaurant's tables and pots.