Antoniuskirche and raw concrete, Basilea's innovative religious building
Antoniuskirche is an impressive contemporary building; the result of Karl Moser's futuristic creativity and of the work of Doppler and Sohn's construction company.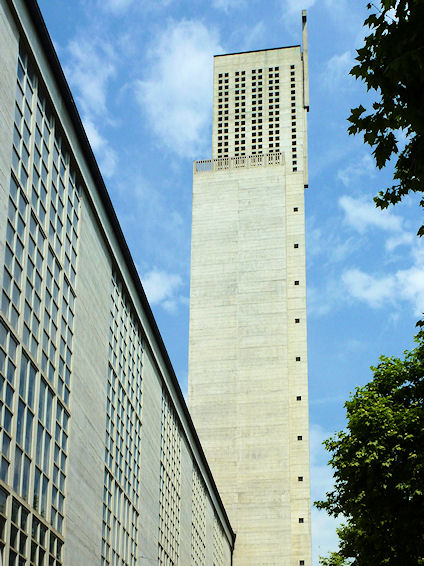 Built between 1925 and 1927 in Basilea's district of St. Johann, it has been the first Swiss church built with the technique of raw concrete.
The structure: size and materials
With a length of 60 meters and a height and width of 22 meters, this church owns the majesty of a cathedral.
The bell tower is 62 meters high: it rises above all the district's surrounding buildings and is visible from many points of view.
Even though not all the population liked the choice leaving the structure without plasters or decorative surfaces, in 1987 Antoniuskirche was officially recognized as a historic building.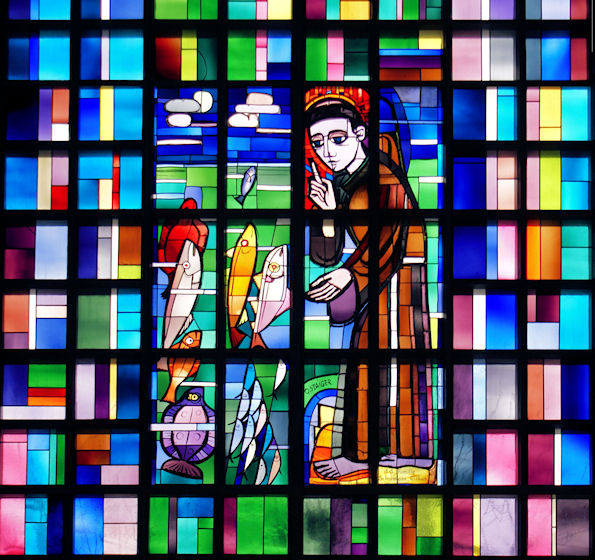 Antoniuskirche's historiated stained glass windows
Antoniuskirche's stained glass windows are 4,8 meters long and 13,8 meters wide. They break the concrete's continuity and create evocative light effects inside the building. The historiated stained glass windows are 11 and they have been created by the artists Hans Stocker and Otto Staiger between 1926 and 1930. Each of them represents a chapter of Saint Anthony's life or an iconographically important character of the Gospel.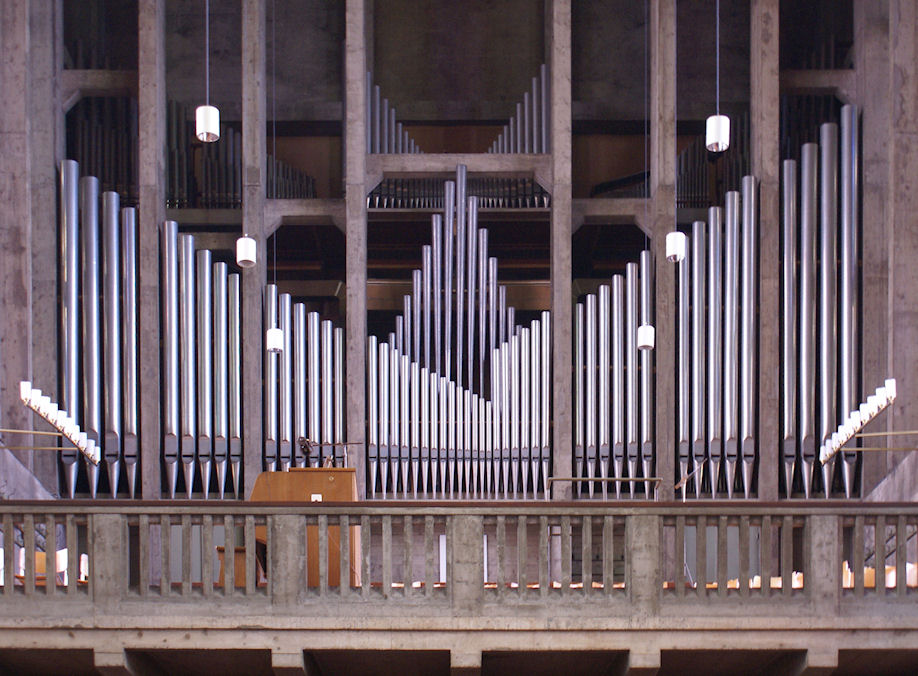 The church's decor
Inside the building the main altar as well as other two side altars are coated with dark red/brown Klinker, as well as the choir area.
A majestic pulpit suspending on the aisle is embellished by brass bas-reliefs and a wide squared roof held up by thin columns.
The bas-reliefs as interior decor
Different areas of the building have been decorated with brass bas-reliefs: over the main altar, on the pulpit and on the the inner concrete walls. Their size makes them easily recognizable by visitors and believers.
The baptistery
The church's baptistery has been completely renovated in 2012. The vault is partially barrel-shaped and the red walls, whose colour creates a contrast with concrete's austerity, convey towards the altar, where a painting by August Wanner from 1928 has been carefully restored.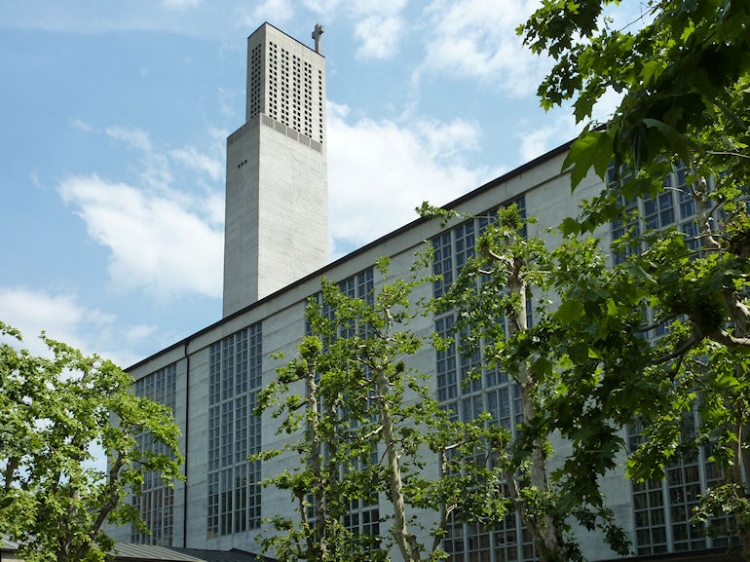 Antoniuskirche today
Antoniuskirche is today recognized as an architectural masterpiece and as such, it is signposted in many national touristic guides. It is the destination for a large number of visitors and students from different
Photos © Felix Leo – St. Anton-church www.antoniuskirche.ch