An open-air festival to celebrate the 30th anniversary of the fall of the Berlin Wall.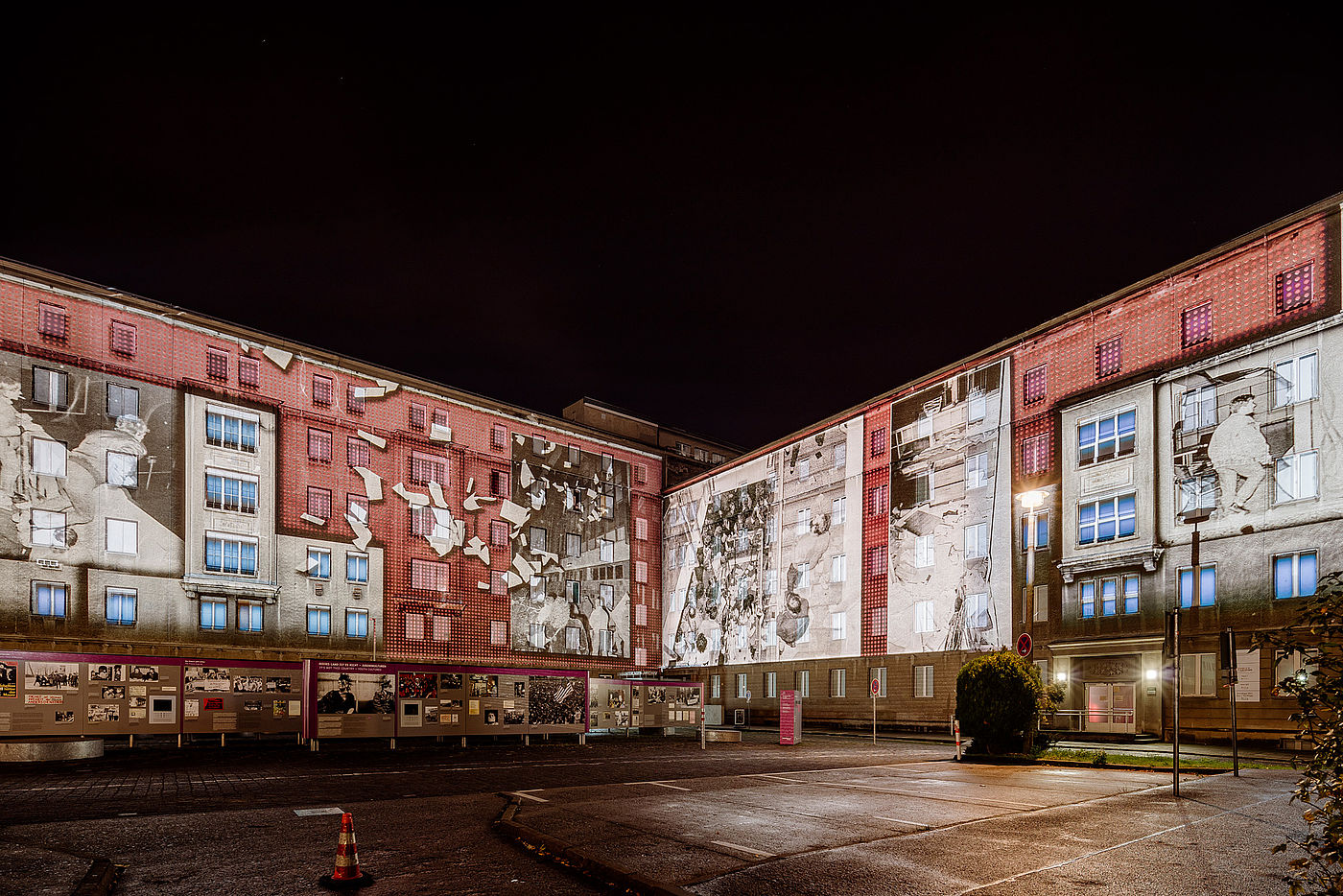 An open-air festival to celebrate the 30th anniversary of the fall of the Berlin Wall.
On the 30th anniversary of the peaceful revolution which brought about the fall of the Berlin Wall, the city of Berlin is turning into an open-air museum.
Over seven days, seven locations will take part in the narration of this historical moment, hosting exhibitions and events related to this momentous occassi during 1989/1990.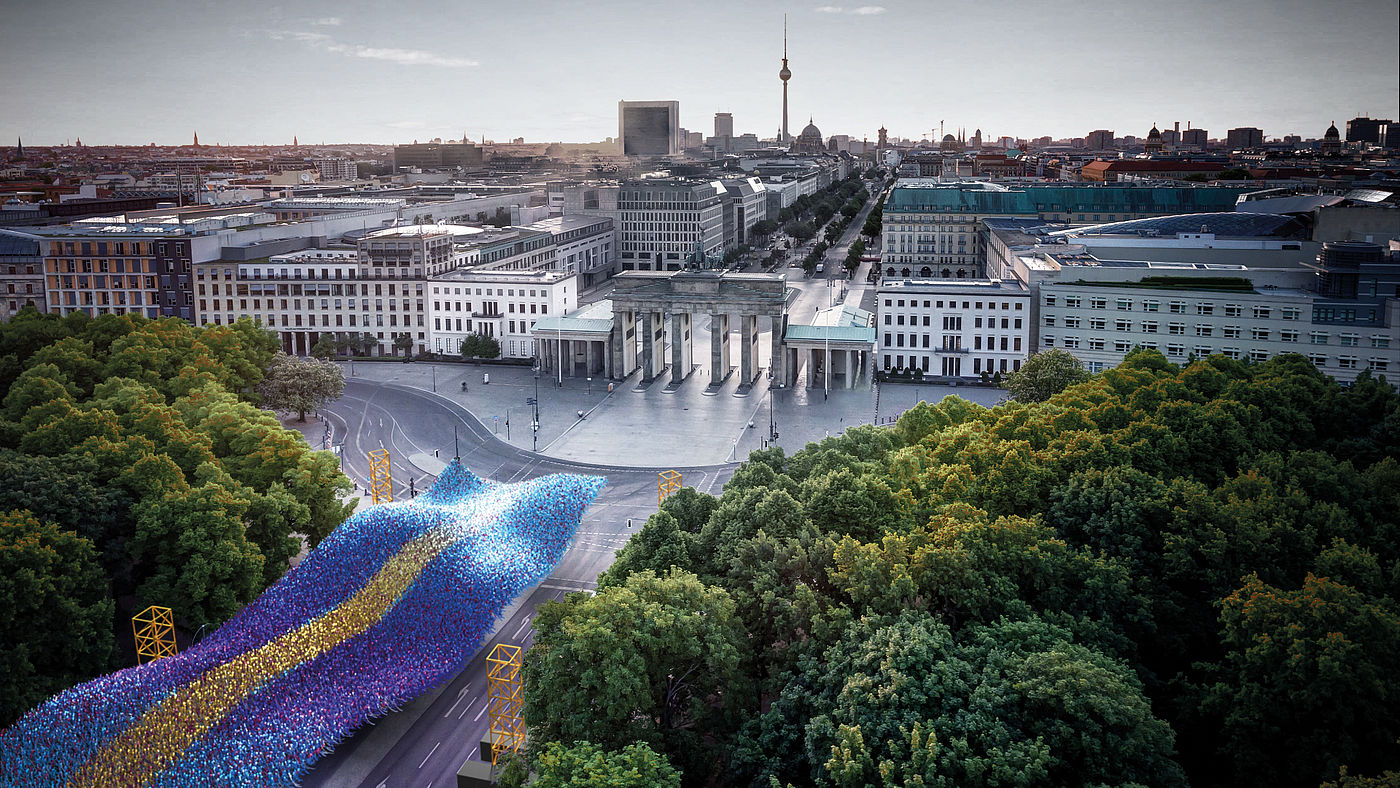 History in 3D
Images, animations and sounds will enliven building facades at key loctions involved in the peaceful revolution and fall of the Wall.
In Alexanderplatz, the voices of hundreds of thousands of demonstrators who challenged the Socialist Party's leadership on 4th November 1989 will be heard, with their hopes, their wishes and their demands; in the meantime, at the Humboldt Forum, the Palast der Republik's historical facade will once again be shown.
Additional videos can be see at the Gethsemanekirche, Kurfürstendamm, Alexanderplatz, Stasimuseum, Schlossplatz and at the East Side Gallery, each one related to a specific moment in the city's revolutionary time.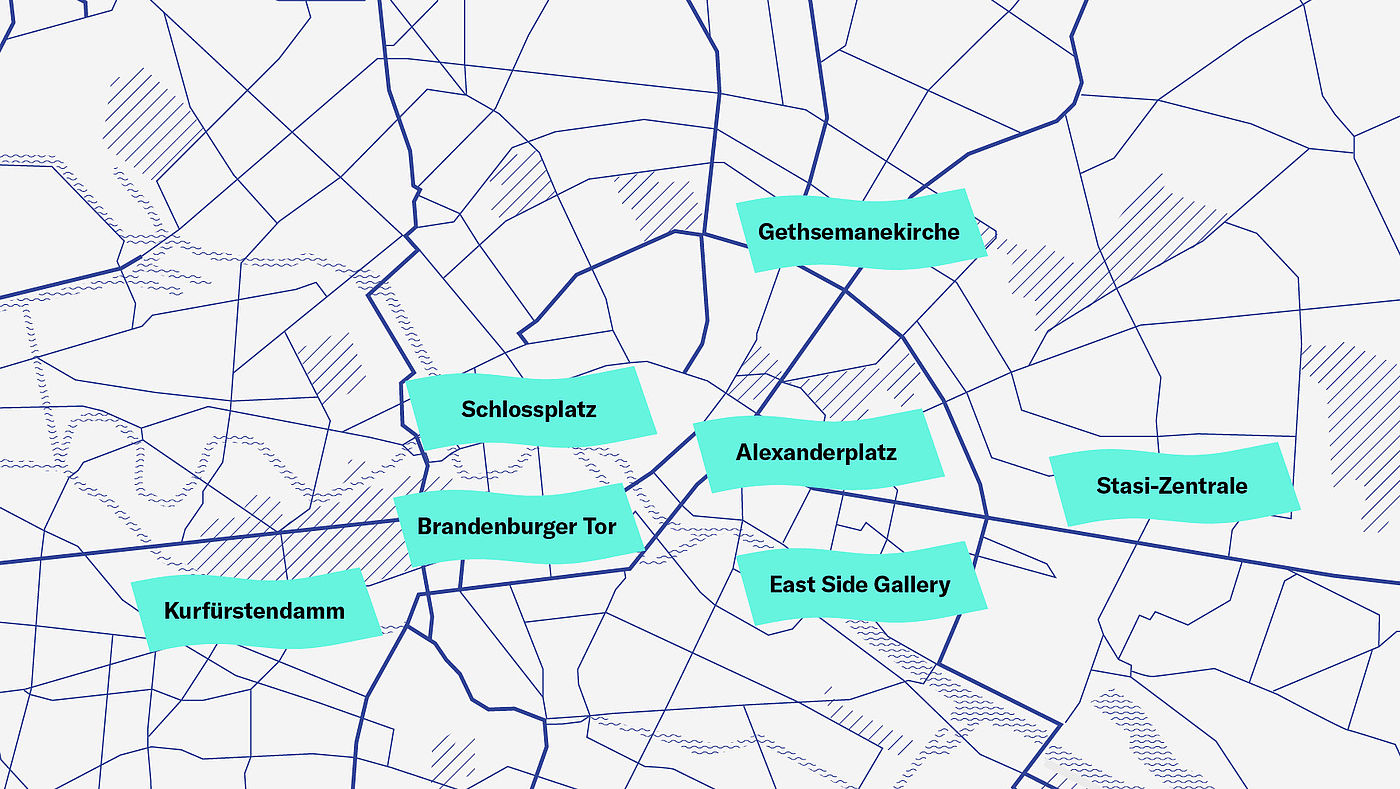 30.000 messages for the future
Memories, hopes and wishes will be embodied by the great installation "Your Vision in the Skies above Berlin" near the BrandeburgGate. 30.000 messages will be displayed on this unique artwork, designed by Patrick Shearn of Poetic Kinetics, in honour of those hundreds of people who raised their voices between the Summer of 1989 and Spring of 1990, changing history in the process.
More than 100 open-air events
7 open-air exhibitions and more than a hundred events: the festival programme "30 Jahre Friedliche Revolution – Mauerfall" includes workshops, film festivals, guided tours of the most significant locations, performances, discussion forums, the creation of a great collaborative film and many concerts: Patti Smith will perform together with Tony Shanahan at the Gethsemanekirche on the 5th of November; the Staatskapelle Berlin will be conducted by Daniel Baremboim and DJ WestBam will perform at the Brandeburg Gate on the night of the 9th of November.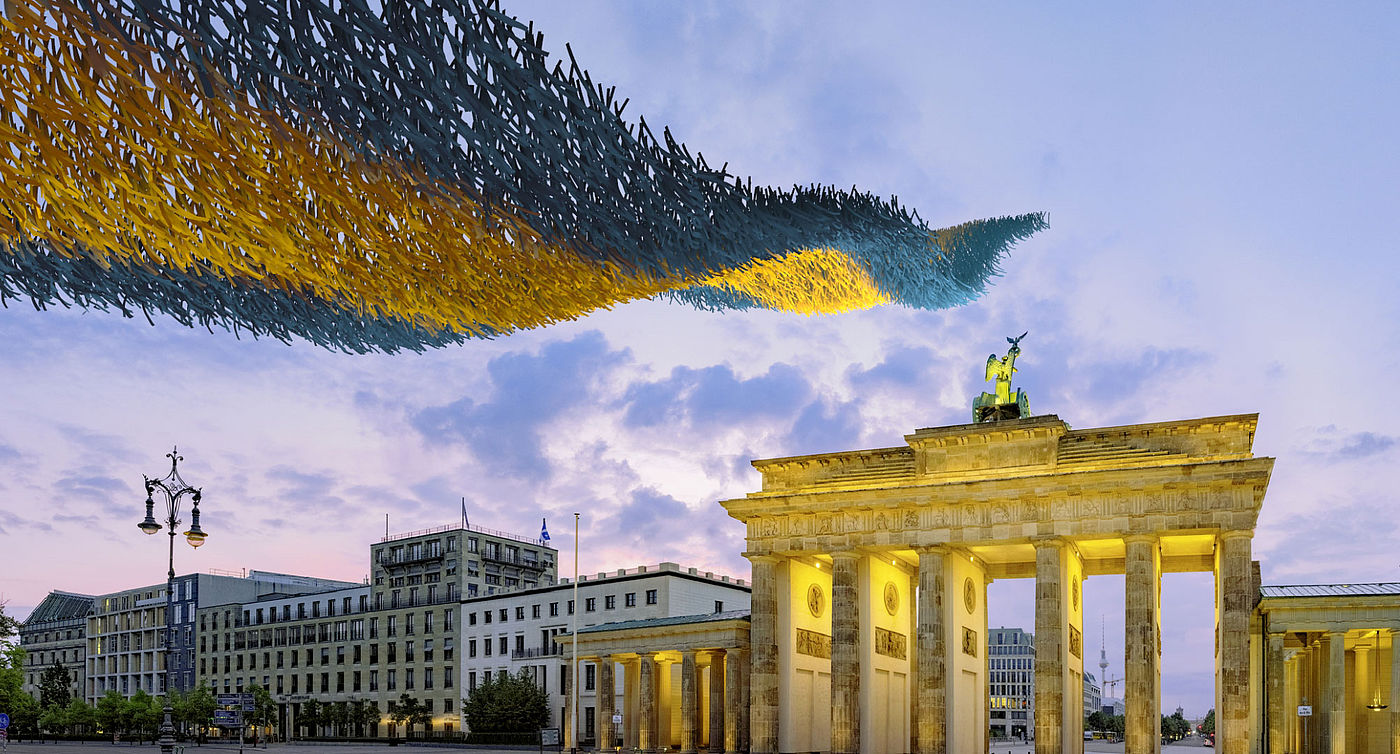 Not only live events: reality in the service of history.
MauAR app offers a truly unique digital experience: this application (which can be downloaded from the website www.mauar.berlin) will allow a 3D vision of roughly 160 kms of the Berlin Wall, giving the viewers a realistic overlook of what happened around the border, indelibly marking history.
For more information and to check out the programme: www.kulturprojekte.berlin/
Die Festivalwoche "30 Jahre Friedliche Revolution – Mauerfall" ist eine Initiative des Landes Berlins und wird von der Kulturprojekte Berlin in Kooperation mit dem Berliner Beauftragen zur Aufarbeitung der SED-Diktatur, der Stiftung Berliner Mauer und der Robert-Havemann-Gesellschaft realisiert.