7 advantages when using decorative concrete for external applications.
If you are thinking of renovating or improving the external surfaces of your home or business, you should consider decorative concrete. Ideal Work offers a vast choice of decorative concrete surfaces that can add value and personality to any flatwork area and meet the most diverse aesthetic desires.
Let's go through the seven main advantages that come with choosing a decorative concrete solution for external spaces.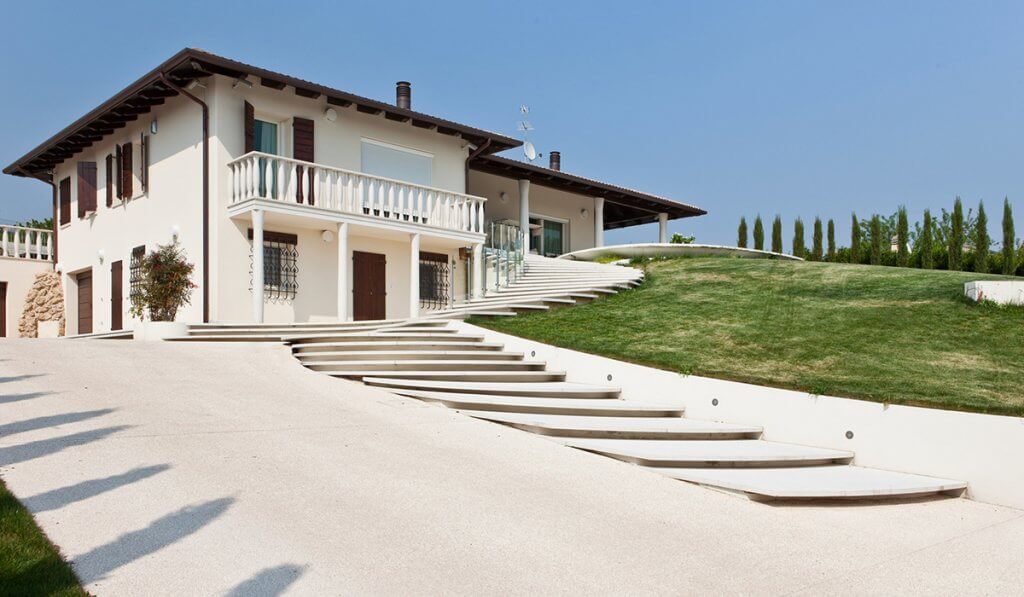 Multiple design opportunities
With Ideal Work solutions, the possibilities are endless: almost all customers' ideas are feasible. The many different colours, patterns and textures available meet the most varied needs.
With such a wide range of surfaces, it is possible to make an almost completely unique choice, able to suit any style or type of furniture.
Strength
Concrete is extremely resistant to heavy loads and pressure. All the elements – whether natural or not – that usually cause wear in other kinds of flatwork hardly affect concrete.
Easy maintenance
Keeping decorative concrete surfaces at their best requires minimum maintenance. Specific products and treatments contribute to the maintenance of all kinds of concrete surfaces.
Respect for the environment
Ideal Work's cement-based systems offer some of the most ecological options on the market.
In most cases, they can be applied directly over the existing surface. This means minimal impact on the environment as well as on the resources and materials available.
Versatility
Our surfaces can be used in any residential or commercial project, regardless of the surface's final intended use: driveways, walkways, patios, car parks, ramps, courtyards, pool decks, gardens and so on.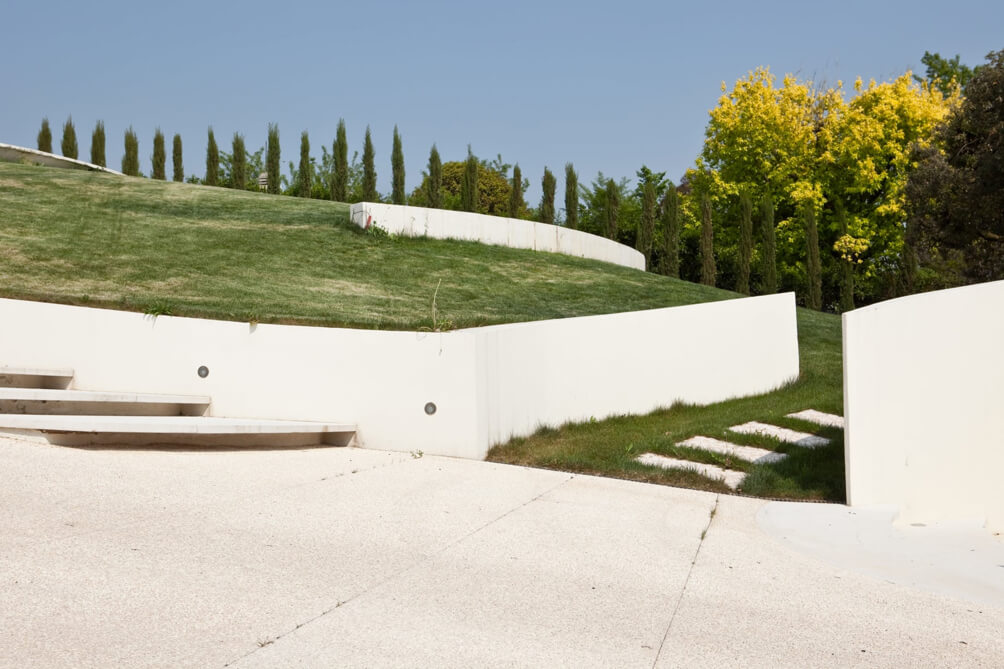 Durability
If adequately sealed and maintained, a concrete surface can last indefinitely, which can not only save money but also avoid the necessity for periodic re-installations.
Recycling
A concrete surface can be recycled and re-used in internal spaces which significantly reduces waste. At the end of its life-cycle, concrete can be crumbled to obtain sand and gravel to be re-employed in the production of new concrete or in other applications. Once again, this allows considerable saving of resources.