Private Residence in Croatia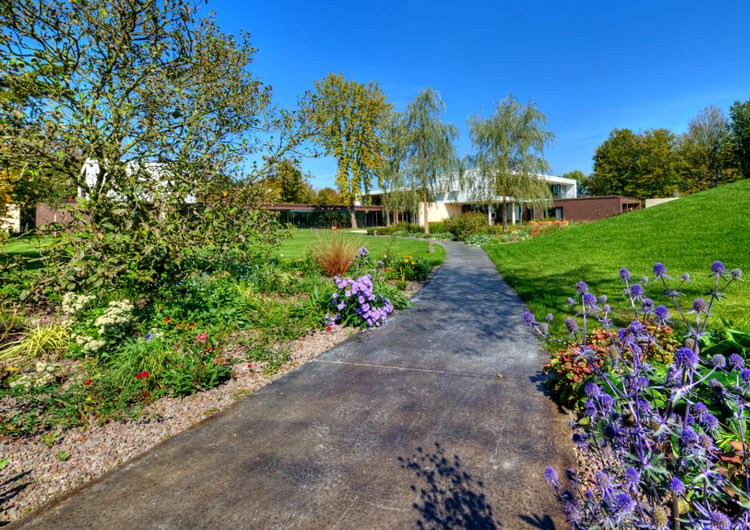 A beautiful Croatian villa, fully integrated into the local landscape
In a spellbinding landscape full of trees, shrubs and flowers, crossed by paths and dainty rivulets, sits a modern villa with a clearly rationalist design.
To subtly integrate the architecture into the surrounding landscape, two Ideal Work solutions were used: SassoItalia and Acid-Stain system. The former guarantees a harmonious effect, blending superbly with the surrounding landscape, whilst the latter was used to create beautiful walkways with a shimmering metallic effect.
The front patio and some of the walkways in the park were created using SassoItalia, a unique exposed aggregate system that is made using natural local materials as well as Ideal Work binders and aggregates. In this case, local aggregates were mixed with grey cement and straw yellow colouring. The effect is very natural and harmonises well with the building's architecture. SassoItalia is a long-lasting material thanks to its durable monolithic structure. It prevents the growth of weeds, a problem which often affects sectional hard landscaping in green spaces.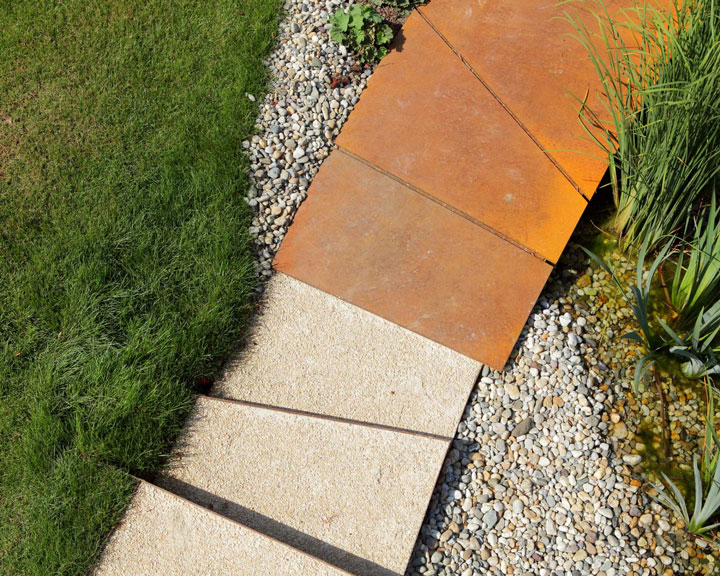 The building's highly original outdoor design was taken to another level by Ideal Work's Acid-Stain system. This is formed by the reaction of acidic colorants which penetrate and become part of the concrete, reacting with the free lime and permanently altering its appearance.
The Amber shade has a "lived in" look, similar to copper, which enhances the appearance of the building. The Ebony colour chosen for one of the avenues leading out of the villa creates a dark metallic effect.
Originally created for indoor use, the structure of our Acid-Stain system ensures a high level of abrasion resistance and durability, even when used outdoors, as it permanently colours the concrete itself, not just the surface. Resistant to water and weathering, it adds to the beauty of the villa's garden and will not deteriorate over time.
Date: 2014
Place: Osijek, Croatia
Solutions chosen for Private Residence in Croatia