What are trowel-finished concrete floors?
Trowel-finished concrete floors are seamless surfaces that recreate the concrete effect. They can be applied to any kind of surface, indoor and outdoor, horizontally or vertically. The decorative effects that can be obtained with a trowel-finished concrete surface are several and always customizable. Furthermore, its high-adhesion makes trowel concrete suitable for any existing surface avoiding all demolitions and providing a number of advantages in terms of costs and time.
Thanks to some specific treatments, trowel concrete guarantees a high resistance to abrasion, wear, chemical agents, weather conditions and water penetration. It is also easy and quick to clean.
Its name derives from the trowel used for the application; after preparing the substrate, the authorized applicator installs the product through the use of a trowel.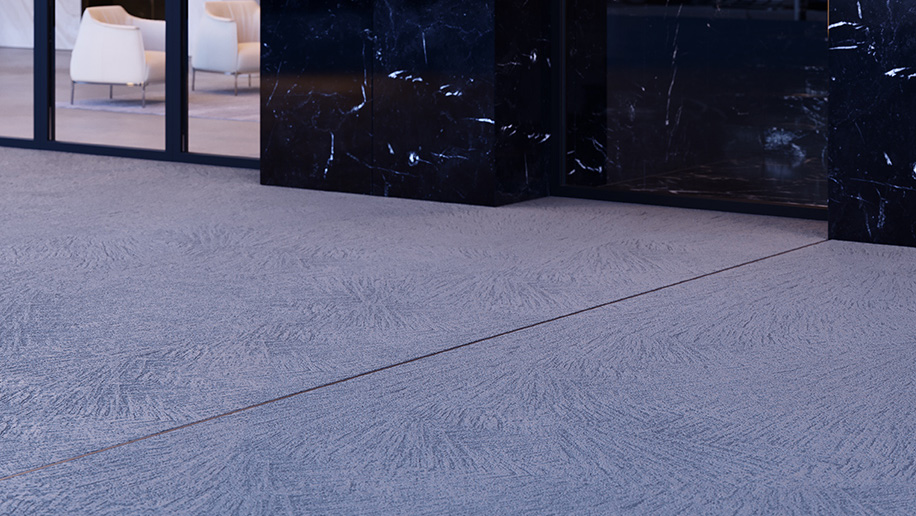 Can it be applied over tiles?
Trowel-finished concrete can be applied over any kind of surface without the need of removing it, being it covered with wood, bricks or ceramic tiles. It's therefore possible to obtain a new modern surface in a very short time. The high-adhesion allows to apply trowel-finished concrete not only on horizontal surfaces but also on vertical ones: it is therefore possible to coat walls and various other elements of the house such as fireplaces, columns, etc.
Quick-to-install and easy to maintain, trowel concrete allows to change the look of a space in a few simple steps. It is also customizable with many different colours and textures.
Coating an old floor with trowel concrete
For a trowel-finished cement floor it's essential to turn to a highly qualified applicator. After a first inspection to evaluate the surface to cover, he will set the application in the appropriate manner. Trowel-finished cement floors can generally be applied to almost any existing floor, being it made of wood, ceramic or concrete without removing it.
Trowel-finished concrete floors are slip-resistant
The trowel-finished concrete floor's particular rough texture and high-adhesion make it a slip-resistant surface. For this reason the trowel concrete floor is ideal for outdoor applications such as pooldecks and walkways.
Trowel-finished concrete colours
The available colours for trowel-finished concrete are endless. It is in fact a greatly customizable surface. Here are some examples:
– Grey trowel concrete is ideal for industrial style spaces. It also suits other contexts though, such as country or shabby spaces where it can be combined with wooden or metallic accessories.
– Brick red trowel concrete matches stone for a typically Italian look.
– Blue trowel concrete is ideal to coat walls, possibly combined with light colours and jungle style details for a more eccentric look.
The customization possibilities are endless and not only for floors and walls, but also for tables, fireplaces, bathrooms. Every space will be designed according to one's own taste and desires.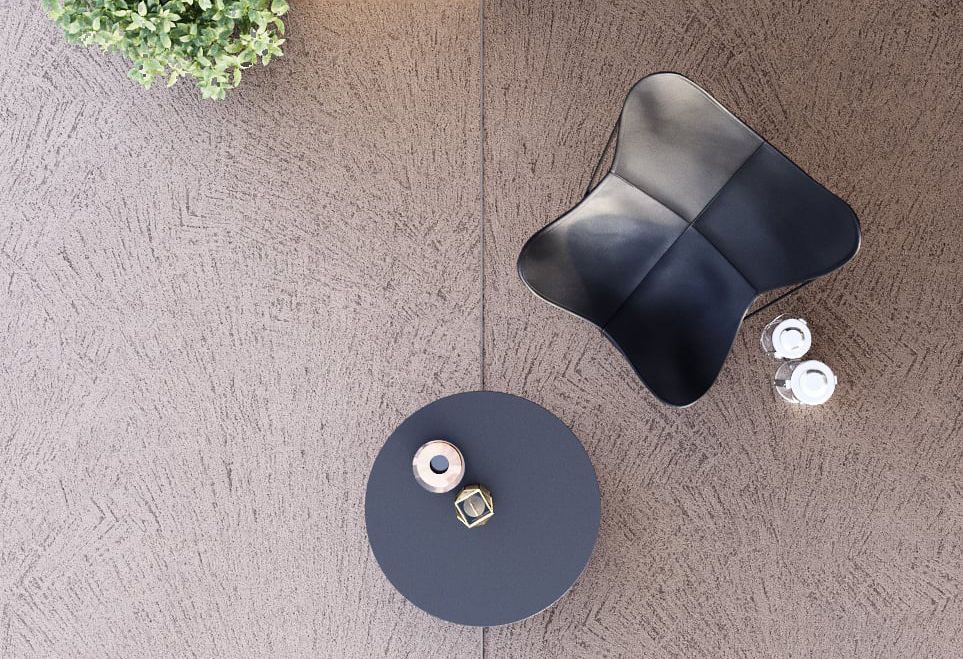 The difference between trowel concrete and resin
The differences between trowel concrete and resin are many: the resin floor is epoxy-based, which means it's based on thermosetting polymers, it has a shiny effect and it is subject to yellowing over time. Trowel concrete is cement-based and guarantees a high tactility and a more natural effect; it's nor subject to indentations and yellowing. Moreover, while the resin can be applied only on the floor, concrete can be applied on walls and vertical surfaces in general too.
Trowel-finished concrete pooldecks
Amongst Ideal Work®'s surfaces, Rasico® is ideal to obtain an impactful long-lasting surface. In this project it has been used to cover a pooldeck, giving the hardscape an elegant, contemporary look. Some specific protection treatments make Rasico® resistant to abrasion, oil, water, UV rays and weather conditions.