The origins of Ideal Work's unique beauty: a history of certified quality, constant innovation and positive relationships
Passion, respect and enthusiasm are the core values leading Ideal Work's development since its founding in Vallà di Riese Pio X, a small town in the province of Treviso. There, in 1997, the company originated from a meeting of former specialised applicator Maurizio Pontello and commercial director Luca Seminati.
Their great passion for decorative surfaces soon expanded and eventually involved all the people they worked with: from applicators, which they started to train on both local and international levels, to companies, architects and professionals from across the construction and landscape industries who chose to use Ideal Work's products.
The versatility of Microtopping® and other cement polymers, developed in over 20 years of activity in the sector, allowed Ideal Work to expand beyond national and European borders. The company is achieving increasingly substantial sales records in American, Arabic, Australian, Canadian, Chinese and Russian markets, which now account for over 65% of the company's total turnover.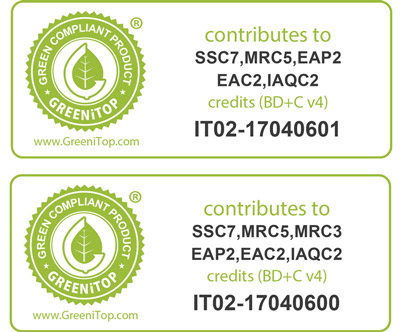 The unique, unrepeatable beauty created from cement-based materials by certified applicators' artisan skills is the result of a consolidated corporate approach focused on great attention to the quality of materials and the sustainability of manufacturing processes.
These high standards are guaranteed by:
• UNI EN ISO 9001: 2015 certification, which awards the company's constant commitment to improving the processes aimed at optimising customer satisfaction as well as company performances;
• the adhesion to Green Building Council Italia, a non-profit association that aims at promoting sustainable building through the introduction, on a national level, of LEED certification system.
These are just two examples of Ideal Work's great attention to customers' needs and they represent the basis for researching innovative, satisfactory solutions consistent with future development.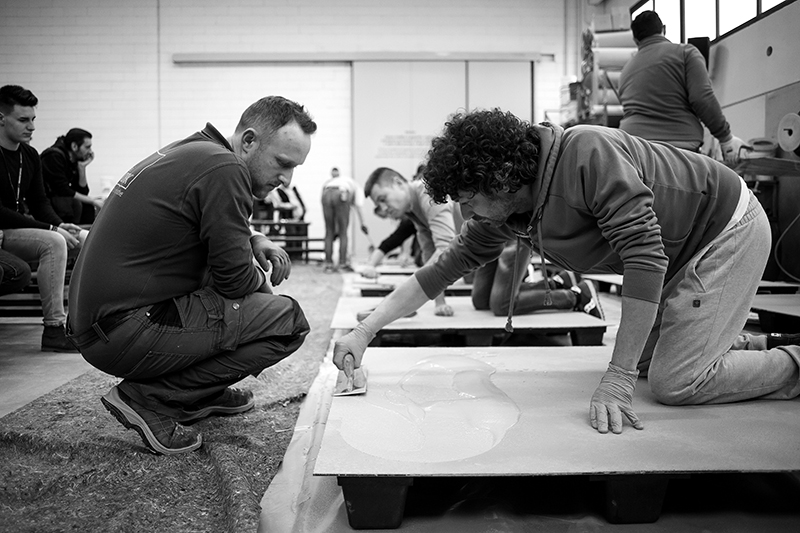 Technical quality is accompanied by another important value: the importance of the company's relationships with all the people who choose Ideal Work products.
Such value is supported by constant attention to the training and updating of specialised applicators and, on a more global level, by a consulting service available for customers who seek advice for their projects.
Cooperation, collaboration and listening are what the company offers to any client who decides to become a partner and a member of Ideal Work's team, a team in relentless evolution, dedicated to continuous development.