Zoya Museum
A contemporary shape for memories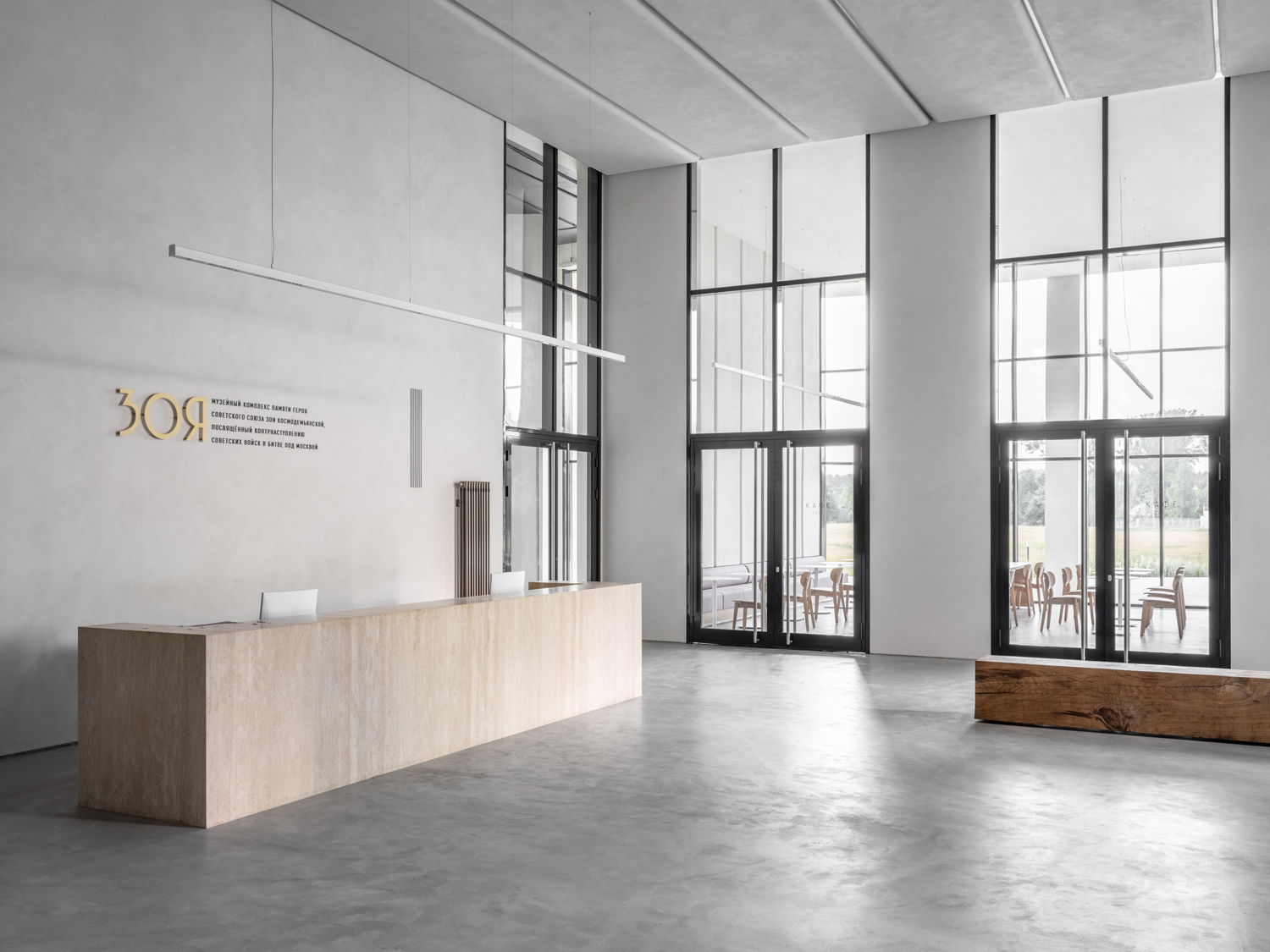 Located in the small village of Petrischevo near Moscow, the Zoya Museum has been designed by architects A2M to commemorate a Russian heroine of World War II, Zoya Kosmodemyanskaya. The interior is characterised by minimalism and precision – a setting into which Ideal Work's solutions Nuvolato Architop® and Microtopping® fit perfectly Their use in such environments is not merely aesthetic, but also enhances the building by making the exhibits stand out.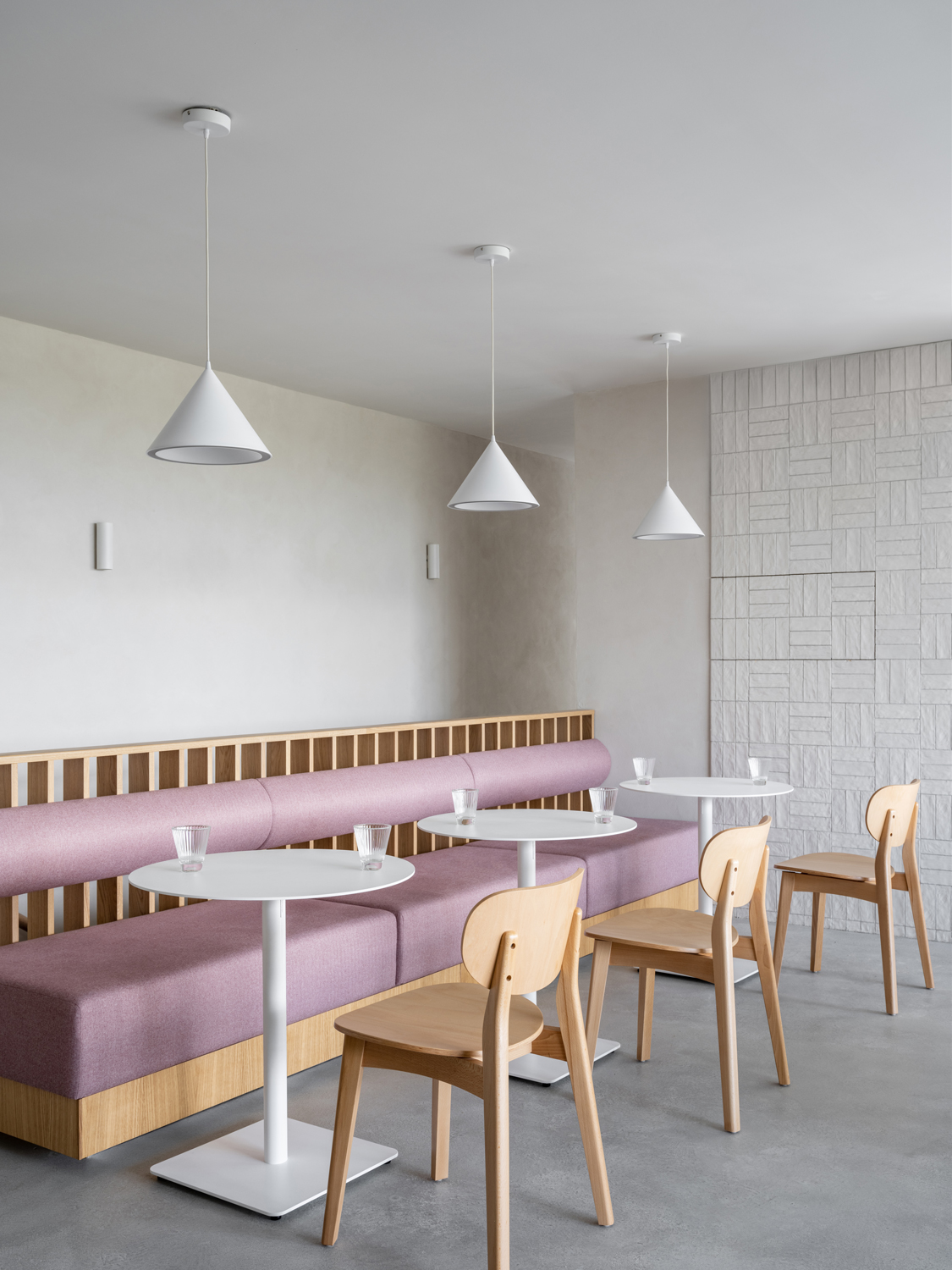 The small village of Petrischevo, near Moscow, is surrounded by nature and other villages and is where the Zoya Museum almost blends in with the landscape. Designed by A2M architects, this museum complex has been built to commemorate Zoya Kosmodemyanskaya, a heroine of World War II, who was executed by the German army in 1941 in the exact place where the Museum now stands.
The Museum has been designed as a grouping of independent buildings, interconnected by a colonnade that extends along the whole perimeter of the complex. The main building is located in the centre and covers in excess of 2500 m2 over two floors. It includes an exhibition area, café, gift shop and associated services. Every room has been designed as a stand-alone area with its own interpretive function and large outward-facing windows, allowing the historical location to take part in the exhibition's narrative.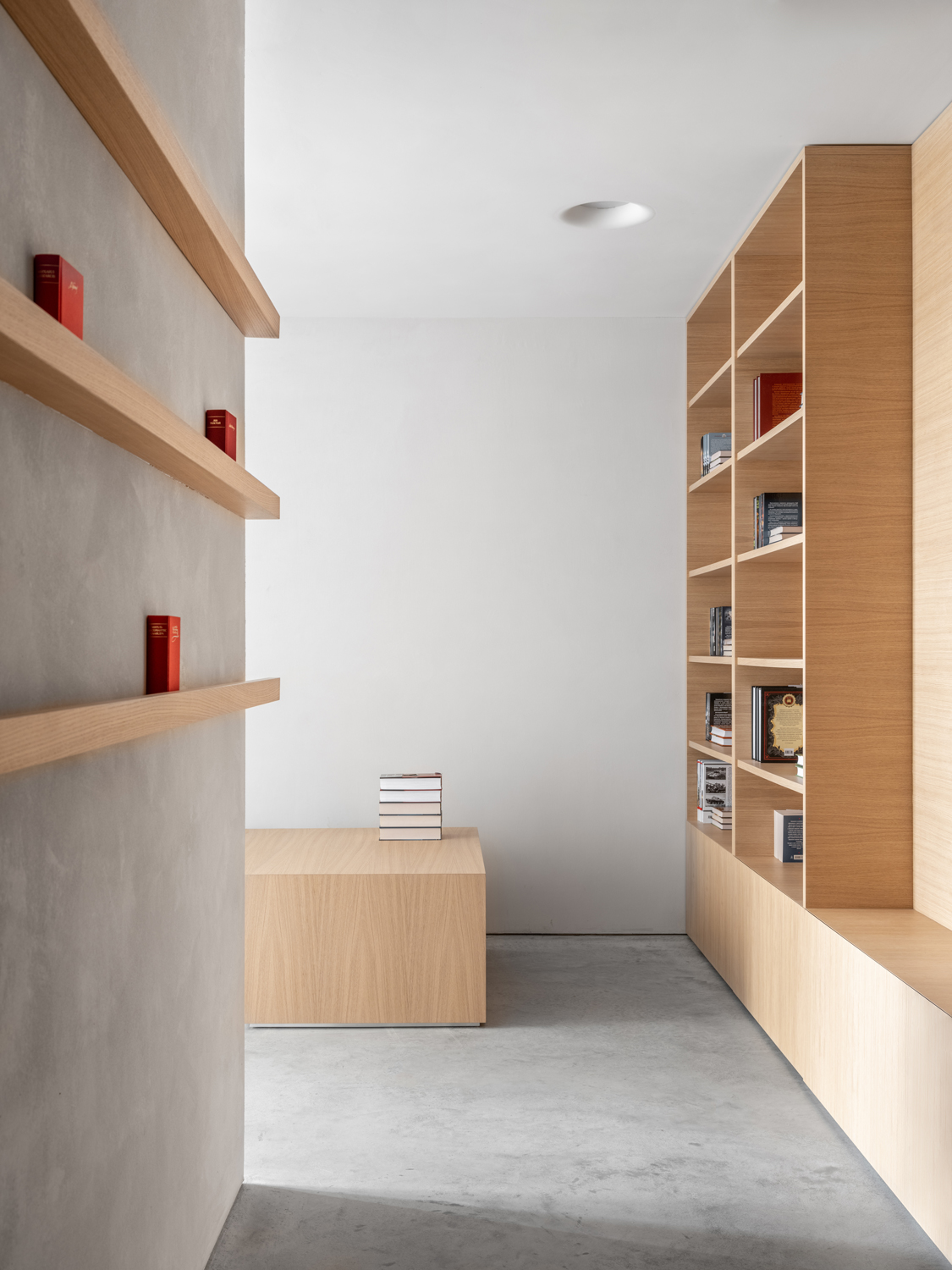 If the outer façade looks rational and geometrical, the interiors reflect this with their minimalist and sharp lines. Natural materials such as wood and neutral shades combine in enhancing the exhibition and transporting the visitor to a space beyond time. In this particular setting, natural light plays a key role: through the large windows, the internal and the external dimensions communicate with continuity and the environment acquires a great liveliness and visual magnitude.
As for the general wall and floor surfaces, the project required a solution which provided great technical performance combined with an aesthetic neutrality able to make the exhibited items stand out. Ideal Work's Nuvolato Architop® was chosen for its high foot traffic and abrasion resistance, along with its long-lasting durability. Nuvolato Architop® was used to cover the entire museum's floor, whilst Microtopping®, with its welcoming silken effect, was chosen for the walls and the bookshop.
Thanks to their ability to unify and visually enlarge different spaces, these two contemporary, seamless surfaces represent an ideal solution for exhibition environments such as the Zoya Museum. In addition, the concrete effect of both brutalist Nuvolato Architop® and soft, tactile Microtopping® can be combined with the most diverse materials and furniture styles. They perfectly match a wide range of looks, from the most eclectic to the most geometrical and minimalist, as here in the Zoya Museum.
Date: 2020
Place: Petrishchevo, Russia
Designers: A2M
Solutions chosen for Zoya Museum