Teseum Museum in Tongeren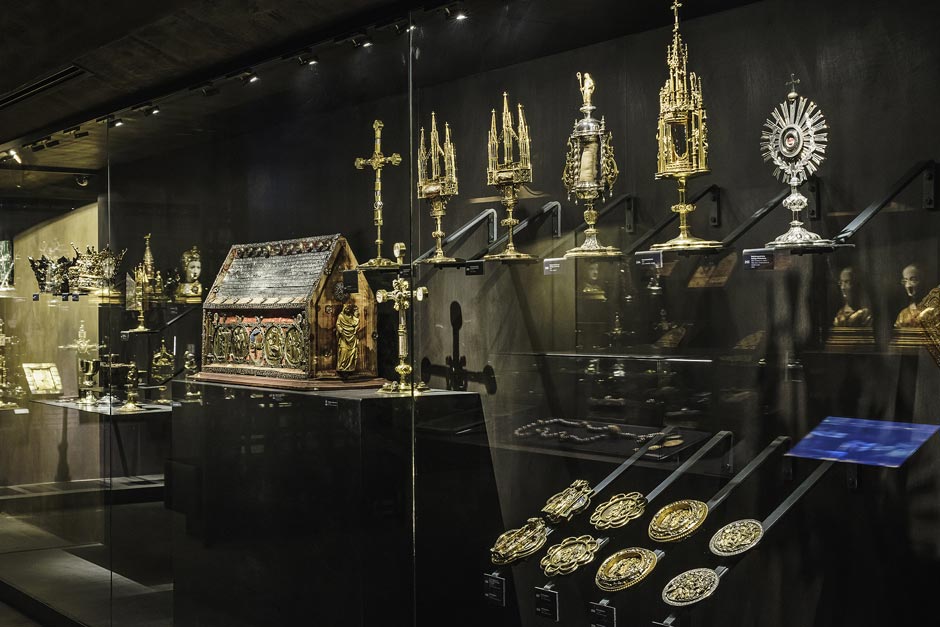 Micro-cement as a coating for museums and exhibition spaces
The Basilica of Our Lady in Tongeren is one of the largest churches in Belgium, with the country's richest collection of religious art from the 6th to the 20th centuries. The basilica's wealth of collections is housed in the Teseum, a museum pathway featuring a modern set design by Bailleul Ontwerpbureau design studio and designer Chris van Brussel from the Michel Janssen architecture studio.
Microtopping was chosen as a coating for the walls and corridors to contrast with the golden lustre of the works on display. The neutral appearance of the micro-cement accentuates the splendour of the riches housed in the building.
"It was a real honour to participate in a historic and artistic project of this magnitude," says Ronny Wuyts, Manager of Texture Painting, the company that handled the installation. "We used Microtopping because it allowed us to create a smooth surface with no joints and a natural effect which could accentuate the beauty of the exhibits."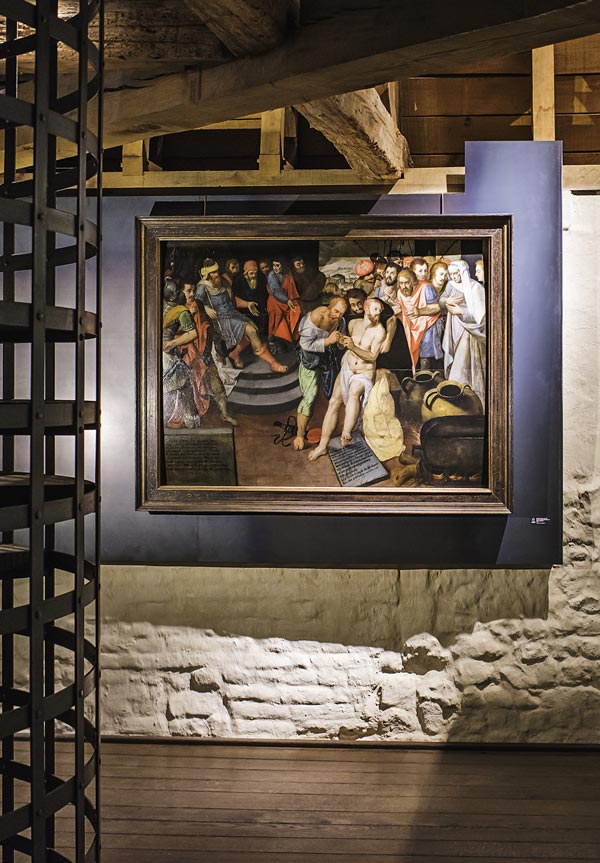 This choice confirms the versatility of Microtopping: normally used in minimalist and contemporary settings, it also lends itself perfectly to historic and classical spaces, where it is a natural fit. It's lack of joints and textured effect make it ideal for showcasing the collections of museums and exhibition venues.
The minimalist visual impact of micro-cement, combined with it's special technical features such as wear and heat resistance, make Microtopping the perfect floor surface, ideally suited to withstanding the heavy foot traffic of museum visitors over a long period of time.
This product is not just functional, but also highly flexible in design, from the colours to the subtle differences in effects to the finishes. In specific locations within the Teseum in Tongeren, Microtopping was customised with special acid-stain and lacquer effects to highlight the magnificence of the display cases.
Date: 2016
Place: Tongeren, Belgium
Designer: Michel Janssen studio
Solutions chosen for Teseum Museum in Tongeren