Restaurant Nærvær
In the heart of Copenhagen, there is an elegant wine bar / restaurant that welcomes its customers with style, refinement and, above all, warmth. Natural materials, dark and warm colours, details inspired by nature: everything contributes to creating an intimate and pleasant atmosphere.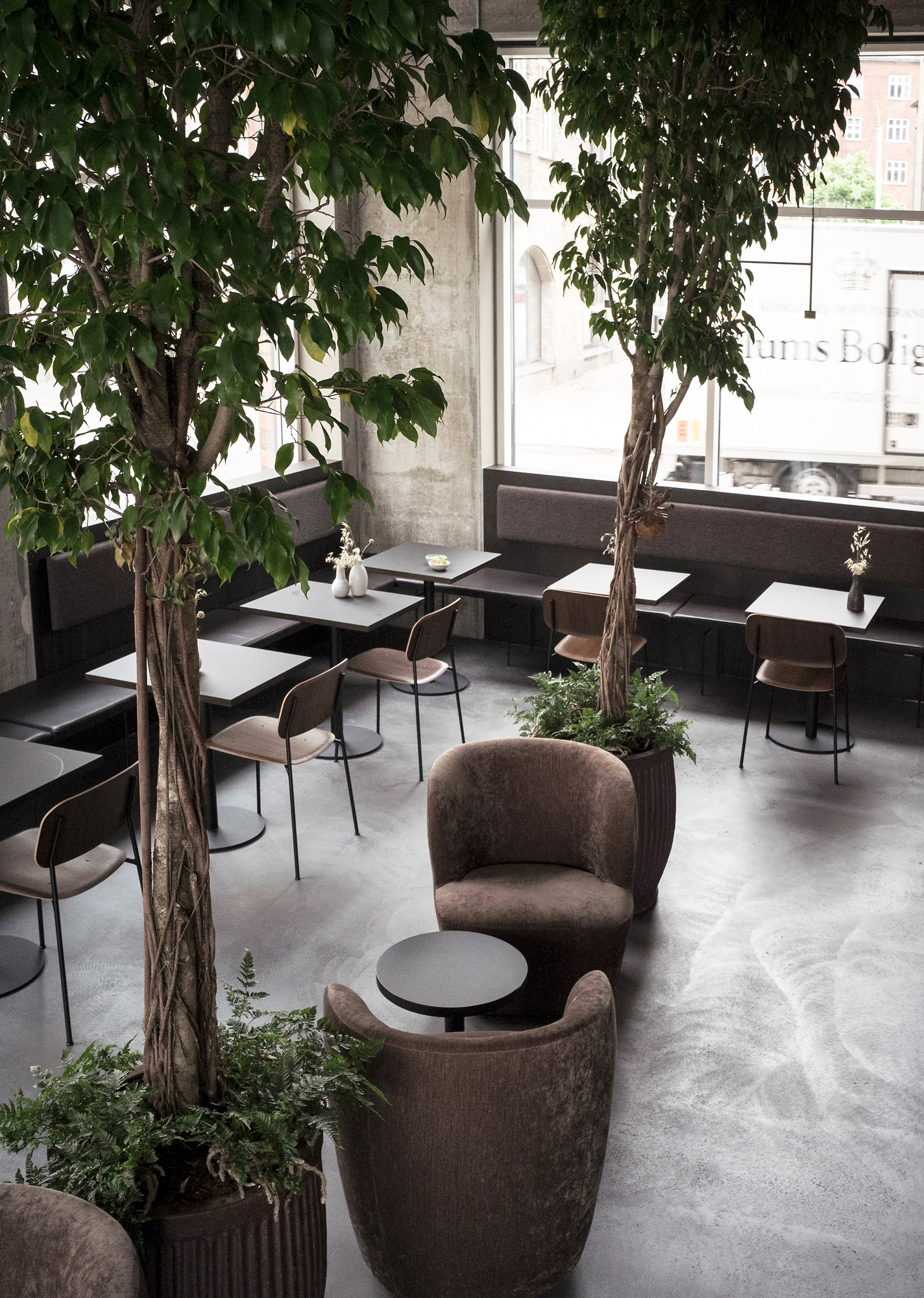 Industrial doesn't mean cold.
To understand this, all you must do is enter the Naervaer wine bar/ restaurant in Copenhagen, certainly a place of industrial style, but intimate, welcoming, where people gather to discuss and taste wines and delicacies. To achieve this atmosphere that is informal, hospitable and full of warmth, the Norm Architects studio used a palette of dark and warm colours combined with soft lighting.
The materials are chosen to complement the typically industrial space yet, by introducing shades and textures, these are able to lighten and soften the effect for a more comfortable environment. Wood, stone, metal: the various materials used are all natural and have been modified to create dark and industrial surfaces that recall the spirit of the place.
Architop®, the decorative and continuous cement flooring from Ideal Work, contributes to the "heated" industrial style. Architop® can be brutal, scratchy and beautiful yet through its high-strength and durability is perfect for public places. The chosen colour, in shades of grey, was formulated by the OL Gulve ApS-Denmark applier. All materials, including Architop®, have been selected for their natural qualities, durability and ability to improve over time and use. The different use of materials, colours and furniture ultimately enhances the intimate experience, as evidenced by the choice of velvet armchairs alternating with 'basic' seats.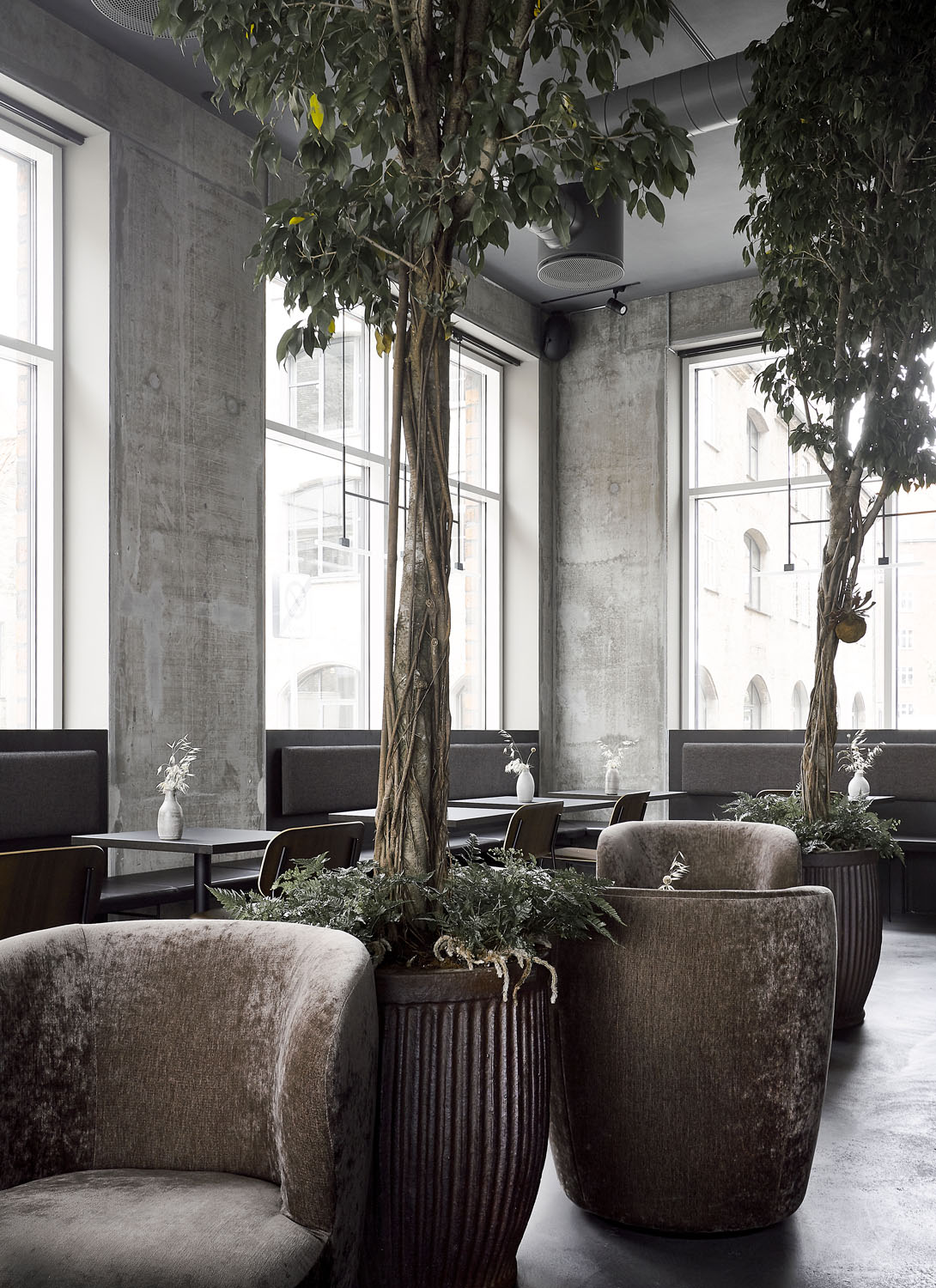 The material surfaces are accompanied by crockery, bowls and craft pots. The industrial light fittings have been created with steel frames and thin tubular diffusers that offer a warm, delicate and suffused light. A touch of nature is also given by the presence of trees and potted plants. This exclusive wine bar offers a complete wine menu, whilst the restaurant, which seats up just to ten people, serves high-quality dishes in an environment divided into various areas and niches that contribute to enhancing the intimate experience.
Date: 2017
Designer: Norm Architects
Place: Copenhagen, Denmark
Solutions chosen for Restaurant Nærvær