Residence in Vilvoorde
Comfort and nature characterise a rustic residence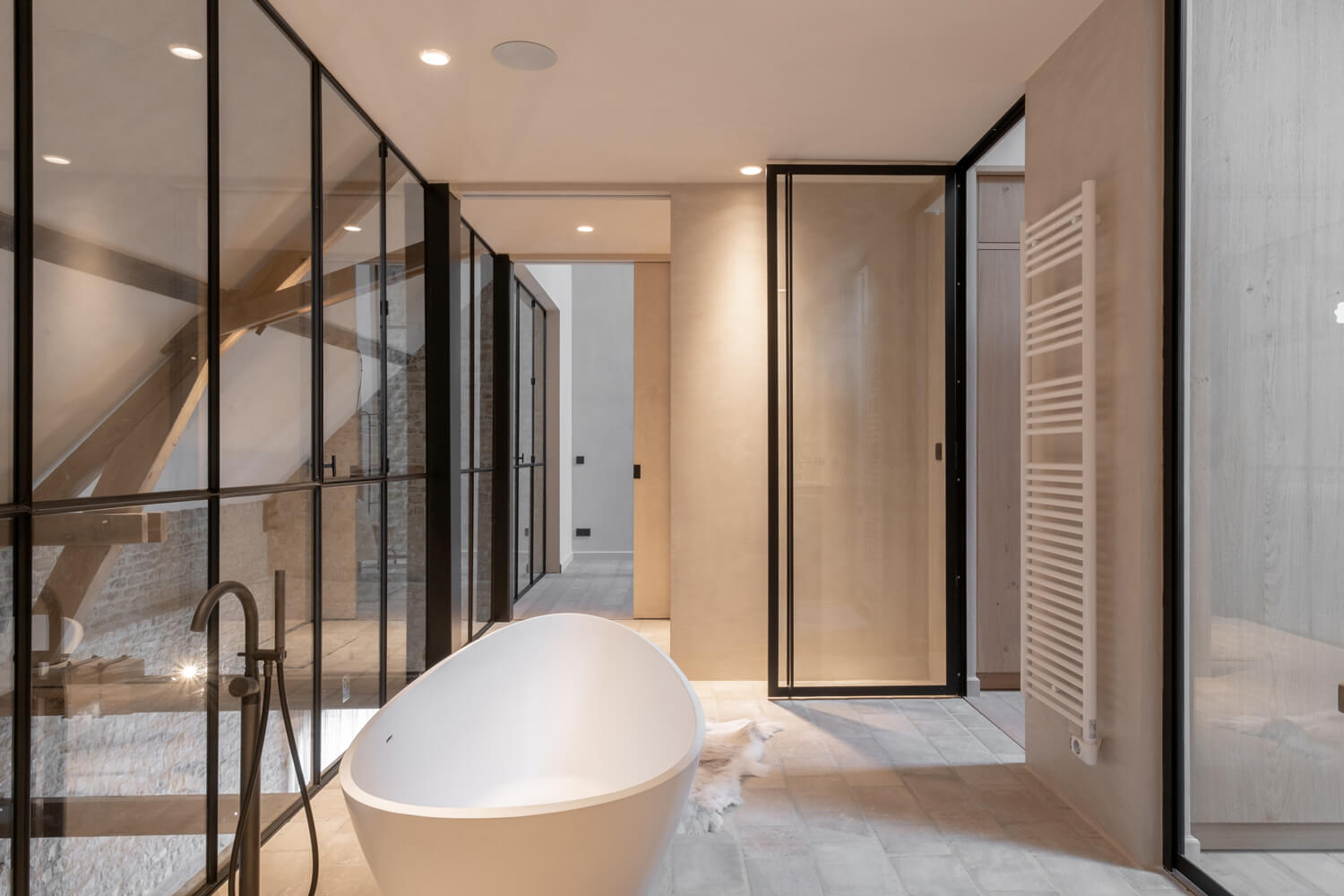 Open spaces, neutral colours and essential lines make this residence a perfect environment for relaxation and entertaining. Ideal Work Microtopping covers the bathroom walls, combining elegantly with other materials.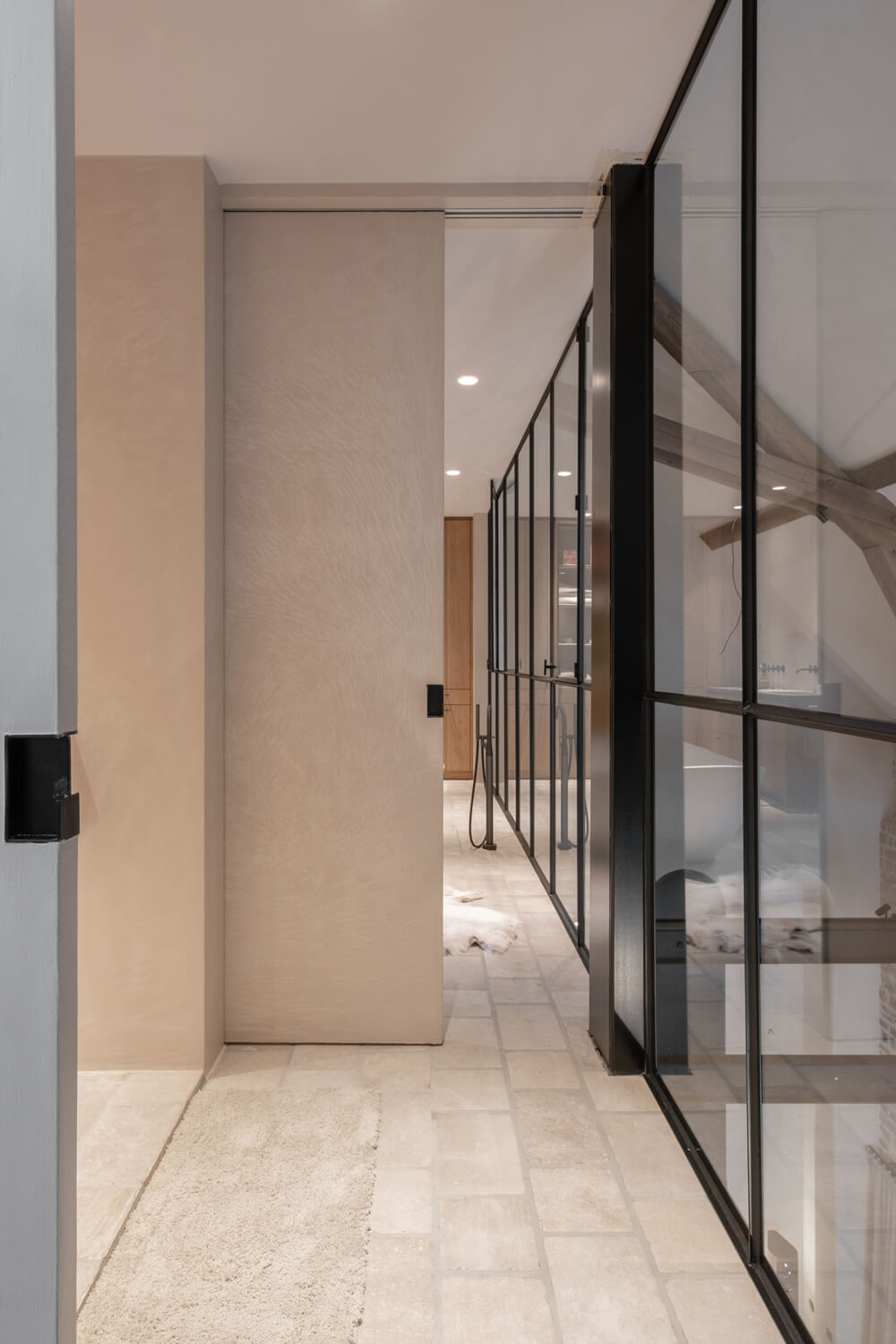 We are in Vilvoorde in Flanders, a northern region of Belgium, renowned for its picturesque medieval towns. In these perfectly preserved hamlets, the past mingles with contemporary architecture, as shown by this elegant residence which combines high ceilings, brick walls and smooth, modern surfaces.
The building is laid out into two distinct areas: on the ground floor is a wide open space dedicated to entertaining, where a large table brings together the dining room, kitchen and wine cellar. The stairs lead to a mezzanine bordered by glass balustrades, the top floor is dedicated to evenings and later. The space is airy, neat and practical. The large glass windows along the entire main façade let daylight pour through, creating total continuity between interior and exterior. The high ceilings help convey an overwhelming sense of openness and freedom. The natural and neutral colours and materials give the space a familiar, comfortable and soothing character.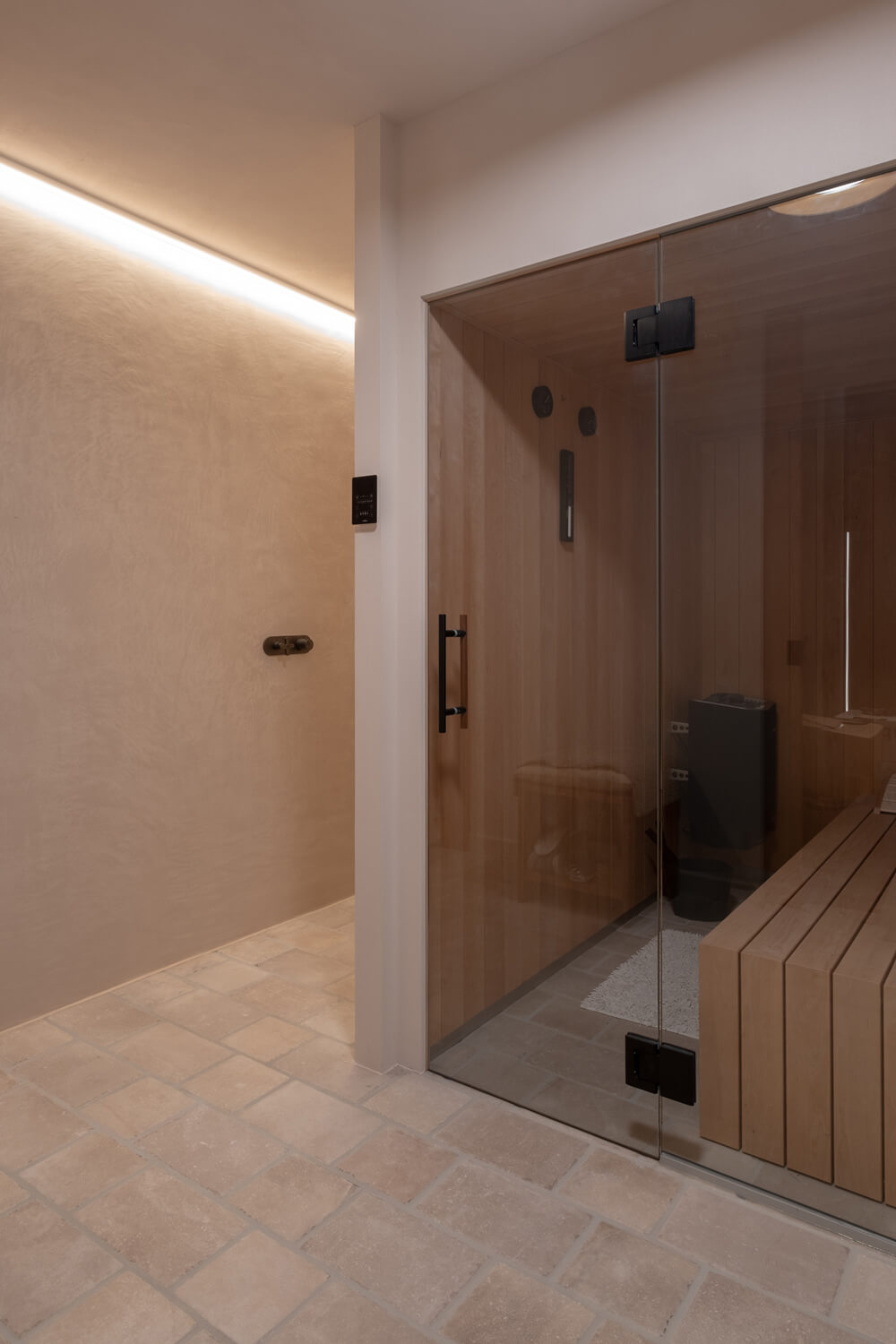 Natural and traditional materials such as brick, leather and wood are combined with contemporary and innovative surfaces in a perfect blend of past and future. To assist in bringing together contemporary and traditional, Ideal Work Microtopping was used in specific areas including the bathroom walls, bringing together different materials and giving continuity to the entire space.
With a thickness of just 3 mm, Microtopping can be applied to any solid  surface, horizontal or vertical, and is therefore ideal for the creation of silky, tactile surfaces with a timeless appearance. Through its hand application process, Microtopping provides great custom possibilities. This allowed Ideal Work approved professionals to recreate, for this bathroom application, the same shade as the pre-existing ceramic floor. Microtopping blends with the different elements that are already present in the space whilst ensuring high performance in terms of waterproofing and resistance to chemical agents. Microtopping is also a practical, low-maintenance and easy-to-clean solution.
Date: 2021
Place: Vilvoorde, Belgium
ph: CVB fotografie
Solutions chosen for Residence in Vilvoorde