Private Villa in Mestre
The contemporary expansion of an ancient villa in Mestre
A historical villa in Mestre has recently been expanded with a new modern structure characterised by an ethereal look created by its wide glass windows. Nuvolato Architop®, used on both the internal floor and the surrounding porch, connects the different spaces with character and neutrality.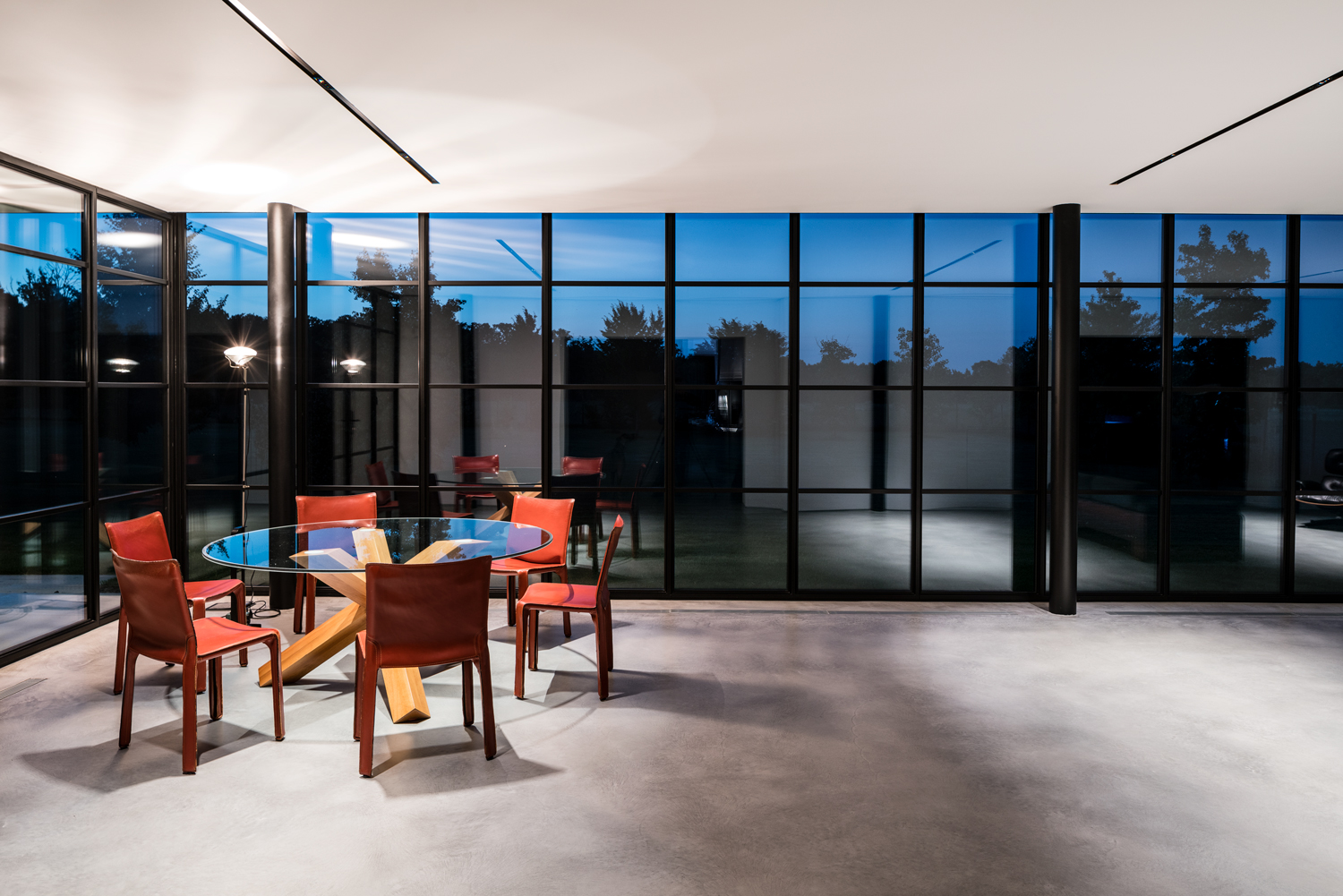 It's easy to imagine the peace and quiet one can enjoy in this property, surrounded by nature in the countryside of Mestre, near Venice. As you can see, the ancient complex is now enriched by a new wing with a decisively modern look.
Originally a traditional three-storey villa, the building has undergone the enlargement of the living area, which was formerly dimly lit by small windows. The extension incorporates a new living room which benefits from more privacy and intimacy, a result of being further from the main entrance but having better exposure to natural daylight.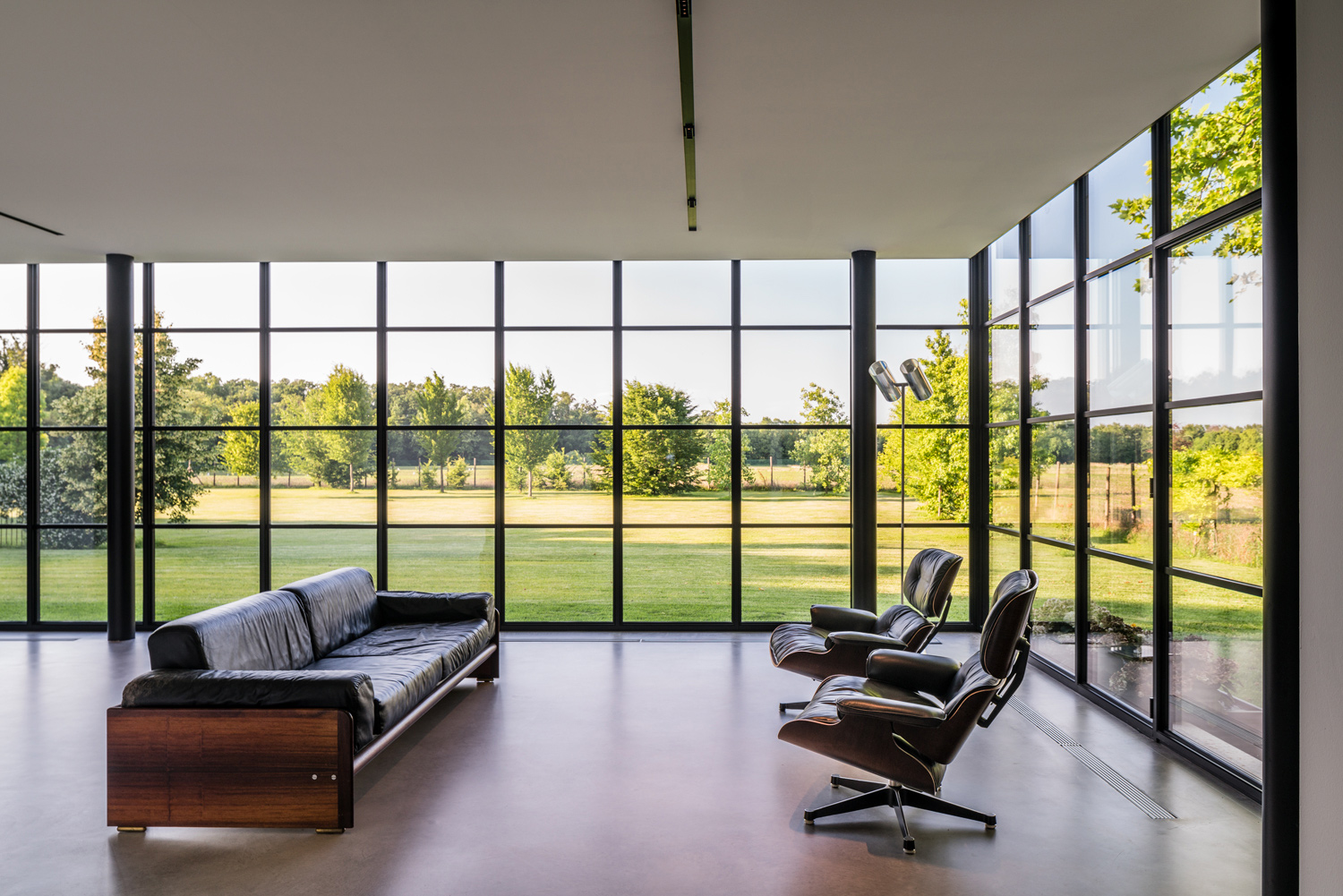 ANK Architects Studio, who were responsible for the extension, has added a new, regular area to the existing structure, characterised by wide glass windows that let light enter and flow. The glass box stretches into a private porch overlooking the surrounding countryside.
The result is very modern and minimalist: a few prestigious pieces of furniture are enhanced by artificial light as if they were artworks. The lighting system is composed of LED lights built in as background light for the walls and ceiling within the space. The orientation of the floor, the lighting and glass windows provide a broader view of the park, whilst enlarging the visual perception of the whole ground floor space itself.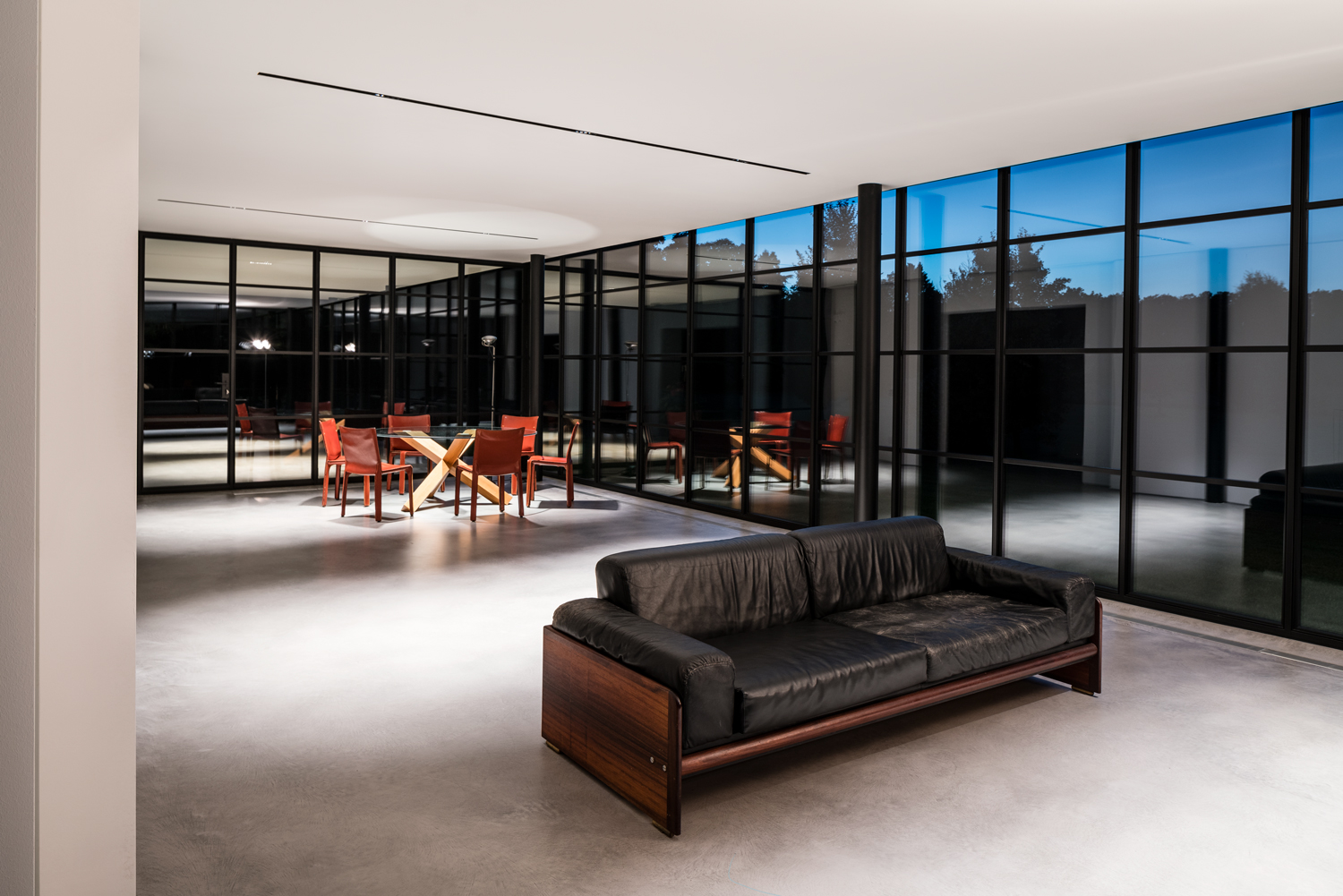 In order to obtain this effect, it was necessary to install a seamless floor with minimal thickness and a uniform colour. Such a surface had to be "lively and imperfect by nature", able to represent the building's tradition but also the contemporary nature of the extension. Ideal Work's Nuvolato Architop® has been used both inside and out; this innovative surface overcomes the limits of thickness and weight of traditional concrete without abandoning beauty and robustness. It is, therefore, suitable for a context where attention to detail and aesthetic value play key roles.
With its brutalist and dynamic look, Nuvolato Architop® creates continuity throughout the spaces which are connected, despite the contrast between present and past. Its very nature also enhances the furniture and the place's historical value. In addition, Nuvolato Architop® is particularly suitable for outdoor surfaces as it provides excellent resistance to chemical agents, weather conditions, abrasion, cracking and frost.
Date: 2020
Place: Mestre, Italy
Architects: ANK Studio
ph: Luca Casonato
Solutions chosen for Private Villa in Mestre