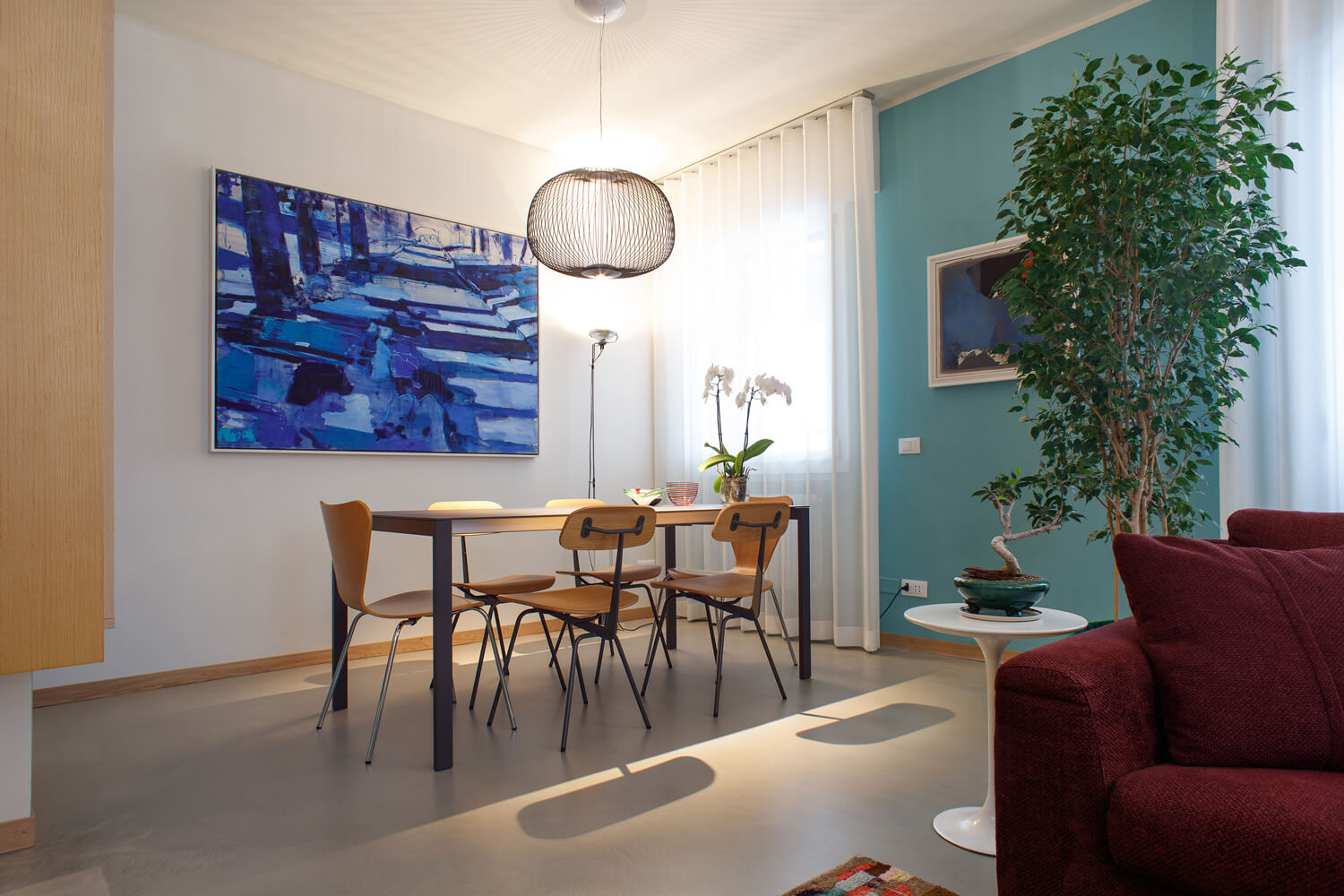 Ideal Work Microtopping® was chosen by architects Alessandro Righi and Mariarosa Mazza for their residence in Mestre, the distinctive element of which is a massive bookcase.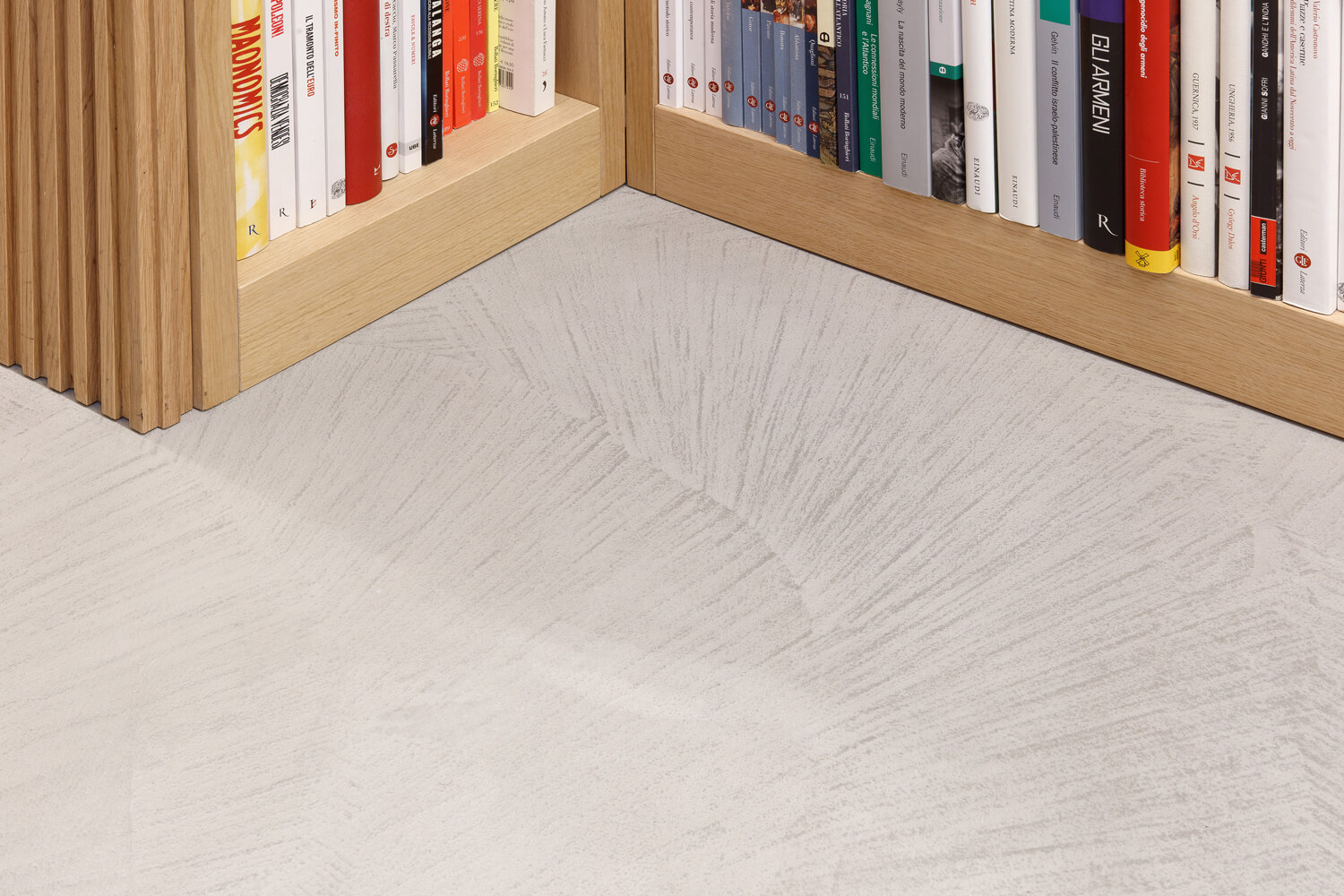 The project required a flooring solution able to provide great visual effect whilst enhancing the house's neat lines and bright tones.
Microtopping® by Ideal Work blends perfectly with the majestic bookcase that dominates the interior — the most distinctive element in the entire project.
The space was designed by two architects for their own home, which makes their choices all the more genuine.
Microcement is a seamless, innovative surface capable of making any environment unique in just three millimetres thickness.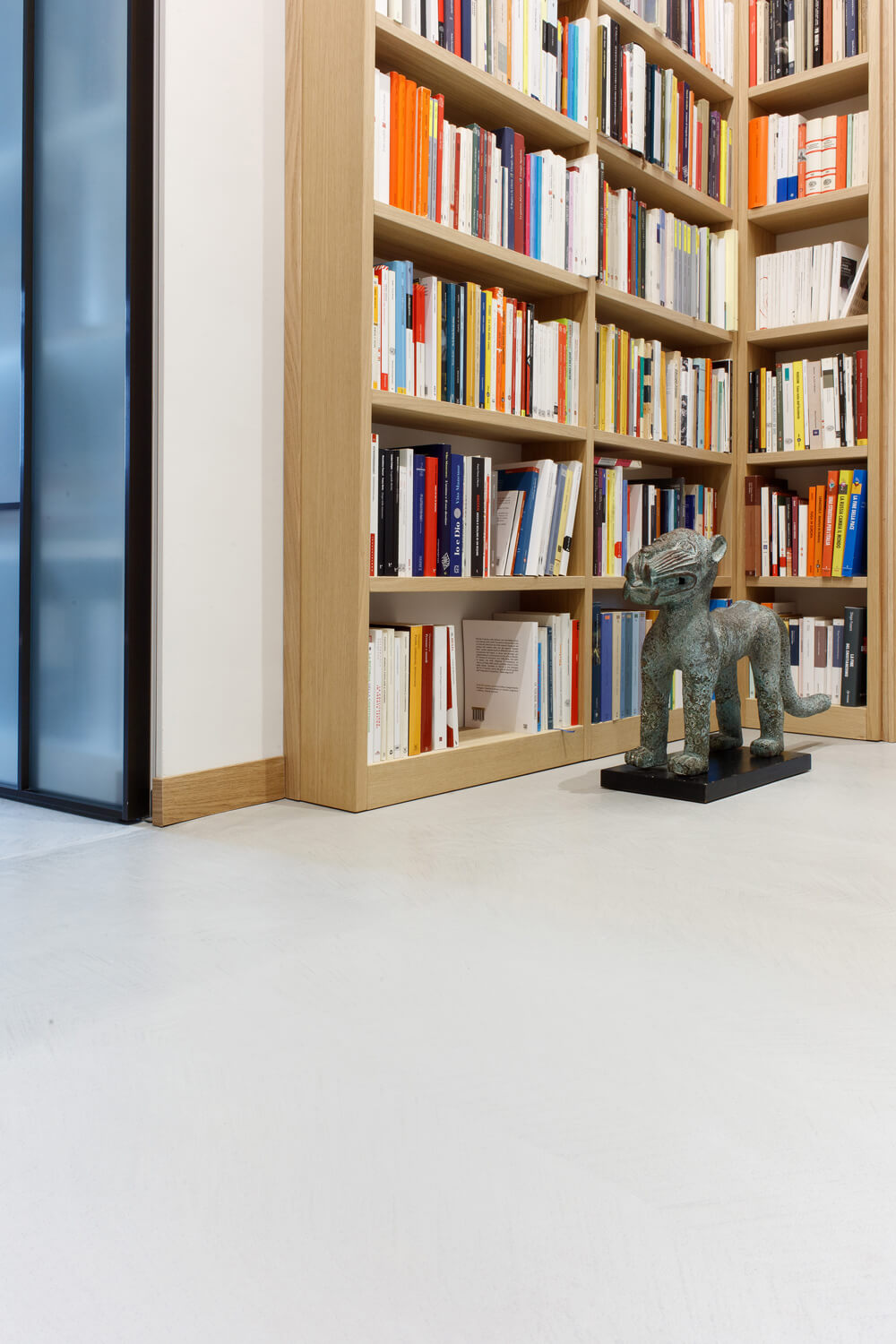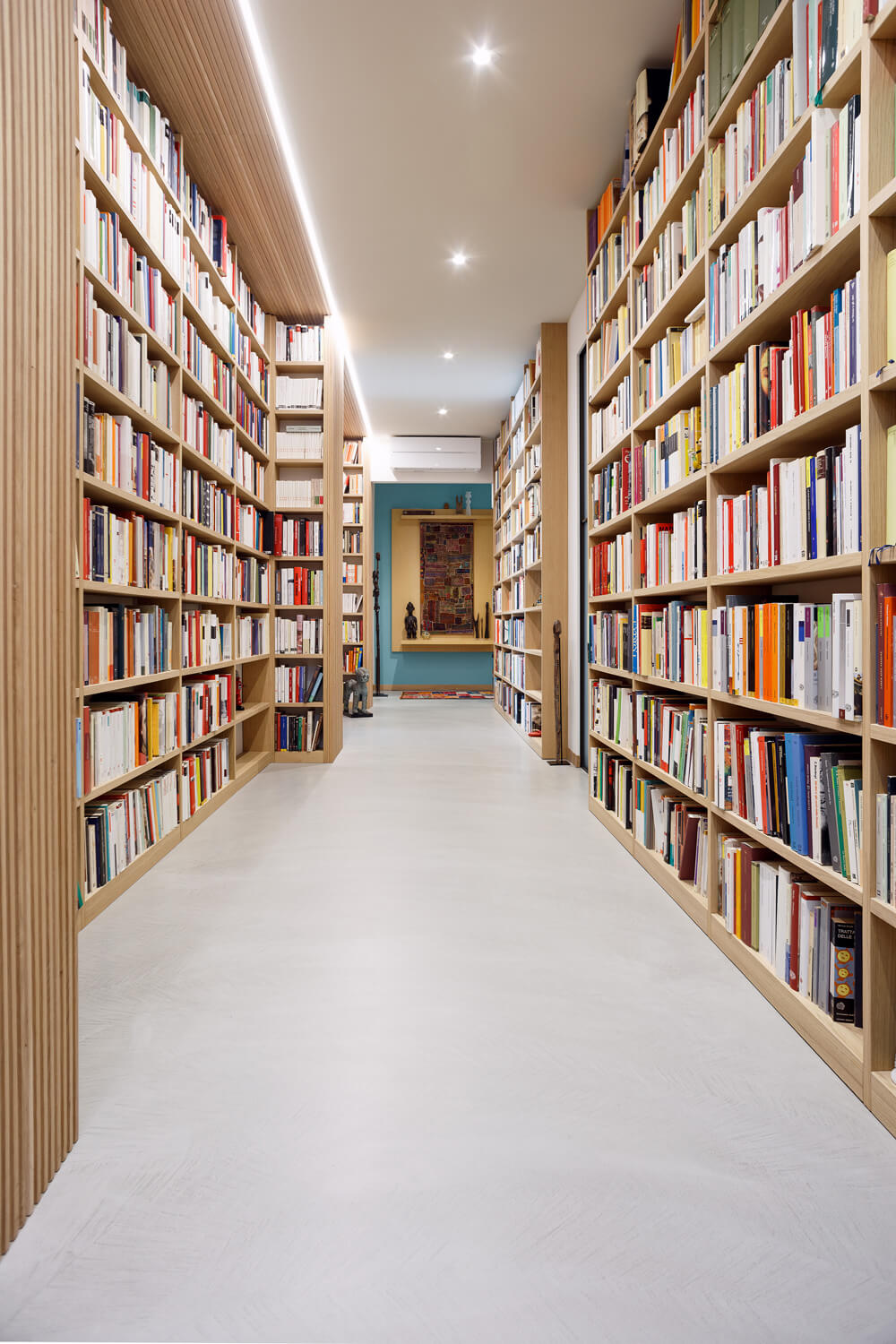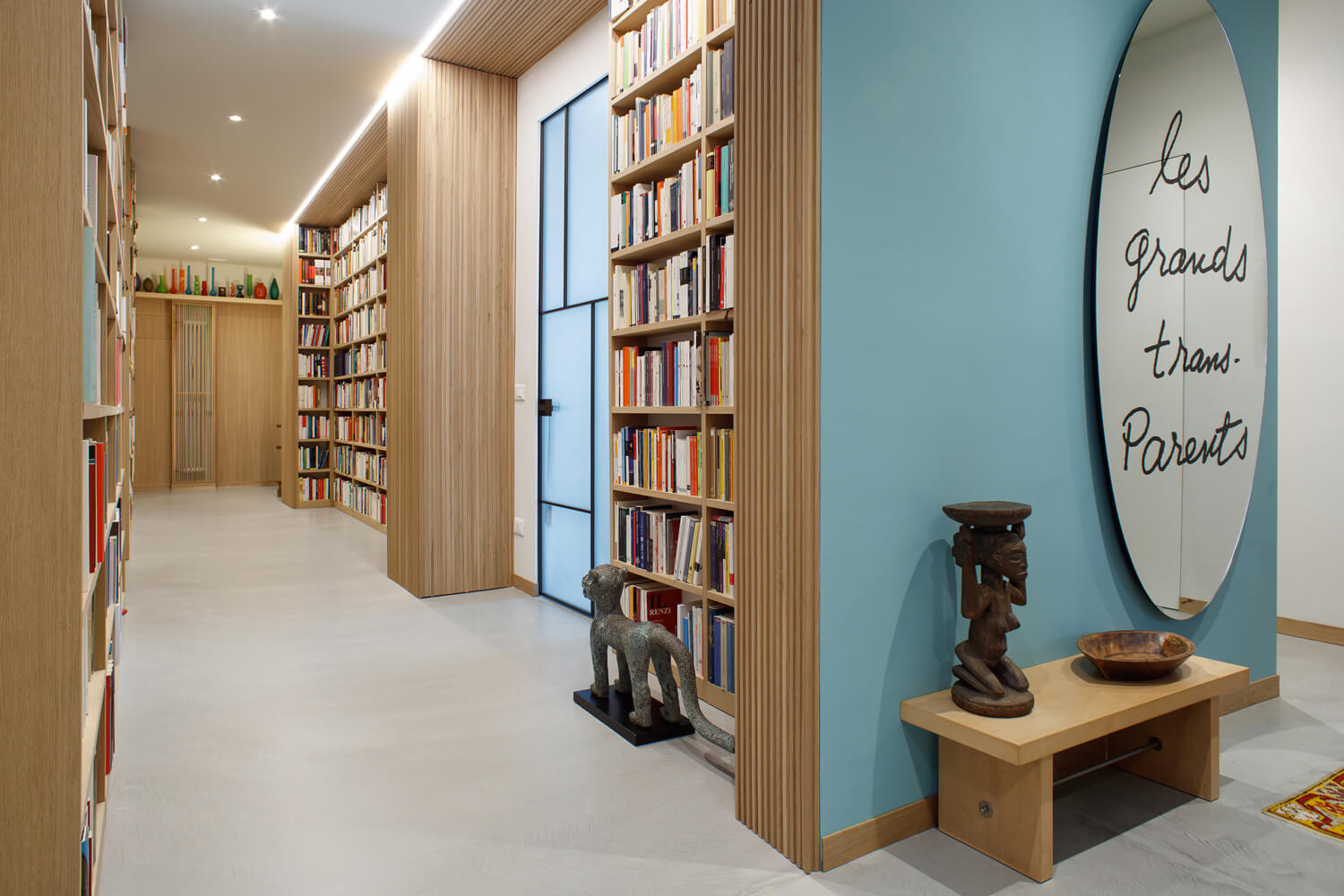 The decor plays with light shades and so does the floor finish, with its light texture and airiness.
A limitless perception of space is the basic concept of the project.
With its vibrant and bright appearance, Microtopping® was key in underlining the beauty of such an awe-inspiring bookcase.
Date: 2022
Place: Mestre, Italy
Designers: Arch. Alessandro Righi – Arch. Mariarosa Mazza
Solutions chosen for Private house in Mestre