Customer office Allianz in Prague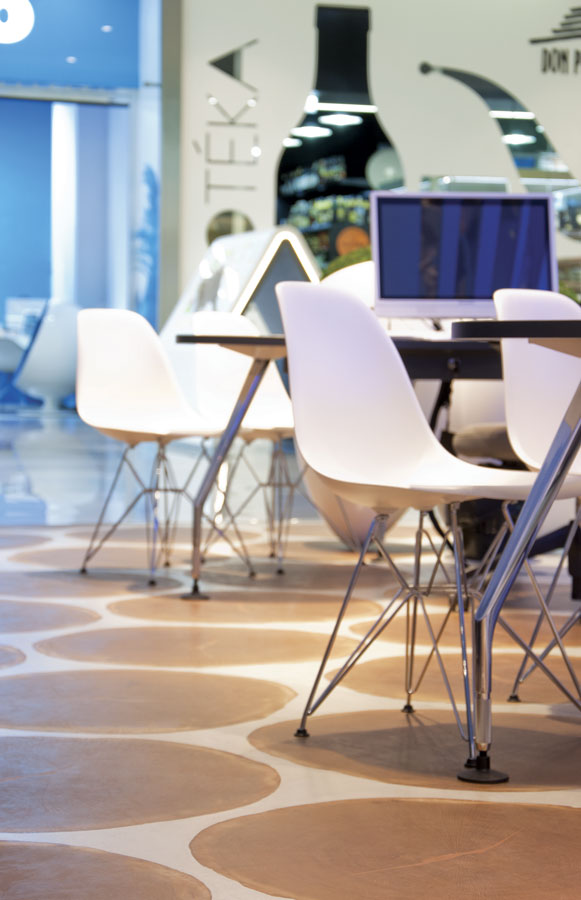 A creative technique for a unique space.
Who would ever have dreamt of putting wooden logs in a cement floor? An inspired young architect, Luka Křížek (IO STUDIO), who wanted to leave his truly original artistic stamp on the Customer Centre of the Allianz Insurance Group, based in Prague. The client had expressed the need to create a unique and original space with a striking visual impact while also respecting the firm's corporate identity.
For this reason, the architect decided to create a cement based floor using Microtopping®. Adaptable, flexible and contemporary, Microtopping® in shades of silver grey was chosen to help the oak veneer sections to stand out: the result is a unique floor that gives an unmistakable identity to the space, decorated in the blue hues of Allianz.
The interior was designed as the perfect place to welcome customers: reassuring shades of blue dominate, regular geometric patterns adorn the walls and the spaces are roomy, airy and linear, decorated with snow-white design objects and the unique concrete and wood floor.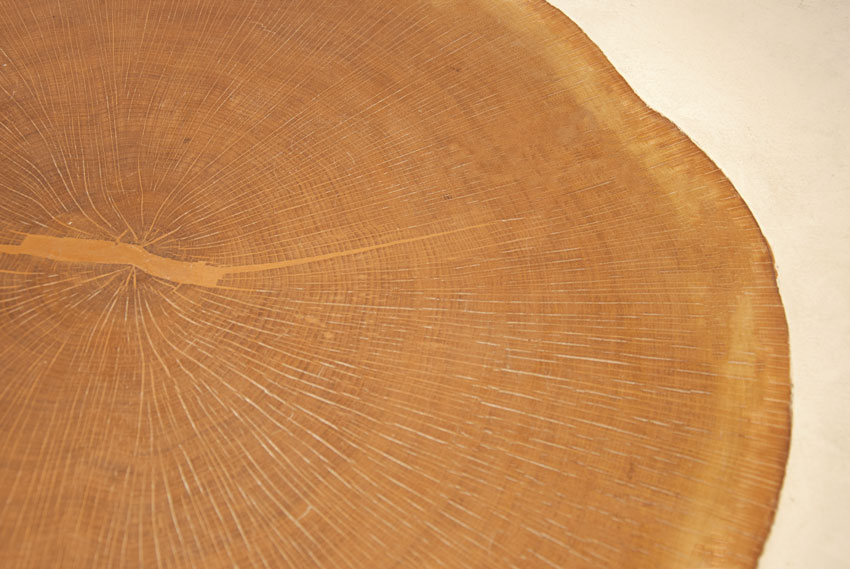 The floor is where the concept of integrated materials comes to the fore: it consists of sections of light and bright wooden logs set in Ideal Work's Microtopping® cement covering. Microtopping® was chosen for its contemporary look, which fits perfectly in design spaces and for its excellent workability. It is installed by hand, which allows for a great degree of personalisation. Designers can let their creativity and originality run wild, as they did in this case.
The distinctive concrete floor was created by embedding thin veneer sections of oak logs in the silver grey Microtopping® surface. The delicate colours of this special surface blend harmoniously with the blue hues that are Allianz's trademark.
Date: 2013
Place: Prague, Czech Republic
Designer: Arch. Luka Krizek – IO STUDIO
Solutions chosen for Customer office Allianz in Prague