Botanic Sanctuary Hotel
A restoration project where materials play a key role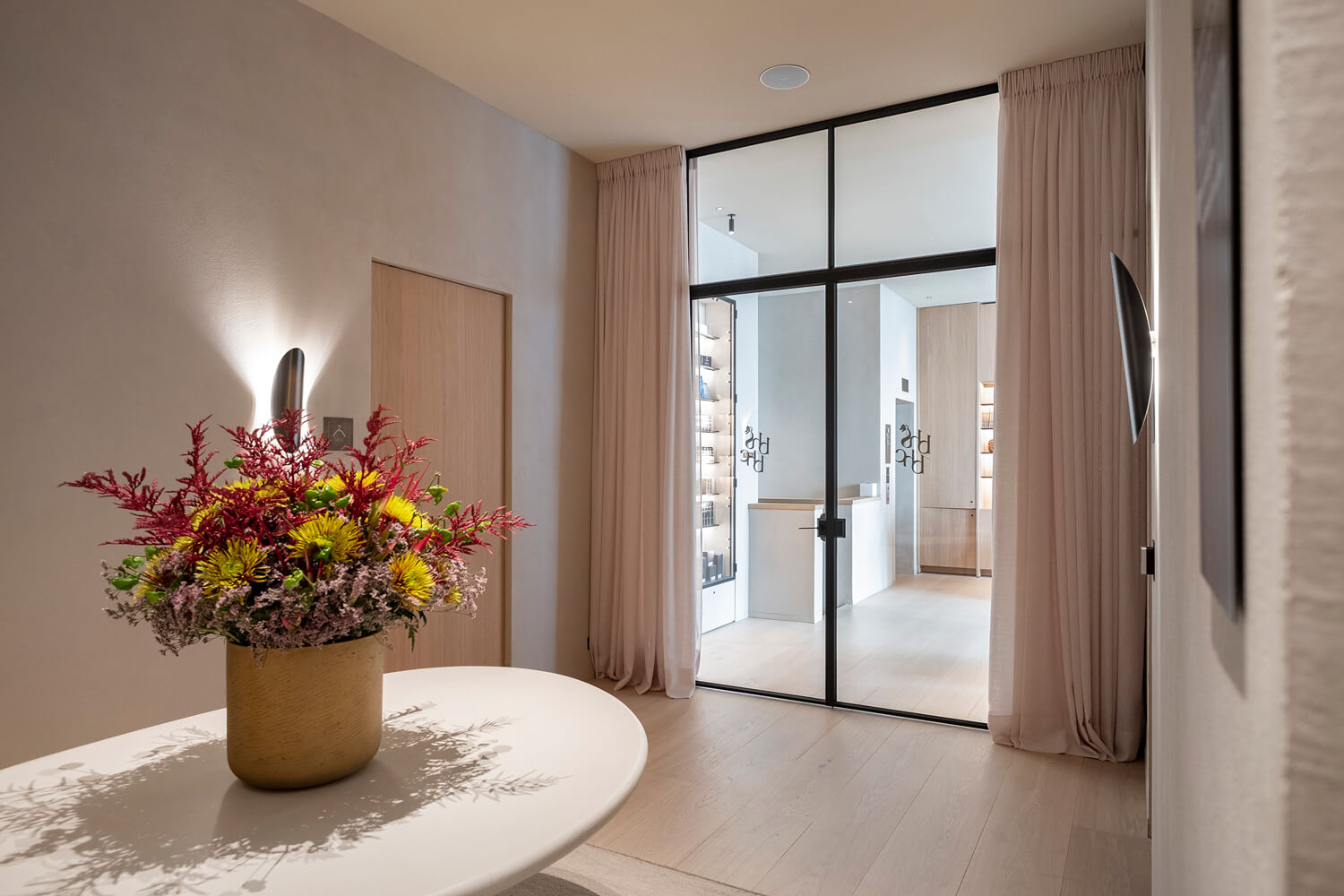 An oasis of peace and well-being is hidden behind the façade of a recently renovated historic building. Guest rooms are equipped with all the functional and aesthetic comforts necessary for an outstanding stay, without detracting from the building's original historical value.
Ideal Work Microtopping® is perfectly integrated in the context and, with its high durability, complements the delicate balance between architectural heritage conservation and contemporary design elements.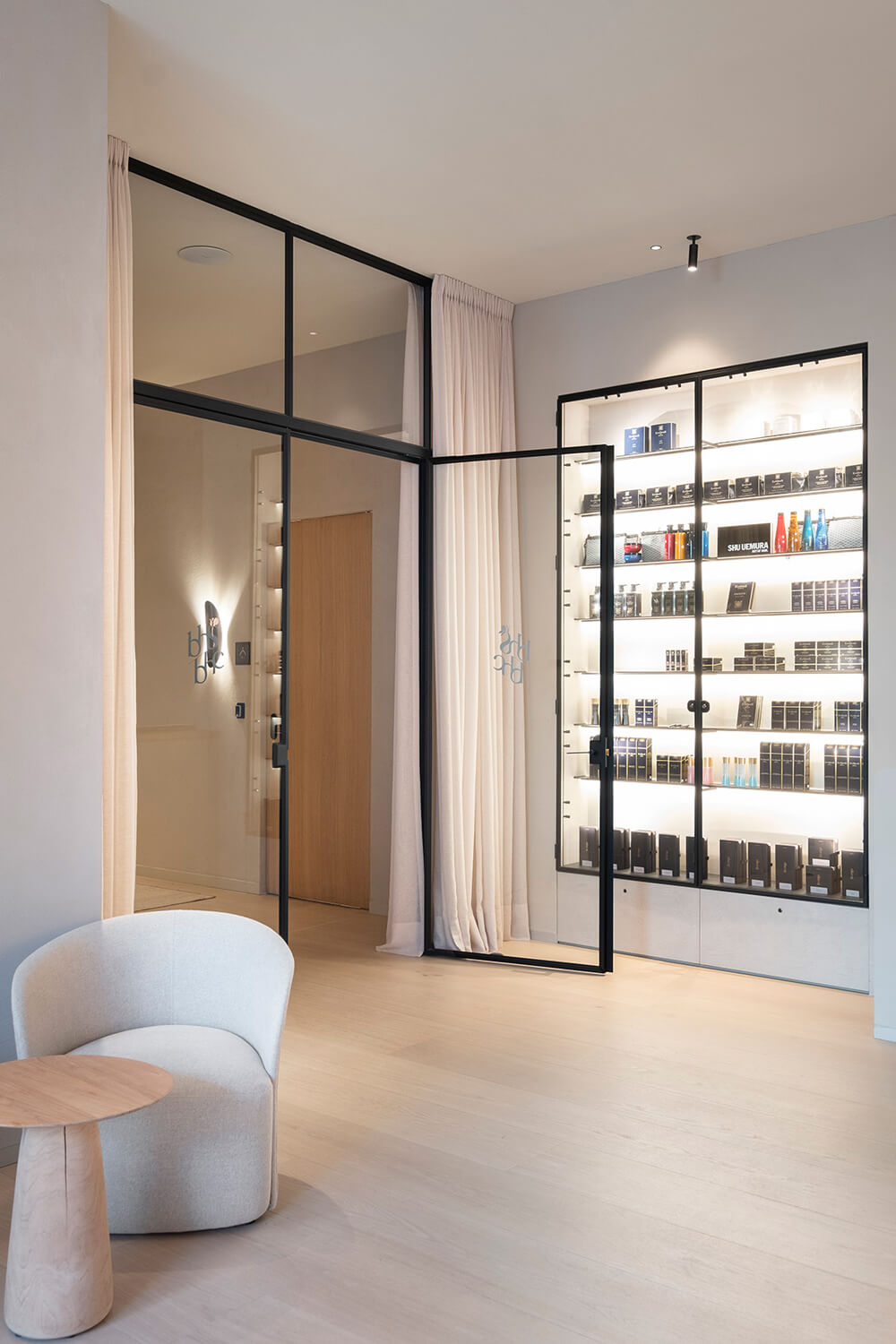 As soon as you enter the reception area of the Botanic Sanctuary Hotel, you are welcomed by a calm, elegant atmosphere that conveys a sense of warmth and familiarity.
The hotel's distinctive vegetable and botanic gardens were designed and arranged based on original, ancient drawings of the external areas. Visiting them is an extraordinary and unexpected experience to be enjoyed in the heart of the city.
A so-called "dynamic conservation" blends with modern interior and exterior designs, for which world-class materials and hand-crafted details were chosen to enrich the original structure's appearance.
The selected high-quality materials include Microtopping®, a perfect solution which creates a seamless surface on the rooms' walls as well as in the spa area.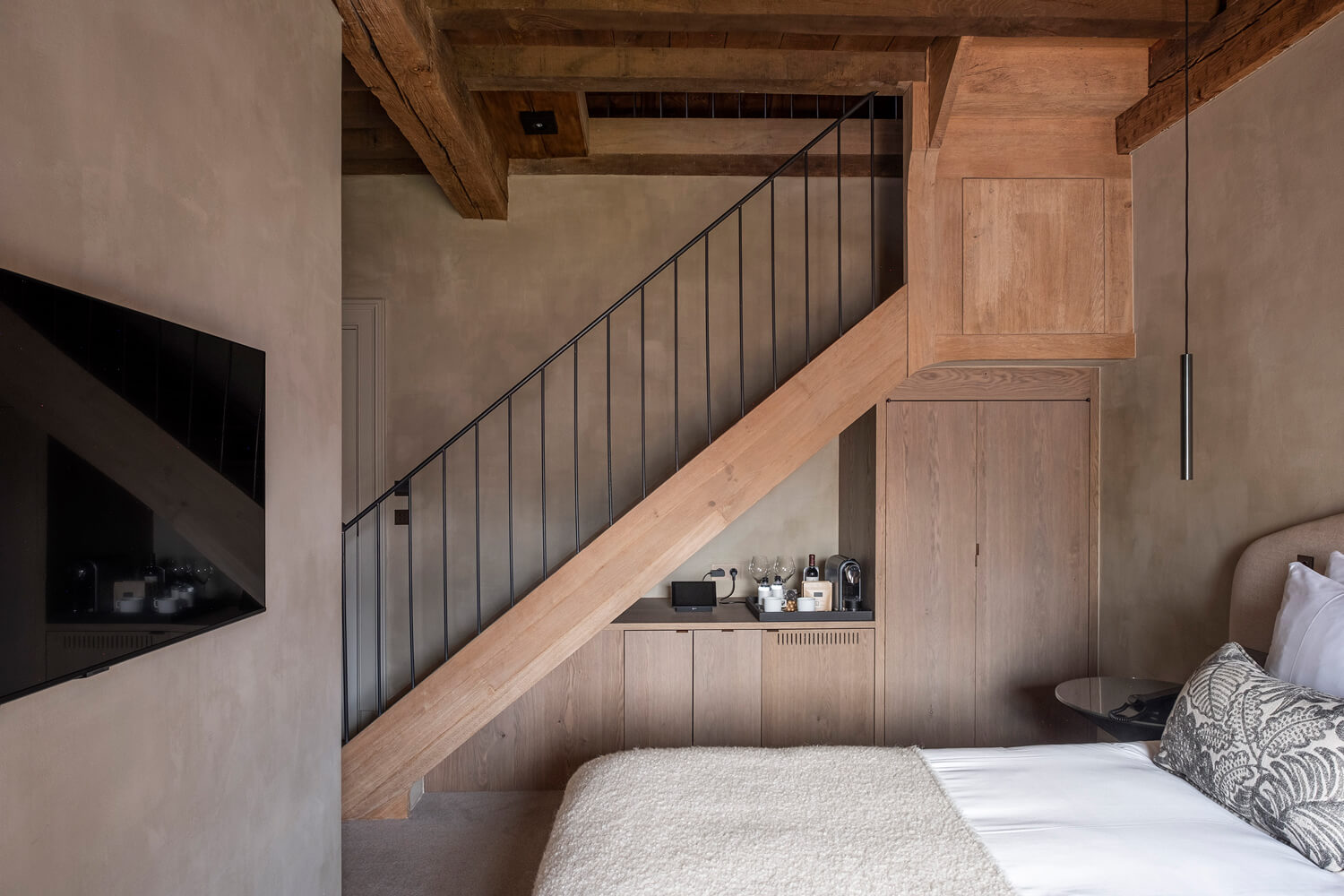 Microtopping® is an innovative microcement solution able to make any space unique — in this case through the combination of its minimalist contemporary design and the hotel's historical spirit.
Microtopping® perfectly complements the other materials the architects chose for the hotel's different areas including wood, natural stone and carpet. Through its great versatility, Microtopping® works with all kinds of materials, whilst always providing a continuous, harmonious space.
In just 3 millimetres thickness, Ideal Work microcement allows the renovation of existing surfaces with different types of substrate (concrete, ceramics, wood) without their removal.
Microtopping® is waterproof and resistant to chemical agents as well as easy and quick to clean.
All these qualities made it the ideal solution for Botanic Sanctuary Hotel.
Date: 2022
Place: Antwerp, Belgium
Architect: AID ARCHITECTEN
Ph: Nick Cannaerts
Solutions chosen for Botanic Sanctuary Hotel