1402 Coffee Shop
A Coffee shop made distinctive though its visual continuity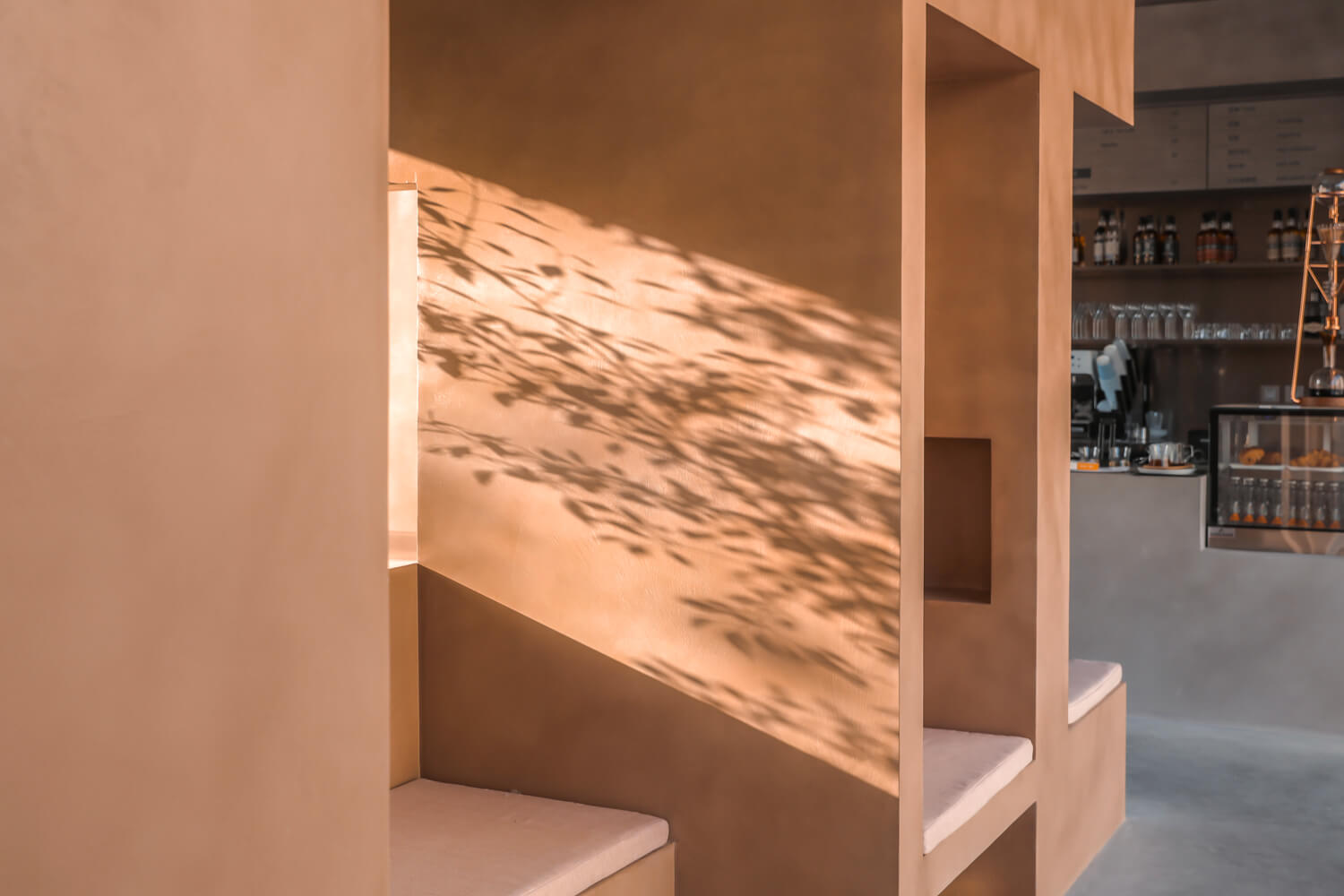 Warm lights, a relaxed atmosphere and minimalism are the main features of this recently renovated coffee shop in China. With its seamless elegance, Microtopping® connects Caffè 1402's different spaces by visual continuity.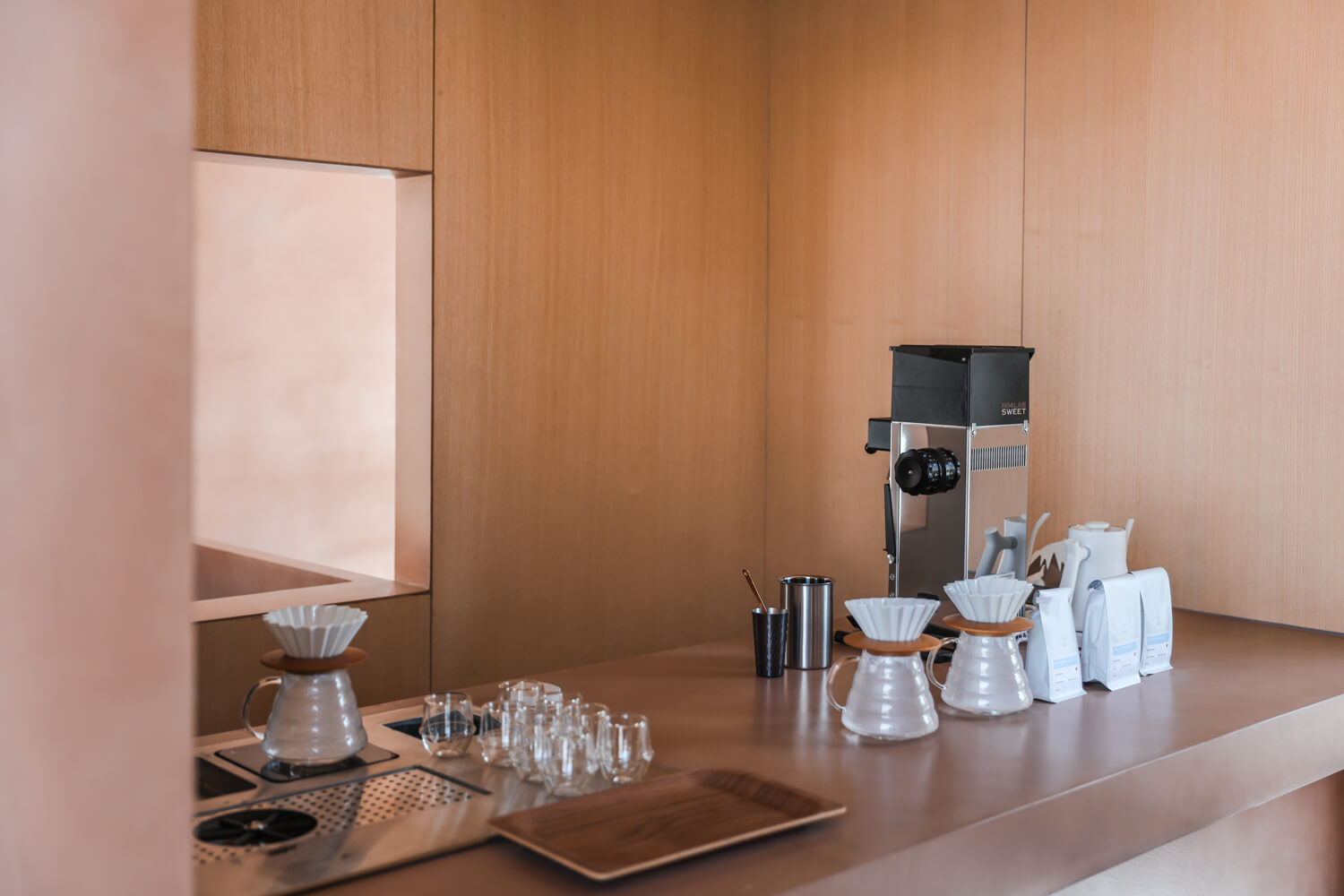 A blend of old and new, interior and exterior, Caffè 1402 immediately captures the visitor's gaze from the main road, the western access of the tourist district of Aranya, along the Bohai coast in China. The recently renovated coffee shop maintains its original external architecture – red bricks and pitched roof – whilst offering a new variety of shapes and volumes in its freshly designed interior, where a central glass courtyard is visible through wide glass windows.
Studio B.L.U.E. Architecture, the project designers, decided to insert a new volume in the building's interior – a rectangular box structure. This provides clients with a new experience where seats, waiting room, bar, displays and landscape merge into a unique open space suitable for a variety of purposes.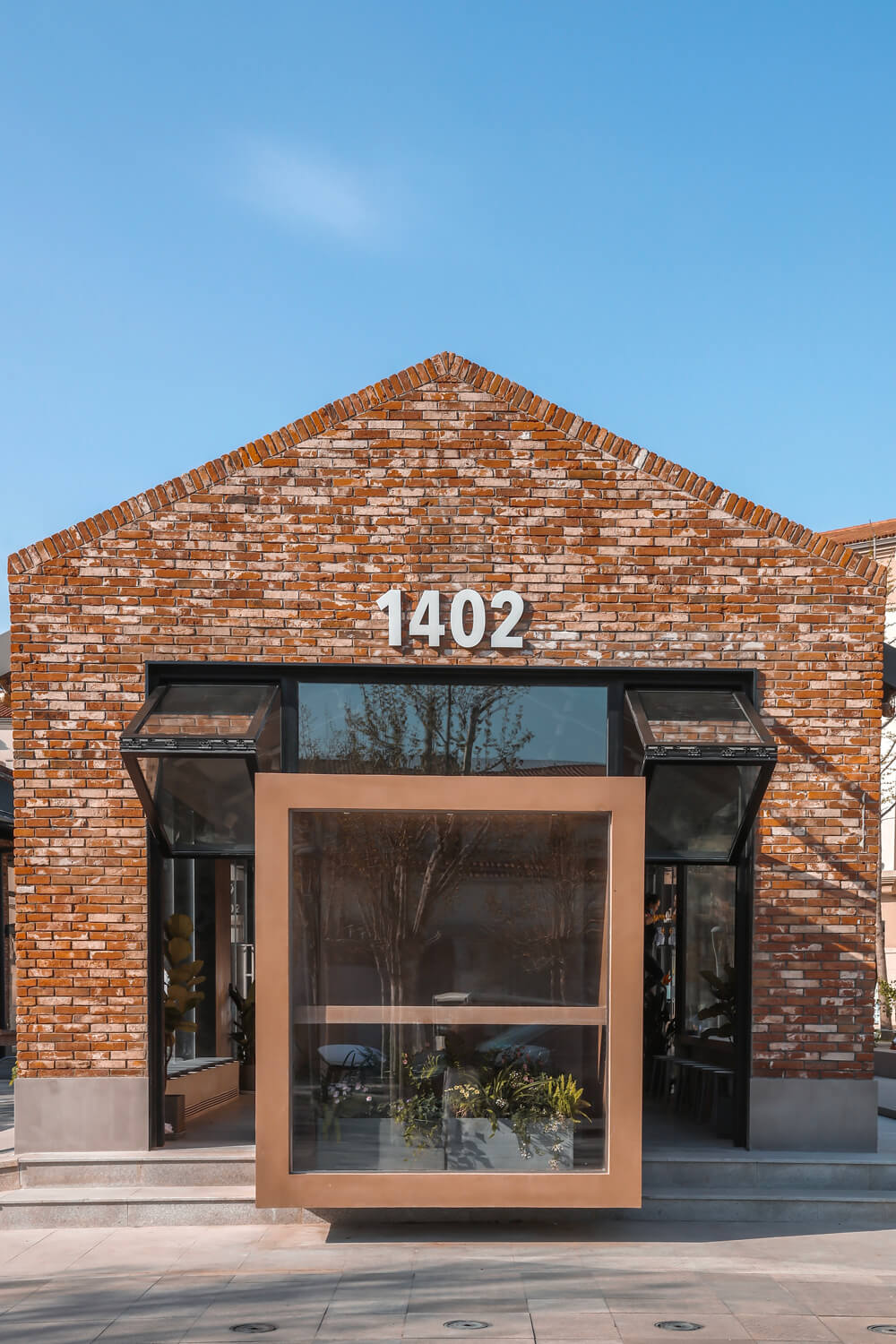 The concrete box protrudes towards the street, creating a new visual focus that demands the curiosity of passers by, inviting them to explore an unconventional modern space which is in stark contrast with the exterior red brick façade. A complex system of drop-down windows overlooking the exterior, along with the bar's courtyard, increase the interaction between internal and external spaces. The central zone of the box is divided into semi-private corners and sitting areas arranged in various sizes and on different levels. The unique space format provides clients with the utmost tranquillity and intimacy combined with the pleasure of sharing. Visitors have the impression of entering an open space, but at the same time they can seek privacy in one of several different niches to sip their drink whilst looking through one of the bar's many windows.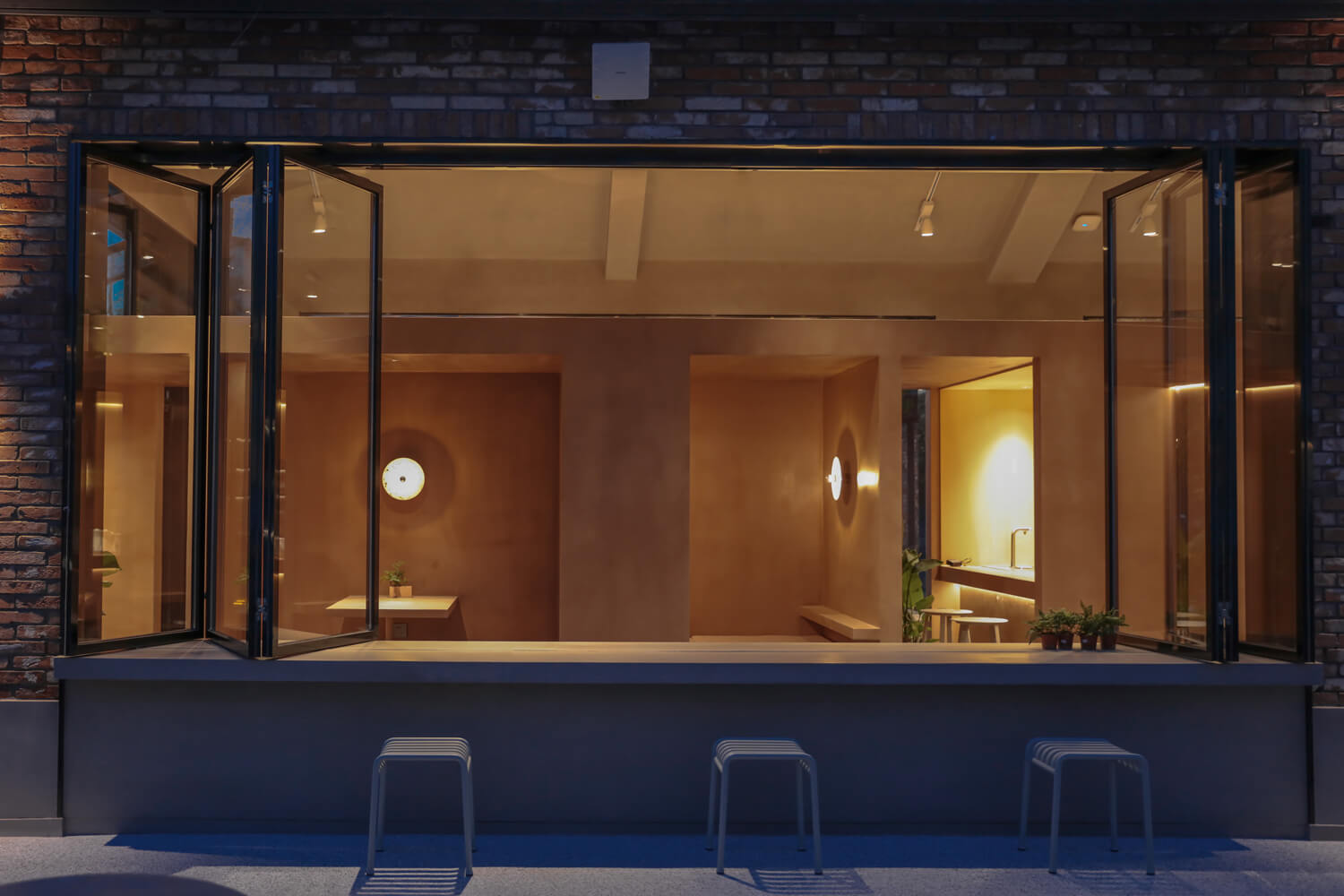 Outside, a cross-shaped platform helps maintain the visual continuity between indoor and outdoor spaces, whilst at the same time dividing the outdoor area into four parts. The external design is also made of concrete, emphasising once again the bar's visual integrity.
The key to unifying this cement environment is Microtopping®, Ideal Work®'s solution that can cover any type of solid surface, horizontal or vertical, in just 3 mm thickness. Its velvety, tactile appearance is particularly suited to renovation or refurbishment schemes.Microtopping® played a crucial role in connecting the different areas and levels of Caffè 1402 and in conveying a relaxing atmosphere, further enhanced by the plant elements present.
Date: 2020
Place: China
Architect: B.L.U.E. Architecture Studio
Solutions chosen for 1402 Coffee Shop