Apartment by the sea in Jesolo
Enlarging space with Ideal Work's Microtopping®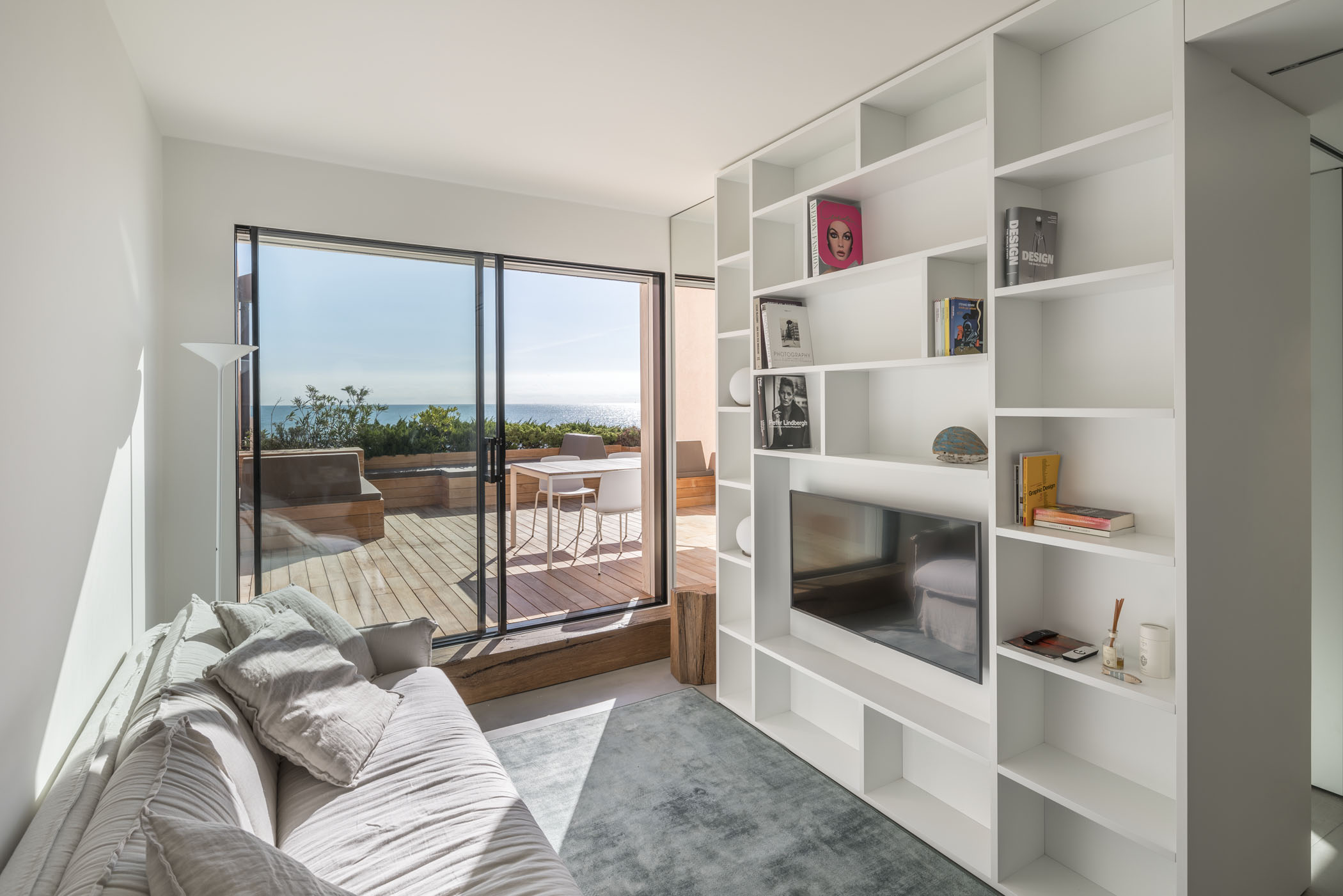 A lovely apartment overlooking the sea in Jesolo has recently been refurbished. The project, managed by ANK Architects, was designed to optimise its space in order to make it appear wider and more modern. Ideal Work's Microtopping®, applied to all the interior surfaces, has helped provide the solution.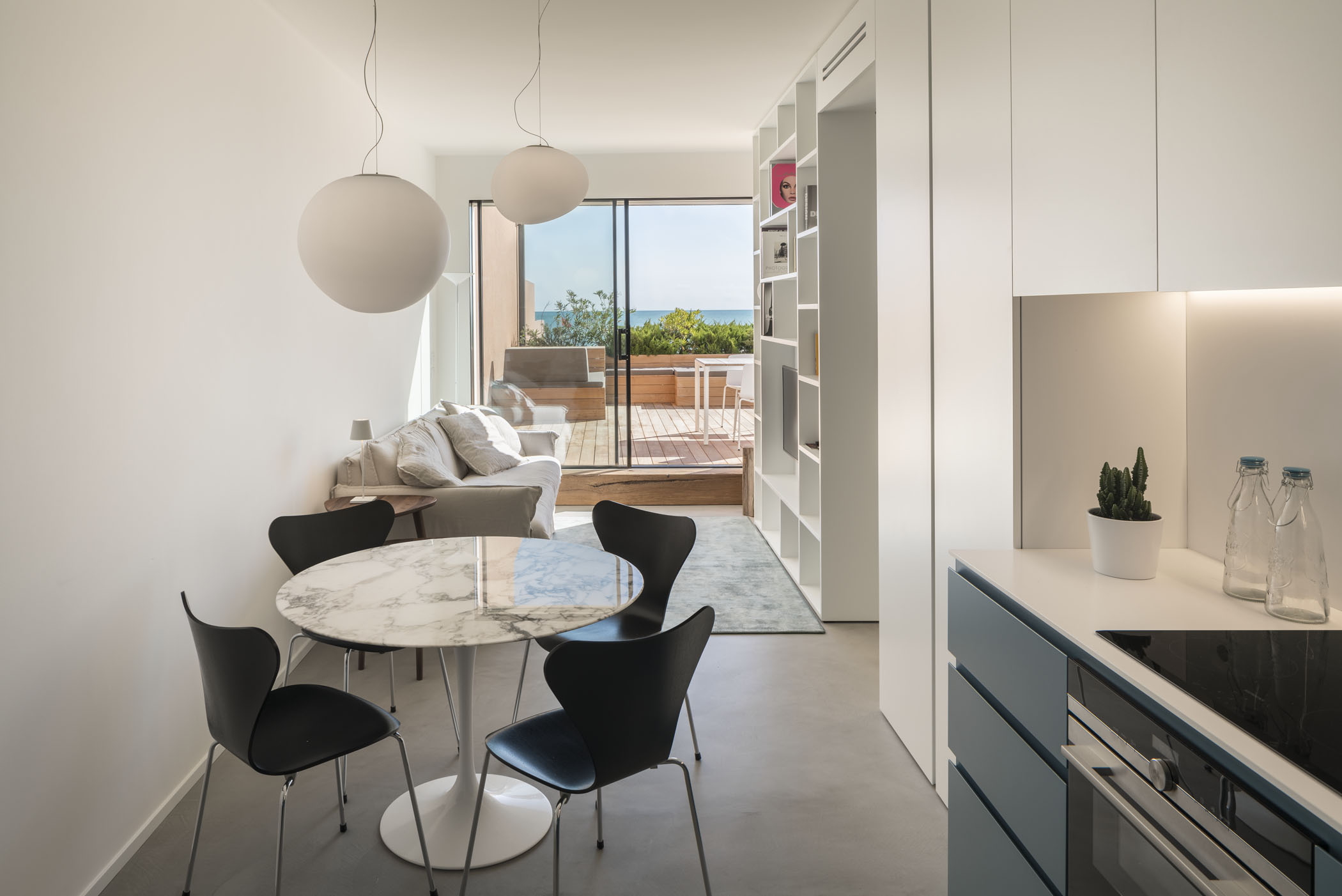 A beach house is a great solution for those who want to enjoy a vacation with complete autonomy. When buying a flat to refurbish, it is very important to select the surfaces carefully as they will play a decisive role in creating the apartment's character.
This attractive 77 m2 apartment is located in Jesolo, near Venice. The owners wanted the flat to be well-organised in order to optimise the use of the available the space. The apartment is, in fact, developed vertically, ending with a great terrace overlooking the sea.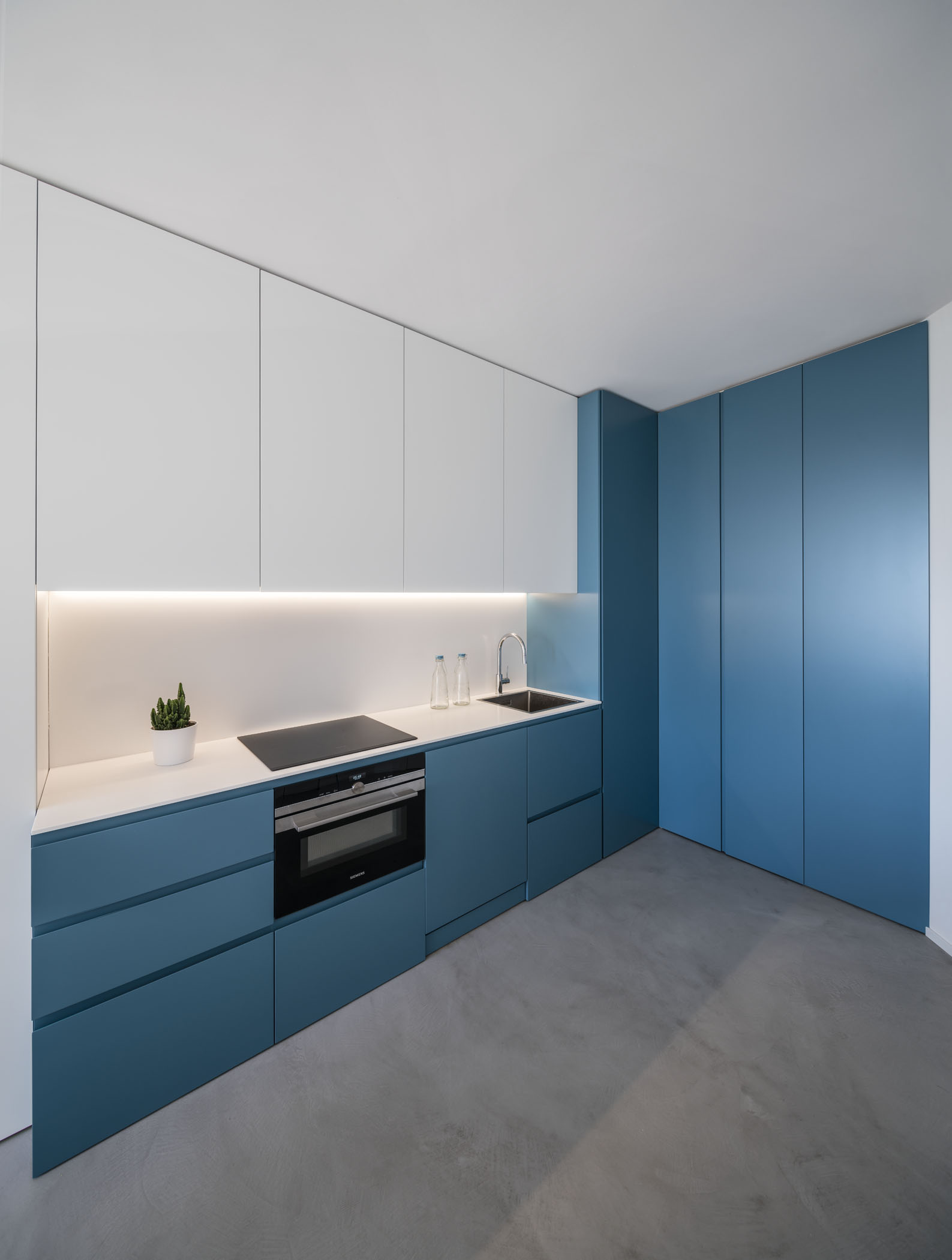 ANK Architects designed the interior, opting for light colours and neat lines to lighten the aesthetic impact and to enhance the environment's brightness. The wide glass window overlooking the terrace allows for a great amount of natural light and creates a continuity between the external and internal environments. The neutral colours are interrupted only by the light blue kitchen, a colour reminiscent of the sea. Ideal Work's Microtopping® was chosen to unify the spaces and give a general sense of modernity; this cement polymer solution can be used to coat any surface, horizontal as well as vertical, in just 3 mm of thickness. Microtopping® is ideal for visually enlarging spaces and is perfect for refurbishment scheme as it can be applied everywhere, avoiding the necessity of removing existing surfaces. This gives remarkable advantages in terms of costs and installation time.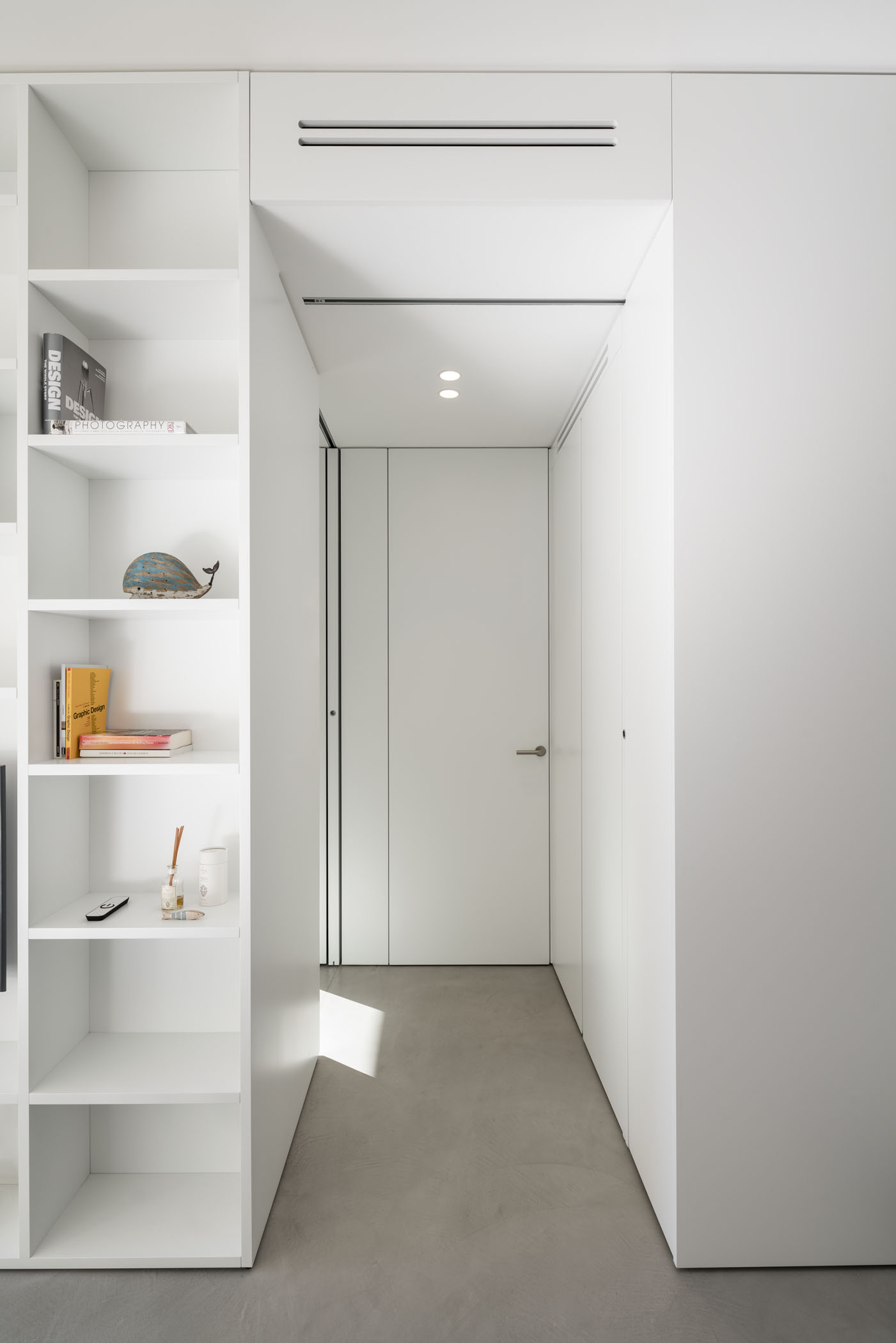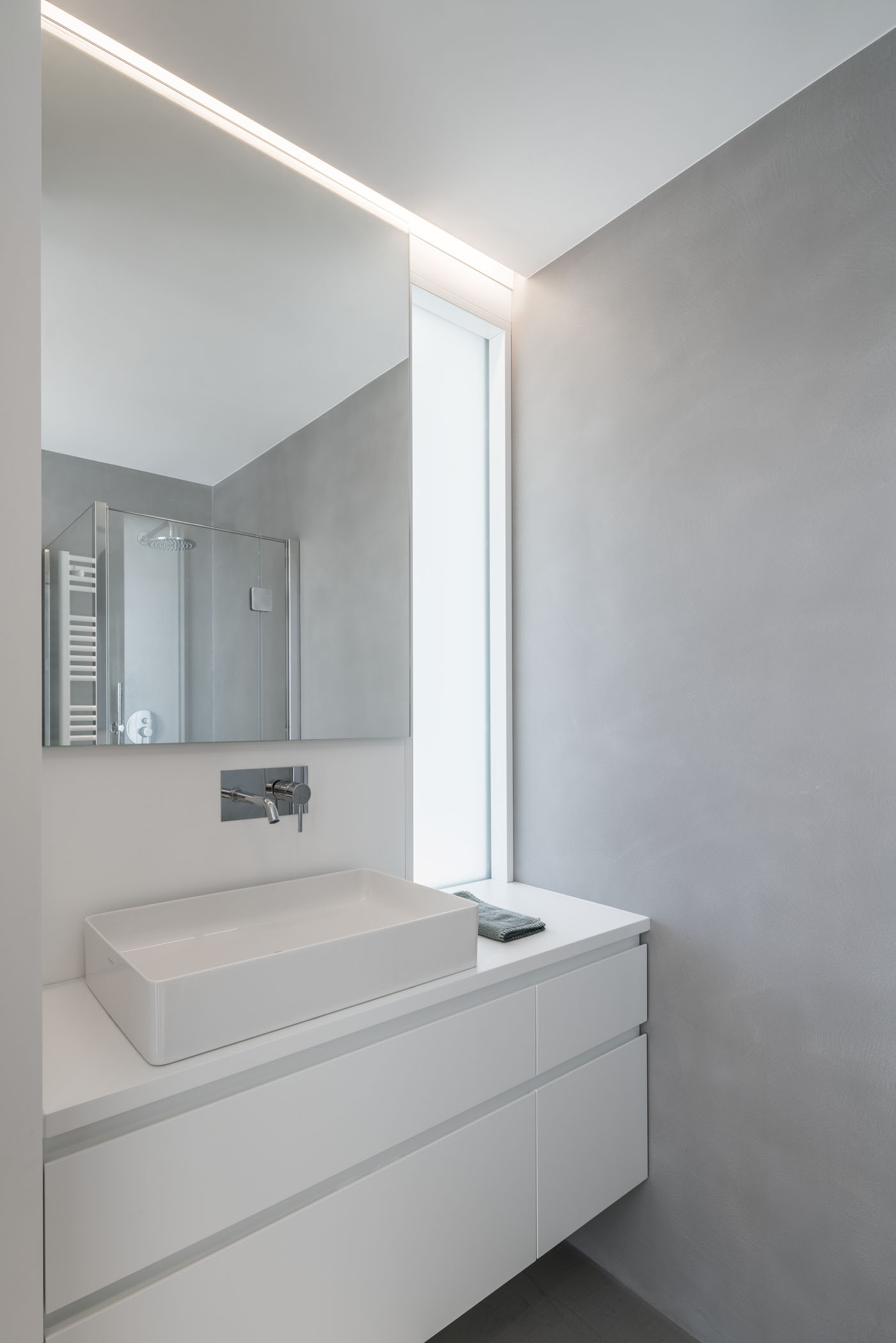 The bathroom presents the same style as the whole house: modern, compact and characterised by neutral colours. Microtopping® has been applied here to create a visual continuity between the different spaces. Ideal Work's Microtopping® can receive special treatments that make the surface waterproof and resistant to chemical agents and wear. This makes it the perfect solution for a bathroom as it is also very easy and quick to clean, compared to traditional tiles.
The result is a beach house with a contemporary, minimal and young look.
Date: 2019
Place: Cavallino, Italy
Architect: ANK Studio
ph: Luca Casonato
Solutions chosen for Apartment by the sea in Jesolo