Seabreeze House
A pink residence in the sands of East Sussex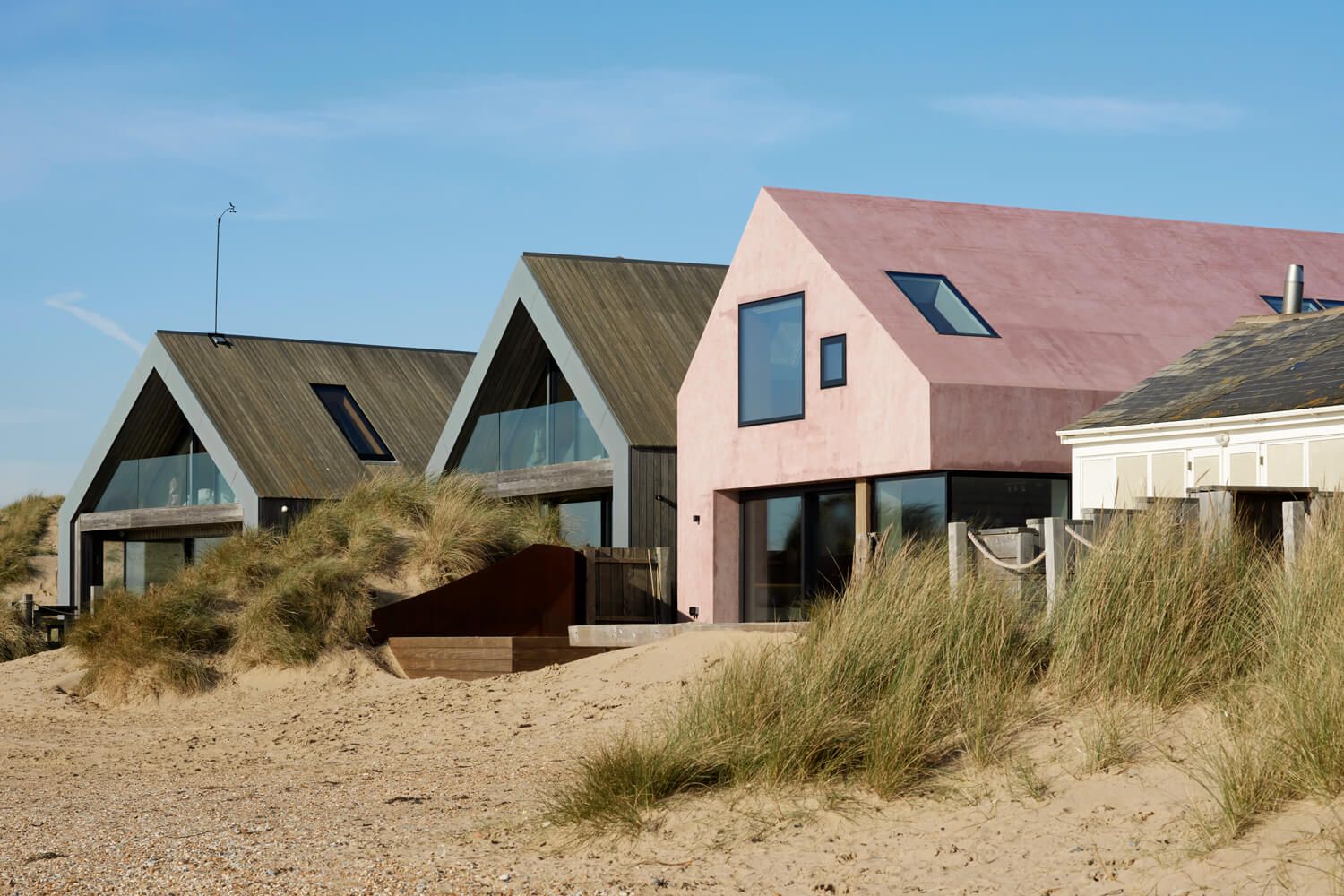 On the beach at Camber Sands, Studio RX Architects designed a holiday home that combines the strength and durability of materials with the delicacy of a pink shade of Microtopping® that brings character to the external appearance of the building.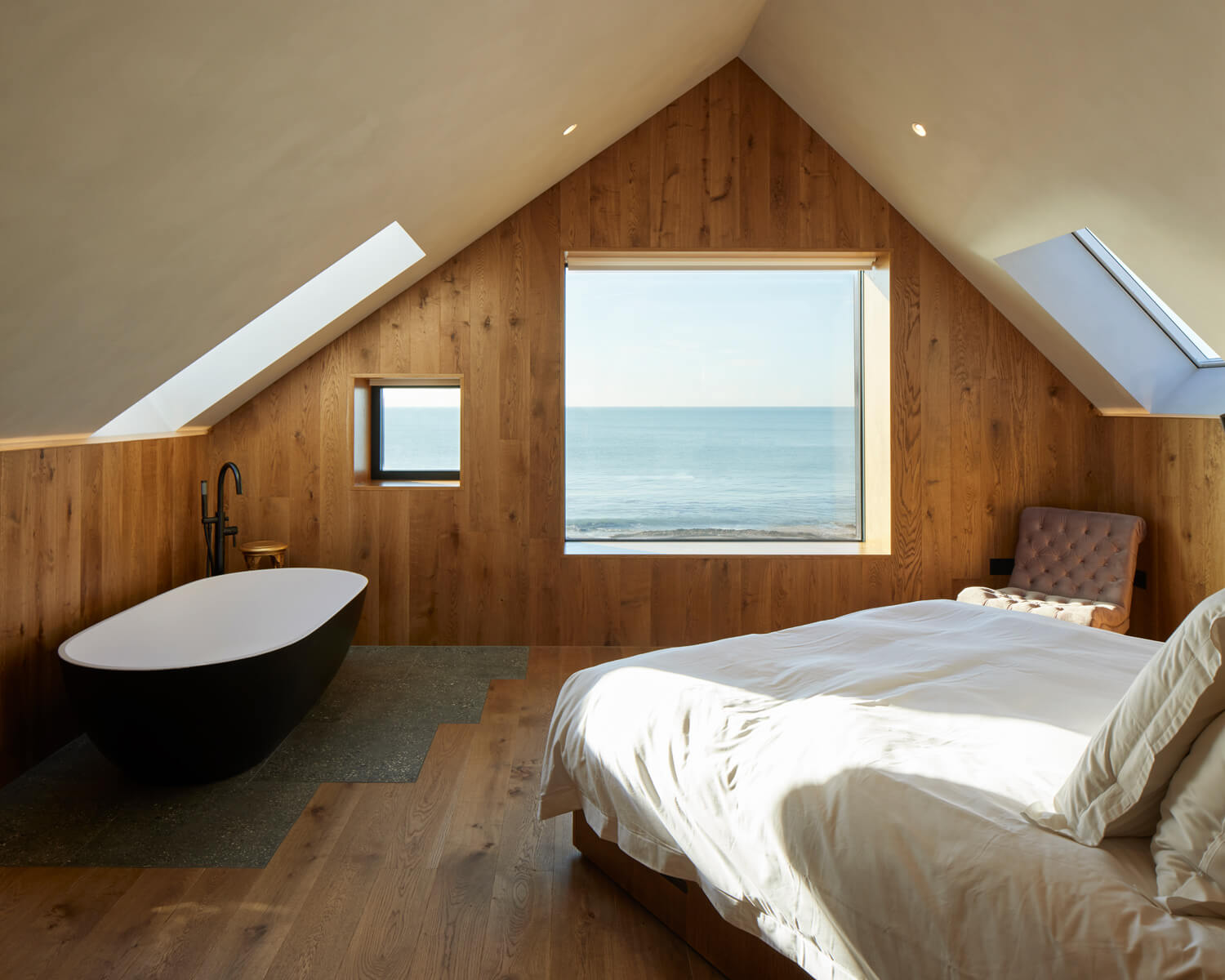 On the beach at Camber Sands, East Sussex, a holiday home in pink shades was recently built just behind the natural sand dunes that typify the area.
The location is unique as it is one of the few estates in the region that are only accessible by driving along the beach, which made the construction work particularly challenging. To combat the extreme weather conditions in this environment, Studio RX Architects designed a robust building with sturdy shapes.
The residence looks linear both inside and outside. The internal design is characterised by neutral colours and an elegant, minimalist décor. The dwelling includes a spa, wide open spaces and large glass windows overlooking the beach. On the first floor are three double rooms, each with an en-suite bathroom. Here, a smoked oak finish was chosen for the floor to emphasise the external view and give the space a warm touch. Conversely, a terrazzo floor with mixed aggregates reminiscent of beach pebbles was selected for the ground floor. The walls were painted with natural lime paint to acquire a tactile appearance.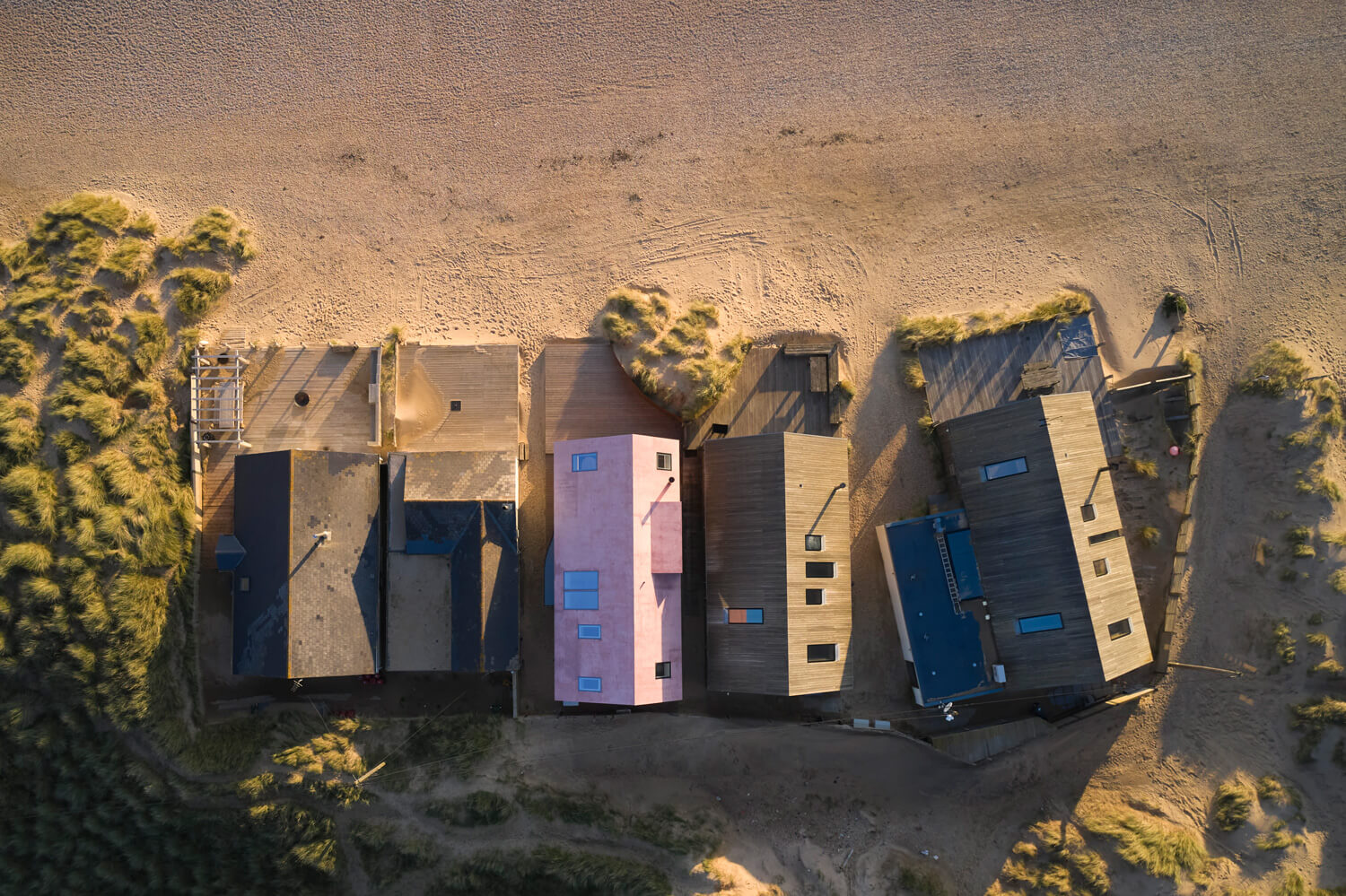 On the outside, the building was finished in pink Ideal Work Microtopping®. This particular shade of Microtopping® was created specifically for this project – the artisan application techniques used by Ideal Work approved professionals allows the customisation of every project. The use of Microtopping® allowed the creation of a sealed external surface able to ensure great performance in terms of resistance to water, weather conditions, de-icing salts and UV rays. The pink finish softens the visual impact of the building and makes it stand out from the dramatic and constantly changing background of beach and sky.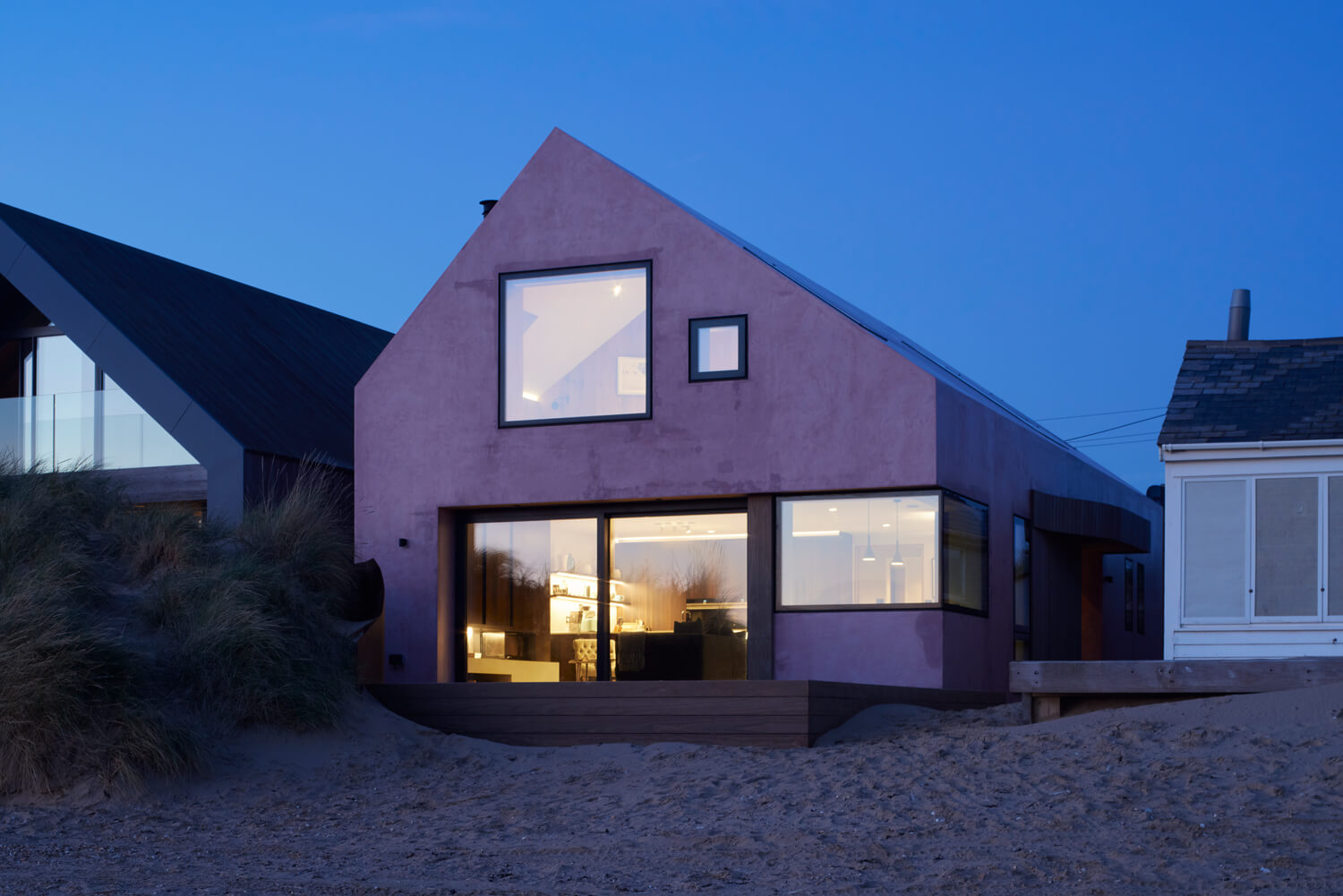 The residence presents itself as a smooth and velvety shape. In order to minimise the effects of weathering upon the building potentially exacerbated by any protrusion where sand could accumulate, the windows are designed to be flush with the external façade. Additionally, there are no gutters or other details where sand or salt could create a problem. The external retaining wall was built in curved Corten steel to provide a sturdy appearance whilst at the same time protecting the balcony from the sand dunes that surround the estate.
As for the energy performance, the residence is passively heated and cooled by two 90 m deep holes and an MVHR system. The external surface finish in Microtopping® also adds a significative thermic mass, contributing towards making the house extremely effective in energy conservation. The residence's triple-glazed windows were also designed to significantly reduce the transfer of external noise, an important advantage in such a hostile, exposed environment.
Date: 2021
Place: Camber Sands, East Sussex, UK
Architects: RX Architects
ph: Richard Chivers
Solutions chosen for Seabreeze House