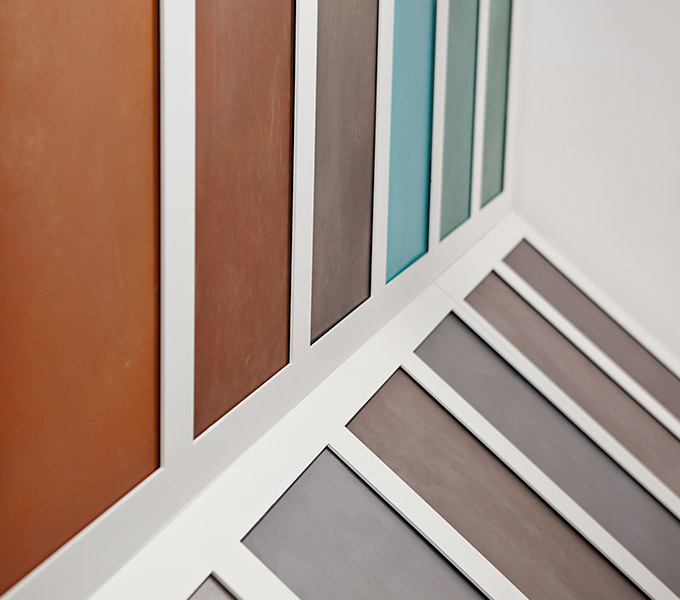 Ideal Work® and the concept of "high quality in concrete"
Ideal Work® was founded in 1997 and is today the European leader in the production and development of systems for concrete flooring, hard landscaping and decorative cement based plastering.
Its in-depth knowledge and understanding of cement allows the company to develop truly innovative and alternative solutions for internal and external hard landscaping finishes. In just a very short time, these have have proven extremely succesful and popular with clients, designers and contractors alike. The finishes acheivable are unique, beautiful, practical and functional.
This is why we believe that Ideal Work®, through a full range of products, is the ideal partner for design professionals and companies working in the concrete flooring and landscaping industries.
Systems offered range from the unrivalled Sassoitalia® technology – the real feather in the cap of the business – through Wall Printing, to Microtopping® micro-cement and Decorative Floors like Nuvolato and Acid Stained. Ideal Work® has continued to develop new ingenious systems such as Beton Top for thin-bed floor refurbishement and Stencil Top concrete patterning.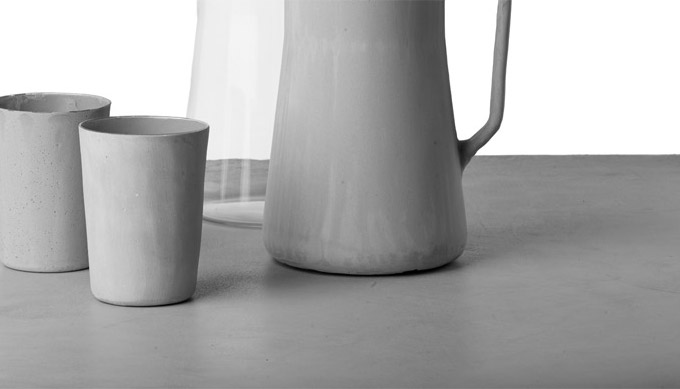 Concrete as you could never even have imagined
Everything starts from concrete, a unique material, malleable and workable, able to create the most varied forms. Versatile, because it can be perfectly integrated with any style and tinted in an infinite variety of colours, durable because it is highly resistant to wear and and climate change.
A simple, time proven raw material that is enhanced through passion and business know-how, becoming alive, creative and pulsating, capable of covering all types of surfaces.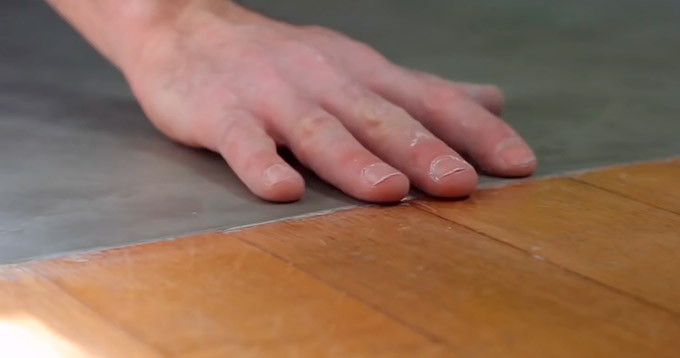 The business philosophy: "beautiful to look at, comfortable to live with"
There is no more noble a purpose than to make people's lives better and this is precisely Ideal Work®'s mission. This positive and pro-active philosophy is reflected in the development of innovative products of recognised high quality with the desire to offer its customers valued support at every stage. From the choice of implementation, creating, along with them and for them, aesthetically pleasing and extremely functional environments in which to live and work.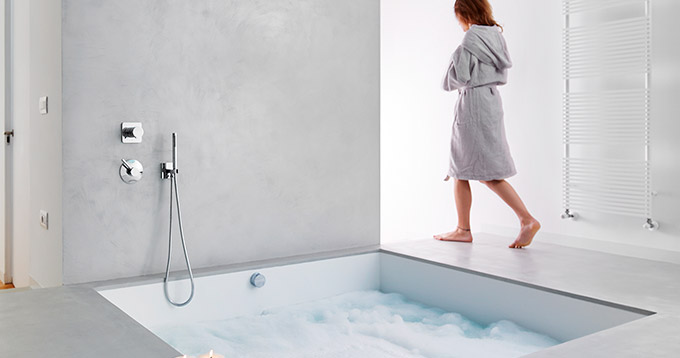 Perfect installation gives a perfect result
Ideal Work® is present all over Italy, supported by a highly skilled and professional network of specially trained and approved contractors. This ensures the finished project meets both client and designer expectations and is the best guarantee of timely and appropriate technical support if required.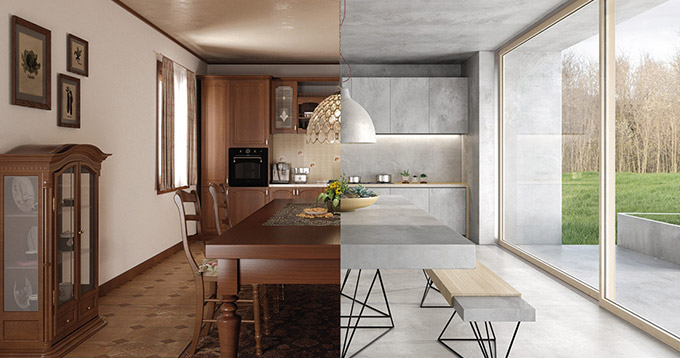 There can be no innovation without research
All Ideal Work® products are continually being improved thanks to constant dialogue with their collaborators. All the materials are tested by independent laboratories and are manufactured in compliance with strict quality standards in accordance with the regulations in force in the industry.
The company imports the best international technological innovations: this scrupulous attention to research along with daily market monitoring of the reference market and new consumer needs ensures Ideal Work® is able to meet every demand of designers, installers and clients.
Training as a Value
Ideal Work® regularly organises training courses for new employees and refresher courses for their approved professionals. All courses are taught by specially trained people and are made up of a theoretical section, which is essential to show the basics of concrete, and a practical section, where the students are able to create real concrete flatwork finishes, testing out the equipment and Ideal Work® products.